Member Engagement: The Actionable Guide to Boost Retention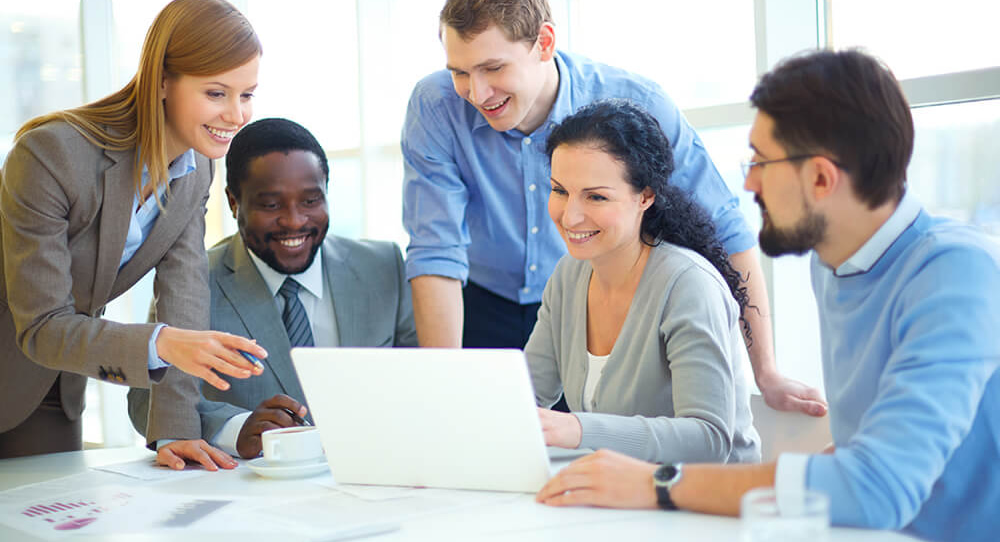 While your organization should always strive to attract new members, member retention is what allows your organization to continually sustain and grow your base. High retention rates reduce churn and provide your organization with reliable membership dues from month to month, creating a steady income your team can use to make future projections about your finances.
Knowing that retention is key to your organization's long-term success, the question, then, is how can you take actionable steps to boost your member retention rate? For most organizations and other member-based organizations, the answer is to focus on member engagement and encourage member participation in multiple aspects of your organization.

Associations, NGOs, zoos, and other organizations with high member engagement not only have increased membership retention, but they can also leverage their active members to attract even more new members to their organization. To help your organization increase your membership engagement, this guide will outline:
As you implement your membership engagement plan, keep in mind that while there are many steps your team can take now, member engagement is ultimately a continuous process that requires regular maintenance and innovation. Adapt the strategies in this guide to fit your members' unique needs, and remember to always listen to your members' feedback after each change.
---

What is Member Engagement?
Member engagement refers to the activities, processes, and messages that members and their organization's team exchange over the course of the member's membership plan. For example, a highly engaged member would participate in multiple activities, events, workshops, and other programs hosted by their organization.

Member engagement can take other forms, such as feedback and communication. For instance, a member who opens and responds to multiple emails from their organization would also be considered engaged. In both instances, physical participation and online communication, members are responding to the organization, creating a better experience for them and their other members who benefit from their contributions.
---

Why is Member Engagement Important?
An organization without an engaged membership base will feel much smaller and less active than it actually is. Engaged members attend your events and make use of your unique services, which keeps your team busy by catering to its core audience. In addition to keeping your organization running, high member engagement comes with a variety of benefits, including:
Increased retention rates.

In order for your organization to grow, you'll need to retain your current membership base. Providing members with new and engaging content gives them a reason to continue renewing their membership year after year, creating a stable membership base.
Improved member loyalty.

Engaged members are more likely to stick with your organization long-term. Associations that form personal connections with their members through engaging content can instill loyalty and keep members from wondering about the benefits of other similar organizations.
Reputation boosts.

Your members are more likely to discuss your organization with others if they're engaged. Providing a positive experience for your members can improve your reputation and help you further market your organization within your industry.
More valuable membership base.

Your membership base is one of your organization's strongest marketing assets. For associations in particular,

more than half

of people join to network with others in their field. An engaged, visible membership base shows that your organization has connections that potential members would likely want to make, increasing your overall base of support.

Research has shown that most organizations' leadership know member engagement is important, but only 35% of organizations nationally have staff dedicated to improving engagement. Of course, not every organization needs to create a position on their team to increase their member engagement rates, as there are many ways to improve engagement.
---

How to Build a Membership Engagement Strategy
Each organizations' membership engagement strategy will look different based on their services and membership base. However, many membership engagement plans have similar core game plans. To provide your organization with a launching off point for membership engagement, this section will walk through five core steps organizations can take to connect with their members.
Create member personas.
Designing engagement strategies that will appeal to all of your members can be difficult, especially because your membership is likely made up of a diverse group of individuals with varying goals and preferences. Fortunately, by tracking your members' interests, demographic data, and current engagement preferences, you can create personas of your members, giving your organization a few targeted individuals to appeal to rather than an entire base.
Personas are fictional representations of your members created using data from your real membership base. Imagining your organization's members as a specific person makes it easier for you to envision targeted engagement activities and opportunities that meet your members' goals.
To create useful personas, be sure to research your members and gather data by:
Tracking your members' activity.

Understanding your members' current engagement levels will allow your organization to create personas specifically targeted towards improving engagement. For example, you might craft personas informed by which engagement opportunities they participate in and how knowledgeable they are about ways to get involved.
Conducting market research.

Looking outside of your organization can help you better understand the goals of members in your industry. Persona creation relies on a degree of speculation as you'll need to establish goals and immediate needs of your personas. Surveying other organizations' offerings can help you better understand what your members are looking for in an organization and add those goals to your personas.
Creating member profiles.

When a member signs up for your organization, be sure to create a dedicated profile for them. Along with tracking their engagement history, your profiles will also gather data on their demographic information and professional interests.
Many organizations create numerous personas to reflect their range of members. For example, you might notice a large portion of your members are young professionals with only a few years of experience in your industry. However, making all of your personas young professionals would neglect the rest of your members' experiences and goals.
By creating multiple personas, you can see where your members' interests and needs overlap and diverge, allowing you to plan your engagement incentives accordingly.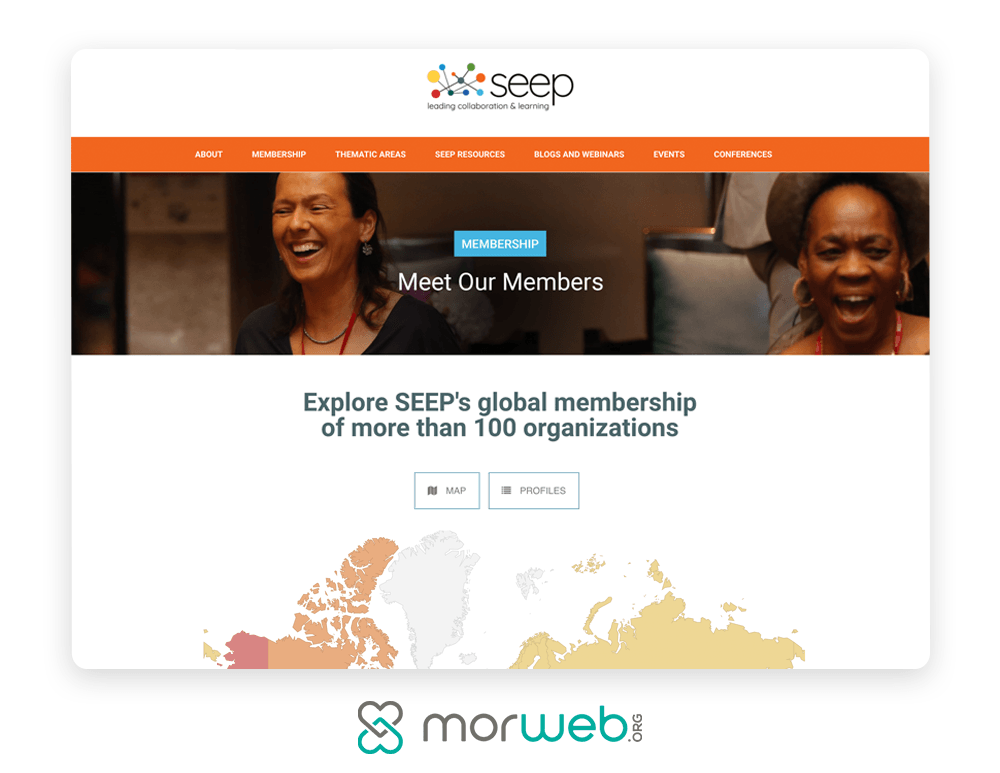 Identify your value proposition.
As mentioned, your organization can gain several benefits from higher member engagement, but what can your members gain? Identifying the value your organization offers members can help your organization create targeted engagement opportunities that provide that value.
Your value proposition should be a succinct statement that summarizes the benefits that potential members can earn by joining your organization. Clearly stating your value proposition will help you differentiate your organization from similar ones and can be used to market your organization to potential members.
For your current members, you should use your value proposition as a guide for your engagement opportunities. If your organization promises a benefit in your value proposition (which we'll discuss more below), then you should have some activity or opportunity that is focused on providing that benefit. Keep in mind that your value proposition should always be focused on what your members can gain, not on what your organization gets.
Define your benefits and incentives.
Once you have identified your value proposition, you can begin outlining specific benefits that will meet your promised value and appeal to your members' interests and goals. Your benefits will vary based on your organization's industry and overall purpose, but many organizations have found success in offering members engagement incentives such as:
Exclusive events.

Your organization's events should actively contribute to your members' goals. While you can also hold

events dedicated to fundraising

or celebrating your organization such as a gala, you should be sure to balance your event calendar with presentations, conferences, and other exclusive events that can help professionals in your field. Additionally, even a primarily social event can still be positioned to benefit members by emphasizing the opportunity members have to engage with others in their industry.
Job opportunities.

While your organization may not be able to guarantee members will find new job opportunities, you can provide opportunities that will help your members position themselves to improve their career standing. This can include using your industry connections to put members in contact with leading businesses in your field, providing access to workshops, and sharing other networking opportunities.
Training programs.

Training programs, especially those that offer certifications and other credentials, offer members a tangible reason to engage with your organization. Define what skills you will help attendees gain to further establish the specific benefits of your

training courses

.
Valuable online resources.

Resources such as expert talks, online workshops, and even blog posts on industry trends can provide your members with exclusive content relevant to their professional interests and goals. Regularly creating online resources also helps your organization maintain a library of content that both new and old members can engage with at their leisure.
Networking opportunities.

Your organization's member base can be one of your biggest draws for new members. Hosting events, workshops, talks, and other gatherings invites members to interact with one another, providing invaluable networking opportunities for those looking to make more connections in their industry.
As the above list demonstrates, most of your organization's benefits require active participation on your members' part. Offering members a variety of ways to get involved increases the chance they will gain some benefit from joining your organization, but it's also never bad to emphasize that the most value can be gained by members who are actively engaged.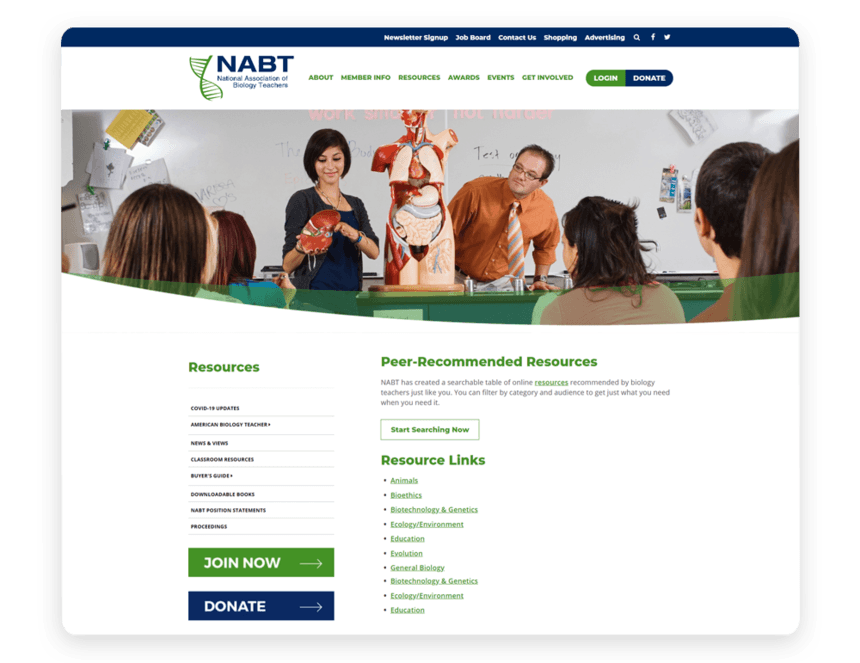 Set well-thought-out goals.
Once you create your engagement activities, you'll need a way to determine if they are successful. Doing so will allow your team to measure various programs' success and identify opportunities for further improvement. When you establish a goal, make sure it follows the SMART method by being:
Specific.

Broad objectives are a useful place to start when defining your specific goals. After defining what you want to improve, put a specific quantitative measurement on it. For example, you might set a goal of improving your membership retention rate by 10% over the previous year.
Measurable.

Some goals such as "creating a better membership experience" are hard to define because they are difficult to measure. Qualitative feedback such as survey responses can help you track progress for some goals, but creating goals you can collect data on will make it easier on your team to identify trends in your progress toward your goal.
Achievable.

While ideally you want all of your members to be engaged and attend your events, aiming for 100% event attendance is unlikely achievable for a variety of reasons. Choosing this or a similar goal will set your team up for failure, and thus be unhelpful for your organization's overall engagement strategy.
Relevant.

Make sure your goals for your membership engagement program align with your organization's overall goals. For example, your organization might have a broader objective of providing vital skill training for your industry. In this case, you would then logically choose an engagement goal related to your training programs, such as improving attendance or positive feedback responses.
Timely.

Set a deadline for your goal to hold yourself accountable and give your team a specific day where they can reflect on whether or not they reached your previous goal and set a new one.

Once you have set a goal for your member engagement strategy, determine what key performance indicators you'll need to measure to track your progress. Additionally, set up the right analytics tools ahead of time so you have a reliable way to collect data on your members' engagement.
Track member engagement and make adjustments.
Your member engagement strategy isn't set in stone after you make your initial plan. In fact, monitoring your progress will allow your team to make key adjustments to seize opportunities or respond to challenges that may arise in a timely manner.
Use your analytics tools to collect data on your member engagement and make regular check ups to see if you're on track for meeting your goals. If you find your goals don't align with your current progress, you can set stretch goals to account for greater success or lower your goals and discuss with your team why your initial objectives don't match your current situation.
In addition to internal check-ins, make sure to stay up to date with your members through surveys and other requests for direct feedback. Doing so can provide insight into individual members' experiences and help your organization gauge what is going well and what can be improved.
---

6 Proven Member Engagement Ideas
Once you have created a framework for your member engagement strategy, you'll need to implement ideas dedicated to boosting engagement, then monitor their success. After all, you can only reach your membership engagement goals by launching new member engagement initiatives. To help inspire your team when getting started, here are five tested member engagement ideas:
1. Offer a memorable onboarding experience.
First impressions matter, and your onboarding experience will set members' expectations for their engagement with your organization. Here are a few ways your organization can welcome new members and encourage them to kick start their engagement:
Send a welcome package.

After your members register for the first time, send them a special welcome email and send a package in the mail that includes a physical letter and gift.
Introduce a personal point of contact.

Put your new members in touch with someone at your organization they can reach out to with questions at any point during your membership.
Encourage them to use their benefits.

Make sure your members are aware of their benefits. Take the time to walk them through how to use and claim benefits that might get overlooked such as access to your online content library.
Invite them to connect online.

Take the first step to build online connections by encouraging them to follow your organization and your other members on social media such as Twitter, Facebook, and LinkedIn. Your

membership site

also plays an important role in establishing your online community.
Host a welcome gathering.

If you have several members joining at once, consider hosting a welcome event to introduce your members to each other and your team at the same time.
As you design your onboarding experience, consider how you can provide your members with the confidence to begin engaging with your organization without active guidance. This might include putting new members in touch with your current members, helping them create their membership profiles, or providing them with tickets to an upcoming event.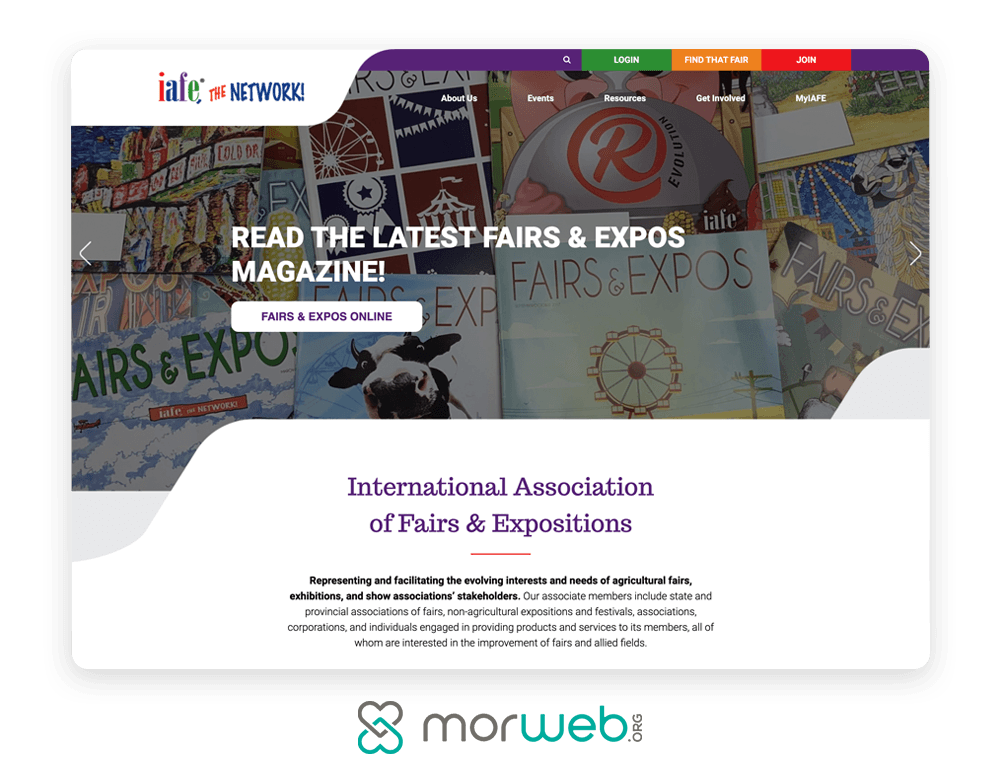 2. Build a tight-knit online community.
As mentioned, your existing membership base is one of your association's strongest tools for engaging members. Enabling your members to interact with one another and form a community strengthens their connection to your association. Plus, members are more likely to engage with your association and attend events and workshops if members they've connected with are also there.
Your membership website should give your members several options for how to reach out to each other. Find a membership website builder that allows you to build out your online member experience with the exact tools and opportunities you need.

For instance, search for a powerful content management system (CMS) that empowers organizations to add the following features:
Forums.

Forums provide a place for members to have open communication with one another. Public message boards like forums allow members to share their thoughts and engage with other members they may not have originally thought about connecting with.
Online directory.

Your directory can help your association showcase your membership base. For example, some associations allow members to add their current workplace, university, and other interests to their profiles, allowing other members with similar interests to find and get in touch with them.
Messaging tools.

Once one of your members has identified someone they want to reach out to using your directory, make sure they have the tools to get in touch with them. Allow your members to send direct messages, create groups, and adjust their communication preferences and privacy settings, so they can curate their messaging experience.
Your online community will be highly shaped by the tools your website provides members, so be sure to review your options thoroughly. The right online membership tools will be straightforward and user-friendly without sacrificing functionality or reducing engagement features.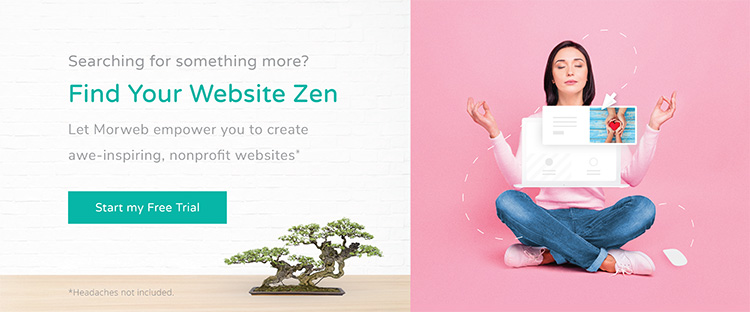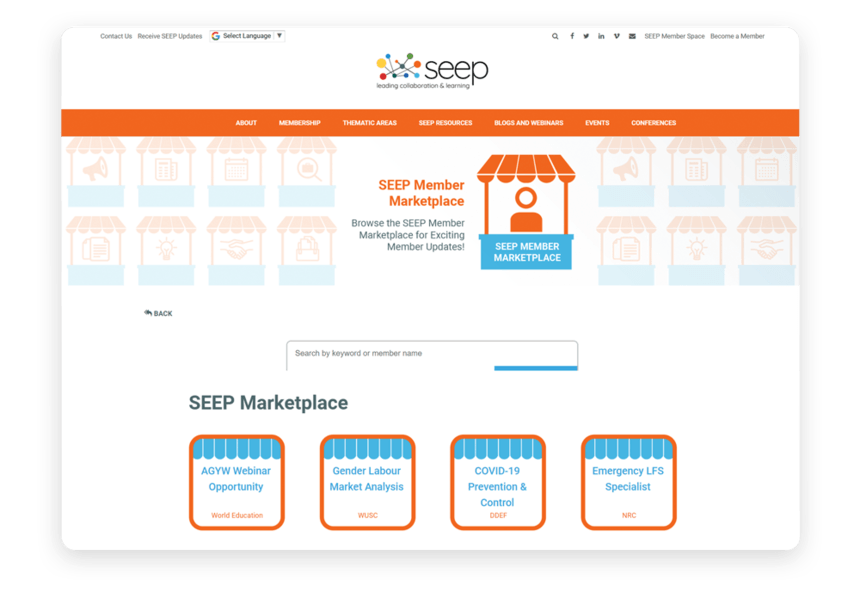 3. Promote member engagement opportunities with paid advertising.

Your marketing plays a key role in amplifying engagement opportunities and communicating with members. Between Google ads and social media ads, you have a lot of paid advertising platforms at your disposal. Plus, several platforms offer free or discounted access to nonprofits.
Take the Google Ad Grant for example. Through the program, Google offers eligible organizations up to $10,000 in free advertising credits to spend on paid search ads. Participants can promote their website's content for relevant keywords, making it perfect for your membership engagement efforts.
Whether you're using Google Ads or other platforms, here are a few ways you can employ paid advertising for higher member engagement:
Leverage Google Ads to promote your membership website and encourage users to engage with digital resources like webinars, educational materials, and discussion forums. You can also promote your events and membership registration form for relevant keywords.
Use paid ads to promote membership benefits to acquire new supporters. You can also share upcoming member-only events to encourage members to attend and prospects to apply.
Use retargeted ads to reach individuals who have previously interacted with your organization online. As explained in Getting Attention's nonprofit advertising guide, retargeting enables you to target users with ads based on their interactions with your site, whether they abandoned their event registration or didn't complete their membership sign-up.
Leverage targeting features to promote events to users in certain geographic regions and to put opportunities in front of prospective members based on demographics and interests.
By folding paid ads into your member engagement strategy, you can drive more traffic to your site and social media channels, while also encouraging members to participate in your initiatives. Think through how your organization can leverage advertising opportunities to connect with your members!
4. Offer different membership levels.
Your membership base will likely be made up of a diverse group of individuals with differing goals, time commitments, and budget restrictions. To meet these diverging needs, consider offering your members different membership levels with corresponding benefits.
Your base membership plan should provide members with a variety of options to engage with your association. Higher levels can offer additional perks such as reserved seating at events, priority attendance for events with limited space, and recognition at public events such as galas.
Find a membership software that allows members to view membership plans and compare the benefits. Some associations allow members to control their membership level and switch plans as they wish. Others prefer to require members to reach out to their team to change membership levels to keep billing consistent and have members fill out feedback surveys explaining why they changed their membership.
5. Create a strong communication cadence.
While your members will need to take some initiative to reach out and participate in your association, you should also establish a strong line of communication with your members. Doing so will allow you to highlight upcoming events and activities that might interest members and demonstrate that your association is active and ready to engage members.
You can stay in touch with your members across multiple channels and establish a communication cadence by reaching out with:
Regular emails.

A weekly or monthly emailed newsletter can help your organization draw attention to exciting opportunities that members can participate in and give them the chance to clear their schedules ahead of time.
Regular blog posts.

Your blog provides your members with regular content and shows that your association is in touch with your industry by demonstrating your expertise regarding ongoing discussions. Active blogs also

help your website stay updated

, signalling to search engines that you have a healthy stream of engaging content that should be prioritized on search results pages.
Social media updates.

Your social media pages are primarily a marketing tool, and making routine updates that are relevant to your members can increase your posts' shareability. For example, after an event, you might post photos and tag members featured in the pictures, encouraging them to share them with their friends, family, and followers on their profiles.
As you reach out to members across various communication channels, keep track of your response and engagement rates. You may discover that some communication methods are more effective than others. Or, you can outright ask your members what platforms they would prefer to be reached on and tailor your approach accordingly.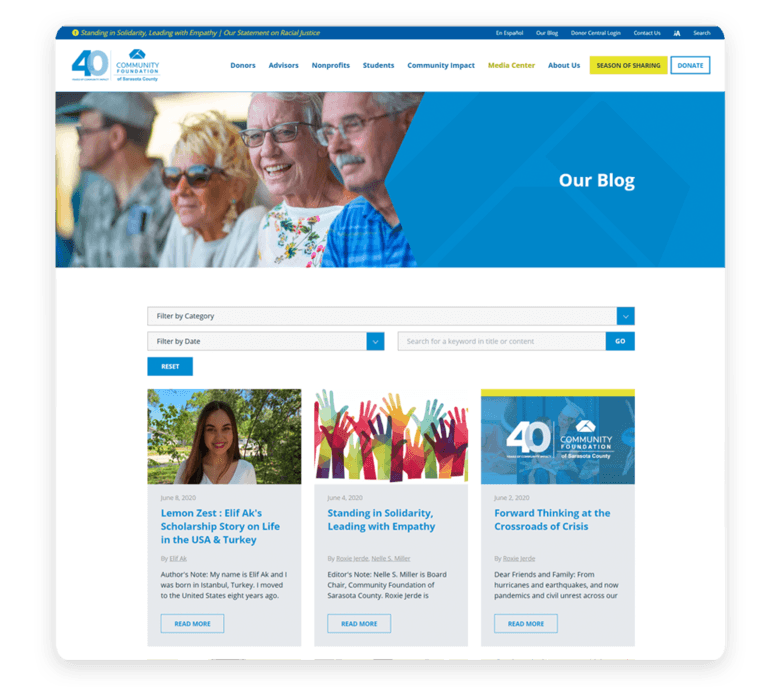 6. Improve your accessibility.
Make sure your association is equipped to engage with all of your members online. Follow web accessibility standards when setting up your website to maintain a strong digital presence and ensure you are accommodating your entire membership base.
In some cases, you might need to reach out to your web builder to improve your website's accessibility. Fortunately, there are also many accessibility practices that your association can implement yourself, such as:
Image alt text and video transcripts.

Some of your website's visitors may be using assistive technology such as screen readers to view your pages. These visitors can't interact with your images and videos the same way other visitors can, but providing alternative text and transcripts allows them to engage with your content.
Heading hierarchy. Check your web pages to make sure your headings are structured in appropriate descending order. Your headings break up your content and inform readers about each section's content. Making structure errors (such as putting an H3 after an H4) can lead to confusion as it will be less clear what content is grouped together

.
Color contrast.

Can your text be read on your website's background? View your pages in grey-scale and employ colorblind filters to make sure your text has appropriate color contrast and is always legible.
Following accessibility practices improves your website's usability for all of your visitors and helps cultivate a more diverse, accepting culture at your organization. If you need assistance implementing specific accessibility guidelines, reach out to your web builder's support team or a nonprofit website consultant for help.
The Gist
Maintaining active member engagement is an ongoing process that requires a dedicated engagement strategy, continuous member opportunities, and a strong online presence that encourages further participation.
Whether your association has a dedicated member engagement plan in place or is just getting started, you can benefit from further research into how and why members engage with their associations. Your greatest asset is your members, and outright asking them what they want out of their experience with your association.
To get started, you can further improve your organization's online engagement offerings by conducting further research with a few articles exploring other association and membership best practices:
Association Website Best Practices: Designing for Success. Building a new website for the first time, or are you just ready for an overhaul of your organization's outdated one? Make sure you start out on the right foot by getting familiar with website design best practices for organizations like yours.
Association Management Software: Know Your Operations in 2021. You should know your association inside and out, and the right association management software will help you accomplish just that. Explore possible software solutions to find the tools that will help you bring your association's management to the next level in 2021.