OUR SOLUTIONS

Hospital & Healthcare Website Design

Beautiful and Trustworthy Healthcare Website Designs
At Morweb, we understand how to develop healthcare and hospital websites that inspire trust in the public. With a stunning website design that showcases your organization, patients will feel confident in your services and empowered to explore your resources.
Healthcare Web Design: The Basics
Your healthcare website should serve as an educational hub. At its core, the design needs to be informative, engaging, and accessible for all users on all devices. With this in mind, here are a few must-have features for your healthcare or hospital website design:
Comprehensive Doctor Profile Page
News Releases
Morweb's Accessibility Widget
Beautiful Visuals
And More
Use Morweb's Live-Editor to Make Web Design a Breeze
With Morweb's Live-Editor, we've made editing content and page layouts easier than ever. Simply click and type (or drag and drop) to edit elements on a page—no coding required. With multiple working modes, 50+ useful widgets, instant page save, and other must-have features, Live-Editor gives you the ability to keep your healthcare website up to date and engaging.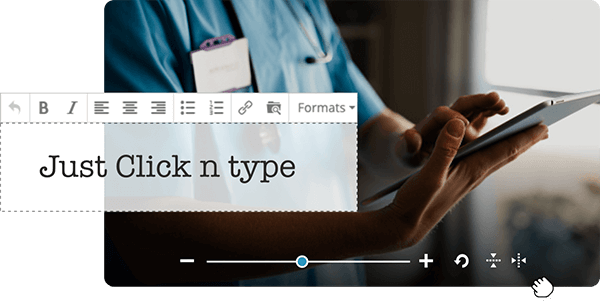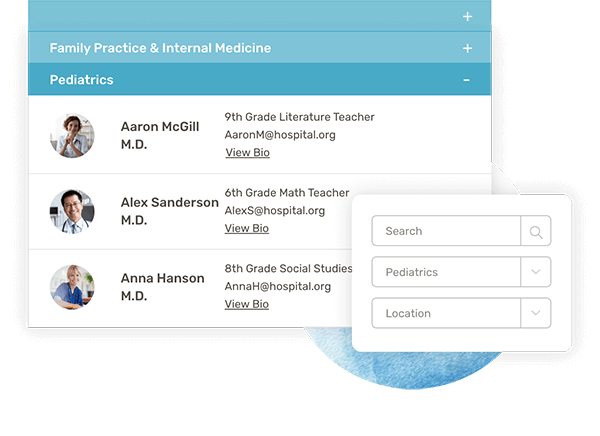 Add Morweb's Doctor Directory Module to Your Healthcare Website
With Morweb's Doctor Directory Module, we've focused on creating beautifully-designed doctor profile pages that include contact information and an online appointment form. Users can quickly search by keyword or department, making your healthcare web design more accessible. Doctors can also login to update their profile page by adding documents, links, images, and other content.
Use Morweb's Map Module to Make Multiple Locations Easy to Find
If you have multiple healthcare, hospital, or pharmacy locations, Moweb's Map Module will help users easily view all locations on a Google map. Users can retrieve contact information and driving directions, book an appointment, and learn about available services.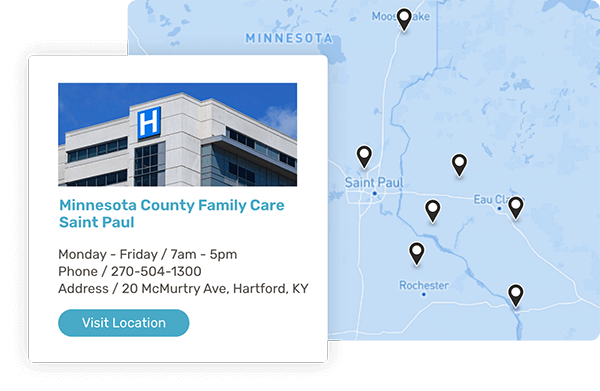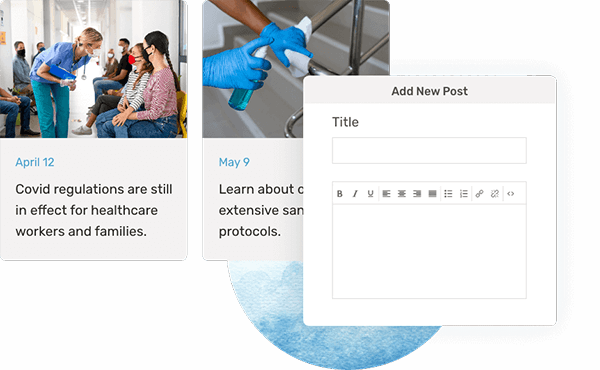 Offer Patients News and Insights on Your Healthcare Website's Blog
Morweb's robust Blog Module offers features to help you easily publish and manage posts for your blog, news releases, stories, and more. Strengthen your healthcare blog design with features like category & tag management, scheduled published dates, social media integration, instant image optimization, and more.
Add Alert Notifications to Your Healthcare Website
Alert bars or popup notifications allow you to post important-to-the-minute updates quickly to any page, grabbing users' attention as soon as they land on your healthcare or hospital website.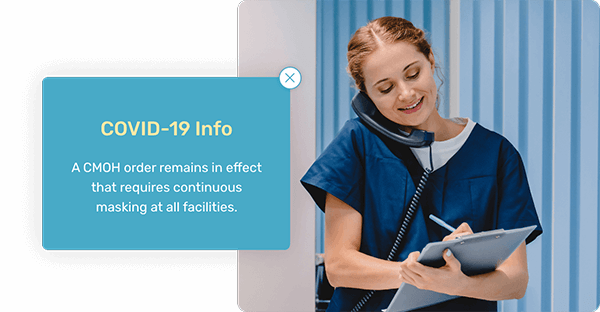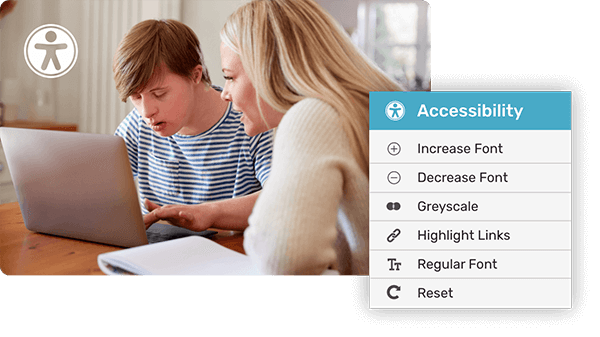 Incorporate Morweb's Accessibility Widget
Morweb has its own accessibility widget that allows users to increase the font size, change site colors to greyscale, highlight links, and more. Take advantage of accessibility options built right into Morweb's Content Management System (CMS), such as alt tags, descriptions, custom URLs, and more throughout our platform. We use third party tools to audit, optimize, and remediate any issues to ensure your healthcare website is WCAG 2.1 Level A or AA compliant.
Create a Custom Site Look
Morweb helps you tap into your creativity and design a healthcare or hospital website best suited for your needs. We create custom web designs that are tailored to highlight your healthcare services, patient care, culture, facility, and more.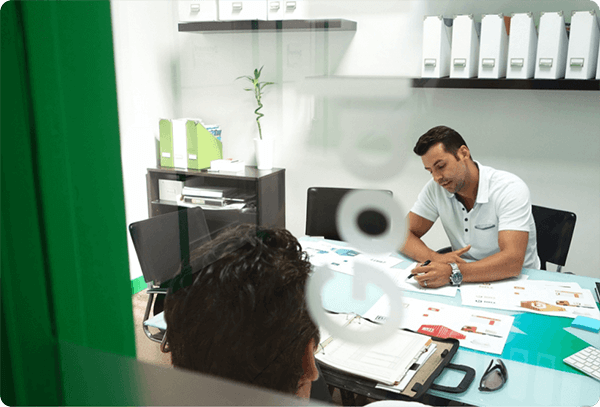 Other Available Features:
Custom Reports
Powerful Site Search
SEO Tools
Social Media Integration
SHOWCASE
Latest Medical Showcases
RESOURCES
Medical Top Resources
No two medical offices are the same. For example, a dentist's office might be decorated with models of the human mout…
When a child complains about severe tooth pain, one of the first things a parent will do is look up the number of the…
Request a demo
Morweb provides the right mix of strategy, design, non-technical software, and customer support to manage and grow not just a website, but an engaging online presence.