8 Best Website Builders for Schools and Teachers in 2023
Whether you're a school, college, or private tutor, educators need a well-designed website to reach students, parents, and other prospects. With the right online tools, any instructor can quickly create a professional website with minimal to no coding experience. However, there are several website builders to choose from, making the selection process overwhelming if you're unsure what to look for.
To help you narrow down your search, we've compiled a list of the best website builders for schools and teachers. Each school is unique and the website tools you use should fit your specific needs, so we'll go over the features that each one offers. The top school website builders we'll explore include:
Each website builder offers unique tools that appeal to different sets of needs. If you're ready to find the right fit for your school, let's dive in.
---

Best School Website Builder #1: Morweb
Overview of this Website Builder for Schools
At Morweb, we understand that not every school has expert coders standing by to assist with web development. So, we offer a content management system (CMS) that enables you to easily construct your education website with no coding experience necessary.
The sector-specificity of this website builder enables you to build engaging web pages and grow your digital presence with ease. When you're equipped with our powerful website builder for schools and education-based organizations, you can turn any idea into reality.
Plus, Morweb takes care of the security maintenance for you, so you don't have to spend time updating your system and plugins on a regular basis. With our expert support team, you can remain confident that any issues you encounter will be resolved quickly.

Top Features of this School Website Builder
Designed specifically for nonprofit and school use, Morweb offers the essential features educators need to connect with visitors and create the best possible websites. These are a few of our top features that make the design process simple and straightforward:
Customizable layouts. Even if you have no prior web design experience, our well-designed themes can help you create a beautiful designed website in minutes. Simply drag and drop new sections or shuffle existing ones to keep your web design fresh. Get a headstart on your design by choosing from dozens of pre-built templates and widgets that are entirely customizable.


Easy updating. Instead of designing your pages on the backend of your website, Morweb lets you edit it in real-time on the front-end. Just right-click on the element you want to edit and start typing or drag and drop elements to adjust the layout.


Multimedia capabilities. Make your web pages more visually appealing with images and videos. Morweb converts large images to web-friendly versions that you can easily zoom and crop. With helpful features such as image sliders, you can easily add multiple rotating banner images to avoid overcrowding your pages.


Mobile optimization. Without mobile functionality, you'll cut your audience down substantially. Morweb's mobile responsive design will automatically optimize your website for mobile use, so visitors can easily interact with your school's website on any device.


Accessibility tools. With a built-in web accessibility tool, you can ensure that students with hearing or visual impairments can interact with your content. Users can easily increase the font size, change the coloring to greyscale, highlight links and more.
Morweb has numerous features that make it the best website builder for teachers and schools available. Reach out to see how our team can simplify the design process and improve your web development experience.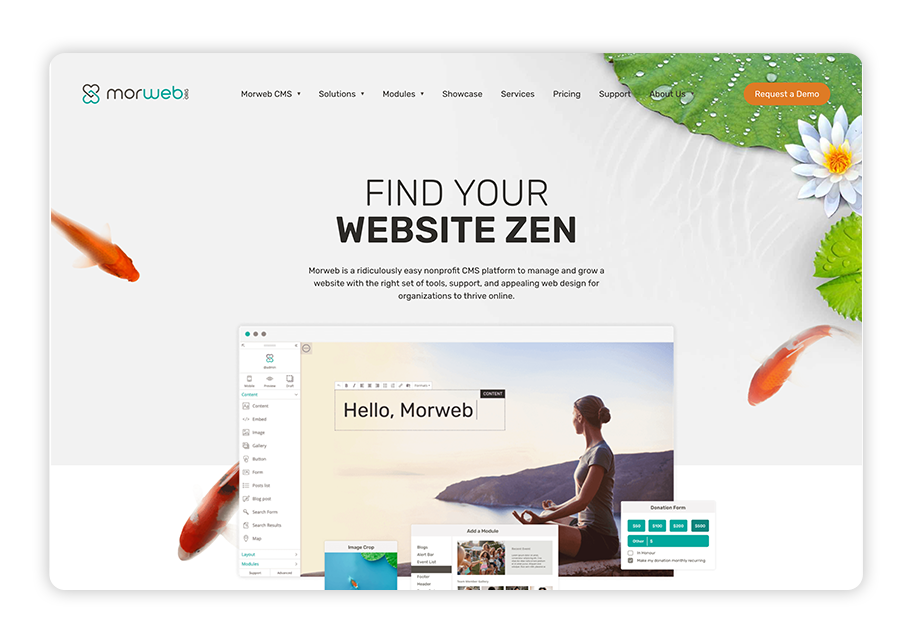 ---

Best School Website Builder #2: Wix
Overview of this Website Builder for Schools
Wix offers a versatile website builder that makes creating the ideal website a breeze. While it was created for a wide variety of users in many sectors, Wix can be used as a website builder for teachers and schools to develop a strong web presence.
Whether you have no design experience or are an experienced web designer, their tools are suited to fit any skill level. For a more advanced approach to web design, they offer three methods to choose from, including ADI, Editor, and Code.
Top Features of this School Website Builder
While not specifically designed for school use, they do offer several features that can assist in the school web design process. Let's take a look at some of the features Wix offers:
Ability to share online courses. Using the Wix Video feature, you'll be able to share your online courses and upload lessons either as standalone videos or organized into channels within a library.


Editable templates. Wix offers plenty of templates tailored to teachers and schools, including private schools, kindergarten classes, music schools, and more. Whether you want to share lessons or simply share information about your school, they offer a wide range of designs that will automatically adjust to fit different screen sizes.


Affordable plans. Oftentimes, schools have limited digital marketing budgets. Wix recognizes that and offers a free plan to all users as well as several low-cost options. By upgrading to a paid plan, you'll receive higher storage capabilities as well as the ability to create a custom domain.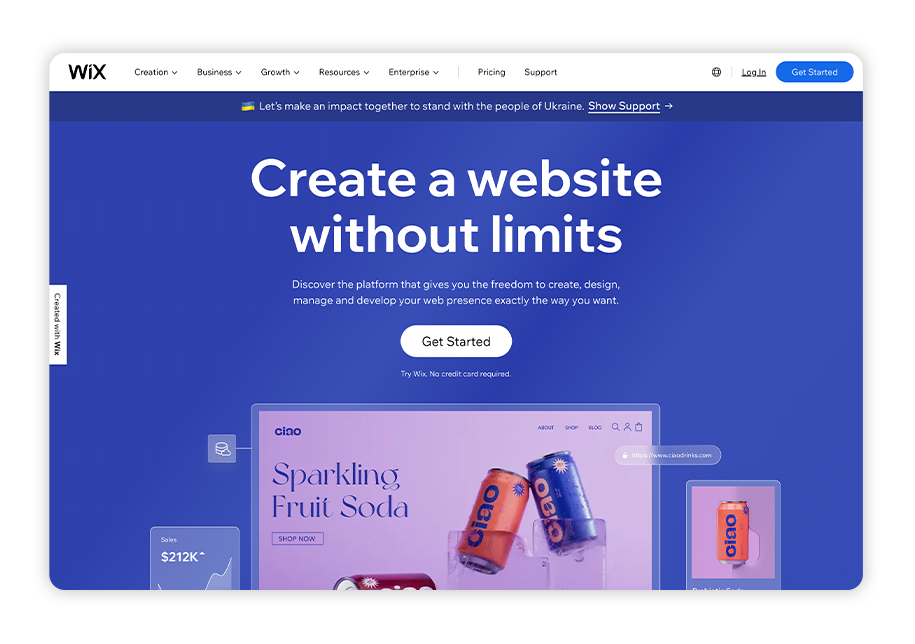 ---

Best School Website Builder #3: Duda
Overview of this Website Builder for Schools
Duda is a flexible website builder that can be leveraged to meet the needs and size of any school. The web design experts behind Duda understand the importance of speeding up the web design process while still producing a professional result, and they've created this platform with exactly that in mind.
Teachers and administrators, regardless of web design background, can develop high-quality websites with Duda because of its dual design paths. Your school can either forgo coding altogether and use their ready-to-go templates, or jump right into JavaScript, CSS, and HTML with Duda's web design solution.
Top Features of this School Website Builder
While Duda was created for a variety of industries, your school can use Duda's key features to meet its unique needs:
Categorized templates. Choose from a variety of website templates that can be further customized to complement your school's brand. Grouped by categories like Community, Events, and Services, Duda's robust themes let you jump right into web design and focus on creating exceptional content.
Content import. If your school has a strong social media presence, such as a Facebook page, and wants to shift content over to your website, you can do this seamlessly with Duda. Duda lets you import visuals and text into a content library and easily repurpose it on your site.
Widgets. Duda allows your school to create user-friendly widgets that will enhance website functionality, like a contact form or photo gallery widget. Plus, these widgets can sync with third-party services, expanding the ways you can use them.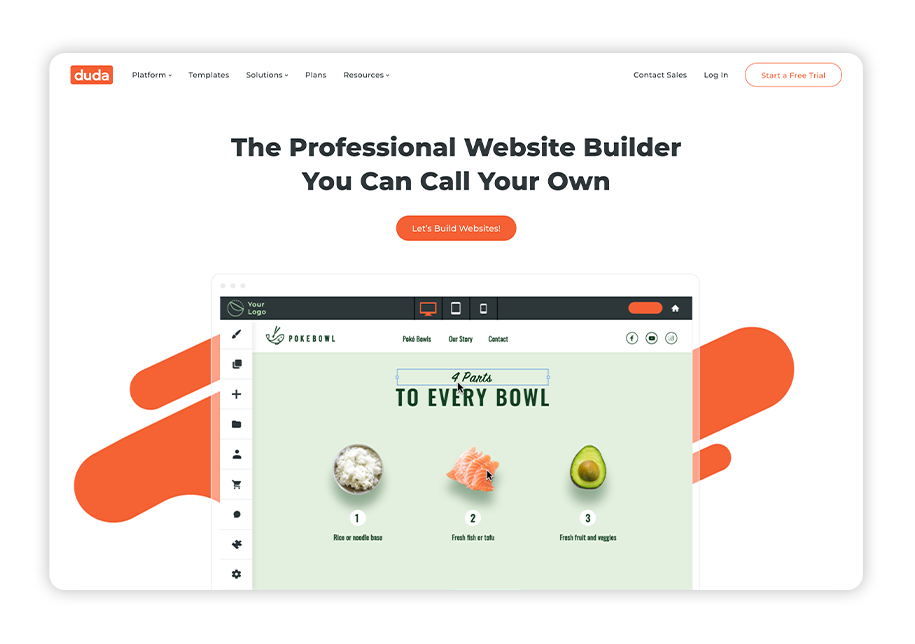 ---

Best School Website Builder #4: Ning
Overview of this Website Builder for Schools
Ning is a web-based platform that allows schools to build customized websites and interactive virtual communities. Their intuitive tools enable schools of all sizes to elevate the learning process and connect with students, whether you're an individual tutor or a large university. With SSL certification, you can put your school on the map while confident that your students' information is secure.
Top Features of this School Website Builder
Ning will enable you to create a collaborative learning environment that engages your students. Here are a few of the top features this school website builder offers:
Detailed customization. Either choose from one of their education-based themes or design your own theme using CSS. Then, you can adjust each of your web pages using the intuitive drag-and-drop editor.


Networking capabilities. Build a custom social network for students by dividing them up into member groups by age, major, and so on. From here, you can provide various opportunities to collaborate with peers and teachers, such as polls and forums. You can even schedule extracurricular activities through the platform.


Online courses. Share your knowledge with students using an abundance of educational tools including forums, videos, articles, live chat, and more. If you choose to monetize your courses, Ning offers a handful of options, so you can sell your best educational content, charge a membership fee or collect donations.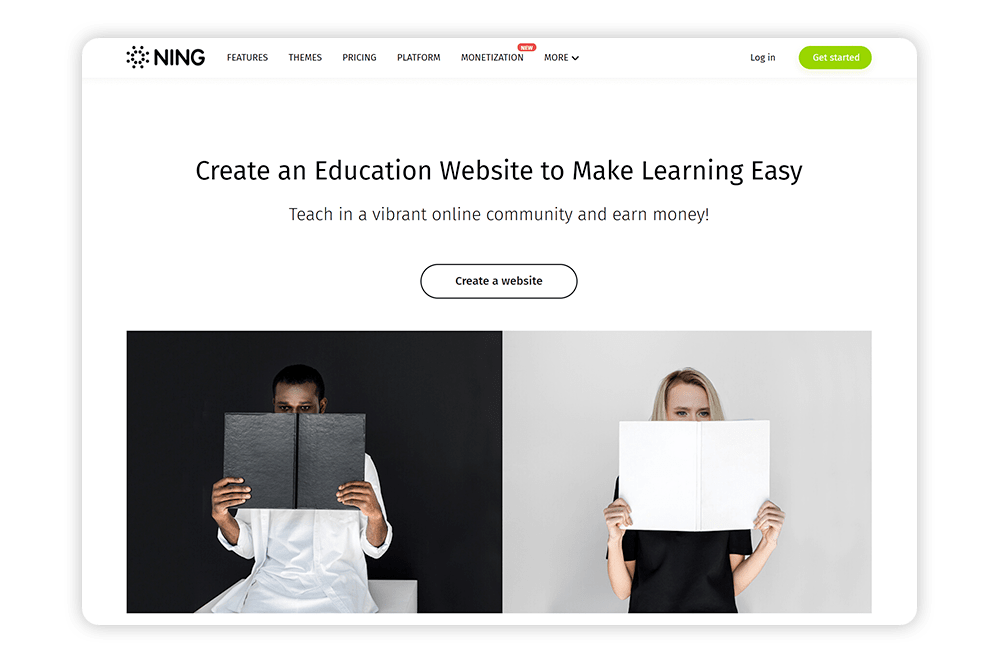 ---

Best School Website Builder #5: Edublogs
Overview of this Website Builder for Schools
Edublogs offers a Chrome and iOS app and is powered by WordPress, one of the most well-known website builders. Its professional-grade performance enables teachers to create high-quality classroom blogs to encourage students to write and collaborate. Designed for individual teacher use, educators can fully customize their blog with sidebar content, menus, widgets, and themes.
Top Features of this School Website Builder
Edublogs offers all of the blogging tools you need to create an immersive educational experience. To get an idea of what to expect from this website builder for teachers, let's explore their top features:
Student management tools. Edublogs allows you to group and monitor students and leave private feedback on all student work. Keep up with individual students with detailed user activity reports. You'll have control over who can access what content, so you'll never have to worry about privacy issues.
Unlimited posts. With Edublogs, you can publish an unlimited number of blog posts and pages. For a more immersive and visually engaging educational experience, you can upload podcasts, videos, files, and more to your site with just a few clicks.


Plugins and advanced features. All plans come with advanced features like social sharing, maps, fonts, tables, and more. Access to these features helps you create the most engaging blog posts possible.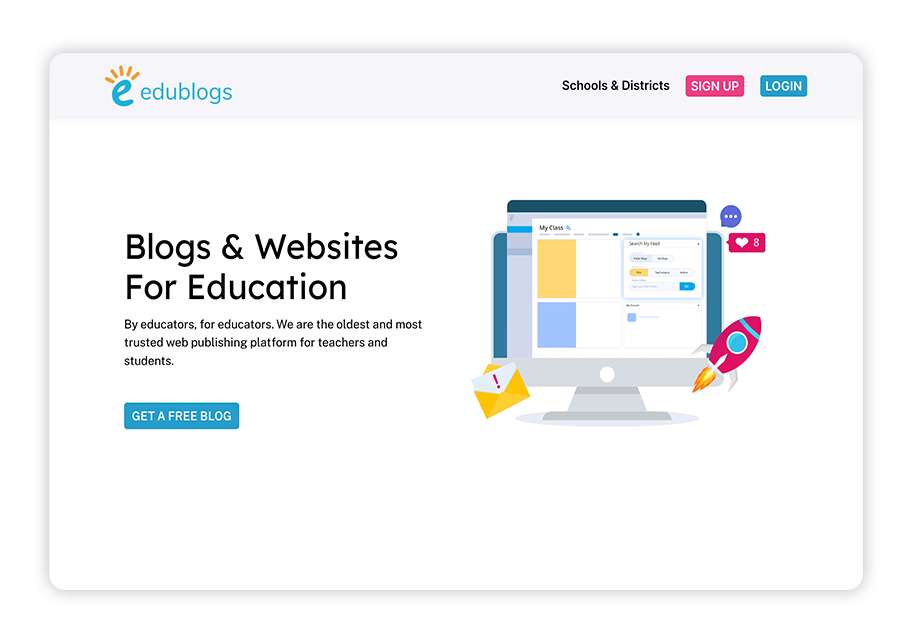 ---

Best School Website Builder #6: Squarespace
Overview of this Website Builder for Schools
Squarespace, while built for many sectors, is an easy-to-use, versatile website builder for teachers and school administrators. With an intuitive drag-and-drop editor and a healthy collection of ready-made templates, creating a professional-looking education website that matches your school's brand is simple.
The abundance of editing features presents a bit of a learning curve, but once you've mastered the platform, you'll find that it offers nearly everything you need to build an effective website for your school or class, such as blogging tools and eCourse capabilities. You can even update your website on-the-go with mobile editing functionality.
Top Features of this School Website Builder
The Squarespace team has built out its platform so that it offers sufficient, intuitive features. While it may take a bit of time to learn to navigate, you'll ultimately be equipped to make powerful content that engages your students. Let's take a look at some of Squarespace's key features:
Social media integration. This website builder for teachers and schools makes social sharing a breeze. Connect with your current students and parents and reach prospective students by pushing new site content to your social platforms and by linking social icons on your website.
Post scheduling. If you've gotten ahead and planned your lessons for the entire semester, you can go ahead and schedule publication dates for each one. That way, you don't have to worry about students accessing assignments too early.
Acuity scheduling integration. By enabling this feature, your students can schedule appointments with you. Easily inform students of your availability or office hours, so they can schedule time on your calendar for help with coursework.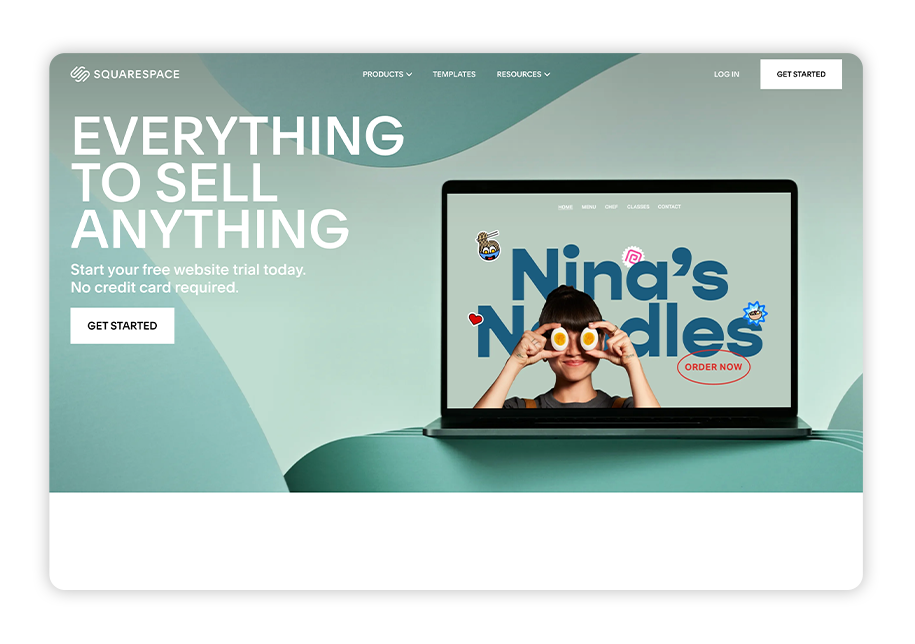 ---

Best School Website Builder #7: Zoho Sites
Overview of this Website Builder for Schools
Zoho Sites is a professional-grade website builder for schools that prioritizes quality web design. From preschool to universities, Zoho offers everything you need to design an eye-catching education website.
The visual composer simplifies the design process and allows you to test different variations of your website with minimal effort. This way, you can create an ideal look without dealing with a single line of code. Although, they do offer an HTML and CSS editor for those who are more experienced with coding so they can take creative control.
Top Features of this School Website Builder
While not specifically designed for school use, Zoho Sites offers many tools that educators can use for more effective learning and a stronger web presence. Let's dive into some of the features that are most useful for schools:
Search Engine Optimization (SEO) tools. Get your school's website in front of more prospective students with dedicated tools that allow you to leverage SEO best practices. You'll be able to manage your title, description, and keywords on a page-by-page basis, helping to improve your listing on search engine results pages.
Predesigned layouts. Choose from more than 190 predesigned templates with elements that will make your content stand out. With easy customization options, you can substitute existing elements or add new ones to pages to achieve your desired look. Best of all, the templates are responsive, so your students can view and interact with your content on any device.
Page versions. Every version of your web pages is saved and can be restored with a few clicks. This way, you won't have to worry about accidentally deleting and losing your work.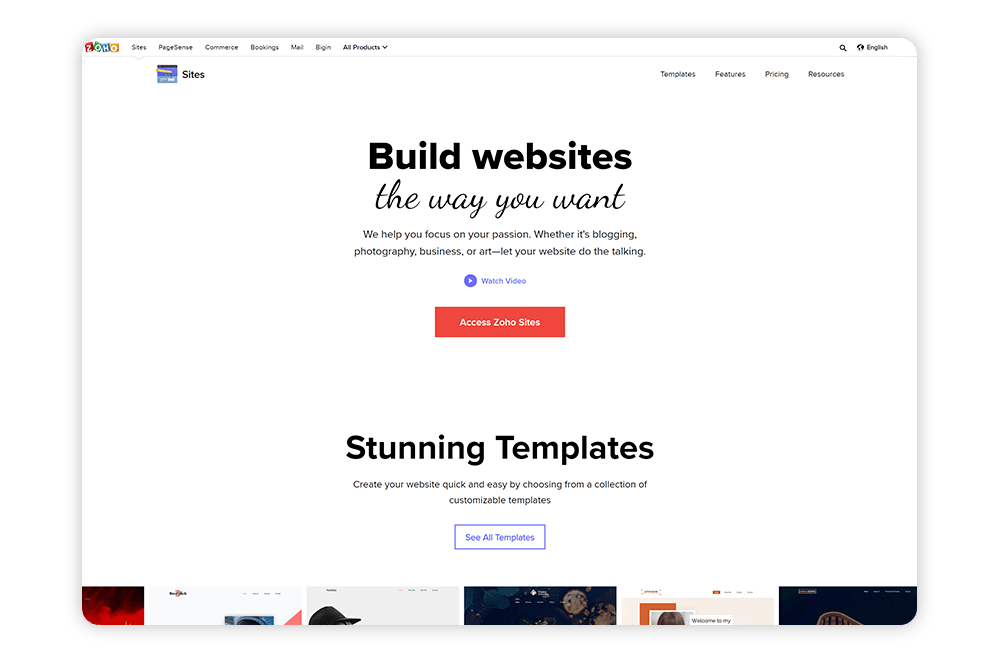 ---

Best School Website Builder #8: uKit
Overview of this Website Builder for Schools
For teachers and tutors who want to easily build a personalized website, uKit is an excellent option. Not only does it have an intuitive interface, but it also comes loaded with 350+ templates divided into 38 relevant categories, giving you all the choices you need for beautiful web design.
The best part is that uKit is fully responsive and cross-browser compatible, so parents, students, and prospective students can visit your school website anytime, anywhere. With minimal web development time necessary, you can focus on what matters: connecting with students and developing a positive learning environment.
Top Features of this School Website Builder
We've narrowed down some of uKit's top features so that you can get an idea of how it will assist you in the web design process. Here's what uKit has to offer to educators:
Easy customization. Completely customize your website using the drag-and-drop editor. You'll be able to choose from several fonts and color schemes so that each page element matches your school's brand. Then, the grid-based layout makes it easy to clean up your design so that it's consistent and coherent.
Document additions. Teachers can add files that students can download, including homework assignments, academic calendars, and relevant updates. With unlimited files and pages, you won't have to worry about filling up your storage space.
Integrations with popular tools. Integrate popular tools and widgets like LiveChat, SlideShare, and Mailchimp for a more effective and communicative learning environment. This way, you don't have to hop from platform to platform.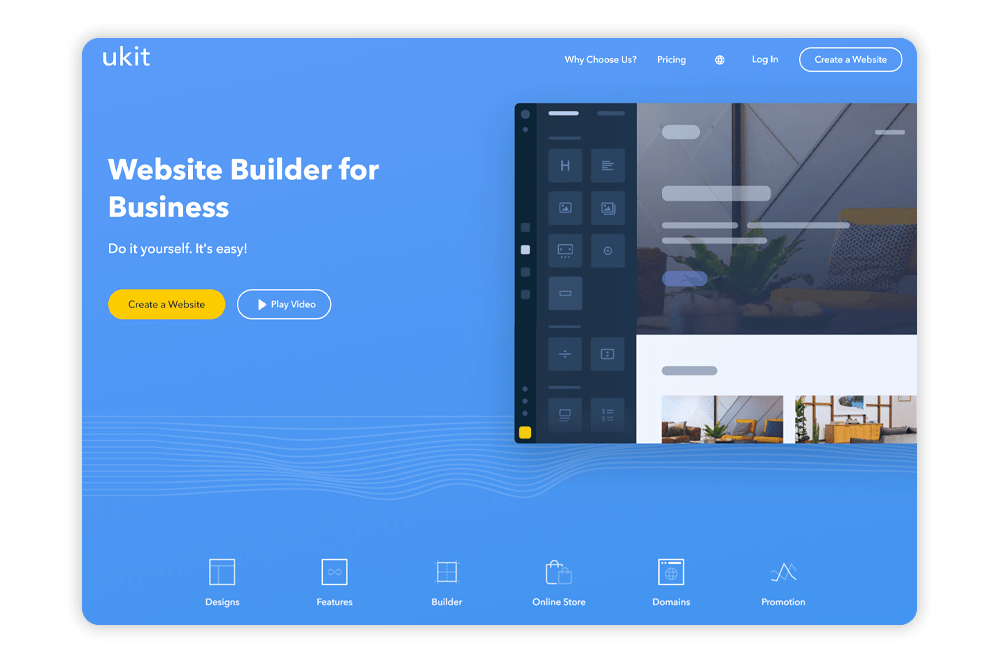 ---
Now that you've explored the best website builders for teachers, tutors, and schools, you're much more equipped to pick the one that best suits your needs. While each one has its own benefits, we strongly suggest that you check out Morweb's website builder, because its sector specificity and intuitive interface will do the heavy lifting to help you create a beautiful school website.
If you'd like to learn more about creating an effective school website, feel free to explore the resources below so that you can create the most engaging education website possible: