Planning Your Association's Next Fundraising Event: 7 Steps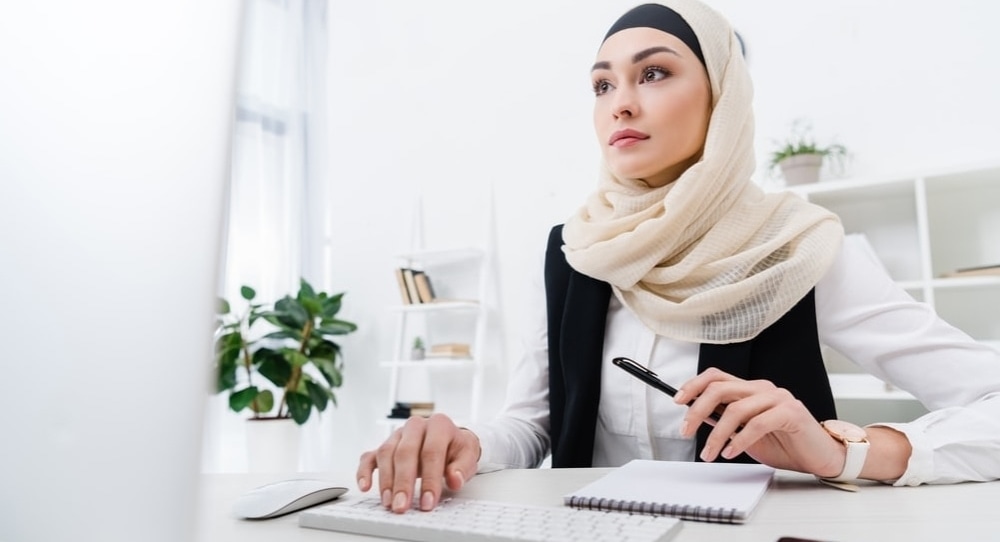 Whether in-person or virtual, fundraising events are an opportunity to earn additional revenue for your association, while hosting a fun evening for your members. However, for most events, it's often the case that more dedicated planning leads to a smoother event.
Planning a fundraising event requires dedicated time and effort, but it's well worth it. A great event can bring in numerous benefits including donations, increased member engagement, and even business connections. To achieve all of these benefits, you'll need to devote the resources necessary to find success without diverting necessary funding away from your other deserving programs.
To help ensure your next event accomplishes all of your fundraising goals, this article will walk through seven key event planning steps:
Choose your event type.
Assemble an event team.
Invest in necessary technology.
Reach out to potential sponsors.
Market your event across multiple platforms.
Recruit, train, and retain volunteers.
Use collected data to assess your event's success.
1. Choose your event type.
Fundraising events come in all shapes and sizes, ranging from small, informal in-person gatherings to large-scale virtual galas with guests attending from all over the country. Here are a few popular fundraising event types many associations use as staples in their fundraising calendars:
Silent auctions.

Silent auctions are flexible fundraising events that can be held in-person, online, or through hybrid means. Associations can use auctions as an opportunity to build connections with guests and reach out to local businesses to obtain auction items.
Galas.

Galas are commonly thought of solely as formal, in-person gatherings, but that doesn't always have to be the case. In recent years, virtual galas have risen in popularity, encouraging guests to dress up and share a toast in support of their favorite association from the comfort of their homes.
5K Walks and Runs. 5Ks, marathons, and other sporting events encourage your associations' members to get active. Some 5Ks can be held remotely, which requires guests to record their own times and distances and report back at the event's end.
Some events also pair well together. For example, silent auctions are commonly hosted alongside galas, giving guests another way to fundraise while mingling at your event. Consider your association's core audience, access to venues, and preference for virtual, in-person, or hybrid events when selecting your event type.
2. Assemble an event team.
Most events require a dedicated planning team. At your association, you likely host regular non-fundraising events and gatherings to engage members in addition to your fundraisers. Treat your fundraising events with the same dedication and professionalism you would networking events, workshops, lectures, and other member-focused events.
The roles on your event team will vary based on your event type, but most events will usually need team members to fill the following roles:
Event manager.

Your event manager is your event team's leader and oversees all parts of your event planning, helping team members to coordinate with one another to achieve a cohesive vision.
Logistics team.

Many in-person events need venues, catering, decorations, and additional staff, which is all handled by your logistics team. Virtual events also need logistics team members to determine when and how the event is hosted.
Marketing team.

Your events need guests, and your marketing team gets the word out through social media, email, and any other marketing channels your association uses.
Technical staff.

Events, especially virtual and hybrid ones, need someone with technical expertise to manage your online components, such as your livestream.
You may need to expand your event team based on your event type. For example, an association hosting an auction would need to have a procurement team to obtain items to put for bid.
3. Invest in necessary technology.
Today, most associations have sophisticated event software backing up their fundraisers. Some events, such as auctions, require specialized software, while others can manage with a more general ticketing and registration system.
In addition to core event management features, look for event software solutions that can improve your association's fundraising potential, such as:
Live-streaming.

Virtual and hybrid events can connect with remote guests through livestreams, allowing guests to view presentations, entertainment, and other activities in real-time.
Text-to-donate.

Text-to-donate tools can drive donations by encouraging your attendees to all donate at once. During your event, present your text-to-donate number and ask all guests to give. Guests will see people around them pulling out their phones and be prompted to do the same and make a contribution.
Fundraising thermometers.

Fundraising thermometers and other real-time gamification tools help guests visualize their contributions, helping them to see the impact they're making on your association with each gift.
Some event software solutions come with additional features or add-ons, while others might require your association to purchase features like the ones outlined above separately. Ask potential software providers about add-ons and integrability to find a solution that meets your association's unique event needs.
4. Reach out to potential sponsors.
Events can quickly become expensive, but your association doesn't have to shoulder every cost alone. Corporate sponsorships and partnerships with local businesses can supply your association with needed funds or supplies, while also helping you form a long-term partnership.
When seeking out potential sponsors, research their mission statement and look up any past examples of corporate philanthropy. Businesses with missions that align with your association's and have sponsored similar events in the past are the most likely to agree to a partnership.
Be open to many kinds of support when you approach potential sponsors. For example, if you're hosting an auction, you'll likely ask sponsors first for an item donation. Some businesses may want to support you but lack any appropriate items to contribute. In cases like this, Handbid's silent auction guide recommends suggesting a cash donation.
You can also take this route if a sponsor offers to contribute something that isn't needed. Decline as politely as possible and thank them profusely before suggesting a cash donation equal to the previous offer's value.
Take care to read the room and be considerate of your relationship with a sponsor before declining a gift or suggesting cash donations. In some cases, it might be better in the long-run and for the health of the relationship to accept and make the best of a lackluster contribution.
5. Market your event across multiple platforms.
Some of your members may jump at the chance to attend an event the first time they receive a message about it. However, many will need multiple reminders and established touchpoints across a variety of platforms to consider attending. To reach these members, consider taking a multi-channel approach by reaching out to them through:
Your website.

Your website's design

impacts how visitors interact with your content. A strong navigation system and eye-catching calls to action can help direct members straight to your calendar and event pages to get them excited about upcoming activities and gatherings. An engaging membership website design can keep existing members up to date and help attract prospective members.
Social media.

Social media has a low investment cost, and it's likely many of your members follow your profiles, helping to get the word out to them fast. Additionally, posting about several exciting events on your social media profiles can help promote your association to potential members.
Email.

Email is likely your primary, direct communication tool for getting in touch with your members. Personalize your messages to cater to each of your members' preferences and history with your association. For example, you might send a special email to brand new members, personally inviting them to their first event.
Keep track of your response and engagement rates on each platform. While reaching out across multiple platforms works by slowly building up recognition, you may find that some channels have less impact than others. In these cases, it may be more cost effective to consolidate your communication to a few high engagement platforms.
6. Recruit, train, and retain volunteers.
Some fundraising events may benefit from recruiting volunteers. For example, in addition to fundraisers for your association, you can also engage members by hosting events that raise money for other causes, such as a local nonprofit or grassroots group. In these cases, you can look to your membership as both potential guests and volunteers.
Your membership management tools should help you identify members who are likely to be interested in volunteering and send them personalized invitations to get involved. Then, be sure to record which members responded to your invitations in their member profiles. Doing so will help you send tailored invitations and communication to them, referencing their past participation.
For your own events, you can also look into volunteer grants. Crowd101's guide to volunteer grants defines volunteer grants as " monetary donations companies make to eligible nonprofits where their employees regularly volunteer." Organizations with a dedicated group of volunteers can regularly tap into volunteer grants to earn extra revenue.
While your association may not directly benefit from volunteer grants, if you have a charitable branch of your organization or partner with local nonprofits, you can encourage your members to look into volunteer grants, helping to fund good causes and boost your association's reputation.
7. Use collected data to assess your event's success.
One of your most valuable event planning tools is your data from your previous event. Past metrics such as attendance rate and average donation size can help you set expectations for your next event and create achievable goals for making your next event even better.
Your association's management software should help you track event participation on an individual basis, helping you identify each members' contributions and attendance. Your system should also allow you to compile data and create reports targeting trends such as guest retention.
Before your event, set up data collection tools to help gather data about key metrics. Then, analyze the results of your event compared to previous similar events to identify successes and areas of improvement.
The Gist
Events are likely a core component of both your member engagement and fundraising strategies. An event's success often depends on the preparation taken during the planning phase, so be sure to create a viable planning timeline and provide your event team with the tools they need to succeed.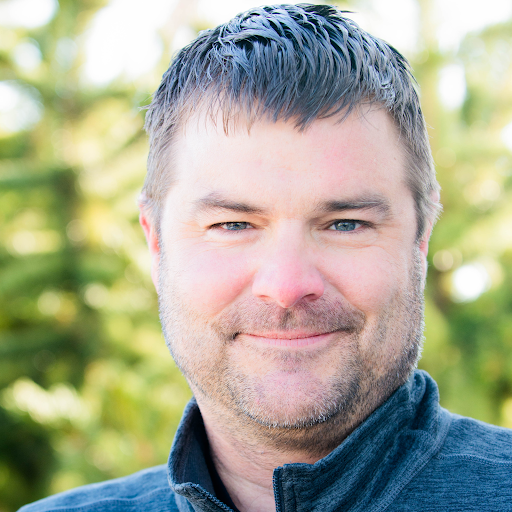 Author: Jeff Porter, Founder & CEO of Handbid, has spent 18 years in the nonprofit industry. In 2004 he founded the Prader-Willi Syndrome Association of Colorado where he still resides as board chair. Jeff learned early on that nonprofits desperately needed better and more affordable fundraising solutions. Leveraging his software background, he built most of the tools his charities used, and in 2011 he launched Handbid at his own fundraising event. The goal was to improve the guest experience, reduce administration and increase revenue. Handbid accomplished all of those goals, effectively doubling revenue in its debut. Nine years later, Handbid's suite of tools has delighted over a half-million guests, generated millions of bids, and helped thousands of charities raise well over $100 million.