Direct Mail and Digital Fundraising: 5 Best Practices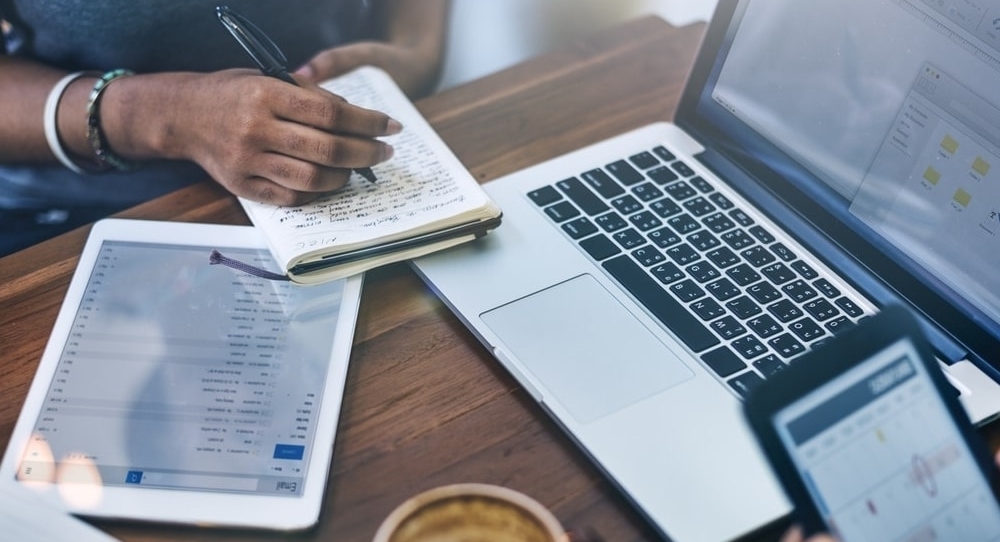 When you're planning your nonprofit's next fundraising campaign, you may have trouble deciding exactly how to send your appeals. Sure, it seems like everything is digital these days, but what about hard copy appeals? Isn't there something to say for physical fundraising letters?
At GivingMail, we certainly think so. After all, the majority of individual donations in the U.S. come from direct mail for nonprofits. But that's no reason not to go down the digital route, too. In fact, combining direct mail and digital marketing fundraising strategies lead to fantastic results for nonprofits.
A multichannel fundraising approach, or one that uses multiple routes to reach donors, allows nonprofits to cast their net as wide as possible and reach different audiences in different ways. Ultimately, multichannel approaches give you the opportunity to raise more money than single-channel channels approaches can.
Because we're particularly fond of combining direct mail and digital strategies, we've compiled 4 best practices for using this approach in your campaigns. We recommend that you:
A comprehensive fundraising strategy that reaches donors on their doorsteps and their devices will maximize your audience and, consequently, your fundraising numbers. Let's get started!
---
1. Tell a powerful story in every appeal.
As your nonprofit's staff starts to write your fundraising appeals, it's vital to keep in mind that in every appeal, you must build a powerful case for why the reader should support your work. Every time you send a fundraising letter or email ask, your goal is to persuade the reader to take action in support of your cause. Often, the most effective persuasive writing takes advantage of an emotional appeal.
Emotions guide many of the decisions we make as human beings. If you can encourage your audience to empathize with the constituents of your mission and feel emotions on their behalf, your audience is more likely to be driven to donate to your nonprofit's cause.
So how can you tell a powerful story by increasing the emotional appeal of your campaigns? Try to include some or all of the following elements in your print and/or digital materials:
Images to humanize your cause and create visual appeal.
Videos to further stimulate your audience's senses and encourage viewers to identify with constituents of your mission.
Testimonials to draw attention to the reality of the work that your nonprofit does.
You'll notice all of these tactics have one thing in common: they bring your mission from the abstract down to the specific. When readers see or hear from one specific person, they are better able to empathize and your cause becomes more salient.
It's when your cause feels salient that a prospect is most likely to become an actual donor. Regardless of which medium you're using to access your donors, always focus on telling a meaningful story. If you need some inspiration, check out these templates.
Still, that's not to say objective information and statistics aren't able to increase the power of your story and your appeals more broadly. They certainly can by emphasizing the scope of your nonprofit's issue and explaining the impact you've been able to have in concise, easily-digestible ways. Your best bet is to use a combination of the two, weaving hard evidence and emotional appeals together to create a convincing case for support.
---
2. Use direct mail to promote digital campaigns.
Whenever you use a multichannel approach to fundraising, it's essential to make sure your strategies are integrated. For example, your digital marketing efforts and direct mail appeals should have unified:
Goals. Together, both channels should aim to accomplish the same targets, whether that's a set amount of funds, gifts secured, or new donors acquired.
Messaging. It's important to unify your campaign across channels with similar messaging; this reinforces the approach you've decided to take instead of diluting your strategy with conflicting messages.
Branding. If your digital and direct mail appeals are branded differently, you could confuse donors. Make sure to have your organization's name and logo on all of your appeals.
One way to make sure your direct mail and digital campaigns integrate into a cohesive campaign is to advertise your digital fundraising venues in your direct mail appeals. For example, you could include a URL, QR code, or text-to-give number and keyword at the bottom of your physical fundraising letters that leads to your website's donation page.
This is especially convenient for donors who would like to donate, but who don't have access to cash or a checkbook. As paper forms of money become more rare, it's smart to include an easy way to give online in all direct mail appeals.
Plus, the two channels can serve as reminders if they reach the same donor in different ways. A letter in the mail could be just what a potential donor needs to return to your donation page and complete the donation they meant to send in earlier that day. According to our statistics at GivingMail, campaigns that include both direct mail and digital touchpoints are 28% more likely to succeed than direct mail strategies alone.
As you drive traffic to your nonprofit's website and online donation page, don't forget to make sure your website is optimally configured to drive conversions.
---
3. Collect data in a nonprofit CRM.
As donors contribute to your multichannel campaign, every touchpoint is valuable information for your nonprofit to store and analyze. If you have a CRM or donor database software, this is the best location to keep this information.
With your digital campaign, you hopefully have integrations between your various donation forms and your nonprofit's donor database. Having these integrations will make sure the information from every online donation flows straight to your CRM, updating donor profiles with new information and adding new donors to it. CRMs can store information like:
Donor demographics
Giving history
Volunteer engagement
Giving amounts
Preferred communication channels
Over time, as data points fill your donor database, rich donor profiles emerge that allow you to better target your fundraising and marketing efforts for the future. In your digital marketing/direct mail campaign, you'll want to enter information about mail-in donations by hand, and indicate the channel through which you received the donation.
Then, in the future, you can segment your donor database and isolate those who have given by mail before, and target them specifically with mail appeals for your next campaign.
The same can be done with other groups of donors. For example, you may develop a segment of younger donors whom you market to heavily on social media, a segment of donors who prefer communicating by phone, and a segment of donors who respond best to direct mail appeals so you can reach out to individuals in the way that best suits them.
Most CRMs are equipped with data analysis tools, too. This way, you can use your donor database to glean insights on how well certain efforts have worked for your organization in the past and make predictions about future strategies and trends. For example, if your direct mail response rates are steady for several years, and then one year they drop off suddenly, that should tell you to investigate if changes were made that year that could have led to the reduced outcome.
Your CRM can also allow you to see if your multichannel strategy is working better than last year's all-digital strategy, and vice-versa. This kind of information is essential to steer your nonprofit down the right fundraising path into the future.
---
4. Build long-term donor relationships.
Essential to nonprofit fundraising across organizations is developing relationships with donors. Often, it's more expensive to acquire new donors than it is to continue relationships with current supporters, so many nonprofit fundraising departments focus intently on relationship-building.
Luckily, a direct mail/digital campaign can greatly enhance your donor relationships. On the one hand, a piece of physical mail keeps your organization on your donors' minds for longer than an email, a TV commercial, or a post on social media would. In today's digital landscape, it's meaningful to donors that your nonprofit took the time to send a physical appeal for funds.
On the other hand, with a combined direct mail/digital campaign, the digital aspect makes quick follow-up and prompts for further engagement easy. Informed by data from your donation page and CRM, you'll not only improve your donor recognition capabilities, making donor retention more likely, but you'll also be able to keep in touch with your donors long-term.
To better facilitate the formation of long-term relationships with your donors, be sure to vary the types of communications you have with them. Direct requests for funding are necessary, but don't limit your interactions with donors to hard asks, as doing so can turn donors off and make the relationship feel strictly transactional. Instead, keep donors engaged with notifications of volunteer opportunities, event invitations, newsletters, and other ways to get involved. For more information on how to email your donors to increase their loyalty, check out AccuData's guide to loyalty email marketing.
---
5. Thank your donors.
At the end of your campaign, it's important to thank your donors for their contributions. That way, they know you value them and will be more likely to give back again in the future.
Just like with your initial campaign outreach, your donor appreciation outreach should leverage a multi-channel approach. Take a look at these direct mail and digital strategies for thanking your donors:
Handwritten letters. Round out your direct mail fundraising campaign with handwritten thank-you letters. Since a physical thank-you letter takes more time and effort to prepare, it will demonstrate how much you truly care about your donors. Make sure to personalize your donor thank-you letters by addressing the donor by name and referencing their specific contribution. To conserve staff time, you may consider reserving these types of letters for major or recurring donors.
eCards. A digital alternative to handwritten letters is eCards. eCards are a fantastic way to show donor appreciation, and you can easily customize them to your cause. For example, an animal shelter may add photos of animals to their eCards. You can also create different eCard templates for different campaigns or initiatives, such as year-end giving. Look for an eCard software provider that allows you to send eCards through text messages or social media so you can use donors' preferred communication methods.
Phone calls. Take a personalized approach to donor appreciation with phone calls. Try hosting a phone-a-thon where your staff and volunteers can call major donors and thank them for their contributions. Create a short script that your callers can use to ensure they're adequately recognizing your donors.
Video. A thank-you video can make your donor appreciation come to life. Reach out to your beneficiaries to see if any of them would be interested in appearing in the video. You can also feature your staff and have them express how your nonprofit couldn't operate without donors' generosity. While videos are a digital appreciation strategy, you can combine them with direct mail by adding a QR code that links to your thank-you video on your handwritten thank-you letters.
Gifts. Upgrade your direct mail donor appreciation strategy with gifts. Consider sending your donors small branded gifts such as t-shirts, hats, and mugs. That way, you can demonstrate your appreciation for donors while also providing them with branded merchandise they can wear to spread your mission.
Social media shoutouts. Social media shoutouts are a quick and easy way to thank your donors. Ask donors in advance for a photo and quote demonstrating their involvement with your organization. Then, you can post them to your social media accounts, along with a message of your appreciation. Donors can share these posts with their networks to show off their affiliation with your cause.
Donor appreciation page. Consider using one of your most valuable resources for donor appreciation: your website. Create a donor appreciation page where you can feature donor testimonials. Then, include some images and statistics that illustrate how their support fuels your mission.
Try mixing and matching these donor appreciation methods to see which ones your donors best respond to. Track your strategy's success by analyzing open and engagement rates for each method.
---
The Gist
When you're planning for your next fundraising campaign, be sure to include both direct mail and digital marketing channels to reach your supporters. Not only will you reach a wider audience, you'll be in a better position to drive potential donors to action.
Just be sure to tell your story effectively, integrate your marketing channels, and keep track of all of that valuable data so you can build long-term relationships with your donors. Best of luck!
---
Author: GivingMail Team of Consultants
GivingMail is a direct mail company that is powered by people—people whose drive is to help charities fundraise. We've been doing this for 70 years and have helped hundreds of the world's largest charities raise millions of dollars.