8 Social Media Trends to Help You Exceed Fundraising Goals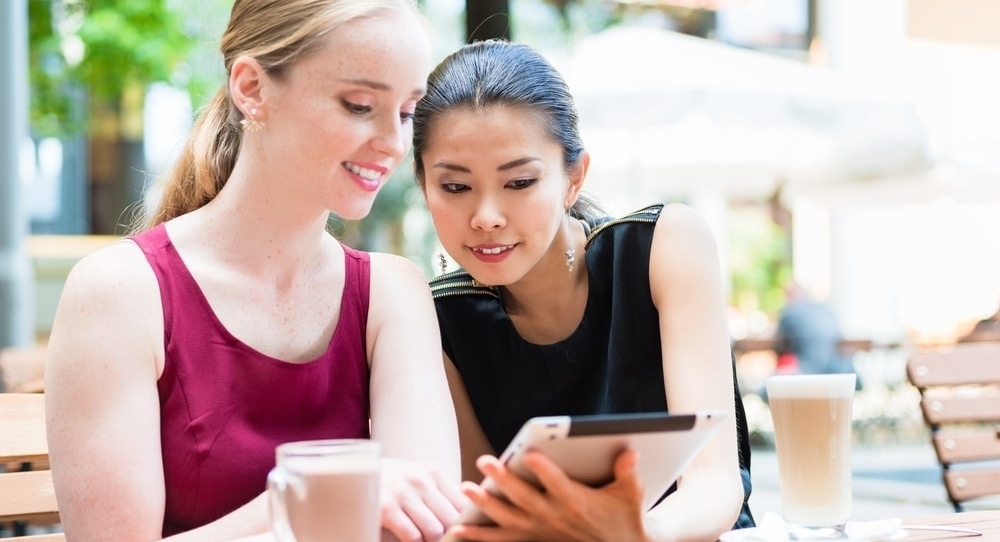 Social media fundraising is successfully used by many nonprofits and charities worldwide. By incorporating social media trends into your fundraising campaigns, your organization will increase visibility and boost donations. Watch your fundraising goals soar with our top eight social media trends to embrace in your fundraising campaigns.
Let's talk about some social media basics first.
Social Media Fundraising Means Getting Online
First things first, you need to be online to be part of the social media wave. So, make sure you have accounts with Facebook, Twitter, Instagram, YouTube, LinkedIn, and TikTok to promote your fundraising campaigns and increase your event's outreach and awareness.
If your organization doesn't have the bandwidth to maintain all of these platforms (many don't), consider the ones that are most essential to your audience and focus there. It's better to engage actively and thoughtfully on a couple of social media platforms than to do a poor job on all of them. You should try to post daily on all of your social media platforms, or at least three times per week.
Know Your Audience
Before you dive into building your supporter network on social media, you'll need to have a clear understanding of who your constituents are. If you want to engage your followers and turn them into donors, it's essential to know their needs and ability to give. There are several important factors to take into consideration when researching your supporters.
A great place to start researching your target audience is by looking at the demographics.
Once you have gathered demographics about your target audience, it's vital to understand their needs and engagement history with your cause and organization. Factors to consider are:
What are their motivations and ways of thinking? Likes and dislikes?
Do supporters have a history of giving to your cause/organization (one-time, recurrent, or major donors)?
What is their prior involvement? Have they volunteered or benefited from your organization's services?
How did they first find out about the cause?
How have you communicated with them in the past (emails, direct mail, social media)?
Learning about your target audience will increase the success of your fundraiser by adding a personal and familiar touch to donor engagement.
Now, let's dive into eight social media trends you should know to help your organization exceed its fundraising goals.
1. Personalized Content is Key to Social Media Fundraising
Storytelling is central to the success of social media fundraising campaigns. Facebook, Instagram, Twitter, and LinkedIn all provide a platform to create personal stories. These are posts that are available for a 24-hour period before disappearing and allow you to engage with your supporters, providing them with insight into the daily operations of your fundraising event.
Think like a supporter when you create content for your social media fundraising campaign. If you can get into the mindset of your donors, you will be able to engage with them successfully and have them coming back for more. Spark an emotional reaction and inspire action by creating compelling, relevant, and sincere content for your charity's cause on your fundraising website. Make your posts humorous where possible for greater shareability.
Eye-catching content is always a winner. Add headlines, hashtags, bullet points, infographics, GIFS, memes, and videos to grab the attention of your followers and keep them sharing your posts to gain wider outreach.
Don't forget to thank your supporters in certain posts and recognize their value to your fundraising campaign.
2. Learn to Livestream
Hosting a livestream fundraising event is a great way to boost awareness for your cause and maximize your outreach among supporters. Livestreaming has gained incredible popularity since the start of the pandemic, primarily due to the growth in virtual and hybrid events. The great thing about a livestream is that it allows you to engage with your supporters and show the human face of the story behind the cause you're raising awareness for. Most social media platforms have livestreaming capabilities such as Facebook Live, YouTube Live, Instagram Live, and LinkedIn Live.
Here are a few fundraising ideas that work great with livestreaming:
Campaign Kick-Offs (especially for P2P campaigns to motivate fundraisers)
Virtual events, such as Happy Hours, workshops, galas, or concerts
Fundraising raffle drawings
Online auctions
Live Interviews and Q&A Sessions with a panel, industry expert, your organization's beneficiaries, or volunteers
New facility or center grand openings
3. Videos Also Work for Social Fundraising
If you have visited any social media platforms recently, think about how many posts contained videos. Last year the number of videos posted on Facebook increased by 75%, and this is only destined to keep soaring.
Videos tend to increase reach better than photos and links, so think about the benefits of using videos in your social media posts for fundraising, to boost popularity and awareness of the event. Make your videos entertaining, creative, and genuine to your cause to tap into the emotional and personal interests of your followers.
4. Offer Fun Polls, Quizzes, and Games
Online tools to help boost engagement are key to increasing your donor network. Maximum interaction is the goal when attracting donors to your campaign. A great way to do this is by incorporating gamification elements into your social media fundraising.
Here are a few gamification ideas that will bring your supporters together to support a good cause, create a healthy sense of competitiveness, and have fun all at the same time:
Polls
Online polls are a great tool for audience engagement. Find out what your donors are thinking by simply asking them. Twitter and Instagram are two of the social media giants using polls to interact with their followers, and it works.
Polls are a useful tool to help spread the beliefs and values of your fundraiser and encourage donors to contribute to important causes. By asking your supporters questions about the story behind your cause, you are educating them and validating their opinions as they feel heard.
Quizzes
Quizzes are another fun gamification element to boost engagement for your fundraising campaign. You can create quizzes through polls or add the latest "quiz stickers" offered by Instagram, which ask a series of questions and give multiple-choice answers.
Quizzes also create a sense of healthy competition among your donors, which is never a bad thing when it comes to exceeding your fundraising goals.
Games
It's human nature to enjoy a little competitiveness, so why not add some fun, interactive games to your campaign to boost donor engagement? Gamification features often increase the sense of urgency when giving, which is great when you want to go beyond your fundraising goals.
Grabbing the attention of your donors is key to smashing your fundraising goals, and these fun, interactive gamification tools will definitely leave your supporters wanting more.
5. Post Daily Updates and Reminders
Updates and reminders keep your donors in the loop regarding your fundraising progress. Remember not to inundate your followers with messages, as it might be overwhelming but also don't leave them in the dark.
Nowadays, most people have access to a mobile device. This is great news for nonprofits and charities that have the ability to offer text-to-donate as a means of boosting proceeds.
So, while your supporters are checking their social media accounts for updates about the fundraiser, remind them that they are simply a click away from donating.
Post updates and reminders on social media about:
How to donate: through the fundraising website, text-to-donate, or charity phone number
How close are you to reaching fundraising goals
Popular auction items or merchandise to engage interest
Any milestones reached in the campaign
An important webinar or new story that is scheduled
6. Create #Hashtag Challenges
Hashtags have been used for everything from product launches to movie titles to fundraising challenges. Many nonprofits use hashtags to boost awareness for their cause and fundraising campaigns.
Using hashtags is a great way to expand your audience, educate your supporters on the story behind your campaign, and generate donations for your charity. Take the ALS #IceBucketChallenge. This is a perfect example of the power of hashtag challenges, where over 90 million dollars were raised through a global challenge.
Here are a few tips to help you create the perfect #fundraisingchallenge:
Choose the right social platform for your fundraising campaign. Ideally, this is where the majority of your supporters are active. Twitter, Instagram, Facebook, TikTok, and Pinterest all support hashtags.
Pick a stand-out name for your hashtag to title your fundraising challenge. It needs to be short and unique to engage people, and humor can help attract more followers.
Promote your cause with your hashtag by mentioning it in your campaign story a couple of times. Make sure to add links, photos, and videos to engage with your audience to give it a personal touch and boost awareness.
Ask the online community and friends to share your hashtag – the outreach can be incredible when re-sharing starts rolling.
7. TikTok is Trending
TikTok can be an engaging way to spread awareness of your cause on a global scale and interact with your supporters. Allowing users to create 15-second videos with music and filters and host livestreams, TikTok has become the social media platform of choice for a younger generation. It is an attractive app to many fundraisers due to its simplicity.
Also available are donation stickers to add to your TikTok video to raise more money for your charity. Again, think about your audience here. If you work with or want to reach a younger demographic, TikTok is a great choice.
8. Consider Using Facebook Fundraisers
Facebook boasts over one billion active users a day, which is fantastic news when planning a social media fundraising campaign. Global outreach and charity awareness are unlimited when it comes to sharing your story on Facebook.
Specific fundraising campaign options are available on Facebook, which includes a "Donate Now" button on your page where supporters can donate directly inside the platform or can be directed to your external donation website. While Facebook allows the option to generate more exposure and awareness among communities, many organizations prefer to get donors on their organization's website.
Summary of Social Media Fundraising Trends
Social media, as a tool to optimize fundraising campaigns, is here to stay. It's a great way to engage and converse with your supporters and build personal relationships with your donors. Connect and convert new donors while cementing your relationship with recurring supporters through compelling social media fundraising campaigns.

Author: Lisa is the Sales Director at DoJiggy, a leading fundraising software platform for nonprofits and schools. She joined DoJiggy in 2006 and loves her job. Prior to DoJiggy, she worked at several nonprofits and managed special event fundraising campaigns.