How to Lead Your Nonprofit Through a Digital Transformation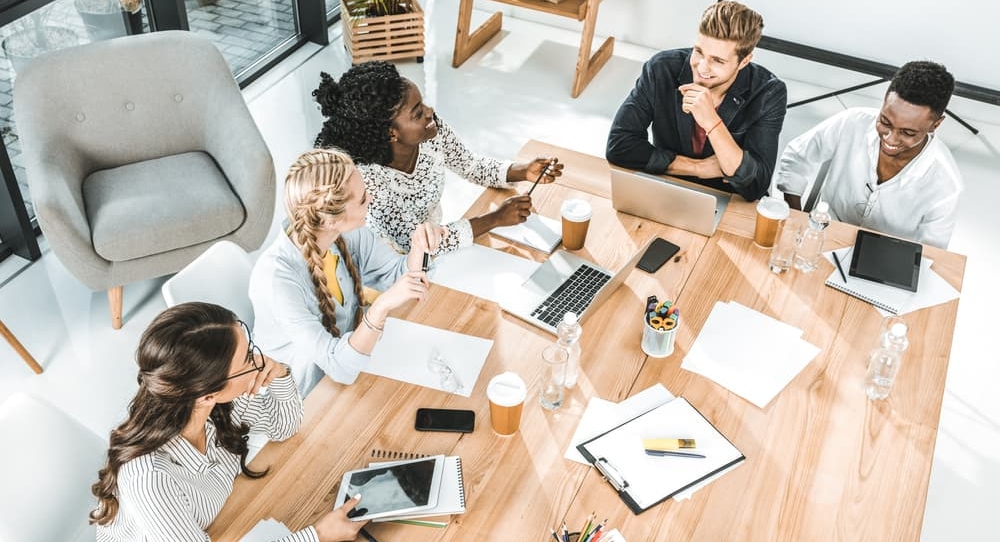 Few years have hit nonprofits as hard as 2020.
When businesses were forced to shut down at the beginning of March, it shook most industries to the core. Any plans for the next few months were thrown into uncertainty. The same goes for nonprofits.
In an instant, you were forced to rethink not only what you would do over the new few months, but how you would do it. Many of the processes and practices you've relied on for years are no longer feasible or accessible.
Whether you're looking for new ways to raise funds, transitioning paper-based processes online, or turning in-person events into digital ones, this is a year of digital transformation for nonprofits.
Leading your nonprofit through a digital transformation.
It's become clear that the ways things have always been done will no longer work anymore. To make it to 2021, processes must be revamped or completely recreated.
No matter what struggles your nonprofit is facing during this time of worldwide crisis, digital transformation is likely going to play a large role in recovering lost funding and getting programs running again.
For small organizations with limited budgets, this can seem like an incredibly overwhelming task to take on. But if you take it one step at a time, digital transformation can be much easier to tackle. Here's how to lead your nonprofit through a digital transformation.
---
1. Pick one problem to address first.
You may have a long list of issues to address to ensure your organization weathers this storm. But to get the momentum going, it's important to start small and pick one problem to address first.
Maybe you're trying to eliminate paper completely from all your organization's workflows. That's a big project to take on. Consider choosing one paper-based process to tackle first. Make a list of all the processes that rely on paper, and order them from most to least important. This will give you clarity on where to begin.
2. Put together a team.
Once you've identified the most important issue to address, you need to decide on a team to develop a solution. Depending on the size of your organization, you may assign a project lead or co-leaders to drive the initiative forward.
From there, it's important to compile a diverse team that can address the problem from all angles. Let's say the problem you're addressing is digitizing your client onboarding. It's crucial to involve your front-line staff who are involved in this process, but it's also important to bring in others who may not be as familiar or involved with the current process. They can bring fresh perspectives and new ideas to the group.
It's a good idea to have employees with different strengths and talents involved as well. If you're able, create a cross-functional team with people from different departments. This will ensure no team is left in the dark, helping avoid or minimize roadblocks and bottlenecks as you develop a new process.
3. Define a loose budget.
You've identified a problem and put together a rockstar team. Now it's time to compile a loose budget for the project. This will help guide the team as they investigate possible solutions.
Because budgets are so incredibly tight, you may need to fill in gaps later to get the funds needed to overhaul a process. But to get the ball rolling, you'll need to identify what the starting point is to help the team understand what solutions are feasible. This will help the team cull down the list of potential solutions once it is developed.
4. Brainstorm solutions.
Now comes the fun part! Put aside a few hours for the team to fully brainstorm on solutions to the issue. You may want to go into this meeting without any preconceived ideas, or have each team member come with a prepared list of ideas. It's really up to you and your team on how you want to approach brainstorming. If you're on a tight deadline, you may want to encourage people to come to this meeting with ideas to help speed up the process.
If you're going into this brainstorming session without lists of ideas, youmay want to use design thinking to structure your meeting. Design thinking is a unique process for solving problems and creating better experiences. It's based on the idea that when the possibilities are endless and barriers are removed, innovative solutions emerge.
Your goal of this brainstorming session is to leave the meeting with 3-5 viable solutions to investigate.
5. Finalize your plan of action and prepare for change.
Now it's time to take those 3-5 viable solutions and narrow them down to one. This will take time, collaboration, and lots of research. A big piece at this point is finding the right products to help you make the digital shift.
As you're researching new tools and software, there are a few specific things you should focus on so the project stays on track. Keep budget, onboarding time, and technical difficulty top of mind, since these can easily derail your digital transformation.
Once you've identified tools, processes, and products needed to solve your problem, it's important to create a plan for change management. It can be difficult to learn new processes and tools, especially during a time of high stress. Bringing a well thought out plan to your organization that includes the who, what, when, where, and why will ensure everyone feels informed about the change and prepared to tackle it.
Ready for change?
At its core, digital transformation is about making smart, well-thought changes that improve the overall efficiency and productivity of your organization. This can only be done well when you approach that change with a plan.
By following the steps above, you can begin to break down the steps needed to make digital transformation a reality at your nonprofit.
---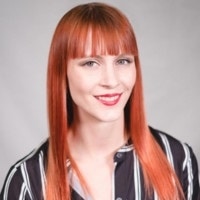 Guest Author: Lindsay McGuire
Lindsay McGuire is the Content Marketing Manager at Formstack, a workplace productivity platform that provides secure data collection, document generation, and eSignatures. She is also the producer of Ripple Effect, Formstack's podcast focused on simplifying business processes and improving productivity.