How to Continue Fundraising During the COVID-19 Pandemic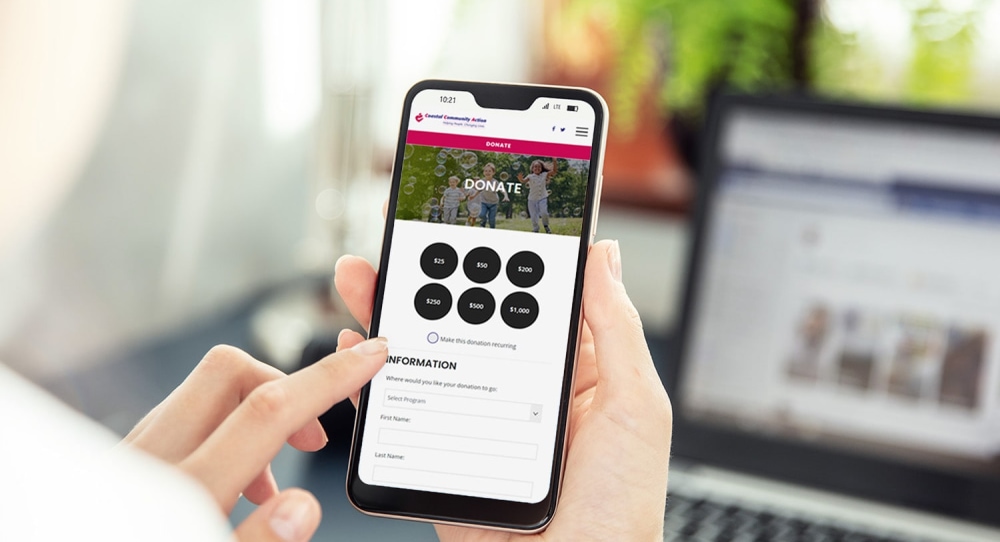 Over the past several months, the world as we know it has changed substantially, impacting charitable organizations all over the world. Much like other nonprofits, your team has likely altered the way it responds to community needs and requests donations in this time of social distancing.
And with many of your donors experiencing financial hardship, it may seem like an insensitive time to ask for donations. However, a lot of people still want to support your work, and now is not the time to stop fundraising.
In fact, it's more important than ever that you engage donors and secure their vital support to keep your nonprofit's doors open. A recent analysis performed by DonorTrends found that nonprofits can survive and even prosper during uncertain times if they continue to fundraise effectively.
If your organization is looking to revamp its fundraising strategies during the pandemic, here are three tips that will guide you toward an organized and impactful approach to securing financial support.
---
1. Shift to virtual events.
With the health and safety of your staff and supporters in mind, you may have considered either postponing your in-person events or canceling them altogether. However, advancements in technology have made it easy to shift to the digital space, so you can continue planning upcoming fundraising events to occur in a safe environment while adhering to social distancing guidelines.
If your organization has never hosted a virtual event, now is a great time to incorporate this strategy into your COVID-19 response plan.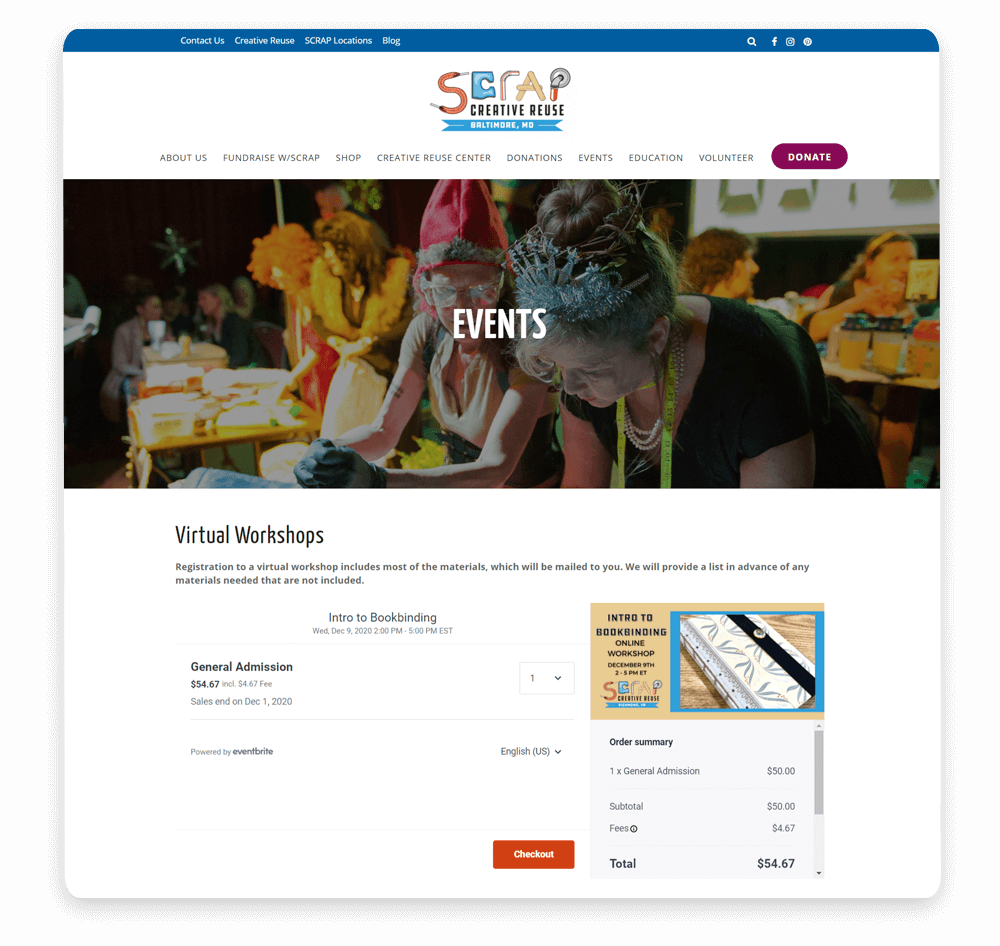 According to Handbid's virtual fundraising events guide, a virtual fundraiser "enables supporters to interact with your team and financially support your mission from anywhere, including from the comfort of their own homes." When moving to the digital space, nonprofits often experience a number of benefits. Here's a quick look into some of those advantages:
You can widen your audience beyond those who are in close geographic proximity and able to attend in-person events.
Supporters will appreciate the convenience and safety of being able to attend wherever they are.
There's very little overhead for virtual fundraisers, making them highly cost-effective.
They're not as logistically complex as physical events, so they can be planned quickly — especially with the help of dedicated software.
Remember, at the core of any successful campaign is a compelling idea that appeals to your supporters and fully engages them. To provide some inspiration, let's take a look at one of the most engaging virtual fundraising events your team can host during this time: virtual auctions.
Virtual Auctions
For quite some time, nonprofits have incorporated live and silent auctions into their fundraising strategies. Now, with intuitive nonprofit auction software and mobile bidding tools, you can move your charity auction to the digital space.
Virtual auctions are one of the most lucrative online events your organization can host. They empower your donors to give in a new and exciting way, competing for highly-desirable items while simultaneously supporting your nonprofit.
Setting up a successful virtual auction requires sufficient time and planning, which looks different for every organization. As you ramp up efforts for your own online auction, some of the steps you'll need to take include the following:
Procure items that appeal to your audience's interests. The items you select will ultimately be what drives supporters to participate in your auction. In short, the best items will appeal to attendees' interests and fit their budgets, so consult your donor data to determine their motivations to give. Your best bet is to form a procurement team to handle this process.


Set up your auction website. This will serve as your online catalog where attendees browse and bid on items. Backed by effective auction software, you'll be able to seamlessly assign a name, category, item number, and description to each item within your catalog.


Proactively market your event. As with any fundraiser, promotion is vital. Direct your supporters to a link to your auction site in all event marketing materials as it includes pertinent details such as which items are available for bidding and where the proceeds will go. Leverage multiple platforms to spread the word, including social media, email, and any other regular communications.
According to Donately's virtual fundraising guide, "although it might seem challenging to match the excitement of an in-person auction, many online auctions exceed their expectations."
In order for your auction to live up to its full potential, you need to proactively communicate and enlist the help of dedicated nonprofit auction software. In no time, you'll pull off a high-performing event that deepens donor engagement at a safe social distance.
---
2. Ensure your website is up to par.
Your nonprofit's website is the hub of all things related to your organization. It's a constituent's primary source of information related to your work, and it plays a key role in engaging your supporters during this time of social distancing. Many donors and volunteers are looking for ways to support your work during this tough time, and your website is likely their first stop.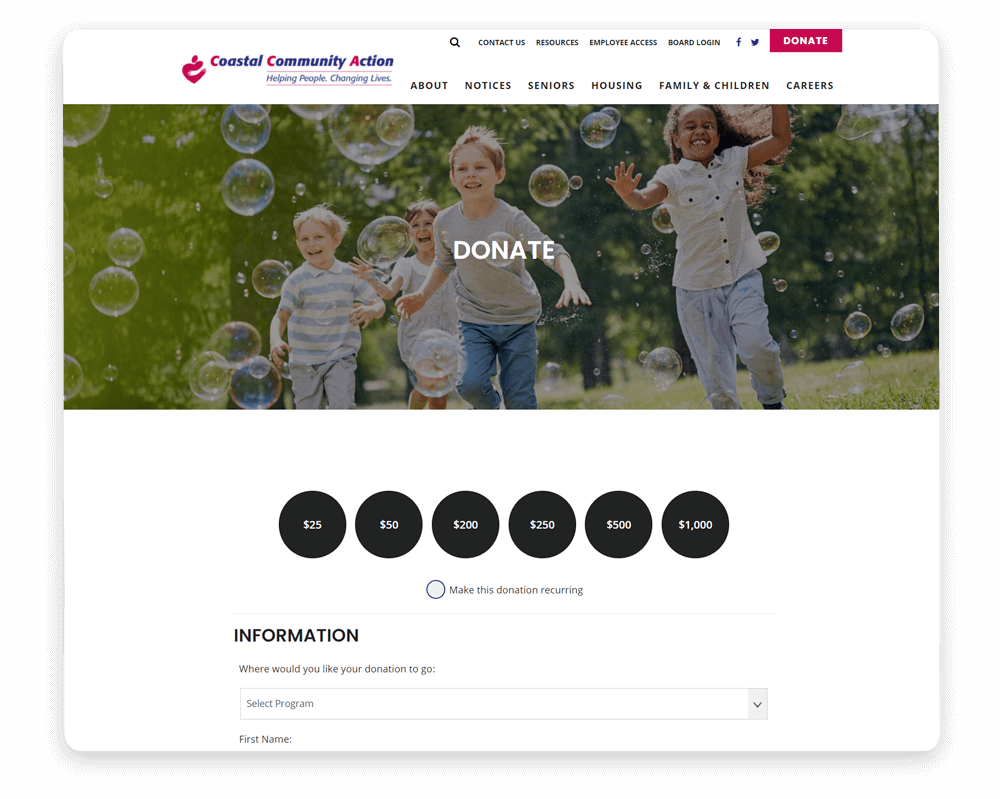 With all that rides on your website, it's essential that you put time into developing a site that's conversion-optimized and prioritizes the user experience. Let's walk through a few tips for doing exactly that:
Prioritize mobile usage. According to this fundraising statistics page, around half of all nonprofit website traffic comes from mobile users, so if your website is not accessible on mobile devices, you're almost certainly missing out on financial support. Combat this by ensuring your site is mobile responsive, meaning that each element on your organization's web pages will automatically resize to fit the user's device.


Feature a well-designed donation page. Your donation page serves as the foundation of your online fundraising strategy, allowing you to continue accepting donations during the pandemic. According to this Morweb guide, you can optimize your form by branding it to match the rest of your website, offering multiple giving options, and mapping out a minimalist design with a clear call-to-action to drive users through the giving process.


Include involvement opportunities. Your nonprofit's website presents a prime opportunity for encouraging continued engagement. Spread the word about volunteer opportunities, fundraising campaigns, and virtual events directly on your website. Give donors every chance to support you, and they will.
With powerful website building tools on your side, developing an engaging nonprofit website has never been easier. When paired with web design best practices, the right tools will empower you to bring your vision to life, secure donations, spread the word about your mission, and strengthen your online presence altogether. For design inspiration, check out this list of leading nonprofit websites.
---
3. Adapt your communications to fit the times.
When engaging with donors during this challenging time, it's important to make sure that your messaging speaks to the unique challenges your team is facing due to COVID-19. Proactive communication is one of your first lines of defence, so it's important to solidify your approach.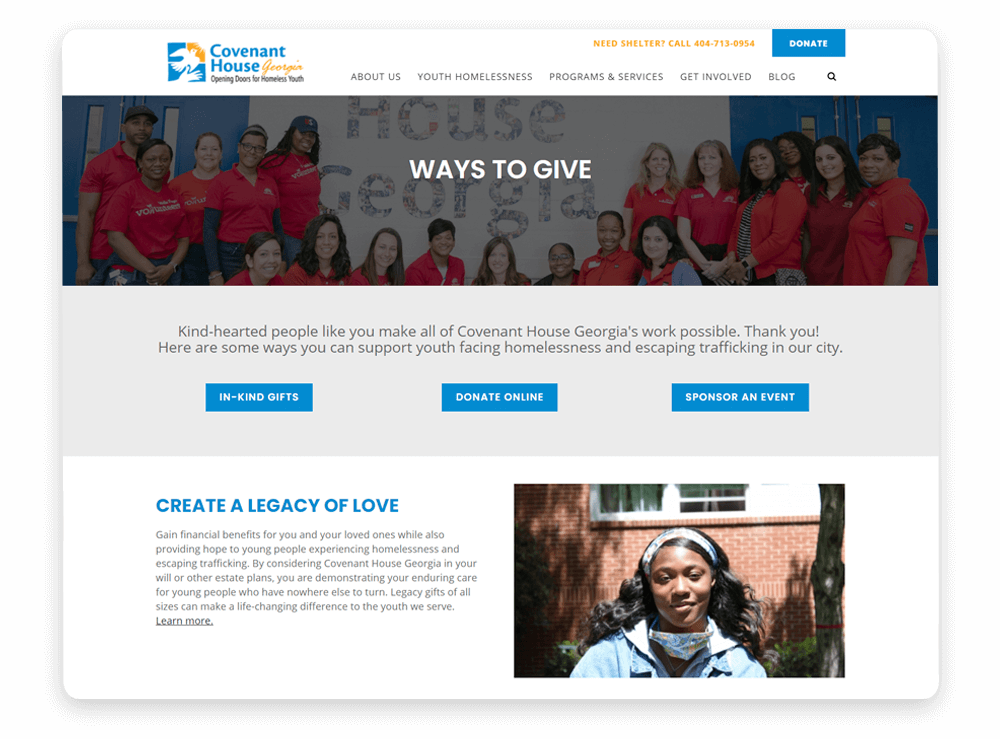 Here are a few tips to keep in mind as you fine-tune your digital communications strategy to account for the pandemic:
Ask for what you need. Whether it's donations or extra helping hands from volunteers, your supporters can only step up to the plate if you let them know exactly how to help. Remember, they care deeply about what you do, and being direct will help you secure their support and keep them emotionally connected to your mission and work.

Check in with your donors. In addition to acknowledging the importance of your donors' continued support, you should acknowledge the challenges they're facing as well. A simple phone call can convey that you care about their wellbeing. Even if they're unable to give right now, they'll remember you once they're in a stable position to give again.


Proactively market giving opportunities. Your donors are ready to support you in any way they can. By promoting your virtual events and donation opportunities, you'll ensure they understand their options, so they can give in whichever way best suits their needs. For supporters who may not be tech-savvy, be sure to offer sufficient instructions on how to continue giving and supporting your work remotely.
From phone calls to online outreach, there are a number of ways you should be communicating with your donors to maintain relationships and overcome the challenges presented by social distancing requirements. By practicing open communication, you'll remain connected to supporters and be one step closer to securing sufficient support both now and in the future.
---
The Gist
Whether you're a seasoned nonprofit professional or just getting started, attracting and retaining high-quality donors can be challenging, even more so with the difficult fundraising landscape. From offering engaging events to developing a strong website, there are several steps you can take to continue fundraising despite the circumstances.
Remember, building and maintaining connections to donors during this time is crucial. Not only will this help to sustain operations during this pandemic, but once the crisis does end, the relationships that you've invested in will be stronger than ever.
---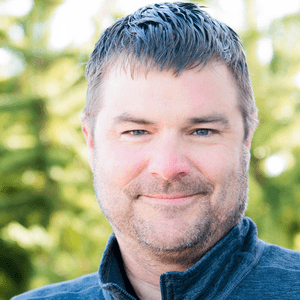 Guest Author: Jeff Porter
Jeff Porter, Founder & CEO of Handbid, has spent 18 years in the non-profit industry. In 2004 he founded the Prader-Willi Syndrome Association of Colorado where he still resides as board chair. Jeff learned early on that non-profits desperately needed better and more affordable fundraising solutions.
Leveraging his software background, he built most of the tools his charities used, and in 2011 he launched Handbid at his own fundraising event. The goal was to improve the guest experience, reduce administration and increase revenue. Handbid accomplished all of those goals, effectively doubling revenue in its debut. Nine years later, Handbid's suite of tools has delighted over a half-million guests, generated millions of bids, and helped thousands of charities raise well over $100 million.