Digital Marketing for Nonprofits: Spread the Word Online!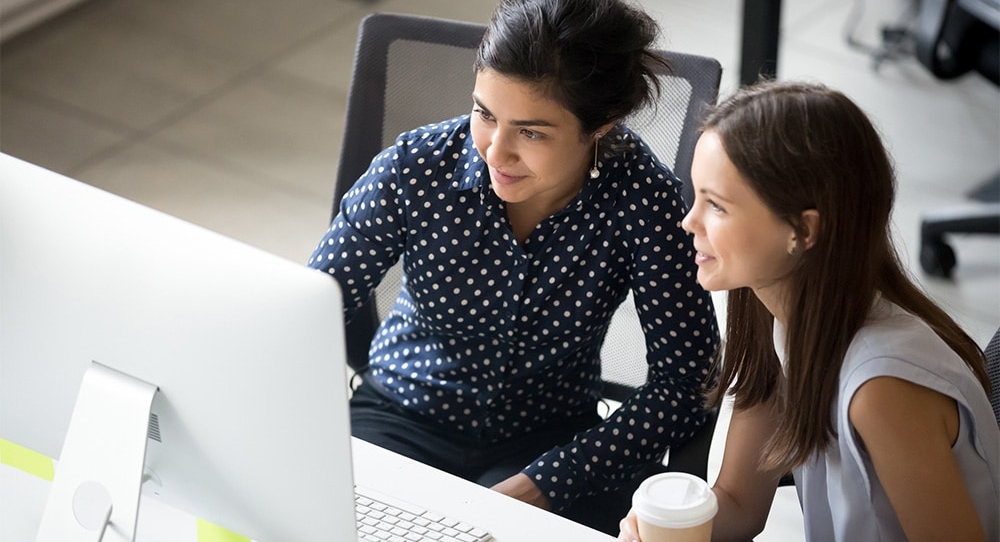 Nonprofits are gifted with the challenge of having to do more with less. When it comes to marketing, many organizations feel they just don't have the time or resources to get it all done. However, marketing your nonprofit online doesn't have to be a pain. With the right technology in place, you can accomplish a lot through your nonprofit website.
The key is choosing the right content management system (CMS) that allows you to execute your digital marketing plan through built-in functionality for nonprofits.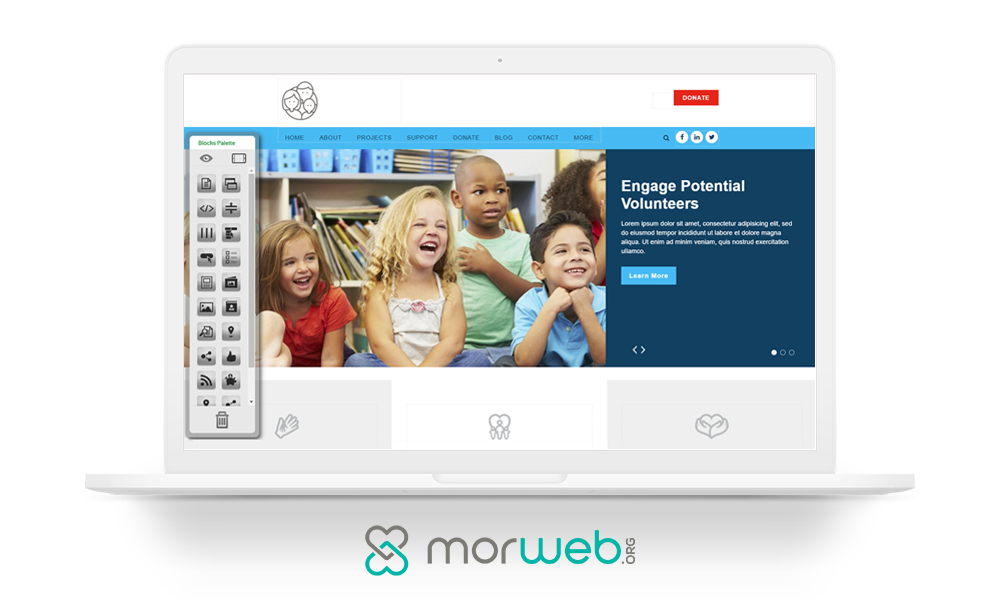 Before starting on your nonprofit digital marketing journey, let's take a look at some of the factors shaping the online landscape.
---

Why is marketing online so important for my nonprofit?
Marketing your nonprofit online is crucial to the overall success of your organization and shouldn't be overlooked. Digital marketing is important for raising awareness for your cause and growing your supporter base. By extending your marketing efforts to the online sphere, you can reach a much wider audience than just your immediate community and foster deeper relationships with your current base. A strong online presence will help you increase supporter engagement and secure funds for your cause.
---

Digital marketing trends your nonprofit should know
Digital marketing is an ever-evolving field and if it isn't your specialization, it can be hard to keep up with current trends. Rather than trying to follow every fleeting fad, stick to these essentials that are proven to drive long-term growth online:
Content marketing: Providing helpful and interesting content for your users will help boost your search engine rankings and encourage visitors to return to your website again and again. Online content can take the form of helpful blog posts, infographics, eBooks, or resources. If you don't have experience creating content from scratch, take advantage of free online templates offered through your CMS or bloggers.
Targeted emails: Email marketing is an effective way to nurture potential supporters into loyal advocates for your organization. Targeting and segmenting your email lists will allow you to tailor your messages for different audiences. Be sure to capture email leads through forms on your website.
Videos: Videos can be very impactful for sharing your organization's story. 92% of marketers say video is an important part of a marketing strategy. You can incorporate videos into your nonprofit's digital marketing strategy by embedding videos on your website and posting them on your social media channels. Check out this guide on making brand-driving marketing videos!
Influencer marketing: Social media influencers are effective for promoting your organization online because they can engage their network of followers in a natural way. Reach out to your already engaged supporters and encourage them to post about their activity in your organization.
Voice search: A growing trend that is significantly impacting the way people interact with your website is voice search. With 48% of consumers using voice for web searches, organizations will benefit from having websites that are voice friendly. Nonprofits can tap into this trend by writing in the same phrasing that users might use when asking a question. You can answer common supporter questions in your blog and even include an FAQ page on your website.
---

How do I create an effective nonprofit digital marketing plan?
Before jumping into marketing your organization online, you'll need an iron-clad digital marketing plan. An effective digital marketing plan covers everything from your objectives to execution to measurement. Go through each of these steps to build your strategy.
1. Define your goals
The first step to creating an effective digital marketing plan is to set your objectives. You'll need to decide what exactly you want to accomplish with your marketing efforts as well as ways to measure your success.
Set key performance indicators (KPIs) to be able to see whether you are achieving your objectives. Digital marketing goals for nonprofits often include donor retention, event participation, volunteer registration, and of course, increasing donations. Each of these factors can be measured through form submissions, ticket sales or dollars raised.
Take advantage of free analytical tools like Google Analytics, Facebook Ads Manager, and Twitter Analytics. If you use external tools such as an email marketing platform or social media scheduler, check that they have built-in reports so you can easily measure the effectiveness of your posts.
2. Determine your audience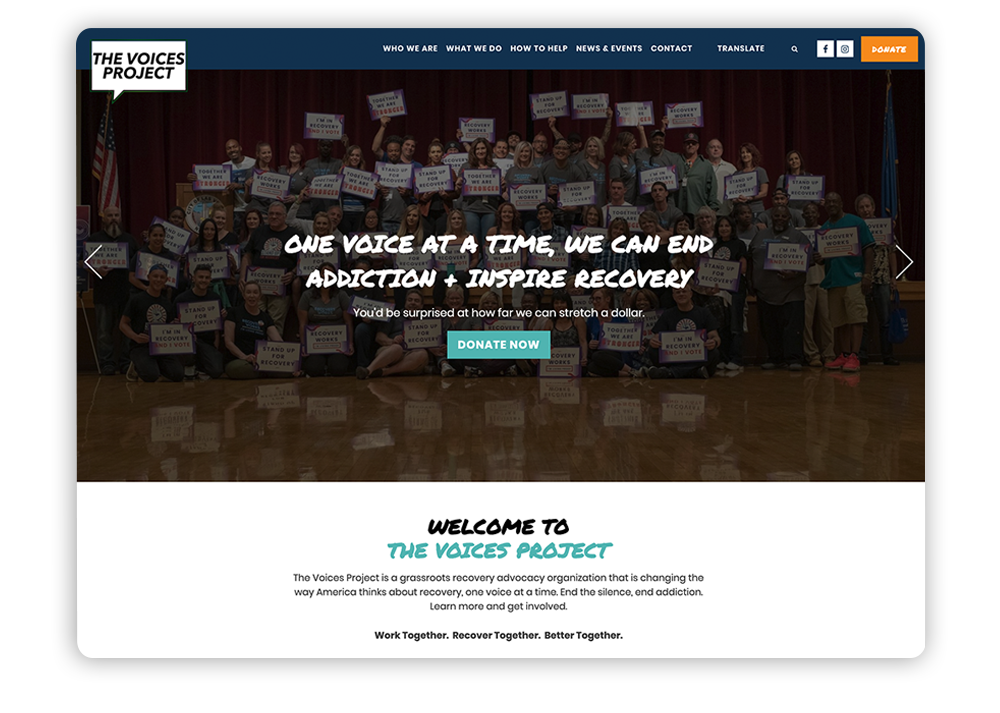 When it comes to marketing, to speak to everyone is to speak to no one. Writing for a particular audience is essential to making your messages resonate. In order to determine your audience, you'll need to ask important questions such as:
Who are you reaching out to?
Where do they spend their time on the internet?
What about your organization interests them?
The answers to these questions will determine your messaging and which digital marketing channels to use to reach them.
3. Establish your central message
With a distinct audience in mind, you'll be ready to establish your central message which is the most important theme you want to communicate. For most nonprofits, your central message is likely your mission statement. A mission statement is a formal summary of the aims and values of your organization.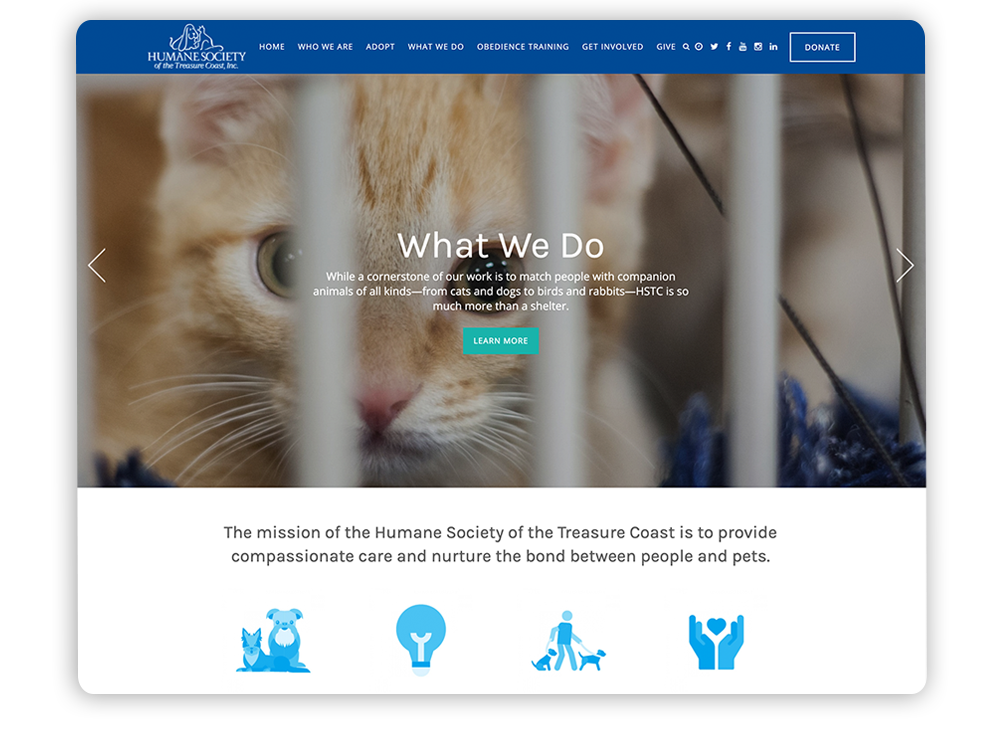 It is a nonprofit web design best practice to display your mission statement on your homepage and 'About' page. From there, you can craft your supporting messages around this central theme.
4. Decide on your digital marketing strategies
There are hundreds of digital marketing strategies you can use to support your nonprofit's mission. Rather than listing every possible route, we've outlined the most effective strategies for your organization to focus on. Popular digital marketing strategies for nonprofits include:
Content marketing: This strategy uses the power of good content to draw in readers to your site. By frequently posting high-quality content that is interesting and relevant to your audience, you can build a loyal readership online. Types of content include blogs, eBooks, online resources, FAQs, infographics and more.
PPC marketing: Pay-per-click advertising is a form of digital marketing where you pay for each click or impression. Common PPC platforms include Google Ads, Bing Ads, Facebook advertising and native advertising networks like Outbrain.
Social media marketing: This is more than just posting online. It includes all interactions with your audience including liking, following, commenting and sharing. The most popular social media platforms for nonprofits include Facebook, Instagram, Twitter, LinkedIn, Pinterest and Youtube. Only create accounts for profiles you can maintain. It's better to have a few active accounts than many inconsistent ones.
Email marketing: Regular e-newsletters are an effective way to send tailored messages to your audience. You can maximize the use of email marketing by segmenting your lists into specific categories so you can move them through the marketing funnel to become highly engaged supporters.
Viral marketing: This method relies on existing social networks to share posts that are trendy, funny or interesting enough to earn massive amounts of shares online. This can be a great way to drive a short-term boost in website traffic.
While this might sound like a lot of work from the get-go, the good news is that the right nonprofit CMS can help you organize and execute many of these strategies.
5. Review performance and reevaluate
The final step to your nonprofit's digital marketing plan is to review analytics and identify areas for improvement. This comes back to the KPIs you identified in your objectives. You'll want to measure their performance against your goals and make changes to your strategies based on your performance. You'll want to repeat this process until you've achieved your goals.
---

Nonprofit digital marketing tip: Strengthen your website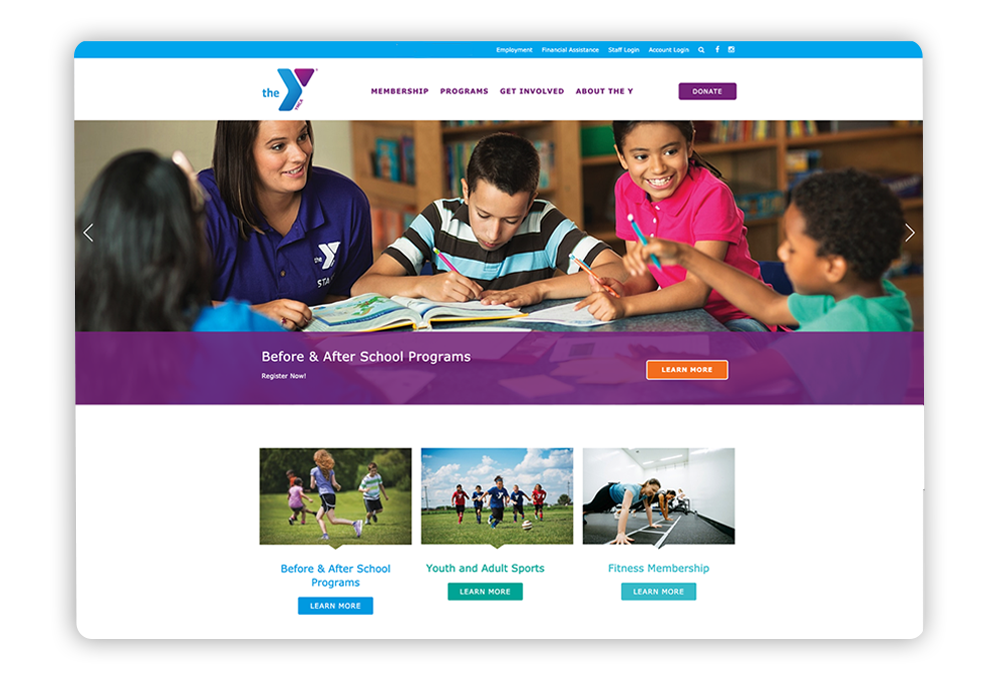 Search engine optimization (SEO) isn't new to the world of digital marketing: however, the algorithm for SEO is constantly changing. The only tried and true way to rank well on search engines is by providing keyword-rich content.
You can strengthen your website by adding important keywords to your web pages and updating your meta titles and descriptions. Your CMS should allow you to update your meta tags in the backend of your website. Make sure to include keywords in your meta tags and follow the character limits for search engines.
You can use your website to further improve your SEO rankings with your content marketing strategy. Nonprofits should aim to post on their blog at least once a month. Keep in mind that the average length of blog posts on the first page of Google is 1,900 words.
---

Nonprofit digital marketing tip: Take advantage of Google Ad Grants
Google Ad Grants is a program that gives eligible nonprofits $10,000 per month towards advertising on its platform. These grants help nonprofits raise awareness for their cause and drive website traffic by listing their organization at the top of relevant Google search results. To qualify, your organization must hold valid charity status, have a high-quality website and be located in a qualifying country. Click here to apply online.
---

Nonprofit digital marketing tip: Start conversations on social media
Engaging with your audience online is a great way to grow support for your cause in a natural way. You can start conversions on social media by asking questions and encouraging supporters to share their personal experiences. Another way to start a conversation is by commenting on followers' social media posts. By engaging with their content online, they'll be more likely to remember you and engage with your posts as well.
---

Nonprofit digital marketing tip: Try creating a video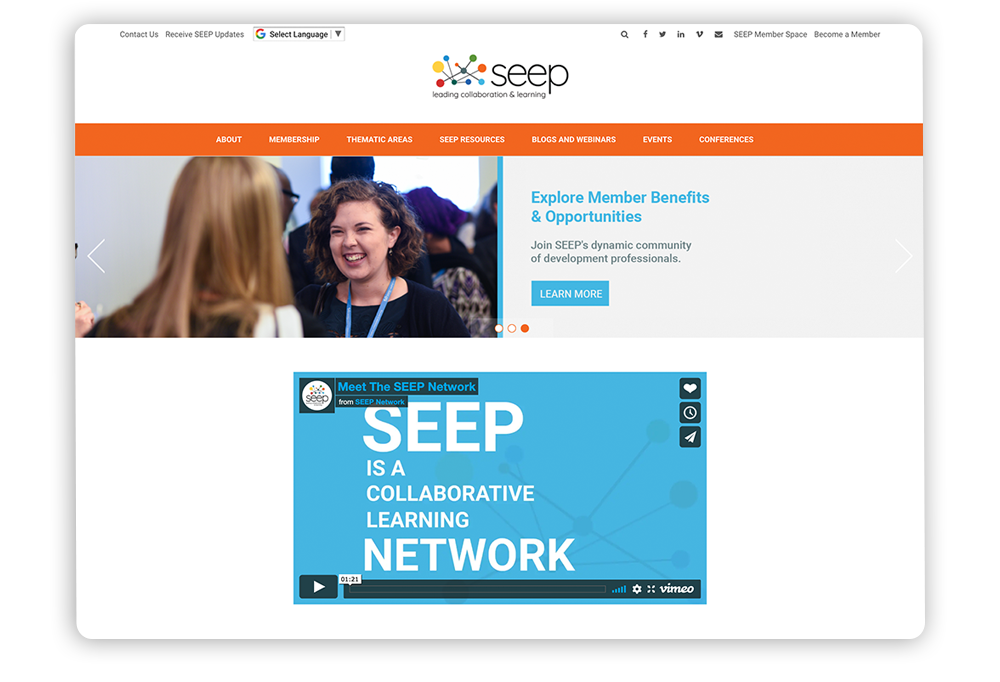 As discussed earlier, videos are an effective way to tell your nonprofit's story. If your organization doesn't have a videographer on hand, consider hiring one or recruiting one of your volunteers to film a video. Footage of your volunteers in action, beneficiaries receiving help, and staff in their workplace are all great to show.
Once you've created your video, you can leverage your social media platforms and website to share it. Your CMS should make it easy to embed a Youtube video on your web page with a drag-and-drop editor. Including social media follow buttons in your website's navigation menu will further encourage users to subscribe to your organization's Youtube channel.
---

Nonprofit digital marketing tip: Prioritize emotional connections
Even though it's online, digital marketing for your nonprofit relies on creating emotional bonds just as much as traditional marketing does. You can foster emotional connections by sharing progress updates, success stories, and donor spotlights to show how your constituents are helping to make a difference. This will require a blog module on your website to be able to quickly create and share new content.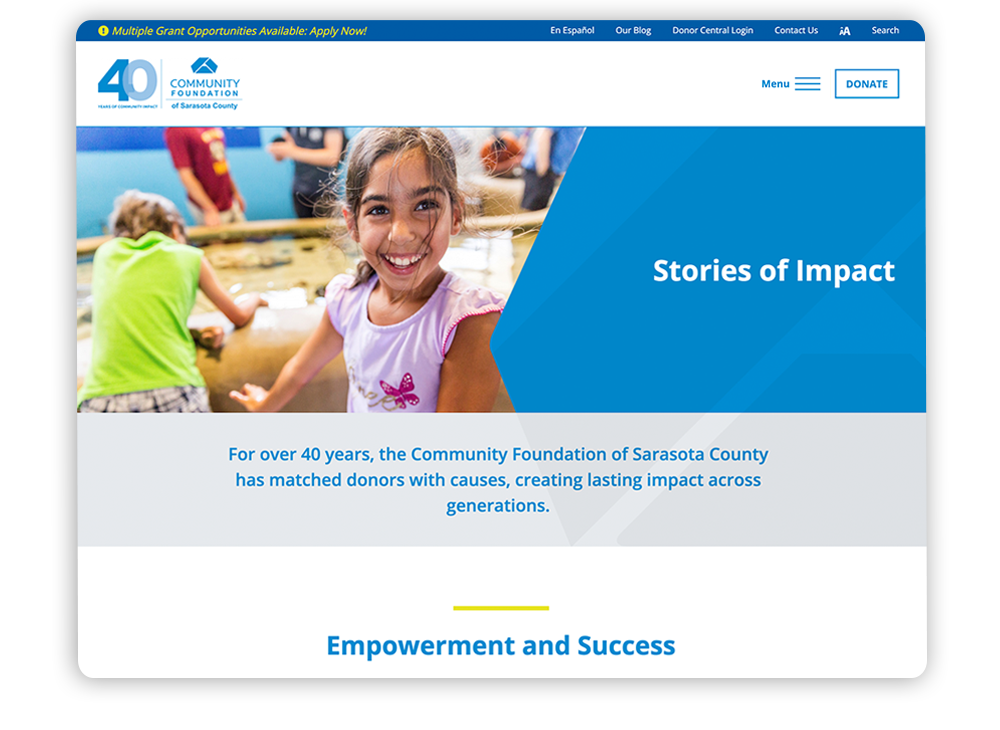 ---
The Gist
Marketing your nonprofit online is a challenging yet rewarding undertaking. Armed with the right knowledge and tools, digital marketing can be a manageable part of your nonprofit's daily operations. By choosing a nonprofit-specific CMS and leveraging other digital channels, you can create and execute an effective digital marketing plan to grow your online presence.