Hybrid Member Engagement: What You Need to Know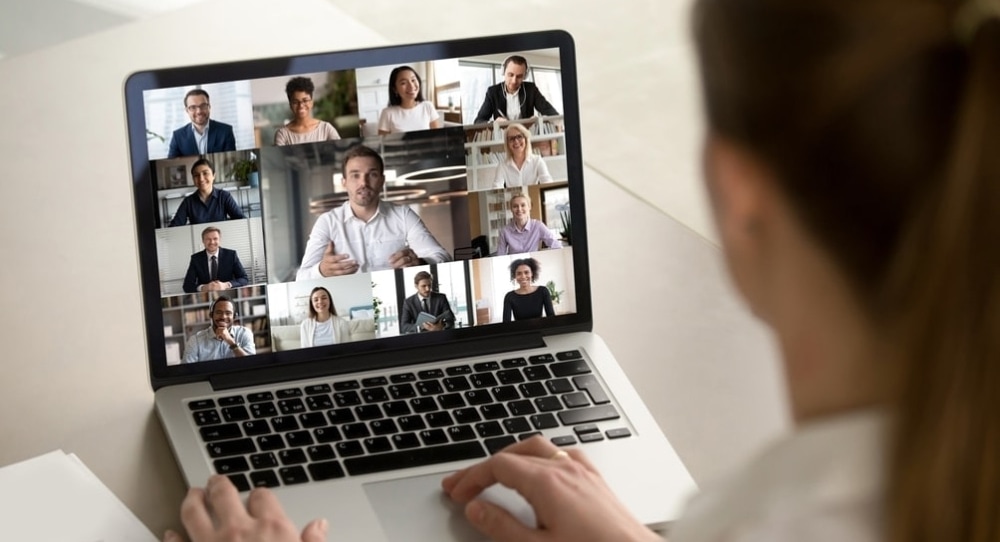 To continue operations as normally as they could in the past year, many association leaders turned to virtual member engagements with online events and meetings held over Zoom calls. As the pandemic continues changing and careful indoor gatherings are becoming more commonplace, it's time to determine what the future association landscape will look like.
It's commonly accepted now that associations and other member-based organizations will begin pivoting their operations to a more hybrid style, using both in-person and virtual engagements.
While you probably gained some tips and tricks on how to build relationships and host events online, it's worth taking the time to determine how you can pivot those strategies to incorporate both in-person and virtual elements.
This guide will walk through the basics of why hybrid engagements are sure to stick around and how you can continue to offer these opportunities to your association members. Ready to learn more? Let's dive in.
Why Hybrid Member Engagements Are Sticking Around
Even though meeting in person is generally possible now, association leaders and other organizations are hesitant to get rid of their virtual engagement tools and strategies—and for good reason too!
To better explain why hybrid member engagements will become the new norm, let's discuss the prime benefits that virtual offerings provide:
Increased accessibility. Because virtual events can all be experienced online, people from all over the world can attend, not just those limited to your general location or with the means and time to travel.
Reduced costs. With a virtual event, you don't have to worry about renting a venue or hiring onsite staff. You just need to invest in reliable virtual tools and then you can use them for any meeting or event you host!
Decreased carbon footprint. With online engagements, you can forgo the paper or any other physical resources that might go into an in-person meeting.
To summarize, virtual engagements can increase the number of people who engage with your association and open your opportunities to those who might not have heard about you otherwise. And, you don't have to spend too much money or resources to do so!

Whether your association puts on large conferences, hosts weekly meetings, or hosts other frequent nonprofit events for its members, the right tools and resources can help provide online options for virtual members to participate in. Plus, it doesn't require a huge cost past the initial investment. You might consider offering the virtual alternative at a lower price, adding another revenue source for your organization.
How To Create Hybrid Engagement Opportunities
A major challenge for hybrid and virtual engagements is ensuring that your digital attendees are just as engaged as they would be if they were in person. It's always a little difficult to connect with members when there is a physical screen in the way.

To help you create the best hybrid engagement opportunities for your association members, whether it's an e-learning course or an online campaign for Giving Tuesday, here are some of the top tips and strategies we recommend.
1. Optimize your association website
In just the first few weeks of quarantine, there was an 18% increase in internet data usage compared to the same period in 2019. If you're hoping to expand your virtual or hybrid engagements, it makes sense that more and more members (and prospects!) will be visiting your association website.
Taking some insight from Morweb, here are some quick tips that you can incorporate into your association website now:
Ensure it is optimized for mobile. Use this free Google tool for help.
Improve your page load speed. It's recommended that it be under 2 seconds.
Keep your website's branding consistent throughout different pages or microsites.
Regularly update your most popular landing pages, like your event calendar or list of upcoming educational courses.
To summarize, you need to ensure your website hosts valuable information, has updated hybrid engagement opportunities, and is intuitive enough for anyone to browse.
2. Create hybrid programming that your members want
If you want to optimize your hybrid member engagement strategy, you need to create opportunities and programming that your members are genuinely interested in. You might offer experiences like:
Continuing education courses
Conferences
Hybrid learning events
Webinars
Virtual tours
Volunteer opportunities
Many people join associations to meet other like-minded people in their industry and to advance in their fields. Consider experiences that offer one or both of these benefits.
Your best bet will be to look at the data stored in your association management database. According to Fonteva, the best membership management software will host robust member profiles and track important data points like engagement preferences and past popular event topics.
Or, you can go straight to the source and send your members a survey asking what type of hybrid programming they'd be interested in.
3. Invest in a dedicated event registration solution
As mentioned above, hosting successful hybrid and virtual engagements will depend on the tools and resources you invest in. This is where a dedicated event registration solution will come in handy.
Here is a checklist of the particular features you should look for in your association's event tool:
Multi-session/day event capabilities.
Scheduling options for speakers and venues for larger conferences.
Integrations with your other association software and CRM for centralized data.
Event promotion features with branded event microsites.
Quick and seamless online registration with customized forms.
An integrated and secure payment process.
Communication tools that can segment recipients and send targeted messaging.
Tech accelerator that enables you to quickly connect a third-party video conferencing system, like Zoom, GoToWebinar, or On24.
Your event solution should go beyond just providing registration forms and ticketing for members. Make sure it has the tools to centralize important data so that if you need to pivot an in-person event to virtual or hybrid, you can with ease.
4. Incorporate e-learning into your regular offerings
Your members likely joined your association because they're seeking opportunities for professional development and growth in their industry. That's why many associations offer continuing education courses. Take this opportunity to the hybrid or virtual spheres with a dedicated association learning management system (LMS).
Whether you are choosing an LMS for the first time or upgrading your current solution, make sure you have these essential features:
Customizable courses and modules.
Gamification and interactive learning experiences.
Social learning opportunities.

For more help developing e-learning opportunities for your members, it might be helpful to partner with a custom e-learning company that could streamline these courses to your membership website.
5. Provide a dedicated digital space for members to interact
To combat virtual attendees feeling left out or being not as engaged as in-person participants, it can be helpful to provide a dedicated digital space. This not only offers a go-to place for virtual members to ask questions or get more information, but they can also use it to meet other members and network.
Consider investing in a solution that offers an online member portal that is accessible from your association website. This online member portal should:
Provide access to a member directory so that users can get familiar with others in the association.
Allow members to self-edit their profiles. This way, your member data is more likely to stay updated and accurate. If someone moves or gets married, they can update their address or last name with ease.
Host an online message or discussion board. Members can quickly jump online and join a conversation with others whenever they want!
When members have a dedicated place to interact online, it adds another level of engagement for your virtual attendees so that they don't feel as out of touch during hybrid experiences.
6. Take time to improve member engagement strategy with data
The good thing about virtual engagements is that they naturally lead to a lot of valuable data that you can collect. Make sure you store all of your member engagements and information in your association management database so that you can continue to refer to it when making future decisions on improving the member experience.
Plus, keeping track of your data can even help you flag engagements that are doing poorly. You can do this by setting key performance indicators (KPIs).
KPIs are metrics that organizations set to measure progress towards specific goals. If you want to track hybrid membership engagement, you have to first define what that looks like to you. You'll need concrete, measurable metrics like:
Hybrid experience registrations.
Website page views.
Email open and click-through rates.
Social media interactions.
If a KPI reveals that a certain strategy is performing well, you'll know to continue that engagement. If it indicates engagement faltering, that's a clear sign that something needs to change.
The Gist
Hybrid member engagements are the future for associations and other membership-based organizations. Make sure you're ending 2021 strong with an established foundation so that you can grow your virtual and in-person member relationships and provide experiences that cater to both. Use our tips above and good luck!
---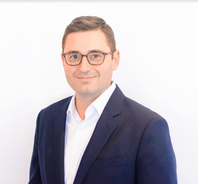 Author: With over two decades of experience marketing association technology, Fonteva CMO Jake Fabbri has developed a deep understanding of the unique needs of associations and the challenges technology can solve. Jake's marketing expertise has been honed by demonstrated excellence in the areas of lead generation, content marketing, marketing automation, and events.