1. Go to Content > Pages.
2. Look through your pages a choose one with a design that you like.
3. Click the 'Copy' icon of that page.

4. Select 'Copy Everything'.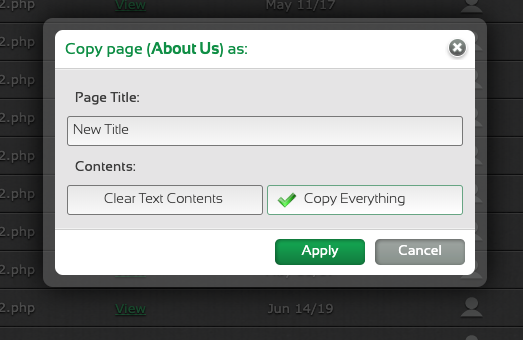 5. Click 'Apply'.
6. Go to your new page. Change the banner image and content.
7. Go back to Pages and publish your page.