How to Use Technology to Get Volunteers Involved in Your Org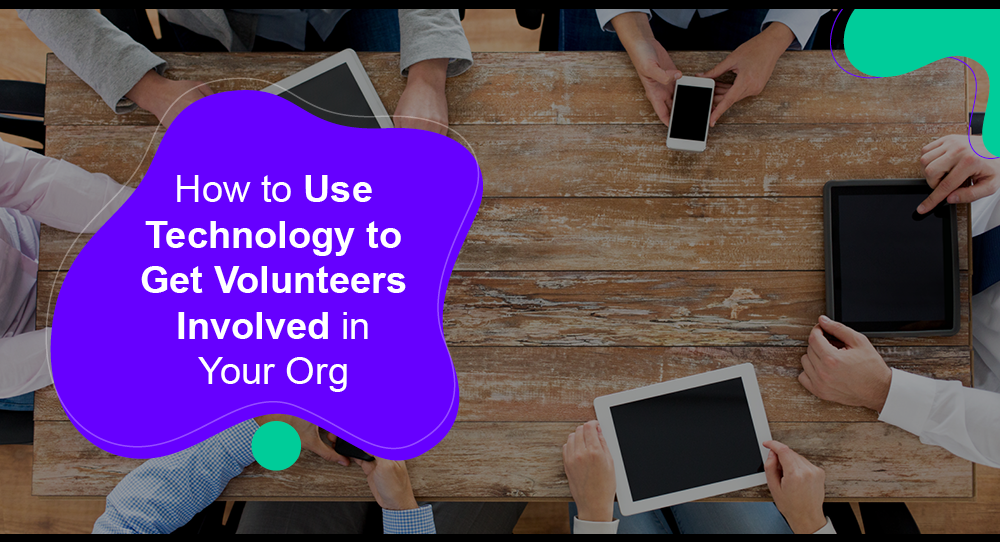 Technology is a big part of all people's lives, and it can offer organizations endless opportunities for creating engaging and meaningful connections with volunteers of all ages and backgrounds.
From recruitment to retention, technology can help organizations meet their goals for their volunteer programs. This article will explore the many ways you can harness existing technology through a digital transformation to engage volunteers and inspire them to get involved.
Ready to learn more about how to make the most of these powerful tech tools—a few of which you might already have in your back pocket? Let's get started.
---
1. Volunteer Management Software
There is nothing worse than scaring off some great volunteers with a confusing sign-up process and long email chains. Creating a great volunteer experience is essential to fostering long-term connections with your team of volunteers. The best way to offer that experience is to make it easy for volunteers to sign up for and access all the information they need to do their best work.
That's where volunteer management software comes in! A volunteer management software offers organizations a centralized solution to improve the entire volunteer lifecycle—from recruitment, screening, and scheduling to communicating, managing, and reporting.
Here are some great ways your volunteer management system can help get your volunteers more involved in your organization:
Create branded volunteer sign-up pages with detailed information about your programs and share it on your website and social media. Volunteers can review the shifts available and easily sign up directly for the ones that interest them the most.
Collect and store vital information about your volunteers. When a person signs up to volunteer with your organization, you can collect important data through custom forms like skills, qualifications, and interests. Then you can use that data to offer them opportunities that would interest them the most, encouraging them to volunteer more while providing them with the best possible experience.
Allow volunteers to choose and view their schedules at a glance. Many volunteer management solutions offer a dedicated mobile app that allows volunteers to choose and view their schedules quickly, communicate with a volunteer manager, and even sign up for more shifts. This is particularly beneficial because it makes volunteering with your organization easy and convenient.
With a top-of-the-line volunteer management system (or VMS), you can save your team time, effort, and resources while simultaneously offering volunteers a better experience. It's a win-win!
---
2. Optimized Nonprofit Website
Your nonprofit's website is where your supporters go to find information about your cause and how to get involved. This includes volunteers!
Missing and outdated information is a quick way to lose out on interested volunteers, which is why investing in an easy-to-use and well-maintained website is essential for attracting and retaining volunteers. If volunteer management software is the operational side of the coin, then your website is the marketing side.
Your website should inspire action by showing off your nonprofit's great work toward your cause as well as its overall impact on your community. The more data and stories online, the better to attract volunteers and supporters who want to help make a difference.
Your website is your greatest marketing and recruitment tool, so it's essential that you create an outstanding volunteerism page. Make sure to include information on the impact your volunteer team is making, as well as your existing opportunities for volunteers to sign up for.
Then, incorporate a clear and attention-grabbing sign-up button that links to your volunteer registration forms. This makes it easier for volunteers to get started right away.
---
3. Social Media Platforms
We all know that social media is a great way to market your organization. It offers you a unique opportunity to cast a wider net and attract new volunteers from different backgrounds.
Whenever you have upcoming programs or events, make sure to promote relevant volunteer opportunities on your social media channels. You can even ask your existing volunteers to share your messaging with their networks!
While social media is certainly an excellent tool for recruitment, it can also be a great platform to share impact stories about your existing volunteers.
For example, consider sharing a volunteer of the week post and tagging the individual on social media. This makes your volunteers feel appreciated while also encouraging and motivating others to do more.
Social media can also allow you to foster an engaged community of volunteers. By creating volunteer-specific community accounts and pages where you can post news and impact stories, you can encourage volunteers to interact with each other. The more informed and connected your volunteers feel to your cause and to their fellow volunteers, the more engaged they will be in the long term.
---
The Gist
It's time to evaluate how your organization is currently using technology to help recruit, manage, and engage your volunteers. If you're still relying on a few simple emails, spreadsheets, and phone trees, it might be good to start investing in a technology transformation.
We hope these tips will help you deliver exceptional volunteer experiences for years to come. Good luck!
---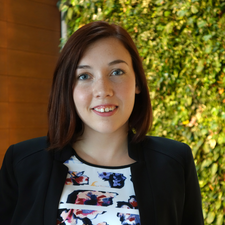 Author: Cassandra is a passionate content creator dedicated to fostering positive impact through thought leadership in both the Nonprofit sector and live events industry. You can find her work at www.initlive.com or on Linkedin and Twitter.