Hybrid Events: 8 Tips for Engaging Virtual & Live Audiences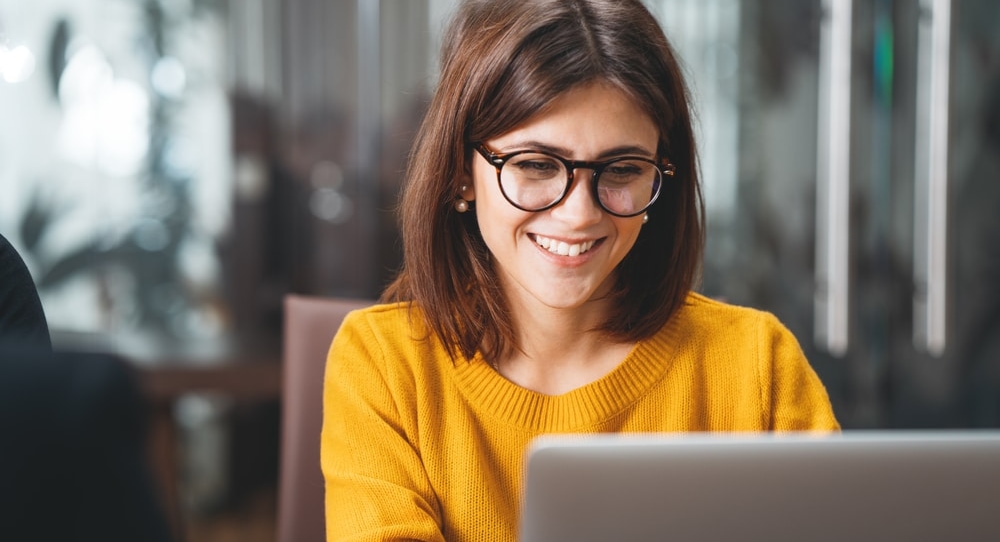 For as long as social distancing protocols remain in place, in-person events will face capacity restrictions. This means that large associations and other event-hosting organizations may need to consider holding hybrid events in the meantime so that all members can participate.
However, one of the greatest challenges of hybrid events is how to effectively engage virtual and in-person attendees so that both audiences feel connected to the event in almost the same way. In a situation when connection is not well thought-out, virtual audiences suffer most.
Therefore, let's consider how you can productively engage audiences on both sides, and deliver immersive event experiences for all attendees. To achieve that, we'll consider the following useful tips:
To help you get started, we'll walk you through each of the eight steps with examples.
---
1. Use High-Definition Video and Sound Coverage
With good lighting, Wi-fi speakers, and other enhanced sound technology, in-person attendees can feel the pulse of an 'electrifying' event atmosphere. In an immersive environment, they're glued to their seats and enjoy the event for as long as it lasts. But it can be challenging to translate this experience to a virtual event.
You need to plan differently for the virtual audiences so you can provide a similar experience for them, which can be achieved by covering and streaming the event using high-definition cameras and high-tech sound reception.
Use Smart 360-degrees Cameras
Use smart 360-degrees cameras that are capable of highlighting the speakers and capturing the audience at the same time. That will give virtual audiences better viewing access, which enhances their overall event experience.
Plan for Hybrid Breakout Sessions
For breakout sessions, use a similar approach as above so that both onsite and virtual attendees can experience breakouts groups together. You may choose to have a screen in each room that displays the faces of those joining online, and they can participate in groups like those onsite. This further boosts connection between the two audiences.
---
2. Use Interactive Communication Tools
Engage in-person and virtual audiences by providing communication features on your event platform. Participants on both sides can participate in Q&A sessions, which will be much easier if your event platform is optimized for mobile. Mobile event apps can be used for interaction through live chats, and opinion-gathering through live polls.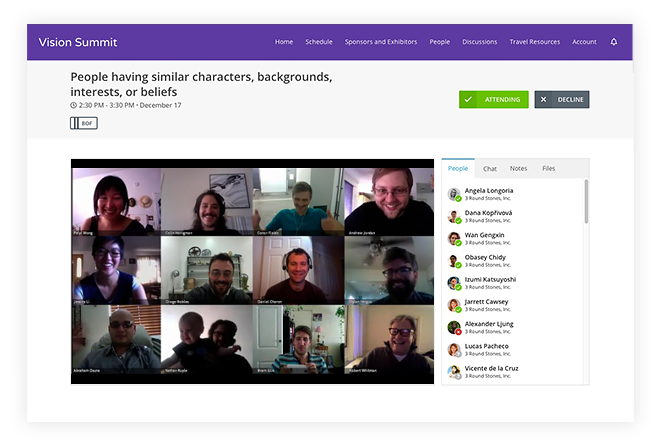 Create an Open Forum
Create a discussion forum on your virtual event platform or mobile app. This forum provides all participants the opportunity to ask questions and contribute to ongoing discussions in the forum. The open forum has a life of its own apart from the event agenda. It can be opened to attendees before the event date and run even after the event has ended.
---
3. Use an Event Moderator
Engage an event moderator to manage the conversations or Q&A while speakers are making presentations. The moderator can screen and pass the question directly to speakers using the mobile app, or answer directly if the speaker already addressed the question during the presentation.
The event moderator can also be responsible for making announcements via the mobile app to inform participants about breakout sessions and other event activities that require their attention. Having someone interact with them on the mobile app or online platform will keep them engaged.
---
4. Enable Personalized Agendas
To increase participation, attendees should be allowed to create their own personalized agendas so they can select the sessions that interest them. In-person attendees can participate in more activities than those joining online. However, everyone should be encouraged to participate in the keynote events.
Another agenda consideration is session duration. Sessions should be kept to a moderate length, since online audiences tend to stay engaged for shorter periods of time than in-person audiences. No presentation should last longer than two hours, and make sure to include breaks in-between sessions.
Consider Different Time Zones
When planning your event agenda, consider the different time zones of your association members. Then, organize major activities during times that are able to accommodate as many attendees as possible.
---
5. Include Fun Elements
Introduce some interactive, playful elements such as trivia, quizzes, and puzzles to keep attendees engaged. This is particularly important for virtual attendees and may require some creative thinking for their experience.
Incentivize Q&A for virtual audiences
You can raise the stakes and competition of fun activities by allocating prizes for the winners of each game. You can also incentivize the Q&A sessions, encouraging virtual attendees to participate fully.
---
6. Offer Content On Demand
It's possible that online attendees could miss out on some interesting in-person offerings. Therefore, create specific content just for them. Provide exclusive interviews with industry experts, thought leadership-based panel discussions, or other pre-recorded content. This means virtual attendees can have content to consume at their own convenience, even if they do miss out on some in-person components.
---
7. Provide Opportunities for Networking
In-person attendees can network during coffee breaks or at designated hours. For virtual attendees, plan virtual hangouts using features provided on the mobile event app. These can include group chats, 1:1 video meetings, group video meetings, virtual meetups, and happy hours.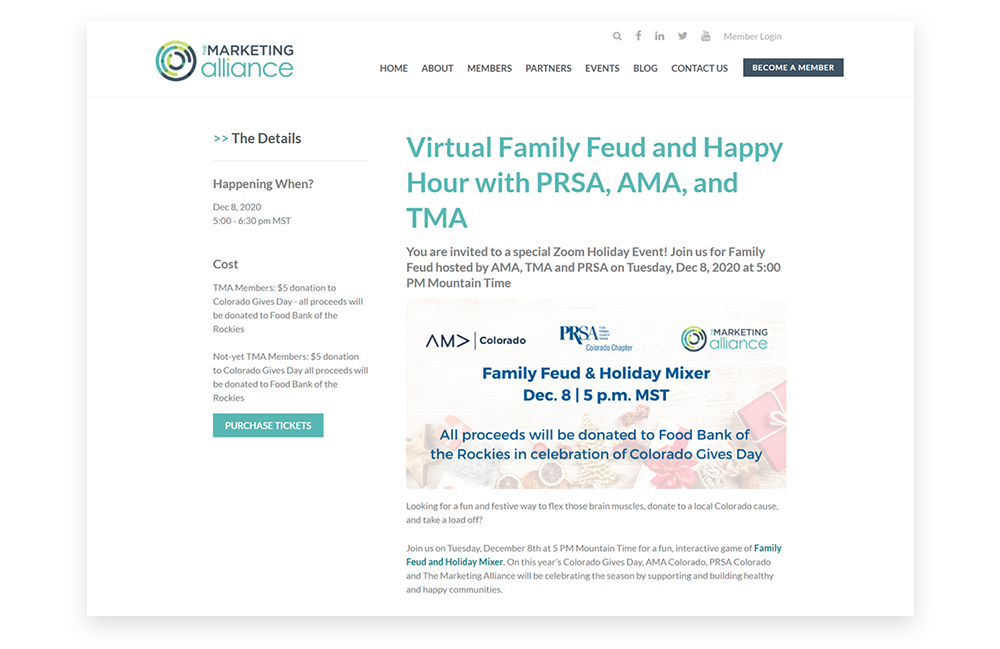 If resources allow, enable cross-networking between onsite and virtual attendees. Connect them via video calls. For association events, encourage onsite attendees to lead a virtual counterpart on a tour of the event venue, and to meet other colleagues who are also onsite. A virtual participant can also participate in a fireside chat via video conferencing using mobile event app.
---
8. Provide Virtual Attendees Access to Sponsors and Exhibitors
Sponsorship and exhibition should not be left for the onsite attendees alone. Virtual attendees should also have the opportunity to meet sponsors online to access what they have to offer. Create channels for sponsors and exhibitors such as virtual trade show booths or product showcase pages on the event platform.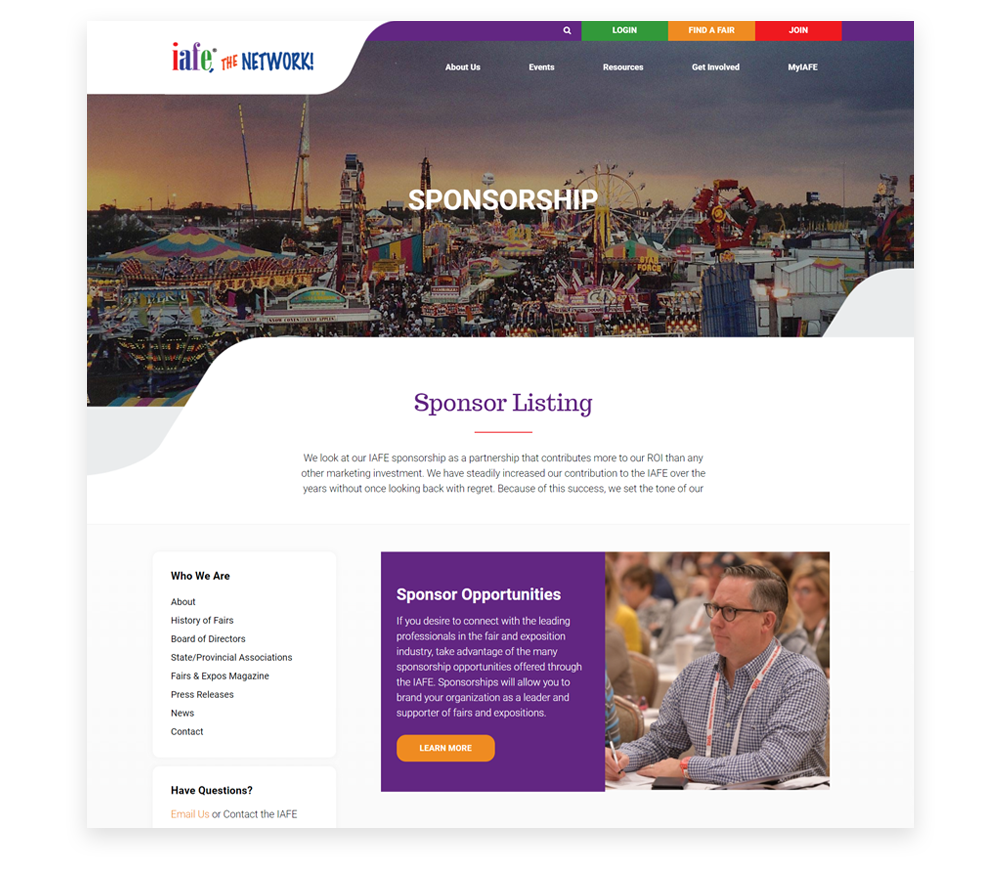 Virtual booths
Virtual booths are online meeting points between event partners and virtual attendees. The experience replicates what goes on onsite, and it allows vendors to present their products, services, and solutions to prospective clients within the online audience. Virtual booths also enhance engagement, for virtual participants, providing them with additional opportunities and activities on the platform, on top of viewing and listening to session content.
Product Showcase Page
Provide exhibitors and sponsors with a product showcase page to illustrate their products and services. These can either be available for sale or to encourage attendees to request additional information about the vendor offerings.
---
You don't have to implement all the suggestions given above for an engaging audience experience. You might try different approaches and gain feedback from your audiences to learn which strategy works best for them. You can also use event analytic features on the mobile event app to track how your strategy is working out and adjust accordingly.
---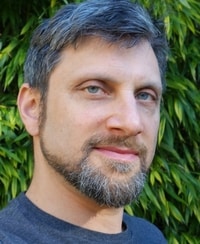 Guest Author: Jordan Schwartz
Jordan Schwartz is president and co-founder of Pathable, an event app and website platform for conferences and tradeshows. He left academic psychology for the lure of software building, and spent 10 years at Microsoft leading the development of consumer-facing software. Frustrated with the conferences he attended there, he left Microsoft in 2007 with the goal of delivering more value and better networking opportunities through a next-generation conference app. Jordan moonlights as a digital nomad, returning often to his hometown of Seattle to tend his bee hives.