Using Your Website as the Hub of a Giving Tuesday Campaign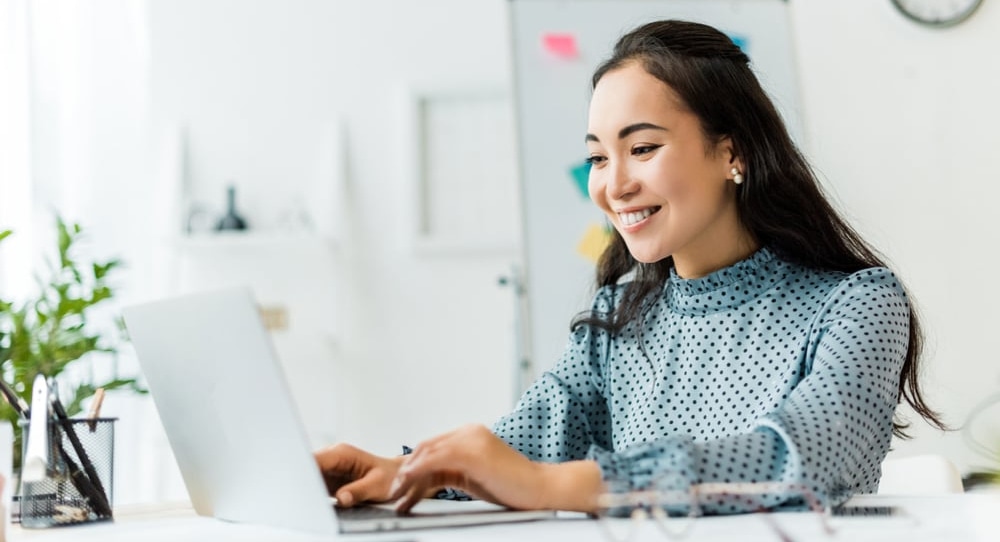 Taking place on December 1 this year, #GivingTuesday is a global generosity movement that unleashes the power of philanthropy within the nonprofit space. Last year, nonprofits raised an astounding $511 million thanks to this movement. This annual worldwide day of giving is always a major opportunity for nonprofits to generate revenue while spreading awareness for their valuable missions. This year is no exception—although, the circumstances are a bit different due to the global pandemic.
With Giving Tuesday inching closer, your organization needs to do everything it can to stand out from the crowd while adhering to social distancing guidelines. These requirements and your concern for your community's health mean your efforts should be based largely in the digital space. There's no better place to start than with the core of your digital strategy: your website.
Take every step possible to maximize your Giving Tuesday campaign's success by using your website as your digital hub. When supporters are invested in your cause, they'll head to your website, and your design can make or break their decision to donate. So be sure they're equipped to donate the second they're motivated to give.
Here at Morweb, we empower nonprofits to display their work and connect with supporters through beautiful web design. After working with a wide range of causes, we have a solid understanding of what makes nonprofits stand out online in order to drive fundraising results. Using this firsthand experience, we've compiled a list of ideas to optimize your website and maximize supporters' involvement in your Giving Tuesday campaign:
While selecting the right website builder is the first step in your journey, there are still several tips and tricks that we want to share to ensure your nonprofit's website is prepared for its Giving Tuesday campaign. But first, let's review the major benefits of this movement to ignite some motivation for pulling off a successful campaign.
Giving Tuesday 2020: Why It Matters
Originally created in 2012, Giving Tuesday has since grown into a global movement that inspires hundreds of millions of people to support charitable causes that resonate with them. It kicks off the year-end giving season, which is the time of year when nonprofits raise the most revenue — roughly 30% of their total annual giving to be exact.
Due to this day's immense impact on nonprofits, Giving Tuesday organizers created a special early version of the event in response to the pandemic's challenges back in May. Quick preparation and smart digital strategies empowered nonprofits to raise more than $503 million in online donations from over 145 countries on this day, known as Giving Tuesday Now.
As we continue facing a turbulent economy, the need for charitable support has not dissipated. In an era of global crisis and disconnection, our society needs a movement like Giving Tuesday to connect with one another and rebuild.
If your organization was able to mobilize its strategies in time for Giving Tuesday Now, your battle is halfway done. You can build upon those strategies. Then, create a website that illustrates your cause, drives generosity, and is stunning and impactful. Let's dive in.
---

Giving Tuesday Campaign Idea #1) Optimize your donation form.
Your organization's donation form is its primary platform for collecting online donations on Giving Tuesday (or any day of the year for that matter). In recent years, the online average gift amount has exceeded $143 on Giving Tuesday, and with overall giving predicted to surpass $605 million this year, your nonprofit shouldn't leave it up to chance.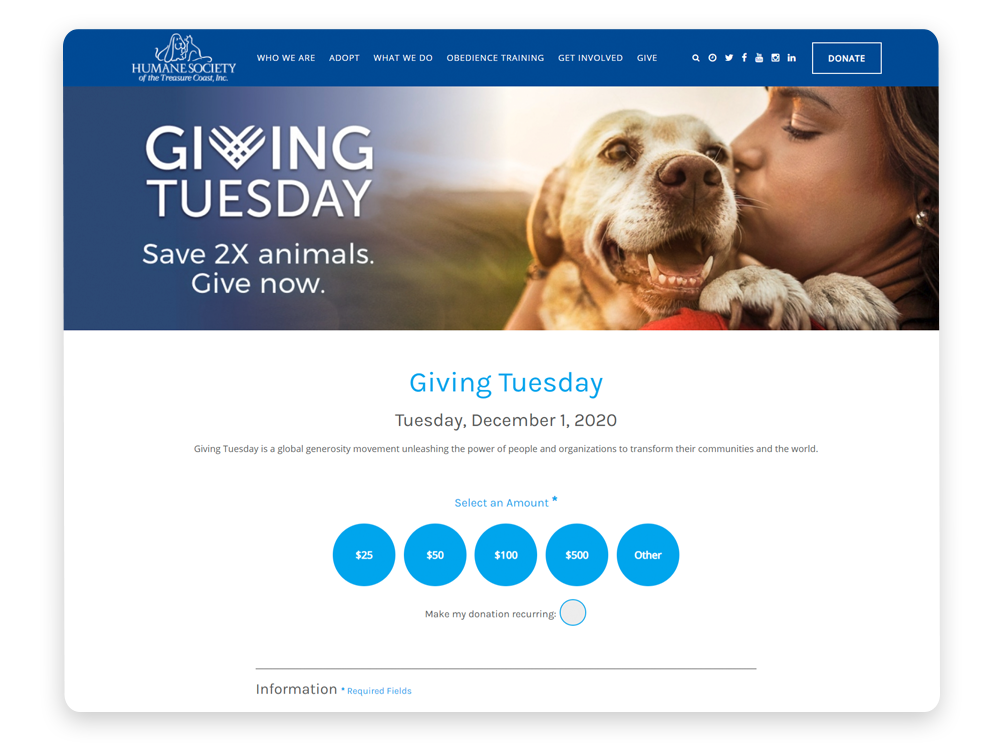 Given its immense importance, your team should optimize your donation form to drive donations during your Giving Tuesday campaign. Based on our firsthand experience, we recommend making the following updates to streamline the donation process:
Eliminate unnecessary fields. While extra information may be nice to have, it's not worth losing a donation over. Think of it this way: the more fields you include, the more opportunities donors have to exit the process. Many organizations ask for unnecessary data like middle name, country, and how the donor heard about the organization. Instead, stick to the essentials like name, contact information, and payment data.


Add suggested donation amounts. Take a look at your most popular donation amounts. Then, set suggested gifts that are marginally higher than those amounts to promote higher levels of giving. If a donor intends to donate $20 but the lowest suggested giving amount is $25, they're more likely to upgrade their gift. Not only is it easy to click a button, but donors also naturally use suggested amounts to reference how much others are giving (and therefore how much they should be giving).


Enable recurring giving. Monthly donations result in a consistent source of revenue for your nonprofit and allow donors to continue supporting your cause well beyond Giving Tuesday. As suggested in this guide to optimizing your donation page, encourage your donors to sign up for your recurring giving program with an easy-to-click box directly on your donation page.
Once you've optimized your donation form, drive traffic to it with clear calls-to-action (CTAs) across your site and other marketing channels. Feature a clear button on your homepage that urges visitors to give, and link back to your donation page across all your Giving Tuesday campaign materials.
With a comprehensive content management system like Morweb, your organization can customize a mobile-responsive donation form directly through your website. That way, you can effectively capture all essential information and drive visitors through the online donation experience without ever leaving your site.
---

Giving Tuesday Campaign Idea #2) Infuse your mission into your content.
What motivates donors to support your cause is a connection with your cause. Tap into this by accurately portraying your mission and delivering sufficient information regarding your work. The goal of this content should be to tap into visitors' emotions in order to inspire them to give.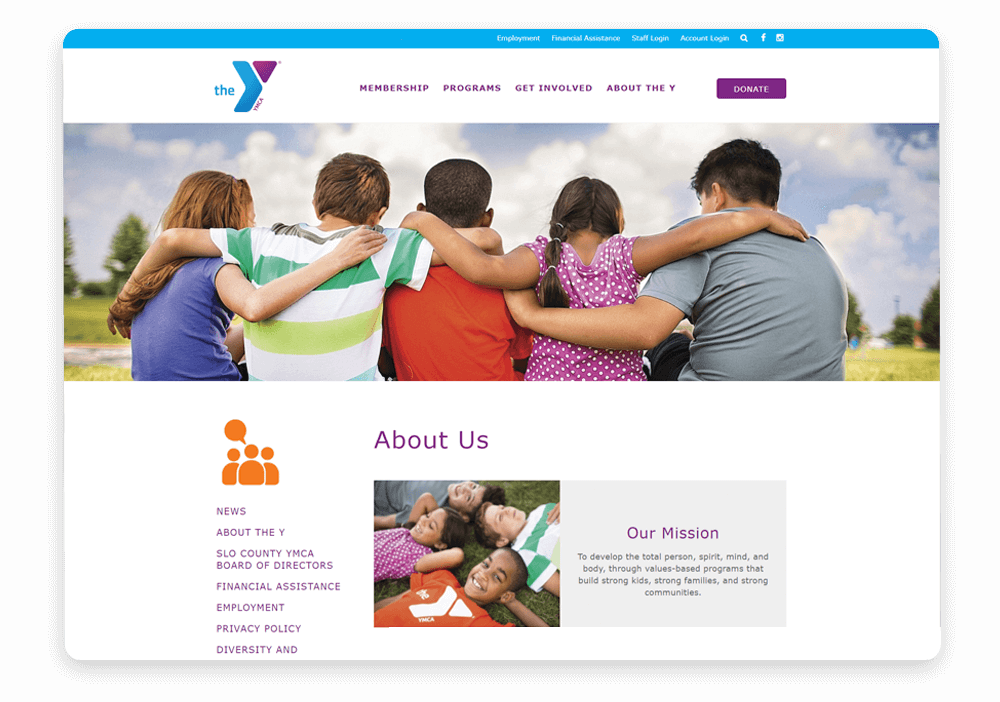 As we've previously discussed in our guide to building a membership website, an 'About Us' page with organizational information is a solid starting point for sharing your cause and forming an initial connection. But you need to take it a step further. Infuse your mission into all your website content with strategies such as:
Feature compelling imagery. Humans are visual learners. Instead of simply telling them about their potential impact on your cause, show them with powerful imagery. For the best results, feature original photos of those you serve as well as individuals (like volunteers and team members) hard at work in the field. For instance, a hunger-relief charity could feature pictures of visitors distributing food, while an animal shelter's website would feature their furry residents.


Share impact stories. As part of your Giving Tuesday campaign strategies, drive inspiration with powerful narratives from those on the frontlines of your mission. This could include volunteers, team members, and donors, or those being impacted by your work. Remember to feature a CTA at the end of your articles, so readers know exactly what you'd like their next step to be and can act on their generosity. Blogging tools like those from Morweb are essential for capitalizing on this opportunity.
Your website is a primary opportunity to showcase your work, so do it in a way that resonates with visitors. In turn, you'll effectively establish a brand that sticks out from organizations that seek to fulfill similar missions. By doing this, you'll not only inspire them to make a one-time donation to your Giving Tuesday campaign, but you can also form a deeper, lasting connection with readers.
---

Giving Tuesday Campaign Idea #3) Add a fundraising thermometer.
A fundraising thermometer is a tried-and-true method for getting donors invested in your Giving Tuesday campaign. Using your CMS, display a fundraising thermometer directly on your homepage. Donors will get a rush of excitement each time the thermometer ticks closer to its goal.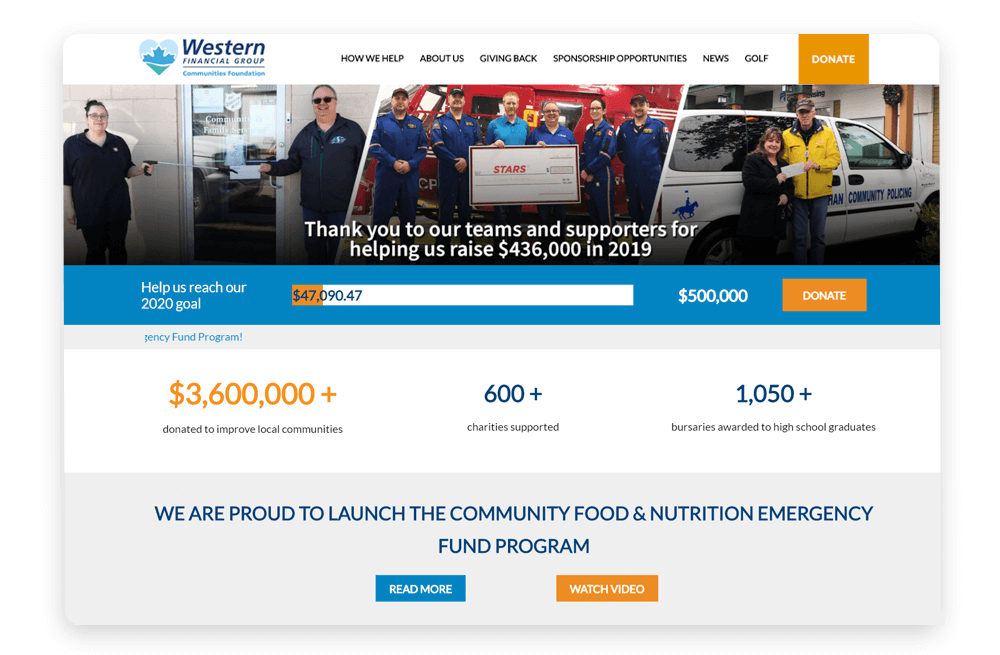 This also establishes a sense of transparency, because supporters will know exactly where your organization stands in relation to its objectives. In turn, donors will step up and donate more to reach your Giving Tuesday campaign goal, making this a straightforward way to supercharge your fundraising efforts.
Keep in mind that not all website platforms come with this functionality, though. Morweb offers fundraising thermometers as an add-on feature, while some open-source platforms might allow you to install it through a third-party plugin. If your website platform doesn't support fundraising thermometers, you may need assistance from a web developer to create a custom solution.
---

Giving Tuesday Campaign Idea #4) Make sure your website is usable on mobile devices.
According to Double the Donation's nonprofit statistics page, half of all nonprofit website traffic comes from mobile devices. Not to mention, 17% of online donation form views came from mobile devices on previous Giving Tuesdays. With the growing dependency on mobile devices, this percentage will continue to rise in future years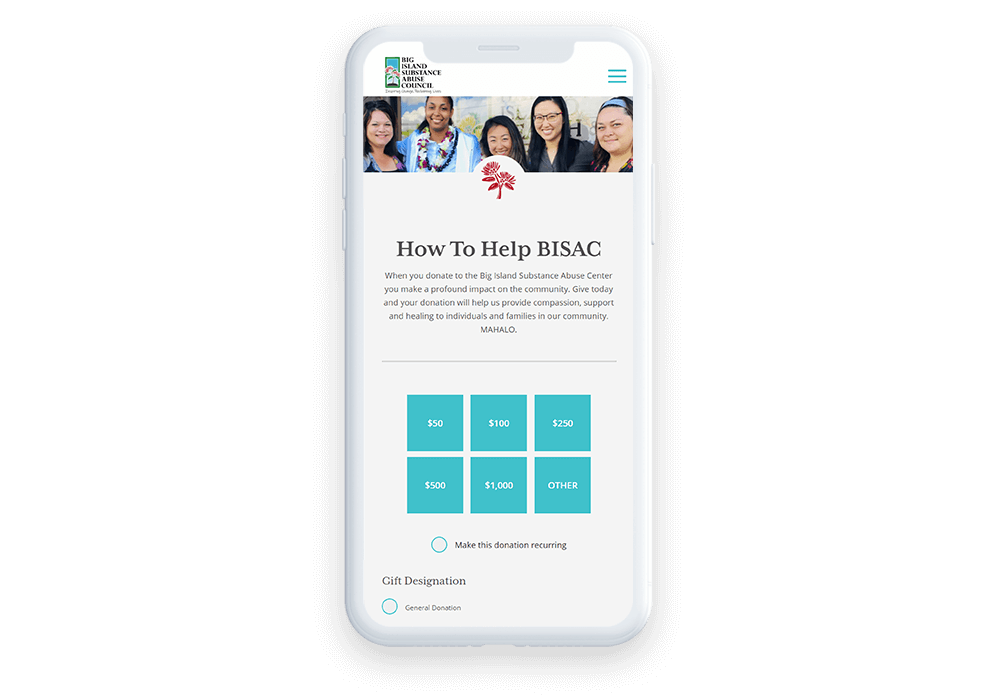 To start, design your nonprofit website with a CMS that offers automatic mobile responsiveness, meaning that each page will adjust to fit each user's screen size. While built-in mobile-responsiveness will streamline the development process, there are other steps you'll want to take to make our website fully mobile-optimized, such as:
Avoid pop-ups. Unwanted pop-ups can be incredibly frustrating for mobile users if they can't locate the close button due to it being off-screen. It's best to avoid pop-ups altogether, but if you do include them, check that they resize for smaller devices.


Improve page speed. Nothing deters users quite like a slow website, especially on mobile devices. In fact, a study conducted by Think with Google found that as page load time increases from one second to 10 seconds, the probability of a mobile site visitor leaving increases by 123%. Quicken page load time by condensing image sizes, minifying excessive coding, and limiting redirects.
With an incredible 504% increase in mobile media consumption since 2011, mobile optimization is not something that your nonprofit should skip out on. Without a mobile-friendly website, you risk higher bounce rates (the rate at which users leave your website after viewing only one page), so take any chance you get to improve the mobile experience.
In turn, visitors will be much more likely to continue exploring your site and follow through with donating to your Giving Tuesday campaign—no matter what device they're using.
---

Giving Tuesday Campaign Idea #5) Adhere to search engine optimization best practices.
"Search engine optimization" (SEO) is one of those buzzwords that you've likely heard but aren't all too familiar with. To give you a better understanding of this concept, SEO refers to the practice of strategically improving your website to increase its visibility in popular search engines like Google, Yahoo, and Bing.
Your Giving Tuesday campaign success depends on your interaction with your community and being discoverable online means you're much more likely to get in front of prospects. Some website platforms (like Morweb) make SEO easy for nonprofits to execute, but it never hurts to go the extra mile. Adhere to best practices such as:
Customize your meta descriptions and meta titles. Search engines display this information in search results to tell users what your page is about. A meta title is displayed as the headline of your page, while a meta description is listed as a brief summary of the page's content. A well-written meta title and description can persuade the right audience to click through to your content, so customize this information for each page on your website.


Add alternative text to images. Alternative text, or alt-text for short, is a phrase or sentence that describes an image's appearance or purpose on a web page. It tells search engines what type of content is on the page, so it can deliver your content to the right audiences. Plus, your web page will display this text if the image is unable to load. Not to mention, it's essential for visitors who are using screen reader technology, which is a concept that we'll discuss in the next section.
SEO plays a considerable role in a well-rounded digital marketing strategy. It connects you with web visitors who are most likely to connect with your cause. Best of all, it's low-cost and can be achieved at the expense of staff time, which can be minimized with SEO tools.
Good SEO has several moving parts, and while great for any time of year, implementing these best practices during Giving Tuesday will help boost campaign visibility and connect you with users who are searching for causes like yours.
As the final and arguably most important step in your SEO strategy for Giving Tuesday, sign up to join the movement in order to be listed on Giving Tuesday's website, receive a link back to your website, and connect with more prospects.
---

Giving Tuesday Campaign Idea #6) Ensure your website is accessible.
Like any fundraising professional, you want as many people to be able to give to your Giving Tuesday campaign as possible. Ensure visitors with visual, hearing, and other impairments are able to interact with your website. By adhering to other web design best practices (such as adding alt-text to images and adding descriptive page titles), you're already well on your way to better accessibility.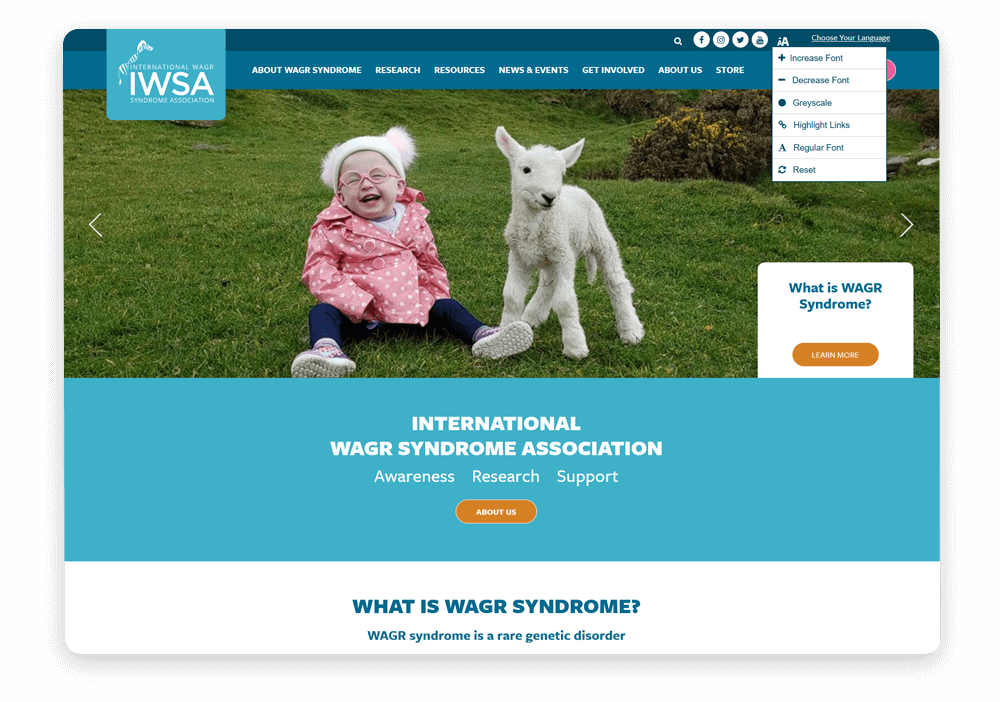 While there are a few different sets of compliance guidelines, most organizations adhere to Web Content Accessibility Guidelines (WCAG) 2.1. According to these guidelines, a couple of steps your organization should follow include:
Use high-contrast colors and legible fonts. Text and images should have a contrast ratio of at least 4.5:1. For reference, black text on a white background has the highest contrast ratio of 21:1. Then, go with fonts that have clear lettering and enough text spacing. Sans-serif fonts are best for web content.


Add alt-text. Alternative text is used to describe visuals on the site for people navigating by screen reader technology. Most website builders make it easy to add alt-text for your images simply by clicking on the graphic and writing a small description in the alt-text field.


Offer media alternatives. With any multimedia content, you should provide alternatives for those who are hard of hearing or have poor vision. Videos can't use alt-text like images, so you'll need to provide other methods to explain the content. For instance, provide a written transcript of the video or add closed captioning to the video itself.
There are many other steps you can take, and these guidelines continue to evolve. For an in-depth look at what you can do to adhere to the current guidelines, check out our guide to web accessibility for nonprofits. While many guidelines require assistance from a professional developer, a website builder with an accessibility widget will simplify this process. Morweb comes equipped with an accessibility widget that allows users to modify the text size, change the font type to non-serif, and adjust the website to greyscale for better viewing.
---

Giving Tuesday Campaign Idea #7) Drive traffic to your campaign through social media.
Social media has had an undeniable impact on the nonprofit fundraising space, particularly for Giving Tuesday. Earlier this year, Giving Tuesday Now generated over 3 billion social impressions. With more prospects on these platforms than ever before, it's essential that you establish your social media presence.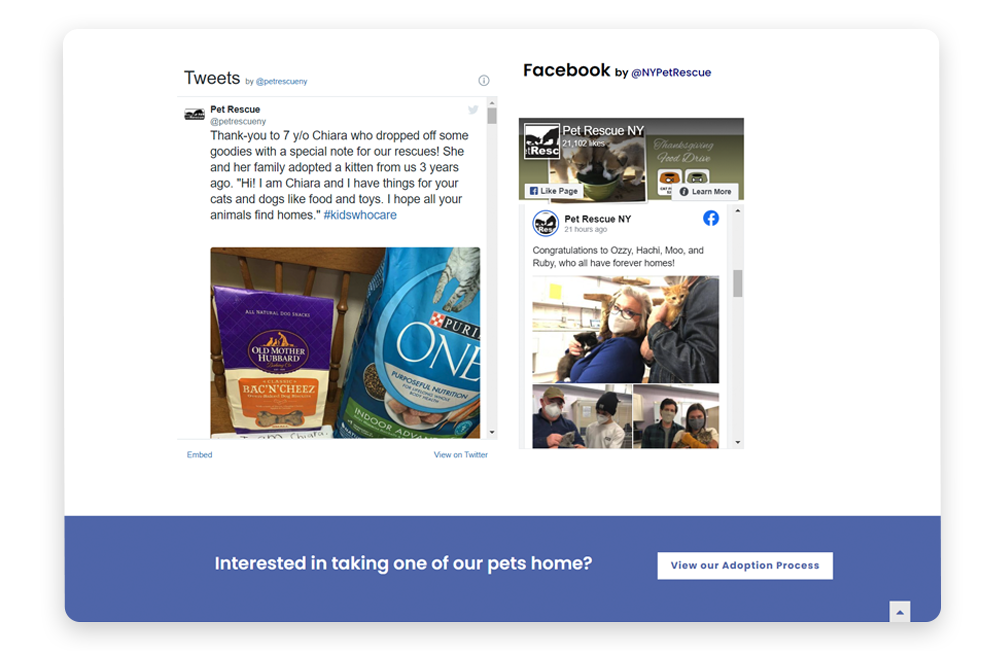 Standard social media best practices still apply to Giving Tuesday, such as sharing impactful stories and interacting directly with supporters in the comment section. But there are additional strategies unique to Giving Tuesday that you'll want to incorporate:
Brand your cover images for Giving Tuesday. Regularly updating your cover photos alerts followers for specific campaigns like Giving Tuesday. If you're running low on time, take advantage of Giving Tuesday's customizable cover image templates and other social media graphics.


Use the #GivingTuesday hashtag. Using this tag allows you to connect with social media users who are looking for an outlet to express their generosity. Every cause has its own social media niche, so go a step further by researching other hashtags that are related to your cause. One example would be #ChildhoodCancer paired with other related tags like #FindACure and #GoGold.
These are just a couple of routes you can take. Check out social media tips directly from the Giving Tuesday team to advance your strategies further.
Best of all, you can intertwine your marketing efforts and drive traffic to your website from social media and vice versa. Start by linking back to your donation form across your social media posts with clear instructions on how to donate.
Then, add links to your social media within the header and footer of your site so that visitors can easily follow your accounts. Morweb even offers the ability to embed social media feeds directly to your website, which will update in real-time and keep donors fully invested without ever leaving your site.
---
The Gist
With predictions of record-breaking generosity, Giving Tuesday 2020 is ramping up to be one of the most impactful giving days ever. When fully optimized, your website can successfully serve as the hub of your Giving Tuesday campaign, so stick to the best practices we've covered in this article to enhance your efforts.
These seven key strategies will serve as the foundation for your web development plans, starting with a well-designed donation page and highly-relevant content that resonates with visitors. Watch as your website brings in more donors and supporters this Giving Tuesday.
Remember, a CMS like Morweb will streamline the development process. Be sure to take sufficient time to select a website builder that offers complete customizability in addition to vital fundraising tools, like a mobile-responsive donation page and fundraising thermometer. In turn, you can focus on producing exceptional content and inspiring prospects to donate to your Giving Tuesday campaign.
If you're looking to enhance your Giving Tuesday strategies or simply dabble further in web design, check out these helpful resources: