Your Association's Website: 4 Tips for Engaging Members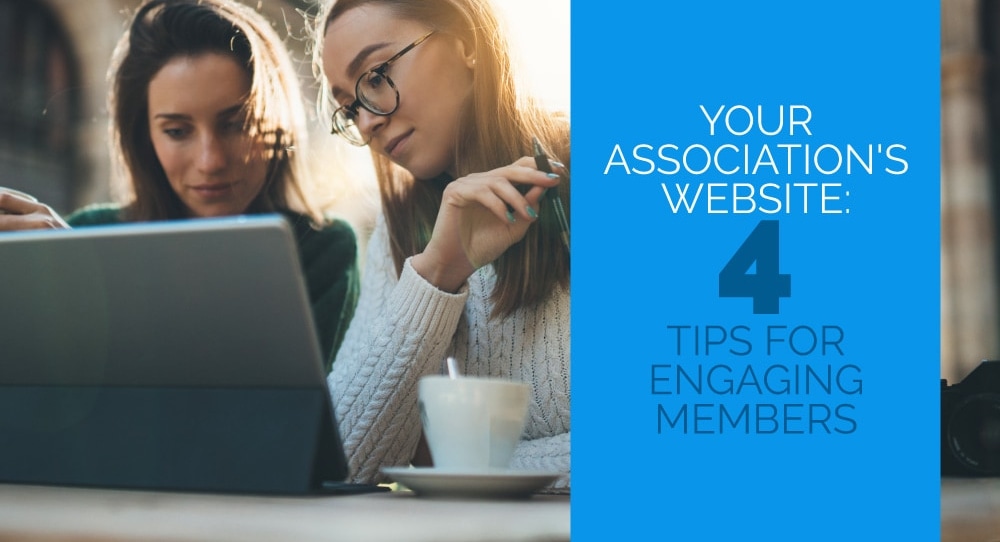 Your website is one of your association's core tools for attracting and engaging members. It serves as the face of your association and allows your members to access online benefits. Make sure your association starts out each member engagement on the right foot by building a membership website that is user-friendly for both your members and your staff.
While almost every organization today is expected to have a modern, dynamic website, you don't need to be an expert in web design to create a high-quality association website. Modern association's rely on an intuitive tech stack consisting of their payment and membership software to build out their tools. As you build your website, consider how it will integrate with your membership software to create a seamless experience for your members and allow your staff to keep everything centralized.
Whether your association is building a new website or upgrading your current one, you can leverage these four website tips to improve your engagement rate:
These four strategies focus on creating a convenient experience for members that emphasizes the benefits of signing up for your association. After all, your members joined for a reason, so ensure that your website facilitates easy access to the benefits that come with membership. Let's get started.
---
1. Choose the right membership website builder.
Your association's website's overall design and functionality depends on your website builder. Different website builders offer different tools, as well as different processes to implement certain features, which may be easier with one web builder than another. With online guides and resources, it's easy to find and evaluate dozens of website builders created for associations. However, the variety means your association will need to evaluate each option and pick a builder that focuses on your website's key needs.
Here are a few features to look for when comparing top website builders:
Integration with your association management system. Your website and member management software will need to share quite a bit of information, and an integratable website builder means less data re-entry and a seamless flow of information for both your users and your staff.
Intranet portal. Make sure your association has both the flexibility and the security to create password protected pages for your members. Then, you can provide member-exclusive content such as access to organization forums and directory information.
Membership directory. Most people join associations for one of two reasons: one, access to the association's content and benefits and, two, access to the association's membership network. Allowing members access to your membership directory not only provides easy access to one of your association's most valuable assets, but it also encourages members to build connections within your association's community.
Integrated payments. The right software will also allow your association to collect membership dues each month with ease. Find a solution that allows you to integrate your payment form into your website, creating a seamless experience for new members. Additionally, make sure your payment software saves key information, allowing your members to make other purchases on your website without re-entering their information.
In addition, evaluate each website builder based on its overall ease of use and customizability. Many web builders come with multiple themes, giving your association a useful starting point, especially if your team doesn't have a web design expert. Once you have your template selected, you can customize it with your organization's brand information. Some website builders even take a committed, holistic approach to website development and can become a long-term partner for your association.
---
2. Offer multiple membership levels.
The very first thing Double the Donation's guide to running a successful membership program recommends is establishing your membership program's structure. Creating a more complex program with multiple levels of membership allows members to control their level of engagement and opt-in to the benefits they want most.
What levels of membership does your association intend to offer and why? How do you plan to present and market these levels of membership? Your answers to these questions will help inform how you'll display your membership levels on your website. In addition, make sure to consider the following when implementing each of your membership levels:
Meaningful benefits. Supporters paying for higher levels of membership need to feel their increased fees are worth the increased number of benefits. Make it clear from the get-go what members will receive at higher levels and follow through on those promises. Consider what your members would likely want and play to those strengths as well, whether they are free tickets to events, access to more online courses, or additional recognition overall.
Software support. Ensure your payment processor is equipped to handle multiple custom payment schedules to accommodate all of your members. Regpack's guide to recurring billing software also recommends deciding ahead of time whether or not to let supporters change their membership and billing plan themselves or require contacting your team to do so.
Member recognition. Outside of tangible and monetary benefits, some associations like to further distinguish members at higher levels. This may include recognition at events or spotlights in your newsletter and social media posts. If your association does decide to publicly recognize members, make sure to ask their permission first as while some members might love the limelight, others might feel uncomfortable with the attention.
If members decide to switch membership levels, consider including a survey to ask them why, so you can understand why members choose to increase or decrease their membership plan.
---
3. Create evergreen content.
Your association's website serves many functions, including housing content that both new and currently existing members can enjoy. As the name implies, evergreen content is content such as webinars, articles, talks, and more that is applicable and engaging for all members of your association, regardless of whether they've been with your association for years or just a few days.
Evergreen content comes in many forms, and it's likely your association is already producing content that can be recorded and uploaded to your website to fill out your content library. A few pieces of common evergreen content include:
Presentations. Speakers can host live streamed or in-person talks that are informative and allow the members present to ask questions. Many of these presentations can be recorded (with the speakers' agreement and understanding) and uploaded for future members to watch and learn from.
Online courses. Creating a library of instructional and informational learning materials helps all members quickly locate the resources they need to refresh their knowledge, even if they didn't attend the course initially. Remember, you can also hold new online courses that require registrations while building out a library. Consider placing a delay on when new content gets uploaded so current participants don't feel cheated. Ensure the uploading process is also communicated ahead of time in your course registration materials.
Blog posts. Your blog can contain almost any content you have to share with your members, whether it's developments at your association or reports on your field. Regular, informative content gives members a reason to keep coming back to your website and provides new members with an archive of existing content to read through.
Consider how you'll make your evergreen content available to your members. Some content, like blog posts, might make sense to keep available to the general public, while it might be beneficial to make other content exclusively available for members. You can use your membership software to also determine which members can access content, which can be useful if you have content you'd like to save for higher level members.
---
4. Use consistent branding.
Your association's website establishes the core elements of your values and brand identity. Building a cohesive brand identity will create a more consistent and engaging experience for your members. Doing so ensures they will always know that they are interacting with your association and what your association's purpose is.
Your association's website design can convey your brand by using a consistent color scheme, logo, and visuals. Consider also branding external forms and microsites to match your core website. These elements should also be branded to your association to reassure your members that they are still interacting with your organization, even if they are linked away from your main website.
Effective branding also determines how your association presents itself across all external communication. This means ensuring your marketing materials should align not just with your brand's colors but also with your association's overall values. This also extends to the speakers and presenters your association asks to host workshops, the philanthropic causes your association supporters, and the communication guidelines your association follows when speaking with members one-on-one.
Create branding guidelines for your association's staff to follow to help ensure every piece of communication aligns with your overall values and brand identity. Your website's design is a starting point to figure out how your association will position itself to supporters and encourage them to interact with the organization.
---
Most of your members will first look to your website when they want to engage with your association's various opportunities. Make sure the content they find there encourages further interaction by investing in the right association website builder and a compelling design. Then, ensure the available content gives supporters at all membership levels something of value that they can engage with and enjoy.
---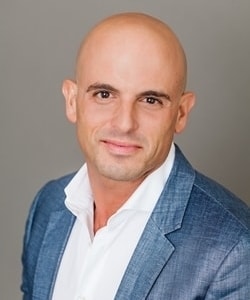 Author: Asaf Darash, Founder and CEO of Regpack, has extensive experience as an entrepreneur and investor. Asaf has built 3 successful companies to date, all with an exit plan or that have stayed in profitability and are still functional. Asaf specializes in product development for the web, team building and in bringing a company from concept to an actualized unit that is profitable.