How to Create a Blog Post
1. Log in to the backend of your Morweb website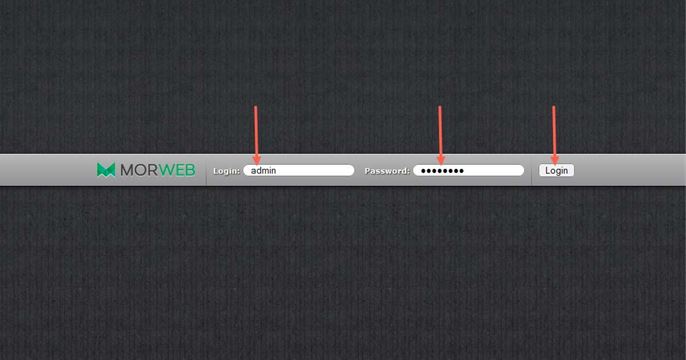 2. Go to Content > Blogs

3. Click 'Create Post'

4. A pop-up editor will appear. Enter the title of your post and add your content to the body.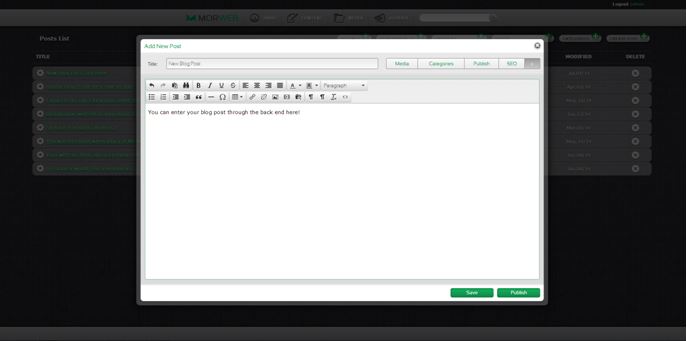 5. Format your content using Morweb's text editor

Text Editor (from left to right):
Undo
Paste as plain text
Find and replace
Bold
Italic
Underline
Strikethrough
Left align
Center align
Right align
Fit to page
Text color
Highlight text
Spellcheck
Paragraph tags (headings)

Bullet points
Numbers
Indent
Blockquote
Line break
Table
Anchor text
Hyperlink
Remove a link
Image
Video
Source code "<>"
Font sizes
6. Select the 'Media' tab in the top right corner of the blog editor
7. Select or upload a Thumbnail image and a Header image (they can be the same).
Note: It is recommended that your header image be at least 1000px wide but no larger than 2000px wide.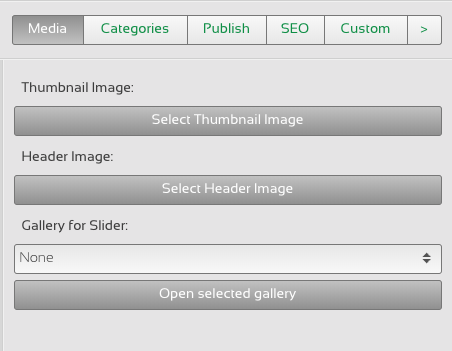 8. Select your categories and/or tags for your blog post ex) News, Events, Fundraising etc.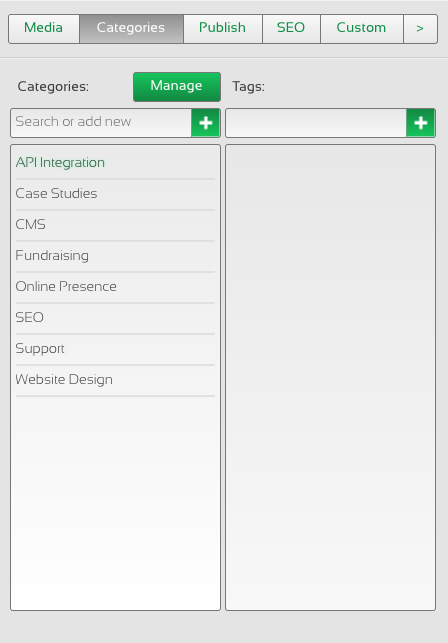 a) To add a new category select 'Manage'
b)
Select 'New Category' and drag it to your other categories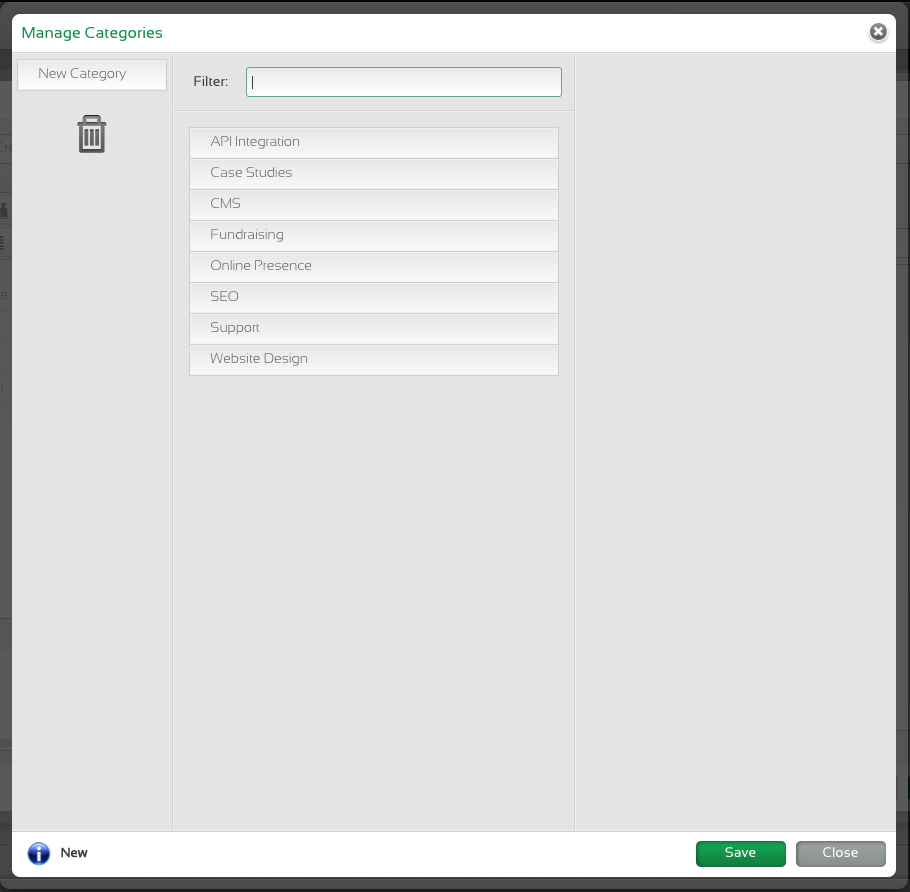 c) Give it a title and fill out other fields if you like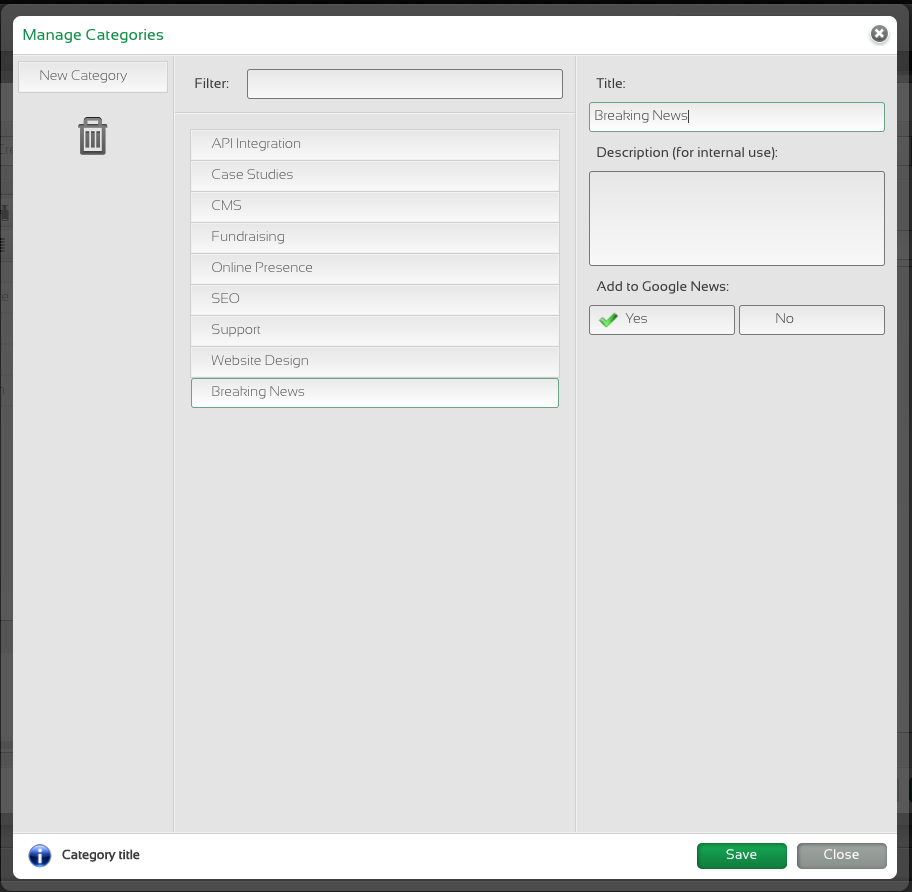 d) Select 'Save'
9. Select the 'Publish' tab. You can choose to publish your post Immediately or Schedule it for a later or previous date.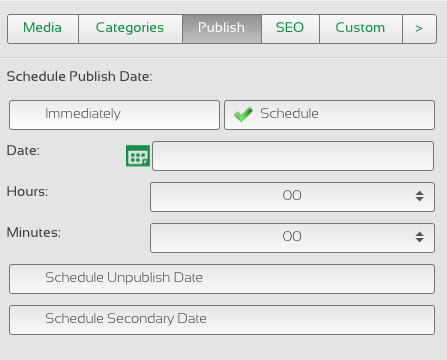 10. Fill out fields for SEO.
You can create a custom URL, customize your meta title and description.
Meta keywords are largely irrelevant in 2019 so don't worry about filling that out.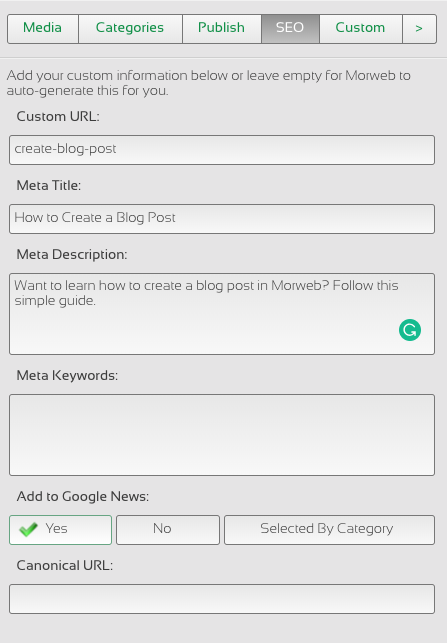 11. Fill out any custom fields such as author name and photo. You can request custom fields by contacting the Morweb team at support@morweb.org.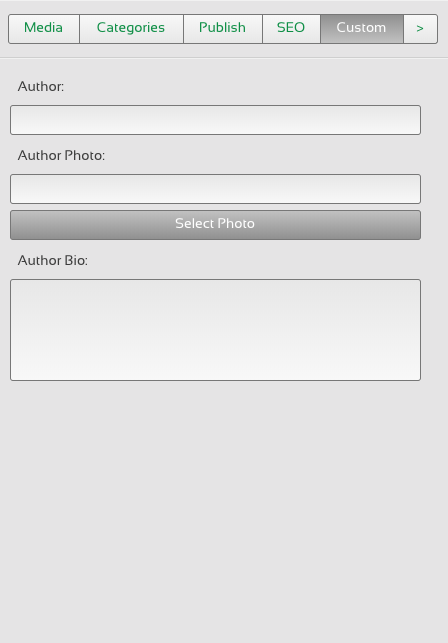 12. Select 'Save Draft' if you don't want to publish right away or 'Publish' to publish your post according to your Publish settings.