Myth Busted: Proprietary CMS Platforms Lock You in for Life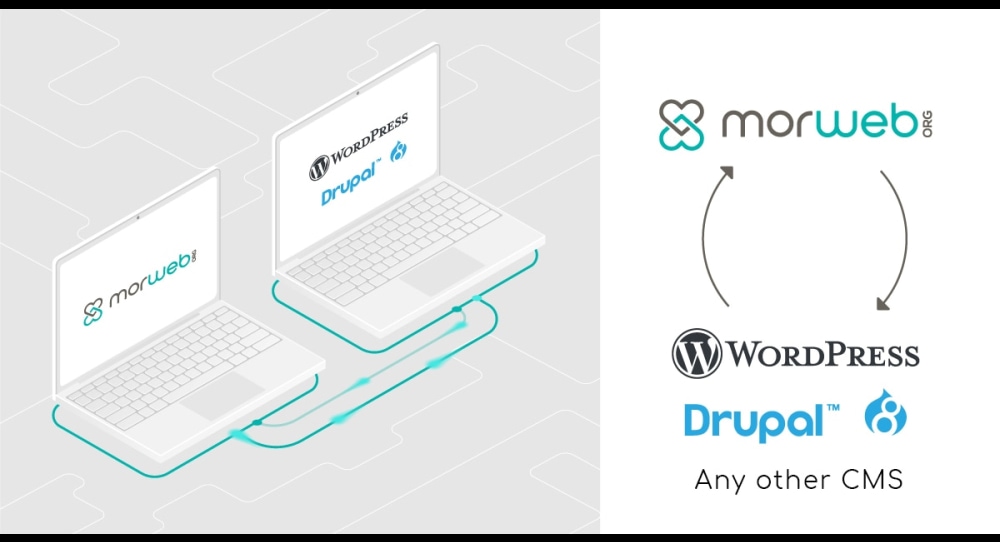 Open Source vs. Proprietary CMS
There is a lot of misinformation out there when it comes to open source vs proprietary platforms for website building. The term open source refers to software whose source code is freely available on the Internet whereas the source code for proprietary software is kept private by the developer.
Open source software can be used without a licensing fee, and anyone can modify the software however they see fit. Proprietary software, on the other hand, is designed by a single company and distributed under licensing terms.
Many organizations like open source content management systems (CMS) because there is an existing community of web designers which gives them the flexibility to move around to other providers. Of course, with so many options, it can be a daunting task to choose a CMS platform. Proprietary CMS are typically designed to be easy for non-technical users to manage. The technology is turnkey with features and plugins that are tailored to your needs and industry; all you have to do is take care of the content. The software company will typically take care of updates, security, and hosting.
With an open source CMS, the user controls the content and is free to come and go as they please. In the case of proprietary platforms, there is the belief that the design and content belong to the software company, making it difficult to take your website elsewhere. While it is true that most proprietary platforms are purposely designed to be difficult to leave, Morweb allows you to export your website at any time while keeping your content intact.
Morweb allows you to export your website at any time while keeping your content intact.



Much to their benefit, many software companies will claim ownership of the website design, templates, and content developed in their proprietary CMS, making it difficult for users to switch platforms. At Morweb, we put the customer before our own interests. Everything that we develop for your website is covered in the initial setup fee so you will be the sole owner of your website in its entirety. If you choose to move to another CMS, we'll export all of your website files and give it to you free of charge.
Our customer-first approach attracts more business because it helps organizations feel at ease that their website is not locked in for life.
We want our clients to stay with us because we are the best website solution for nonprofits and associations, not because they are stuck. We want all of our clients to feel satisfied with our level of service from start to finish. Lastly, Morweb wants to earn your business each and every month. That's why we don't offer lengthy contracts.
Morweb's unique migration tool was built to work with databases from other website builders like Wordpress, Drupal, Joomla, and more.
Our website migration tool will:
Migrate pages and content
Migrate media such as images, documents, and videos
Migrate blog posts, tags, and categories
Keep original URLs to maintain search engine ranking

Our website migration tool works both ways. We can help you move your nonprofit website from an old, outdated proprietary system to Morweb CMS. Our team can easily migrate your organization's website content from ANY platform. Our designers will spend additional time to ensure that your content transfers correctly and communicates effectively. Our goal isn't to regurgitate your content but to evolve it. We will take all of your content from your old platform and redesign and reorganize it in a way that will provide a seamless user experience.
So, if you are hesitant about going with Morweb because it is a proprietary CMS. Don't worry. There is always an out and we won't hold it against you if you decide to move to another platform. But, we have a sneaky feeling you won't want to leave once you have experienced our level of service.
We have options to fit any organization's size and budget. Our team will help you every step of the way so you can have a website that you are truly proud of. Contact us today to schedule a 20-minute website consultation!
---
Looking for more information about choosing a CMS for your nonprofit website? Check out these additional resources to guide your research: