Making the Most of Your Google Ad Grant: 5 Tips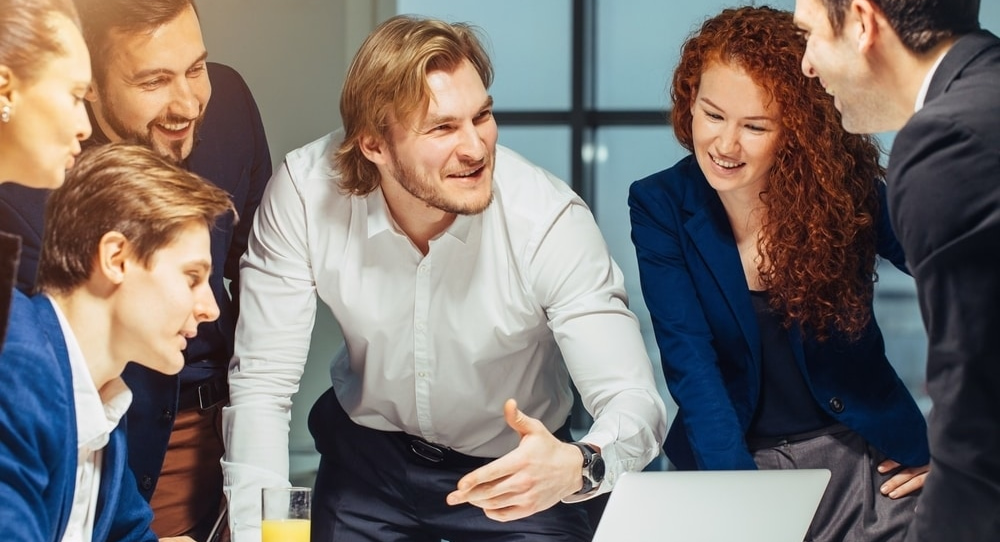 Many nonprofits are keen on the Google Ad Grant and the plethora of digital marketing opportunities it can provide. However, the degree to which the Grant translates into success for your organization depends on many factors. Effective use of the Google Ad Grant requires a clear understanding of your marketing goals and optimizing your digital presence in pursuit of these goals.
Nonprofit Megaphone specializes in helping nonprofits acquire, optimize, and maintain the Google Ad Grant. Our experience has shown clear lessons that any nonprofit can employ to make the most of their Grant:
Create high-quality content.
Optimize for mobile devices.
Include powerful calls to action.
Offer intuitive navigation.
Streamline your donation page.
It's not enough to have clear, well-targeted ads. The key is to pair these ads with digital content that captivates your audience and entices them to engage with your organization. How this is done can depend on the circumstances of your organization and the times, but there are some proven principles that will aid any nonprofit.
1. High-Quality Content
One of the best things any nonprofit can do to improve their digital presence is to produce high-quality content and promote it on their website. We've written at length about this, but it can't be emphasized enough.
High-quality content is engaging, eye-catching, and invites the visitor to spend time on your website. This can take the form of blogs or articles, videos, or interactive media.
Most important to the Google Ad Grant is written content. The Ads created with the Grant must correspond to a particular page on your website. When a visitor clicks on the ad, they will be taken to that page.
This destination, known as a landing page, is a vital opportunity to showcase your best content. A good landing page will feature well-written content, a distinct layout, and a strong Call To Action. In addition, it's a great place to feature multimedia content. Even if your website is lacking in quality content, a good landing page can help you get the most out of your Google Ad Grant.
Regardless of the quality of your website, it's also vital to display the content you have in a way that is easy to understand and is pleasing to the eye. Understand your audience and design your web pages in such a way that they can easily take the next step and learn more about your organization or support your cause.

Good web design will aid all of the tips displayed here and will provide intangible benefits to your digital presence. More important than utilizing good web design is avoiding bad design, which can often hinder high-quality content.
2. Mobile Optimization
While most nonprofits are increasing their digital presence and taking advantage of digital marketing, not all are optimizing their websites for the ways that their visitors are engaging. The ways in which users interact with the internet are subject to various societal trends. One trend is that users are increasingly using mobile devices to browse and interact on the internet.
According to Nonprofit Source, 57% of all internet traffic is conducted on a mobile device. Further, 25% of all donors complete a donation on a mobile device. There is little to suggest this trend will change anytime soon, making it imperative for any growing nonprofit to optimize their website for mobile devices. Not only will this help organic traffic and engagement, but it will also help you get the most out of your Google Ad Grant.
But what does it mean to optimize your website for mobile devices? Depending on the current layout of your website, it may or may not be a significant project. Mobile optimization entails making your layout easily accessible for the wide variety of devices out there.
The layout should scale appropriately, with images that aren't so large as to dominate the screen. All of the considerations you used to design the website layout should apply to mobile optimization. Any calls to action should be emphasized and eye-catching. Successful optimization will ensure that all of your visitors can engage with your content on their terms.
3. Powerful Calls to Action
Having good Google Ads and an excellent website lay the foundation for success in digital marketing. The next steps come from creating compelling calls to action (CTA) and featuring them prominently on the page. CTAs should make a direct appeal to the visitor. What this appeal entails should depend on your audience and the kind of visitors your Google ads attract.
A good CTA will ask the visitor to take an important next step, whether that be a newsletter sign-up, downloading a document, or making a donation. Often, these next steps can be tracked using analytics and are a vital metric with which you can gauge your audience's engagement with your site.
Another important consideration when creating a CTA is how it's presented. While a powerful CTA is integral to a successful conversion, it's just as important that the visitor be presented with the CTA in a way that draws them in. Therefore, it's good to consider where you want a CTA to be placed.

Should a donation call feature prominently on every page on your website? Should the CTA emerge after an article, or should it be out front? The answers to these questions will depend on your organization, your website, and your audience. Use your best judgment and analytics to change something that isn't working. What's certain is that good CTAs work. It's up to you to see how they can work for you.
4. Intuitive Navigation
Returning to the concepts of layout and design, you'll want visitors to be able to easily navigate your website and pursue your content. This effectively synergizes with the other tips. After all, what good is your plethora of high-quality content if your users can't easily find it? Easy navigation is essential for any website and will translate into more successful digital marketing.
Depending on your website's existing design, integrating intuitive navigation can be a difficult task. However, there are some proven solutions that work for most websites. You should minimize the clutter that may appear on any given page. Instead of bombarding the user with more content, use the page's real estate strategically. It's far better to showcase one important page or CTA rather than cluttering the page with many. Use your analytics tools to show which pages are effective and which could benefit from a better design.

Another proven strategy is a navigation bar. While this bar's look and content often differ between websites, its ubiquity has trained many web users to look for it as a key navigational tool. The navigation bar is a good place to highlight your most important pages. If you find that your navigation bar is too cluttered, consider using sub-menus in order to preserve space while serving the needs of more curious visitors.
5. A Streamlined Donation Page
For many nonprofits, digital marketing is oriented towards one goal: maximizing donations. To this end, a universal tip is to ensure that your donation page is streamlined.
This means that the page is focused, concise, and easy to navigate. The last thing you want is to scare off potential donors by presenting them with a difficult donation experience. Supporting your organization should be easy, and the design of your donation page is a contributing factor to this mission.
Further, keep the text on the donation page short and sweet. If the visitor has come to the donation page, chances are they are committed to making a donation. Continuing to sell them on that action is only likely to dissuade them.
---
The Gist
Getting and utilizing the Google Ad Grant is an excellent way for any nonprofit to jumpstart their digital marketing efforts at a low cost. The labor costs of upkeep and compliance are minimal compared to what a paid Google Ads account would require, making it an ideal option for any nonprofit.
However, as you now know, having the Google Ad Grant alone is not sufficient for marketing success. Having a top-notch website in tandem with the Grant is a great way to take your digital marketing to new heights.
While this may be a tall order, improving your website and optimizing it for the Google Ad Grant is a permanent improvement that will enhance your digital presence far beyond the Ad Grant.
Further, you have a lot of freedom and flexibility when it comes to your website. While we've outlined some general best practices, how those practices manifest themselves gives your organization plenty of space to experiment with creative solutions. With these tips to make the most of your Google Ad Grant, you're empowered to use your Ad Grant to expand your organization's reach.
---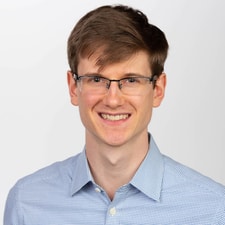 Author: Grant Hensel is the CEO of Nonprofit Megaphone, an agency focused 100% on Google Grant Management for nonprofits. NPM is honored to manage the Google Grant for 370+ leading nonprofits worldwide and to be an inaugural member of the Google Ad Grant Certified Professionals community.