How to Change the Text in Your Homepage Banner
1. Click the folder icon in your banner image.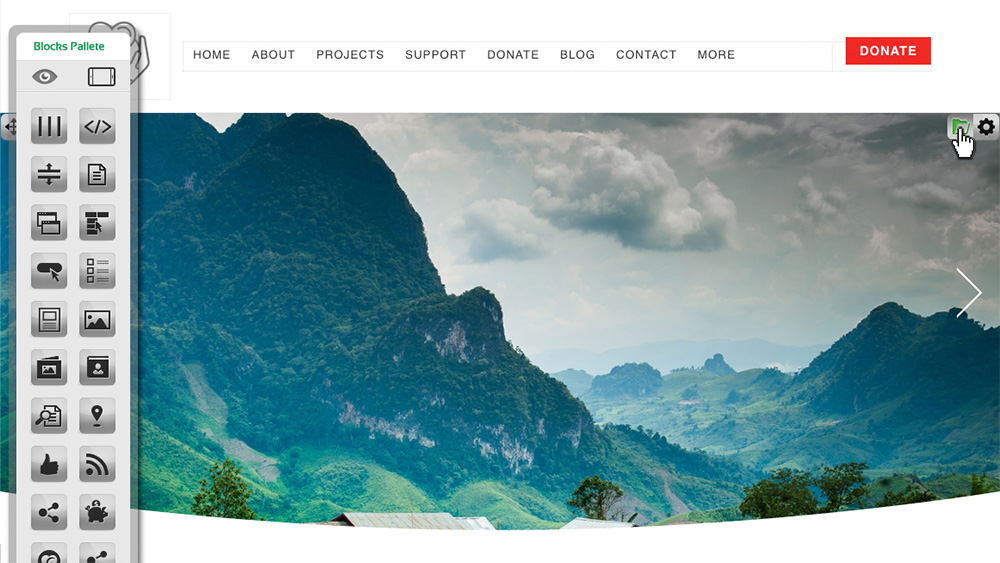 Or
Go to your slider folder from the backend of your site under Media.

2. Select the image that you want to edit the description for.
3. Go to the 'Description' tab and write your new description. You can add a link in your description by selecting the hyperlink option in the text editor.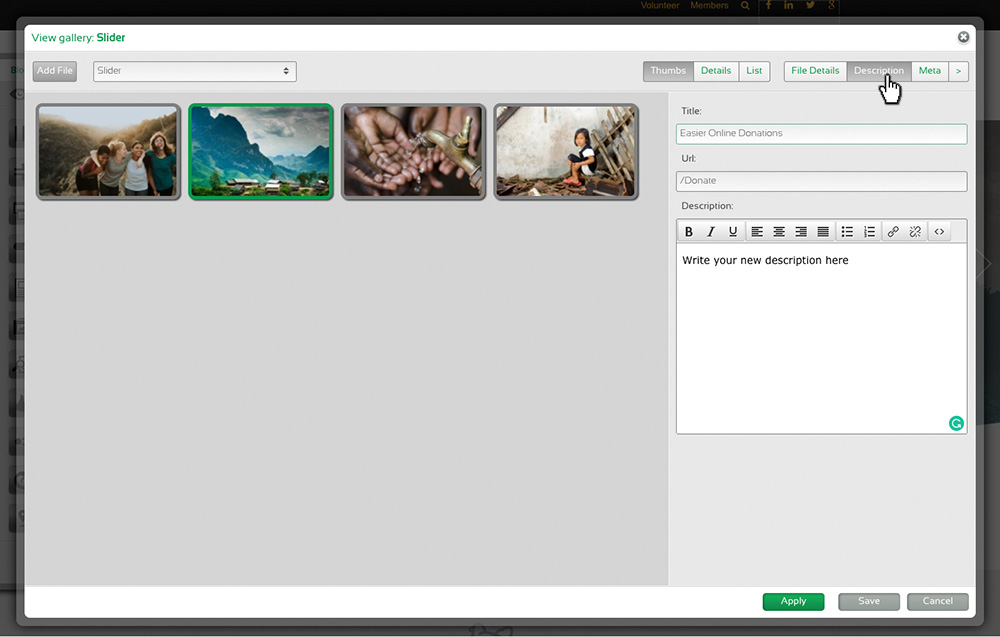 4. Add the URL of the page you want your banner image to link to in the URL field.
5. Click Apply.