How to Add a Page Subtemplate
1. Go to the page you want to edit.
2. Drag a 'Subtemplate' block from the Blocks Palette and drop it on your page.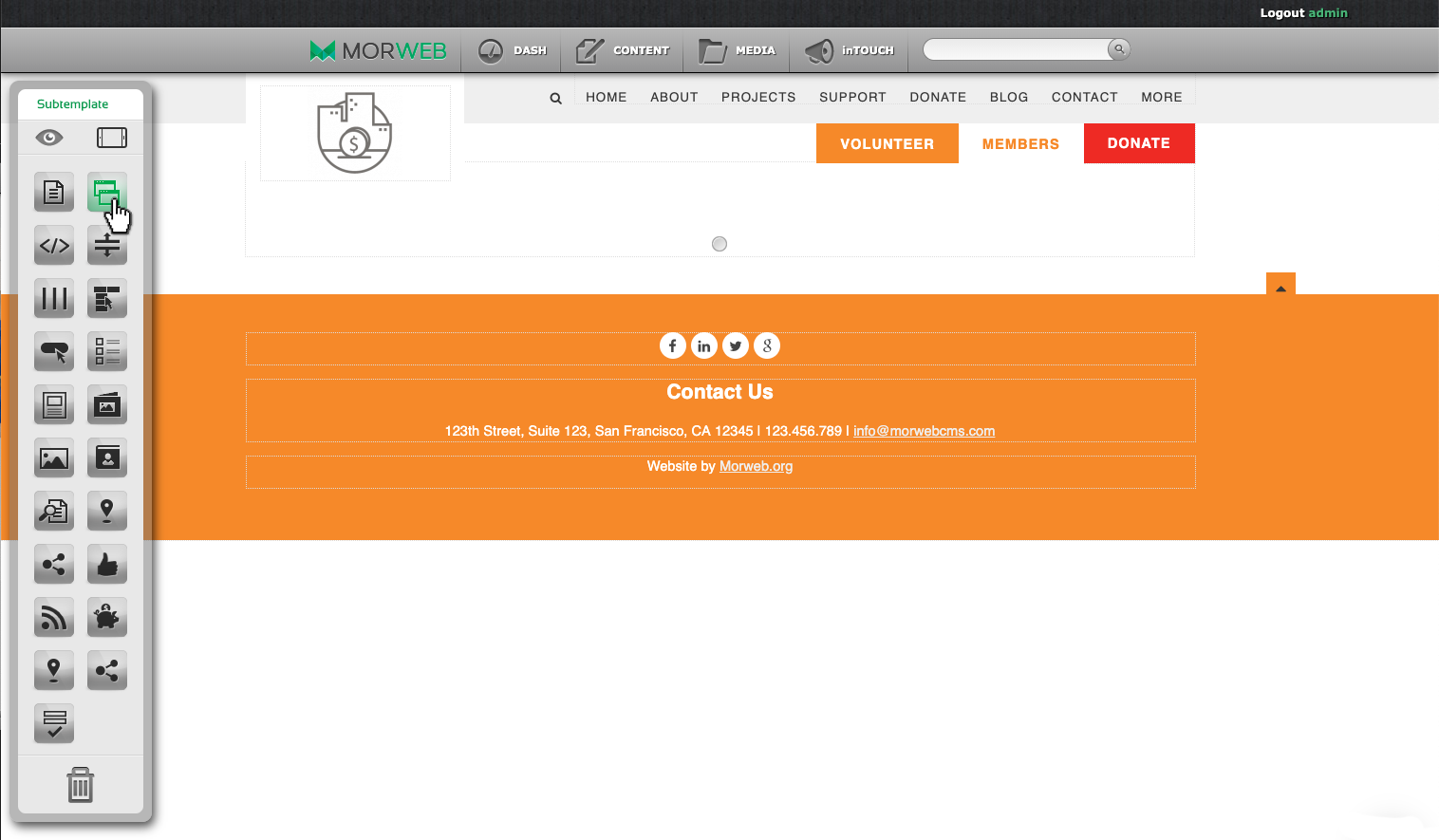 3. Select the Template file under Layout eg) Content White or Content Blue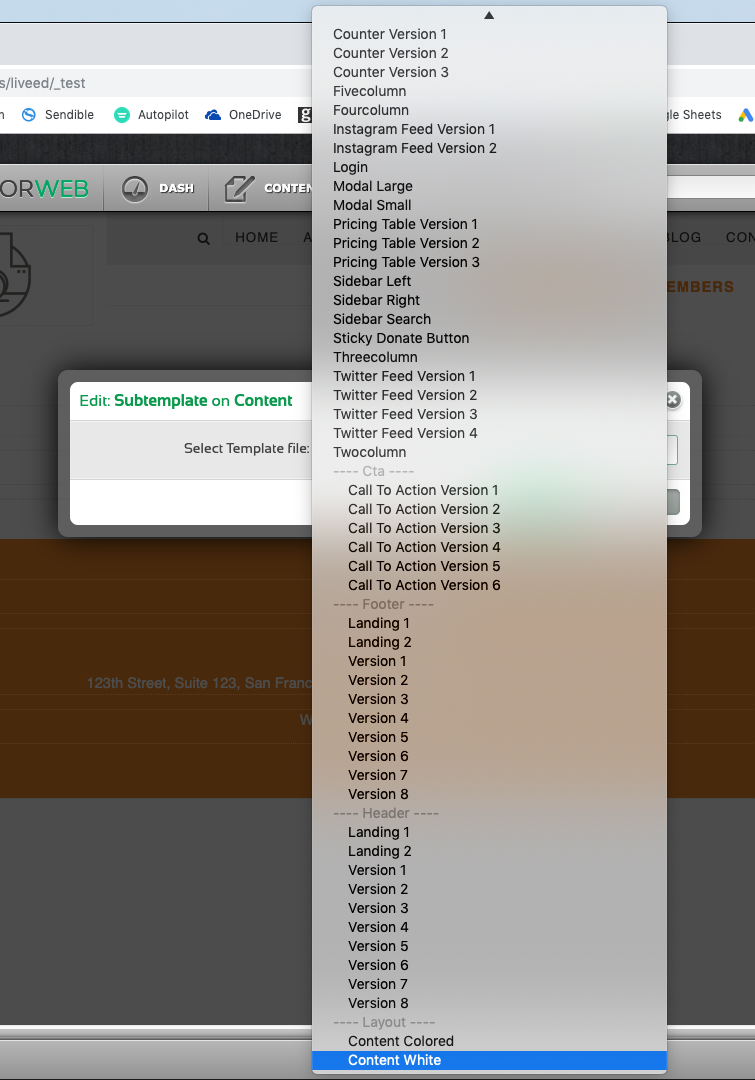 4. Click 'Apply'
5. Drag blocks to the Content Area such as text, images, columns, galleries, buttons etc.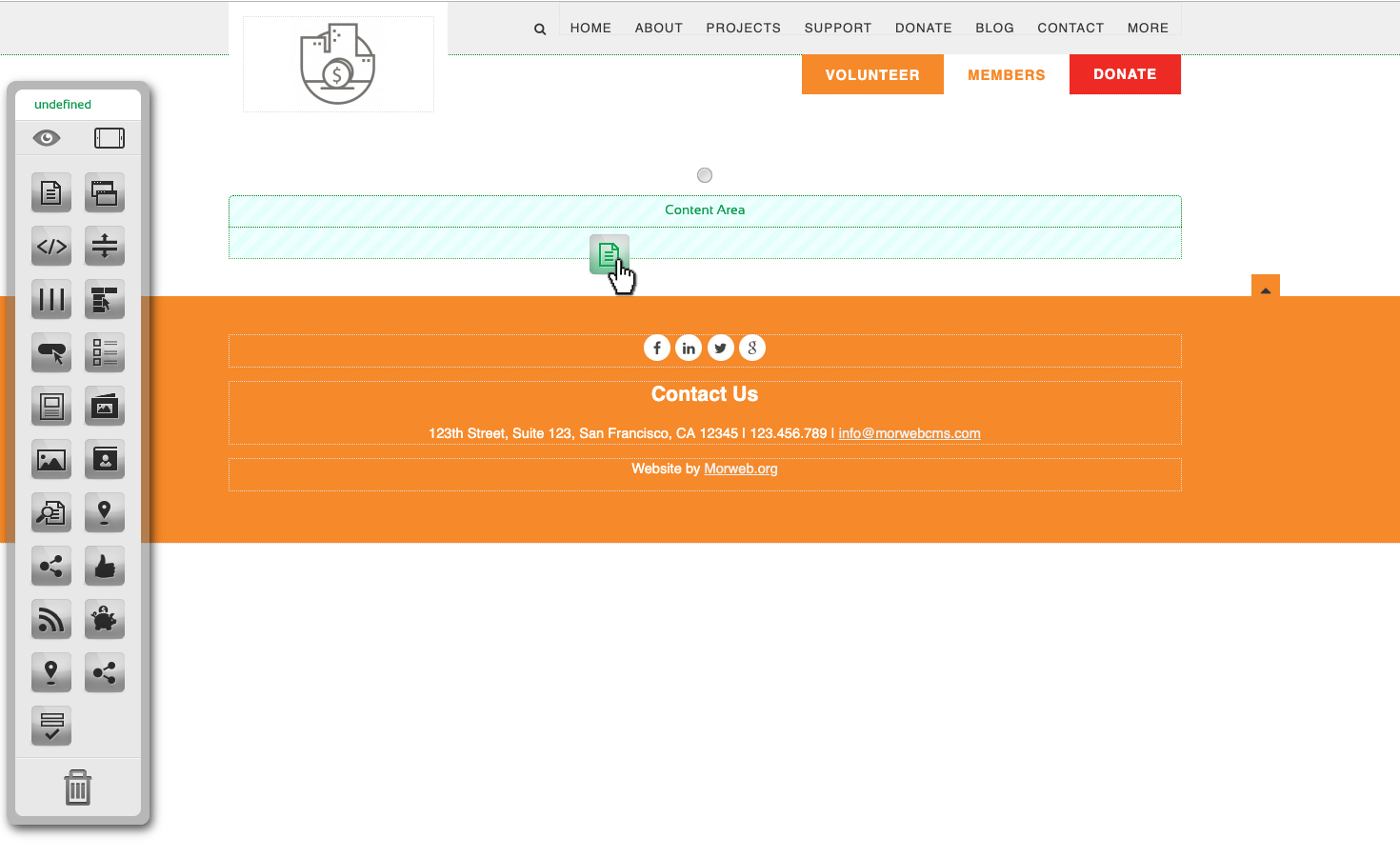 Note: You can add subtemplates within other subtemplates such as a Two Column within a Content White subtemplate.