1. Go to Content > Blogs.
2. Click 'Create Post'.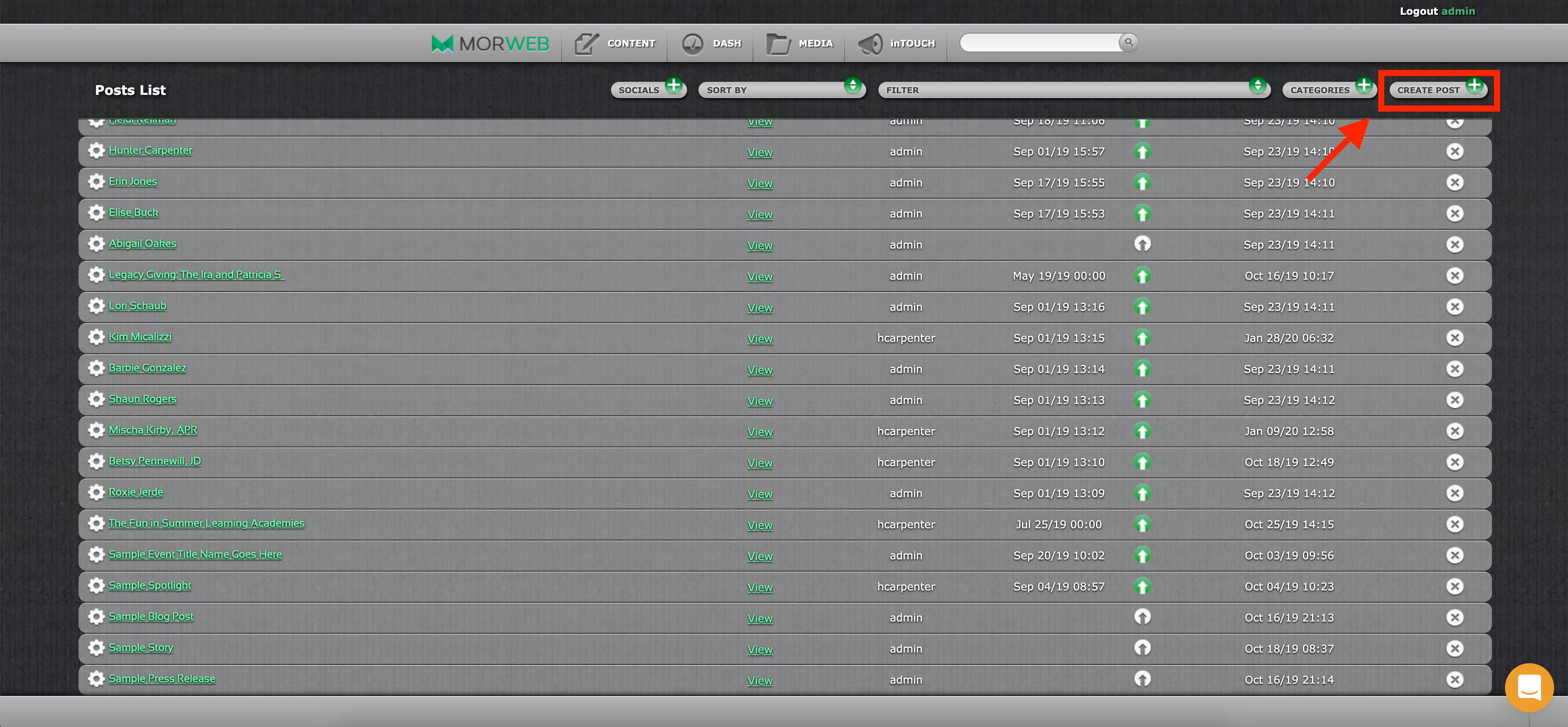 3. Title the post after the author and add the author bio.
4. Go to the 'Categories' tab and select Staff and Staff - Administration.
5. Select 'Staff' as a Tag.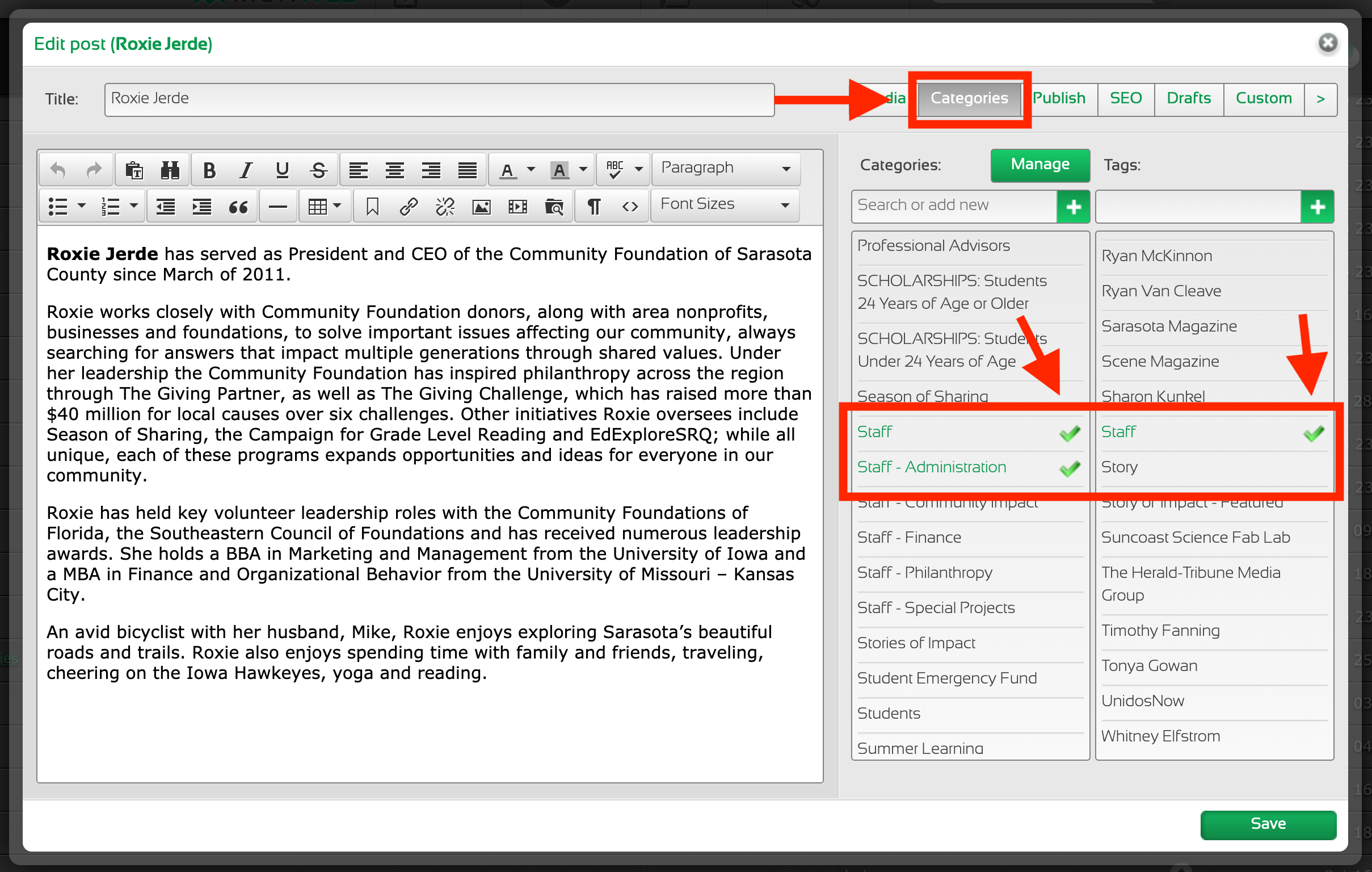 6. Go to the 'Custom' tab and fill out the 'Staff Info' section.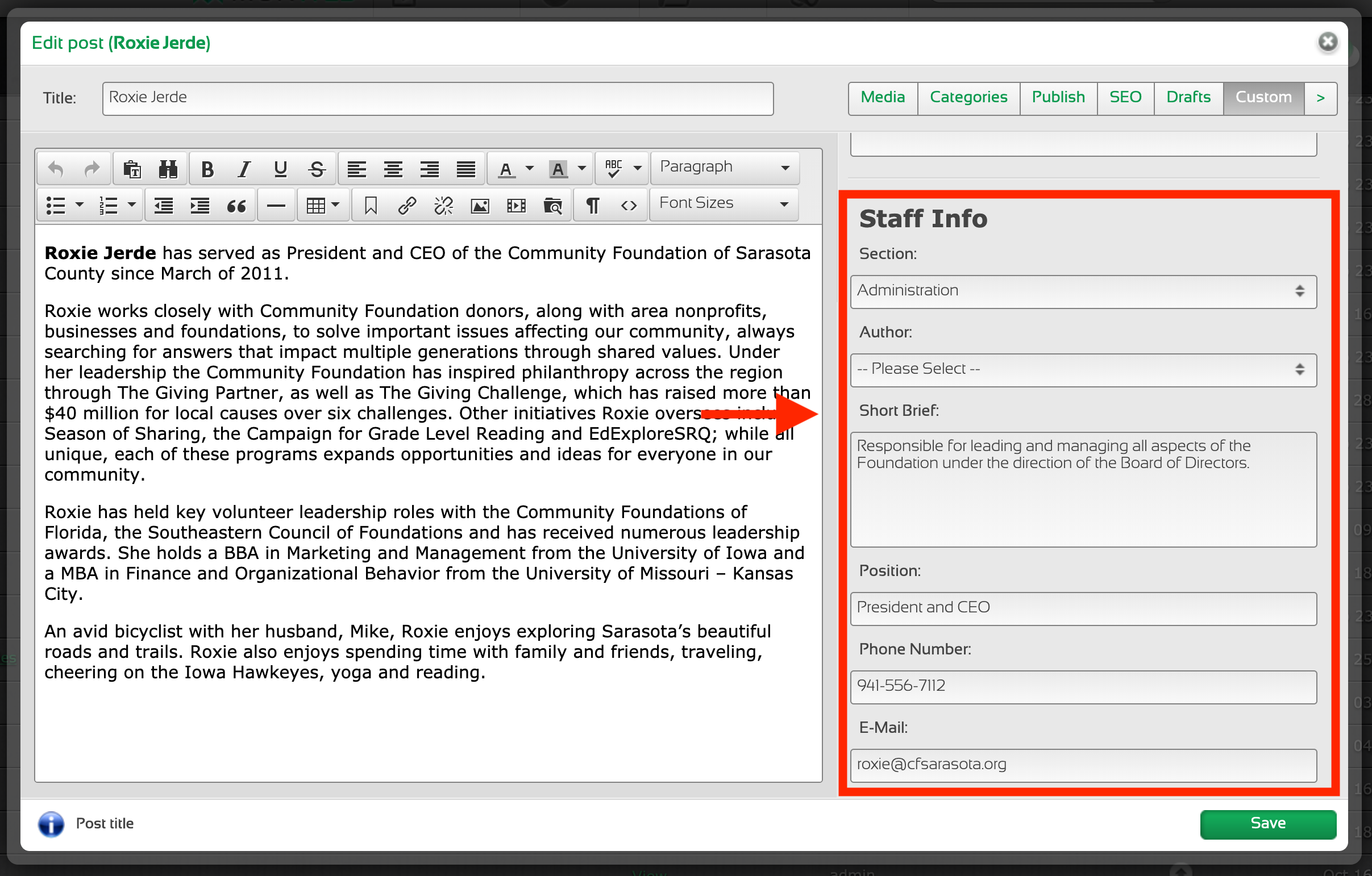 7. Click 'Save'.
8. Send the blog post link to the Morweb team, either through Support Chat or support@morweb.org to finish the set-up.