Content Marketing Tips for Nonprofit Growth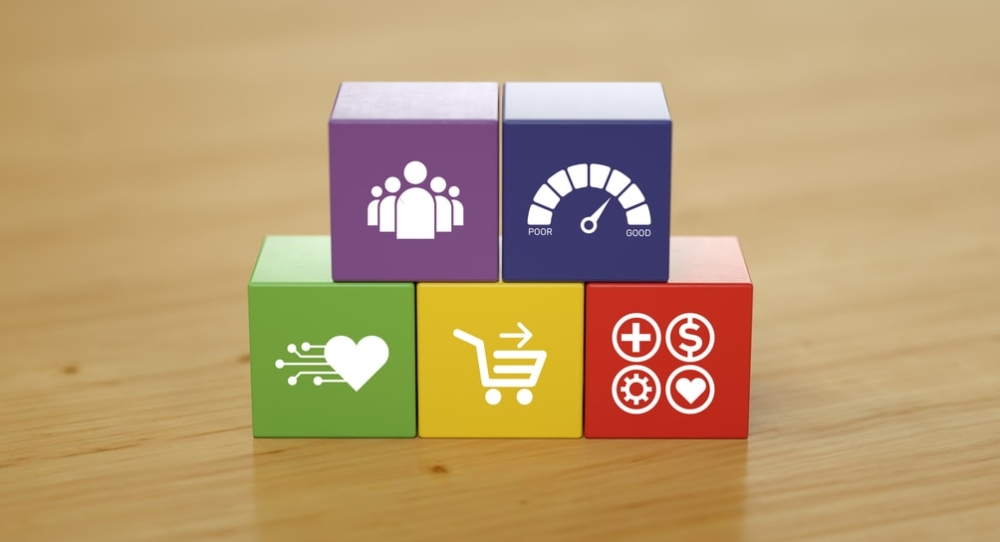 Nonprofits often don't have the budget for major marketing initiatives, and that's okay.
Content marketing can facilitate growth for your organization without breaking your limited budget. We've seen nonprofits experience 5X growth in website visitors, newsletter subscribers, and donors with helpful content and storytelling.
If you are looking to grow your nonprofit without feeling like you're selling your soul, then read this to learn how to get started with these digital marketing tips for nonprofits.
Quick Takeaways
Content marketing can help you reach your growth goals, but start with a strategy.
Keeping your blog fresh allows you to connect with audiences through storytelling.
Shareable content acts as a free PR tool for your organization.
Consistent publication and distribution ensure you expand your reach and engagement.
How You Use Content Marketing Depends on Your Goals
There are many reasons for a nonprofit to use content marketing — awareness of the brand and its cause, increasing volunteer applications, getting more donations, basic SEO goals like organic traffic and keyword rankings, and communicating powerful messages to the community.
Your objectives should align with your nonprofit content marketing plan that extends the overall goal of your organization: to help people. That's your starting point.
If you already have a marketing strategy, then it's time to revisit it. You'll need to determine if what you're doing is delivering results. For example, most companies overestimate the return they get from social media channels.
And I have yet to see a nonprofit achieve ROI with paid advertising. That's the power of content marketing, especially for nonprofits. Your marketing is just an extension of your mission.
Nonprofit Content Marketing Tips
These nonprofit content marketing best practices can drive growth.
Start with a Content Strategy
As a nonprofit, you're aware that your operations and growth depend on strategies. Content marketing is no different. Developing a content marketing strategy doesn't have to be complicated. At a high level, it should include:
Goals and objectives
Defining your target audience
Refining your messaging and content pillars (the main topics that each piece will fall under)
The types of content you'll create, where you'll publish it, and how you distribute it
Developing workflows to move content from idea to completion
Deciding how you'll measure efforts
A content strategy is a fluid document. It will evolve for both internal and external reasons. You don't want it to become obsolete, so refresh it at least annually.
Publish Content on Your Blog Consistently
It can be challenging to keep a blog fresh. That's true for any organization. With a nonprofit, you likely have fewer resources, and people wear many hats.
But here's the thing about your blog — all team members can contribute! They don't have to be rockstar writers.
However, you do want to put some things in place, such as:
Blog parameters and best practices: Create a guide about expectations for your blog so that the style is consistent.
Content calendars: Develop this as the guide for topics and due dates. Try to keep it at least 30 days ahead so you're not scrambling at the last minute.
Idea repositories: Let everyone participate in the generation of topics by creating a place where ideas live.
Your blog is a place to tell stories that activate emotions in possible donors or volunteers. They should also paint a picture of what you've achieved.
Here's a great example from neverthirst, which strives to bring clean water to communities worldwide. You'll see they define their blog as stories, which is another nice touch.
The outcome of consistent publishing of relevant content is more traffic to your website. For example, if people enter your website through a blog, they are likely to keep reading. That can then cause them to act by either donating, volunteering, or engaging in some positive way.
And if you are looking to update your website, compare these nonprofit website builders.
Share and Engage on Social Media
Now that you have content, what will you do with it? Distribution was one of the pillars of your content strategy. However, you'll want to do more than occasionally post something on Facebook.
Instead, you want to optimize all your distribution channels to ensure you're driving traffic to your website and enhancing engagement.
HubSpot studied 9,000 nonprofits and their social media activities, finding this helped them share news, boost brand awareness, fundraise, recruit, and recognize donors, employees, and volunteers.
How to do it:
Determine which profiles work best for your organization and your target audience. Look at your current data on engagement and referral traffic. You don't have the resources to use every profile, so narrow it to a few.
Post your content on these sites and mix it up, as in don't just post blogs. If you have videos or other visual pieces, make those a priority.
Engage your audience when you post content. Don't just put in the link. Add context and start a conversation.
Get your employees involved by urging them to engage and share posts to expand reach. This is basically free PR.
Build Email Newsletters to Distribute Content and Spur Action
Email newsletters are a great way to distribute content. Side note: they are also a great way to build your email list, so be sure you have a subscription option on your website.
Newsletters are a regular touchpoint you have with those already interested in your cause. They can re-engage those that aren't active and keep your most loyal members up to date.
Here's an excellent example from the Royal Society for the Prevention of Cruelty to Animals (RSPCA).
In their newsletter, they tell powerful visual stories to invite the reader to learn more. It then color blocks the type of content: fundraising, campaigns, shopping online, and news. It includes branded illustrations mixed with actual photos of animals.
Include Examples and Stories in Your Content
When you're asking people to donate time and money, they typically want a personal connection. Unfortunately, many nonprofits make the mistake of trying to appeal to the masses instead of the individual. Additionally, they can have the misconception that everyone knows about their cause.
To avoid these mistakes, your content, whether it's an e-book, video, blog, etc., should include examples and stories. Video is a top format for emotional connections, and 92% of consumers share a video when it's impactful.
It can be the story of how you help or a deep look at a problem based on data and stats that define it in objective terms.
When you take the time to weave in these elements, you'll receive better results with your content marketing efforts — ones that equate to meeting your goals.
The Gist
With these nonprofit content marketing tips, you can see your organization grow. It doesn't require a huge capital investment to do content marketing well.
It does require commitment and consistency. You can also measure its impact on your goals.
Start with a strategy, publish often, tell great stories, and optimize your distribution to reap success!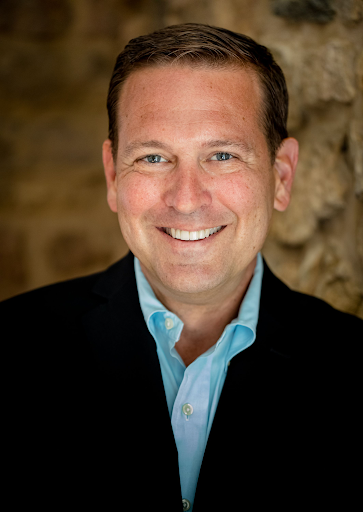 Author: Michael Brenner is the former VP of Digital Marketing at SAP, he's been a CMO of multiple high-growth startups, is a top Content Marketing influencer, and now runs a fast-growing content marketing agency, Marketing Insider Group. He is also the author of The Content Formula, and Mean People Suck.