7 Tips for Choosing a Design Firm For Your Organization's Website Redesign Project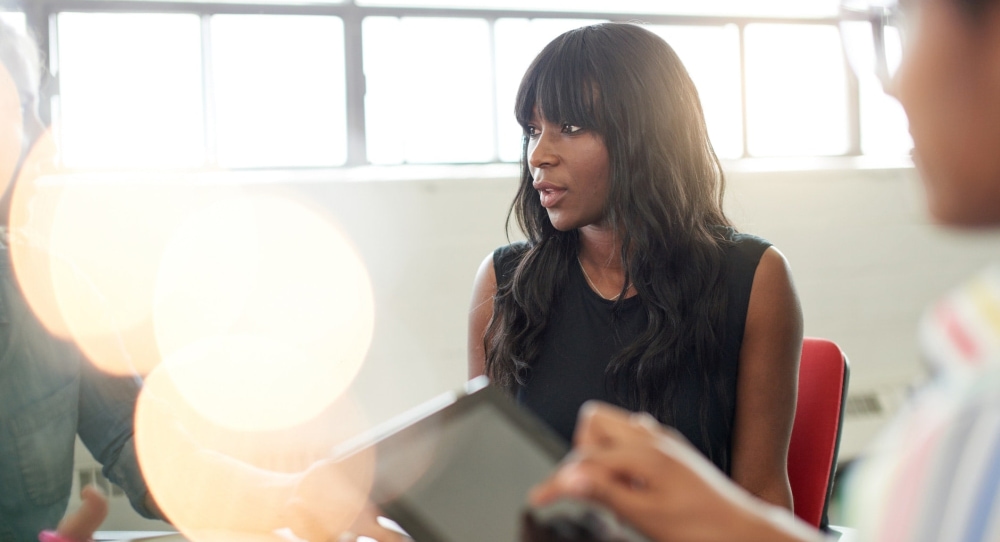 How do you choose a web design firm for your nonprofit? It's a tough task, and sometimes it feels like you're looking for that elusive unicorn of a website design firm.
They've got to do a fantastic job, but they can't charge an arm and a leg (gotta spend those donation dollars wisely). They also must understand the special characteristics of nonprofits, their audience, and most importantly, it needs to deliver measured results.
So how do you find this unicorn? Here are seven questions you should ask yourself when choosing a nonprofit web design firm for your organization's redesign project. Look for that unique combination of qualities and knowledge that will do a great job for you.
---
1. Do they design with purpose?
There are plenty of design firms that make aesthetically pleasing websites, but is the site built with purpose? The design firm you choose needs to be able to understand what makes your organization tick, such as:
What are your current objectives? What are future objectives?

What types of users will be visiting your website?

What key pieces of information are important to those users?

How easy is it for your users to find the information they need?
If the agency is good and what they do, then these questions should be thought of before putting pen to paper. Each one of the points needs to dictate how your home page is laid out, what images to use and how your menu is structured. Other key page elements to engage users are call-to-action buttons; donate buttons, signup forms, testimonials, videos, blog content, and icons.
The best nonprofit websites have a clear communication strategy that drives the design process and delivers results. In other words, the agency you choose needs to design with purpose.
---
2. Is responsive design an afterthought?
Everybody talks about responsive websites. It's nothing new. If a web design firm comes and tells you they do responsive design, that's great, but that's just the cost of entry.
First, let's highlight some important stats about how important a responsive website really is to nonprofits specifically:
Mobile traffic surpassed desktop traffic in 2016. Even if the majority of your traffic is desktop, that number will decrease consistently. From our 1500+ organizations that use Morweb.org, their average mobile traffic accounts for 45% of their total traffic.






Nearly 80% of all social media viewing is on mobile devices vs. desktop. With social media playing a critical role with nonprofits you need to provide a good experience when users jump from their social media app like Facebook and Twitter to your website on their mobile devices.


When reviewing your shortlist of design firms, start by looking at their corporate website on a mobile device. Then continue to look at their past clients in the same way. Look for images cut-off, text that is small or hard to read, navigation that is glitchy or not mobile optimized and lastly, do you get frustrated at all? If you encounter any of these issues, then chances are the agency is not as much of an expert in "responsive website design" as they claim to be.
---
3. Do they have experience designing nonprofit websites?
This goes without saying, but it bears repeating: your web design firm should have experience designing for nonprofits – and not just one or two websites, they should have designed a lot of nonprofit websites. They should know the ins and outs of the nonprofit industry and understand the psychology of nonprofit website visitors. Knowledge of the audience is key here, and it takes years to become truly familiar with the sector and how nonprofit audiences behave online.
---
4. Are they willing to go the extra mile?
Let's face it, a web design firm who designs nonprofit websites understands the resource constraints that are part of this labor of love we dedicate our lives to, and they get this. They choose to work in this space because they have the same dedication as you. So it's no surprise that the type of web design firm that's a perfect fit for you is one that will go that extra mile to help you deliver better results and success through the online platform.
They must provide support for non-technical users; provide constructive feedback and suggestions, even when those opinions differ from yours. And even though the word "teamwork" gets over-used, they must understand teamwork. They're part of your team, and as such should be just as vested in your success as you are.
Make sure to check the references of the design firm. Ask them specifically about the level of service and if they felt the design firm went that extra mile to ensure your website was successful.
---
5. Are they efficient and helpful when answering questions about your website?
Most nonprofits are not very technical - and why should they be? That's your website designer's job. So when you have a question about your website, even if it's apparently very simple to them, they should be able to answer it very efficiently and in a helpful way. They should make it dead easy for you to solve whatever issue you have.
And sometimes these issues are time-sensitive, such as when you're in the middle of a 24-hour fundraiser and your website goes down. That's a potential disaster, and it's not the time for your design firm to take two hours to answer an online support ticket.
---
6. Do they implement a CMS that's easy for your staff to update themselves?
Many design firms will implement WordPress or similar CMS that are apparently easy for non-technical users to update themselves. But in reality, they are quite complicated.
As with number 5 above, they must make it easy for you and your staff to understand and update yourselves, especially if you have to upload a time-sensitive announcement or remove a fund-raising button for a campaign that has ended.
Some of the most common issues with CMS platforms is image editing, mobile responsiveness, in-flexible layouts, inability to add new elements to a page, limited SEO tools, no integration with other systems, and ongoing system maintenance and security.
---
7. Are they are pleasant to work with?
I know this isn't exactly a skills or technical requirement, but being "nice people" counts when working with a web design agency. You'll be on the phone with them, on email, or chatting with them on an almost daily basis. This is a relationship, not just a cold, clinical transaction.
Choose a design firm that you enjoy working with – and who won't make you feel bad when you ask them to make that last-minute design change.
---
Bonus: Do they believe in your cause?
You believe in your cause passionately – and so should your web design firm. This is really important. How can they possibly understand the importance and nuances of your mission, and be able to express that in a design that works for your goals, if they don't believe in what you believe in?
Finding the right nonprofit web design firm for you is truly almost like finding that unicorn, but unicorns do exist. As long as you follow these 7 (or 8) points, you can find them easily!
Find out how Morweb can meet your organization's web design needs by booking a consultation with our team today!