6 Smart Web-Based Strategies to Attract More Members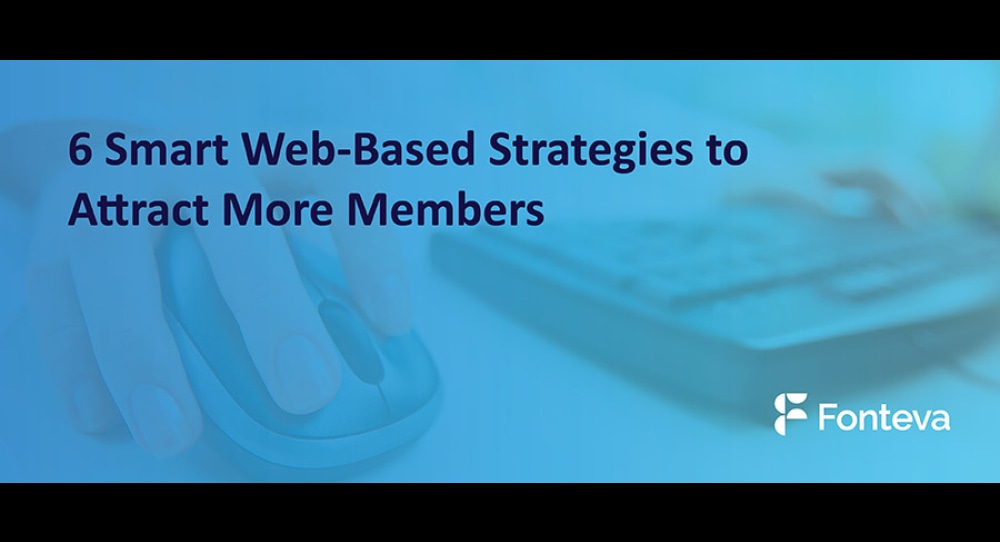 Your membership program is an essential part of your organization's work. By directly engaging with a core section of your community, you receive structured support and work to continually deepen your relationships with those supporters.
Growth, however, is crucial for the long-term sustainability of any membership program.
Even if your existing members are happy to continue supporting your mission for years to come, growing that base of support is necessary for scaling up. Building capacity, launching more ambitious campaigns, physically expanding, and more effectively pursuing your mission all require growth in that stable foundation of support: your membership program.
The primary motivator for new members to join your program is the opportunity to interact more directly with nonprofit work they believe in.
Attracting more members means boosting digital engagement, and engaging more members means offering them more online tools, features, and opportunities to get involved. We've highlighted 6 of the most important web-based engagement strategies your program should focus on:
Web-based strategies like these can attract and engage more members for your program while laying stable foundations for long-term growth. Programs of all sizes can adapt them to their own needs; whether you use comprehensive membership software or more lightweight management tools built into your website, your team can take steps today to engage more members and build a powerful infrastructure to continue attracting increased support.
---

1. Forums and Online Communities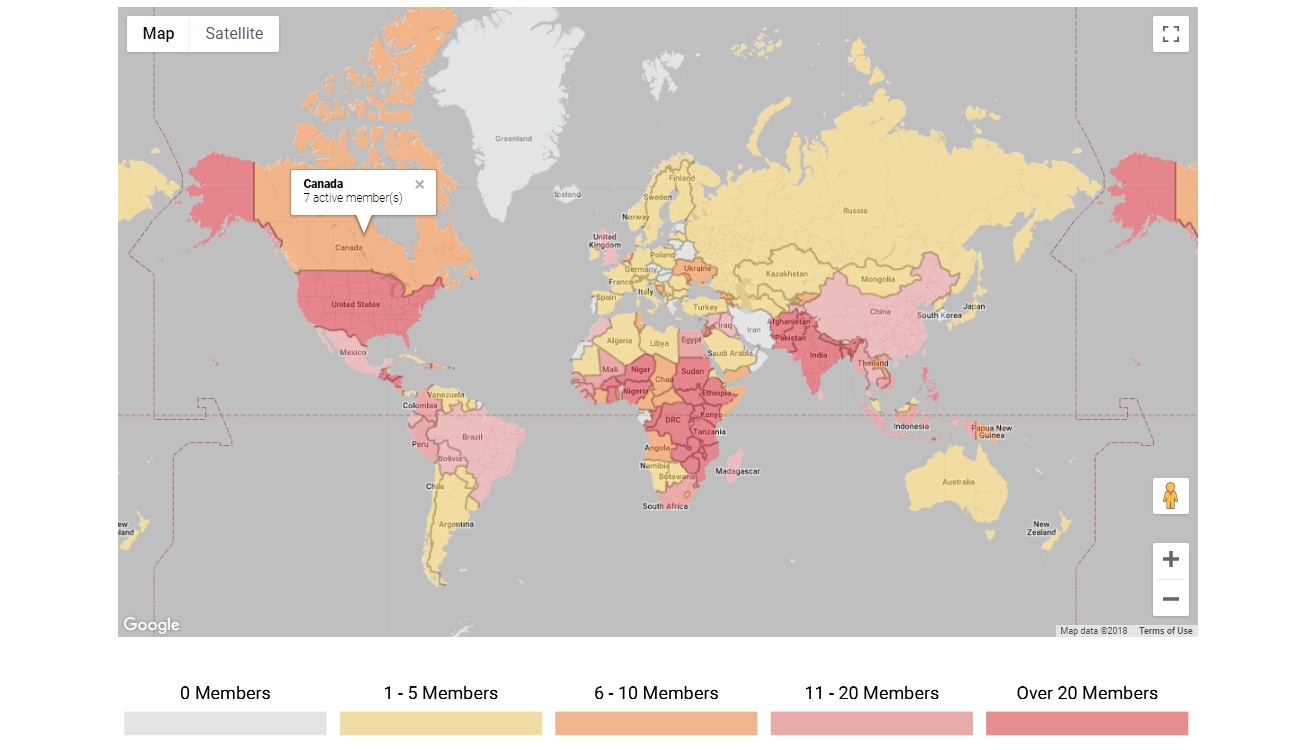 Your program's members are already a community. Brought together in support of a shared goal and united by a sense of belonging, they value each other's contributions to your work even if they don't all personally know one another.
Making it easier for them to actually engage with one another and with your work online is the easiest way to boost that feeling of communal belonging. Online communities and discussion forums are extremely effective tools for creating a culture of deeper, more genuine engagement that can attract more new members in the long-run.
When it comes to online communities, though, nonprofit organizations can learn a thing or two from association management systems. Professional, trade or other associations fully rely on their ability to connect members and keep them engaged, as this is the essence of an association's real utility and value.
Nonprofit membership programs can take a number of flexible approaches to create and manage online communities for their members. You might offer tools like:
Discussion forums
Customizable member profiles
Direct messaging capabilities
Searchable member directories
Collaborative digital workspaces
Groups, sub-groups, and committees
If your management platform doesn't include out-of-the-box online community capabilities, examine your website or web-based membership software's capabilities and craft your own solutions using a combination of the tools above. Just remember that giving your members more freedom to engage generally results in more engagement all-around.
---

2. Intuitive Functionality for Members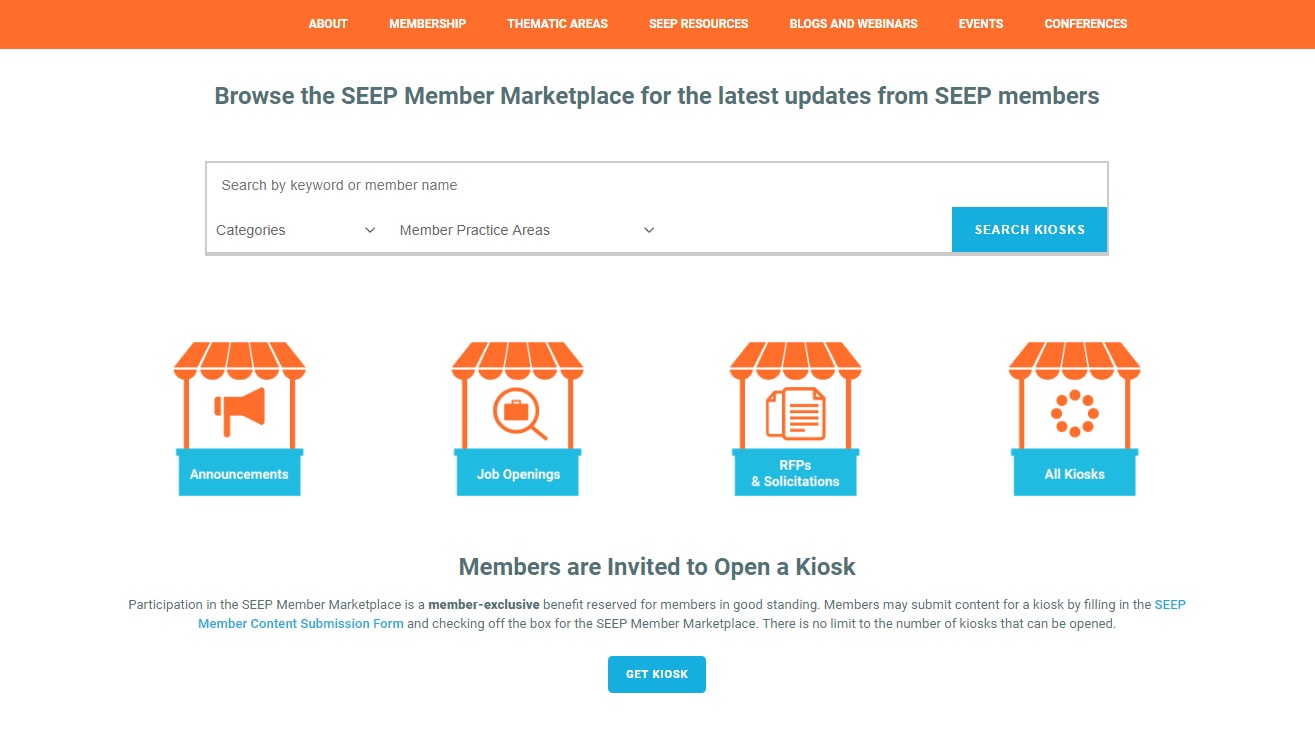 This web-based membership growth strategy revolves around software integrations. If you don't think of yourself or your organization as particularly tech-savvy, not to worry. The whole idea is to simplify your tools, making them more useful for your team and members by combining them.
Even if your program uses a lightweight set of online management tools, you can still reach new levels of functionality by taking a few steps to make sure your web-based and management tools are actively supporting one another.
Let's examine a case study. Developers worked with a global association of nonprofits that fight poverty to integrate their website with their CRM, Salesforce. The final product resulted in extremely useful new digital tools and functions for their members:
Custom-configured discussion forums and online communities
Online 'kiosks' for members to request proposals, funding, and information
Integrated directories for both member data and digital content
Interactive maps and graphics for more intuitive data displays
All of these features provide an intuitive and generally more useful experience for their members, but there's another major benefit, too. Member engagement with the new, integrated website generates valuable data that automatically reports to a central database.
More comprehensive data on your member engagement techniques directly translates to more targeted strategies as you refine your approach and discover what works best.
While custom integrations might not be a reasonable solution for all organizations, research your options. Native Salesforce apps can be a very smart choice for more nonprofits, so explore the cloud-based membership management tools tailor-made to work directly with your database. Even free or inexpensive WordPress login plugins can help you create a simple members-only structure to host exclusive content.
---

3. Smarter Event Planning for Your Team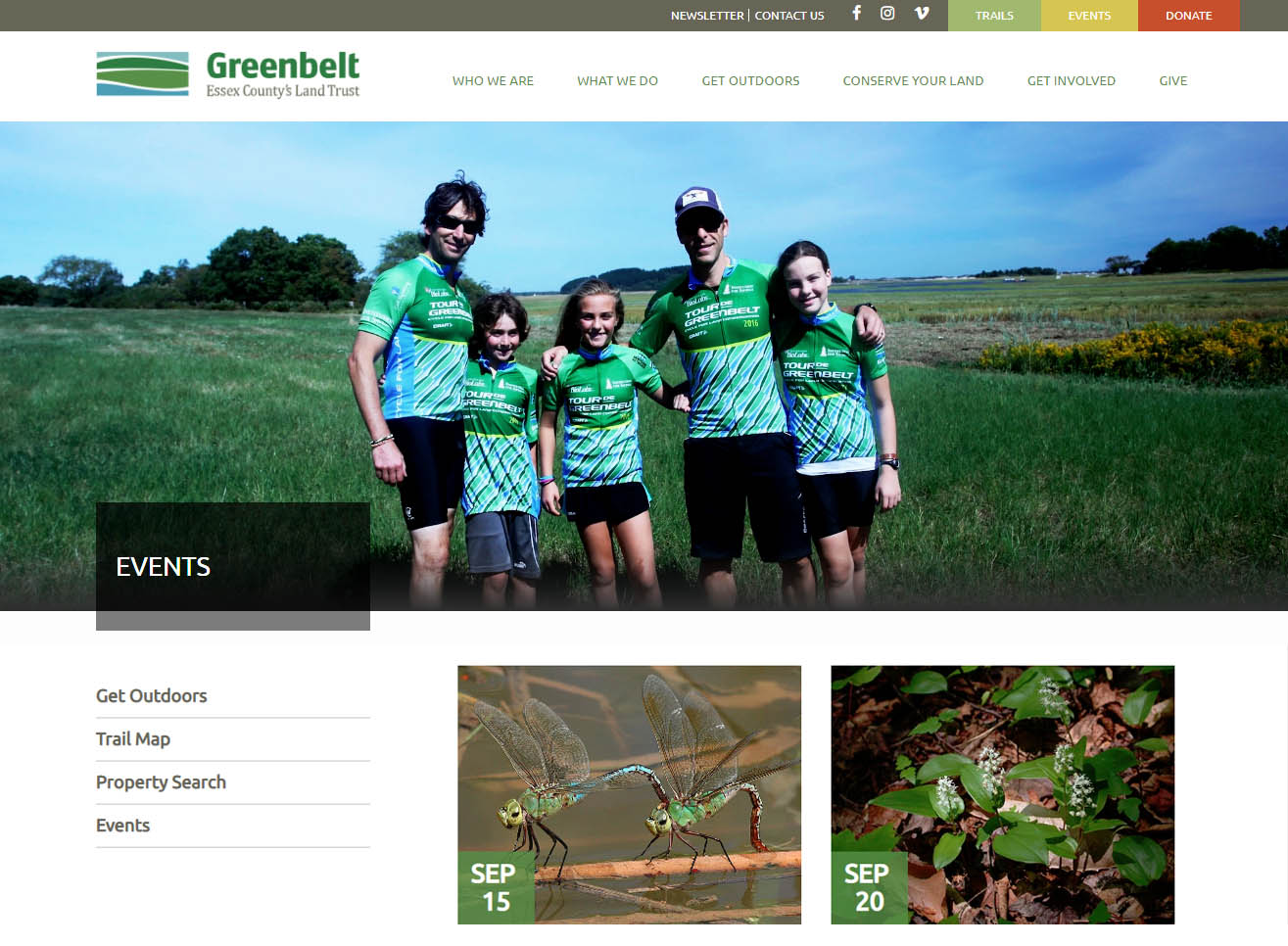 This strategy ties in directly with our previous point about integrating your tools to provide a more intuitive experience for members on your site. Uniting your big-picture management and more specific web-based strategies has serious benefits for your event planning team, too!
Think about the wealth of data in your CRM and how it might improve your event planning process. Events are important for any nonprofit membership program; by more accurately planning those events based on what you already know about your members and key demographics, you can engage them better than ever before.
Perfectly planned events are an excellent way to build the kind of culture and reputation for meaningful engagement that attracts new members. The benefits of using a native Salesforce event planning partner to plan all or part of your event, for instance, can result in a huge boost in engagement and efficiency. Consider these event planning strategies:
Custom ticket pricing levels and easy registration through your membership platform
Easy-to-build event microsites to share updates, register guests, and generate data
Segmented member data to build guest lists and develop communications strategies
Manage venue, sponsor, and speaker logistics in one centralized location
Allow registered guests to build their own schedules for multi-session events
Ask member committees to develop and collaborate on their own sessions
Explore Fonteva's guide to Salesforce event planning for more context on how integrated tools can take your events to the next level.
---

4. Engaging Digital Content Strategies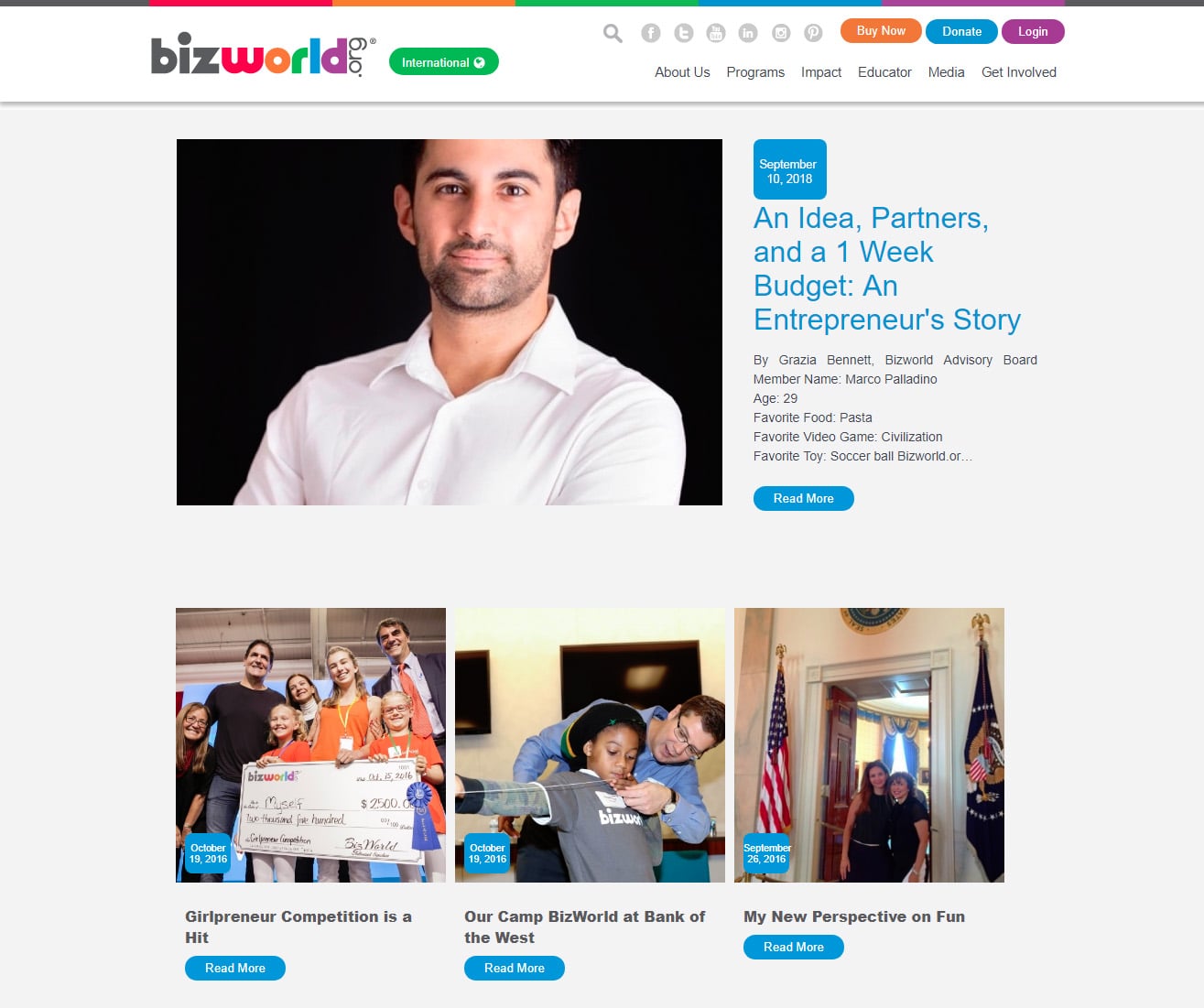 It's quickly become an accepted fact that creating digital content is essential for any organization, association, or business looking to engage wider online audiences in the 21st century. For nonprofits, high-quality digital content has the ability to both engage and grow your memberships, but only if you take the time to develop comprehensive strategies.
Writing social media status updates certainly makes a difference, but you should be doing more. All of your online promotional efforts should be tied together in order to make a real impact on the growth of your program.
These types of content are reliable elements of nonprofit membership content strategies:
Blog posts. Write educational and informative articles about your work, mission, recent events, and related developments.
Social media posts. Stay active on two to three platforms where your core membership demographics are most likely to be.
Videos and streamed content. Record interviews with industry and community leaders, and consider streaming your major events.
Podcasts and newsletters. Create more informal audio and text content that your members can consume whenever they want.
The main idea is to unite a variety of online content with your digital engagement techniques. You might write blog posts about your upcoming eLearning webinar, for instance. Or you could use your social media presence to promote your upcoming live streamed event.
Your web tools should support any type of content you need or want to produce. A blogroll on your website is a great start. More comprehensive cloud-based platforms let you manage all your content outlets from a single location.
---

5. Optimized Web Design and Structure
Just as important as creating a variety of engaging content is making sure that you've got an attractive, well-organized site to host it all on.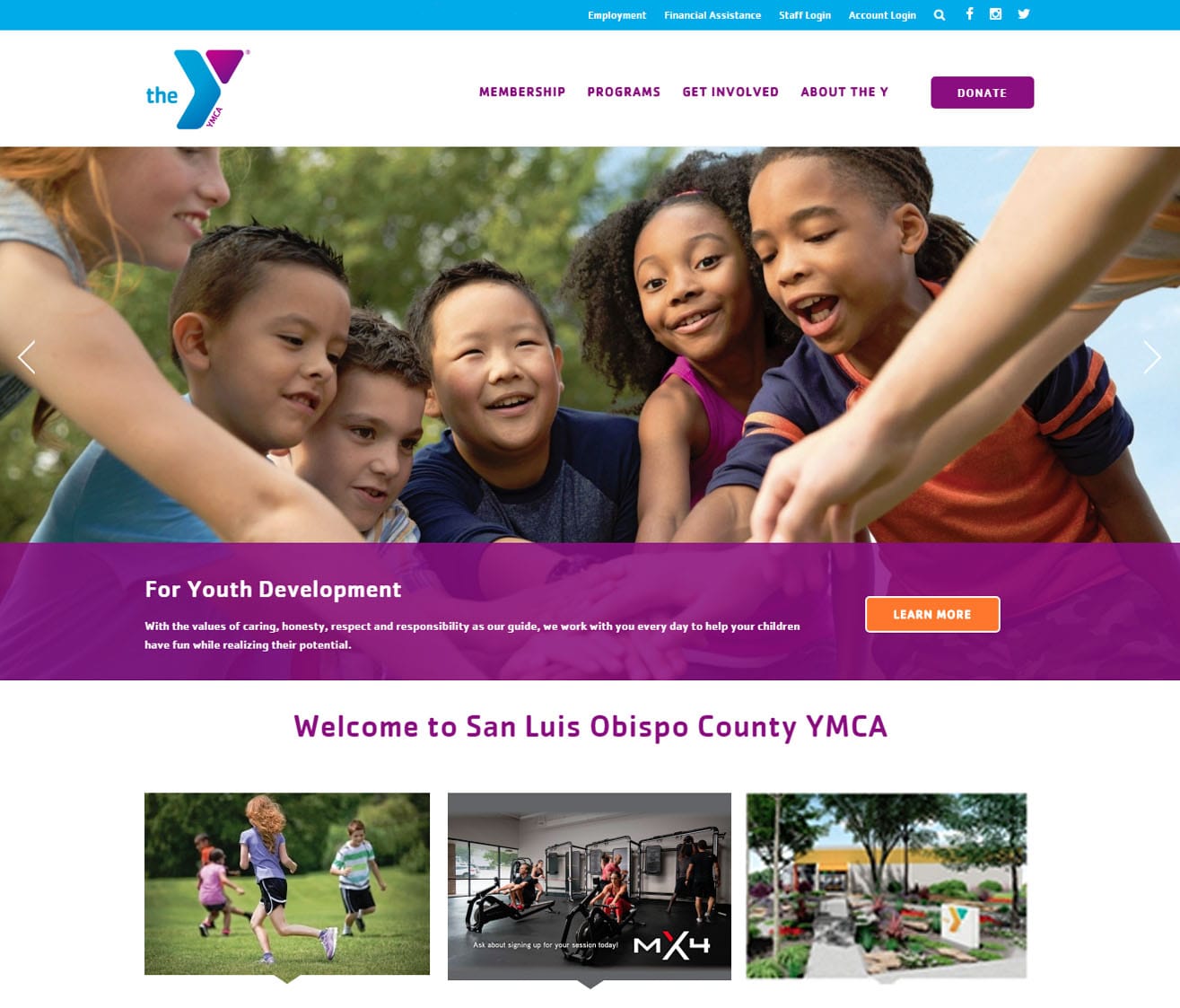 Strong web design is essential for maintaining and increasing member engagement. A website that functions poorly provides terrible user experience and makes visitors unlikely to return. This can be a serious blow to your engagement techniques, and it basically precludes any meaningful growth in your membership from digital strategies.
There are quite a few website design best practices to follow, but the most important all revolve around making your website more useful, intuitive, and visible:
Optimize your navigation. Anticipate what your visitors and members will want to do on your site, then make sure they can quickly and easily find those pages.
Standardize your branding. Consistent branding reassures your members that they're in the right place and gives your whole site a more unified, professional look.
Don't neglect marketing. Some of your pages, especially educational and promotional content, should be optimized for particular keywords to increase its visibility online.
Offer flexible tools. Use a CMS platform that offers easy add-ons or modules for donations, events, and members-only login.
One of the most important web design best practices that can support all your digital engagement and growth strategies is to focus on optimizing your entire site for mobile viewing. Huge proportions of web users use mobile browsers, so all your pages and tools need to look and work just as well at any size.
Simplified layouts, intuitive interfaces, fast load times, and concise forms are essential elements for mobile optimization. If your members engage with online communities or forums, make sure they can access all the features they need. Your membership management platform should offer a mobile version or app.
---

6. Integrated Web Campaigns and Events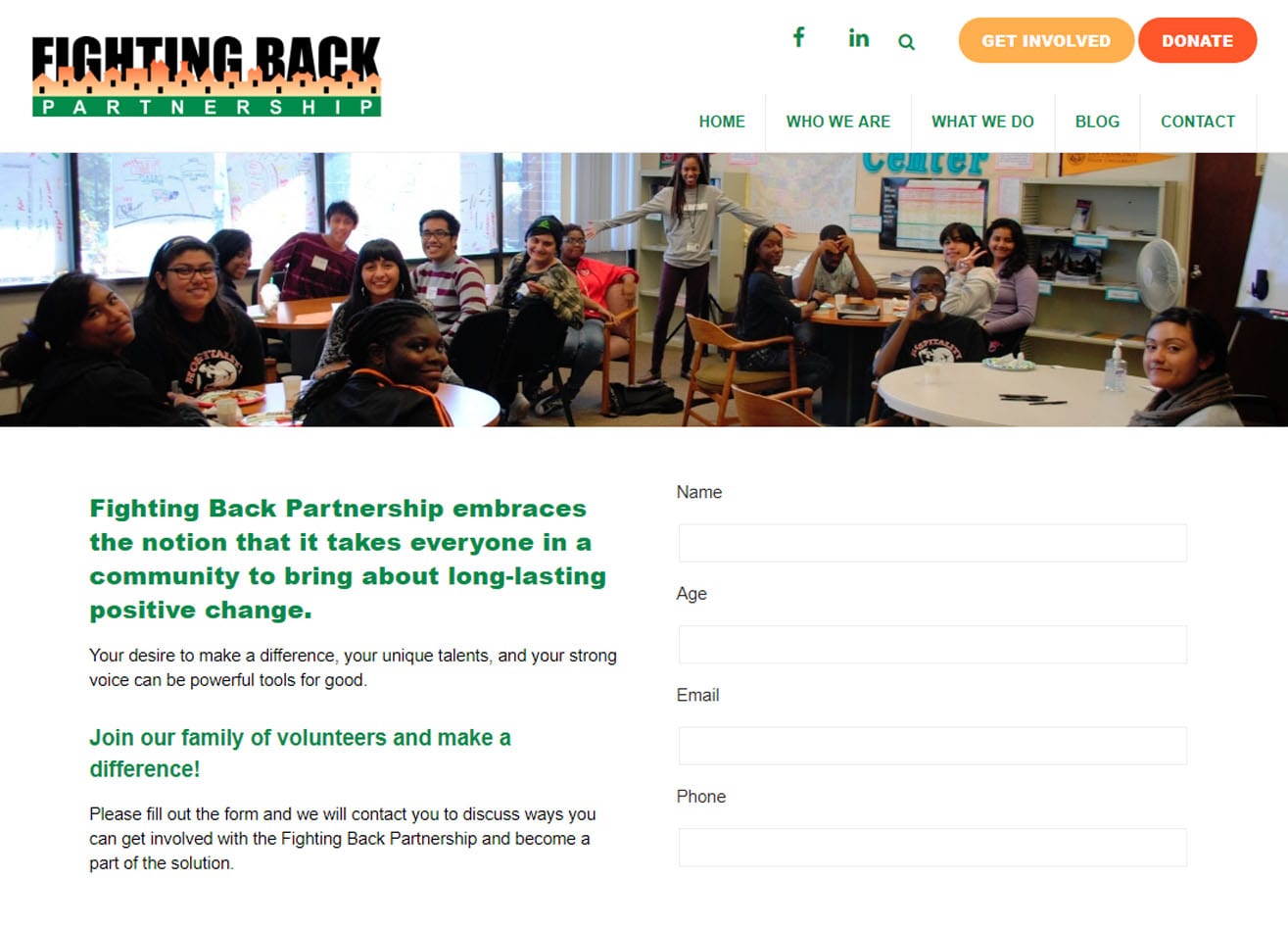 Once you lay the foundations for long-term growth in your membership by increasing engagement, you need to start taking advantage of the integrated digital infrastructure you've created.
With a network of engaging content to promote your projects, online communities to field member feedback, integrated event planning tools, and a strong website to hold it all together, you can develop extremely effective campaigns to attract new members.
Networked fundraising campaigns and web-based auction events are perfect examples:
Peer-to-peer fundraising campaigns. Invite your most dedicated members to become volunteer fundraisers. They'll promote your campaign to their online networks of friends and family, and your organization will be seen by an audience wider than ever before. These campaigns are the perfect way to leverage all of your digital assets at once.
Mobile auctions. The charity auction is a classic fundraising event for all kinds of nonprofits. Taking it online can be a smart way to make your auction more accessible for all of your members though. Exclusive events like members-only mobile auctions can be the perfect motivator for donors considering upgrading their involvement.
Peer-to-peer fundraising campaigns and mobile auctions can unite all your engagement and growth techniques because they lend themselves to a wide variety of promotional strategies and events, both online and in-person.
With an underlying foundation built to boost member engagement, campaigns and events that draw on all your digital resources are powerful catalysts for growth. Just make sure you're using the right platforms to plan and manage them. This guide to mobile bidding software from OneCause is a good place to start.
Smarter web-based strategies have the power to help grow your membership because they boost engagement. A strong culture of meaningful engagement that generates actual emotional, social, and philanthropic value for its members is a more effective advertisement than any flyer or email.
By strengthening your online presence and integrating your web, management, and database tools, your team will be in a stronger position to draw from all those resources as it plans engaging new programming events and campaigns.
---
Author Bio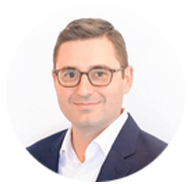 Jake Fabbri is the Vice President of Marketing at Fonteva with over 18 years of experience working in marketing management. He has experience with lead generation, content marketing, marketing automation, and events.