4 Tips for Hosting an Online Fundraiser that Guests Will Enjoy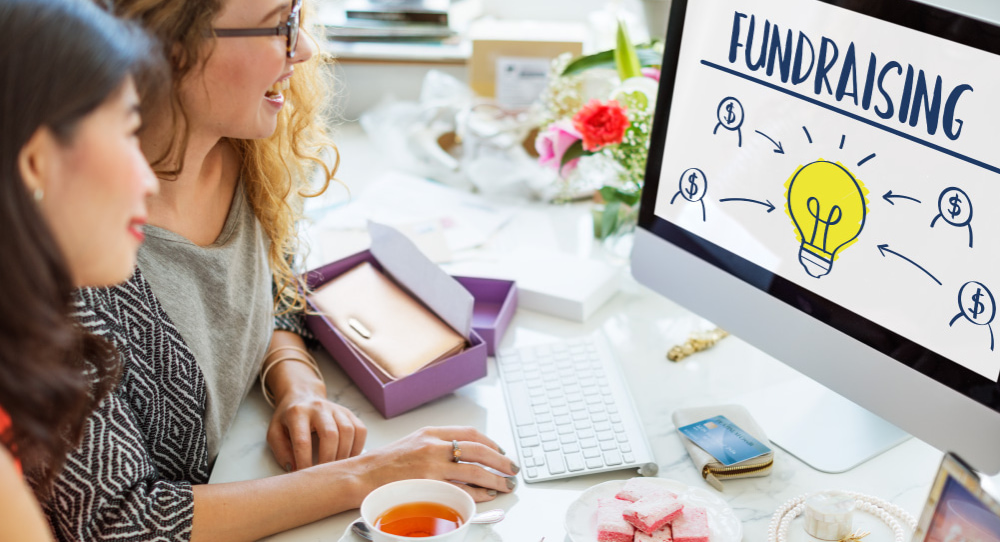 There are multiple factors that determine the success of an online fundraiser.
Your nonprofit's website and overall marketing strategy need to be on-point to spread the word and meet your event registration goals. You need to choose the perfect type of fundraising event and schedule it for the ideal day, so your audience will be interested and available to attend.
Your team needs to function optimally and ensure each person involved in planning the event meets their goals on time. And of course, you need to invest in the right software to host your event, whether it's auction software, peer-to-peer software, live-streaming software, or another solution.
However, there's one factor that's potentially the most important when it comes to your event's success: the guest experience.
If attendees have a great time, they're going to give more donations, tell their friends and family, and attend your next event. If they don't have a great time… the results will be significantly less positive. It's that simple!
In this guide, we're going to discuss four tips for hosting an online fundraiser that guests will enjoy from start to finish. Let's get started.

1. Make it easy for guests to find and join the event.
In the past few years, you've probably attended more virtual events than you ever thought you would in this lifetime. Maybe you've had wonderful Zoom-based family game nights, watched concerts happening hundreds of miles away, and attended complex, multi-track conferences.
Now, we know virtual events can go one of two ways: 1) it's a great experience, making you wonder why we'd ever return to in-person events, or 2) it's a too-long, tech-issue-riddled experience that makes you want to put your laptop away for good.
And, you can often tell which it will be in the first few minutes of the event! Either you have an easy-to-locate link that takes you immediately into the experience, and you're greeted by an eager event host (good). Or, you fumble around trying to find a link to join the event, realize you never received it, contact the event host, miss the first session… you get the idea.
The truth is that even though you're not leaving your home, sometimes joining a virtual event can be a hassle. Let's avoid that experience for your event's guests.
The first strategy is to invest in online fundraising event software that is user-friendly for guests. For example, Handbid's guide to charity auction sites discusses the value of using software that's accessible on desktop and via native apps for both Apple iOS and Google's Android. That way, guests can access the event regardless of the type of technology they're using.
Beyond that, think of ways that you can increase the convenience of joining and participating in your event. As a baseline, share a direct link to join the event rather than sending guests on a scavenger hunt across your website.
Then, make the most of rising online fundraising tech to improve specific event types. For example, mobile bidding software can improve the guest experience at virtual auctions. Or, integrations with social media can elevate the virtual peer-to-peer fundraiser experience.

2. Fill the event with engaging, exciting content.
Think about the last in-person fundraising event you attended. You were surrounded by peers who also cared about the nonprofit's mission, adding a networking aspect. Everywhere you turned, there were smiling staff members and volunteers, eager to chat with you about the cause. And, if there was an entertainment aspect like live music, it likely came from big speakers so you were immersed in sound.
Now, think about the virtual event experience. You're sitting alone in your home office or perhaps at your dining room table. You're staring at a screen that's anywhere from 11 to 16 inches across (or smaller, if you're on your phone!), and you're watching an event take place from afar.
Do you see the engagement gap? Bridge this gap by filling your event with exciting content that keeps guests glued to their screens.
Let's walk through an example fundraising event—online auctions—to brainstorm ways that you can amp up your virtual fundraising event's excitement. For example, with an auction you can:
Procure auction items that are in high demand and hard for guests to get elsewhere. It's hard to turn away from the bidding process if you're locked in a battle for National Championship's tickets or a once-in-a-lifetime Disney Parks bundle.
Make the event 4-dimensional. Consider shipping a meal or snacks to event guests in advance. That way, guests get the catered-event experience from the comfort of their own homes.
Livestream an auctioneer, speed-talking through items and narrating the event. According to re:Charity's guide to livestreaming for nonprofits, live streaming is a powerful tool for a variety of fundraising events, whether a virtual gala, a digital talent show, or in this example, an online auction.
With these tips, you'll have an online auction event that has audience interaction, in-person elements, and eye-catching items that holds your guests' attention. It sounds pretty engaging to us!

3. Build-in strategies to draw guests back into the event.
Let's be honest, you could be watching engaging content (like binge-watching the latest Netflix hit, catching the final games in a playoff series, or whatever else catches your eye), and still zone out. It's just a fact of life that if you're sitting still and staring at a screen for an extended period of time, you might lose focus here and there.
That's why you need to include check-ins throughout the event, to recapture guests' attention and bring them back into the experience. For example, you could use:
Push notifications or SMS texts to grab the attention of guests who may have left the event in lieu of social media scrolling. We're all guilty of it!
Fundraising thermometers or donor leaderboards to add a sense of motivation and competition to the event, even driving guests to make a greater impact to reach the overall event goal.
Live fundraising challenges, bringing guests together in a concentrated fundraising push to reach your goal!
It's inevitable that you'll lose your guests' attention here and there. Trying to prevent that outright is impossible. What matters most is how you recapture those guests when it happens!

4. Don't forget to say "thank you."
It's great if guests attend and enjoy your online fundraising event. But, you know that this is far from the last event you'll be holding (or, the last time you'll ask these guests to give to your nonprofit). So, what's the best way to make sure they have such a good experience that they keep giving to your organization going forward?
Saying "thank you."
Send a genuine thank-you note to everyone who participated in your event, including both event guests and volunteers. It can be as simple as sending a quick email to the average guest, but you'll want to go above and beyond for attendees who gave in large amounts. For example, send a handwritten note and perhaps even give them a quick call to express your gratitude.
These notes have a number of benefits. First, you're showing donors that you appreciate them and that their contributions are valuable. Further, you can include additional information about ways for the donor to increase their impact, such as by researching whether their employer offers a corporate giving program and will make a matching donation.
The Gist
The success of your event comes down to one thing: whether or not guests enjoyed it.
With these four tips, you'll create an event that guests enjoy from start to finish. From making it easy to join the event, to capturing and recapturing guests' attention throughout, to wrapping up the event with effective thank-you notes, guests will have a great experience at your event and be eager for the next one. Good luck!