Nonprofit Website Design Tips: 15 Ideas for Your Organization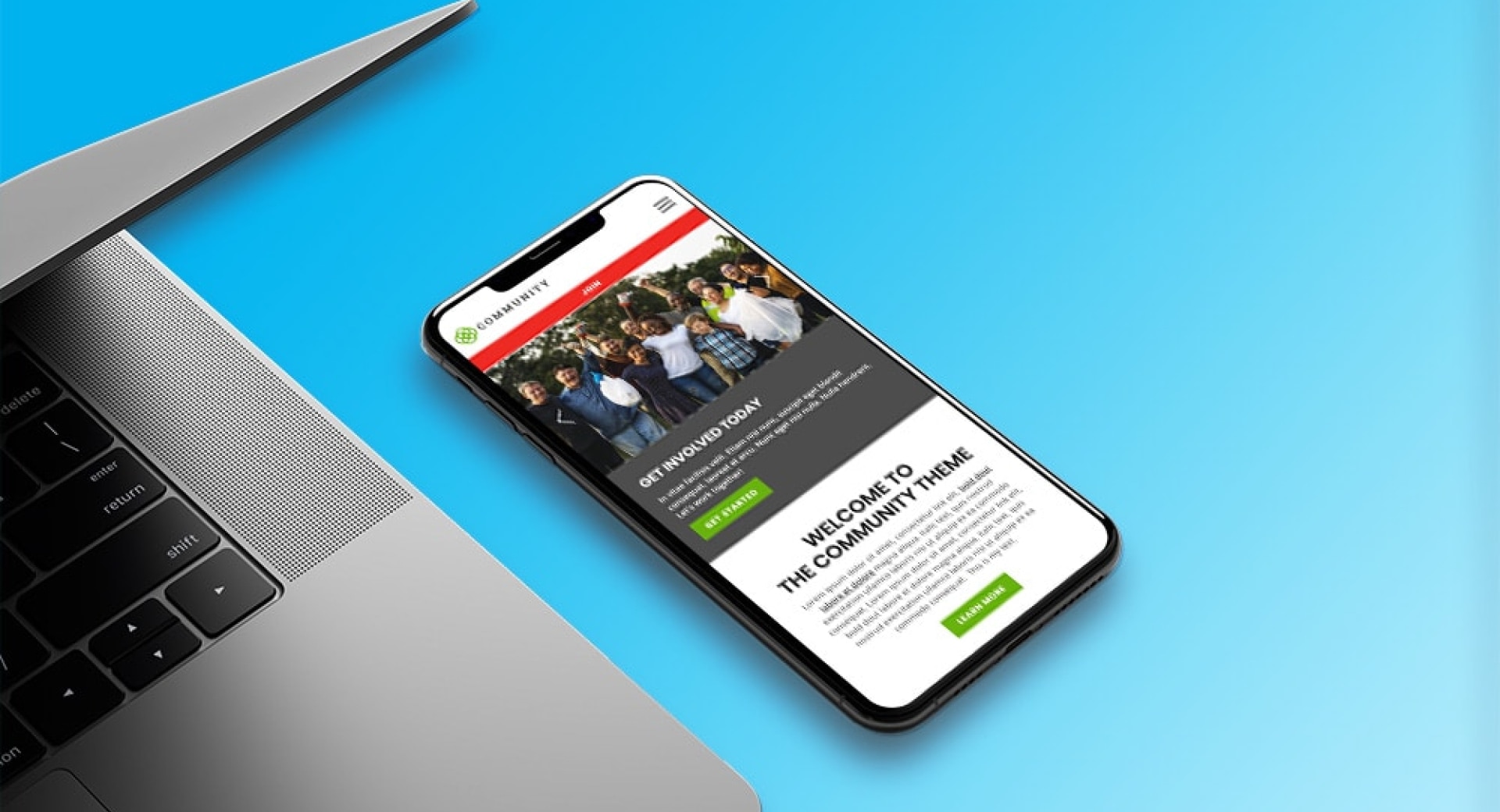 Your nonprofit's website is the single most important digital channel for your organization to maintain. It is the main source of information about your organization and often the first place supporters will check for news and updates. Having a website that is visually engaging, informative, and easy to use is essential to growing your relationship with these supporters.
If your organization is looking to make a greater impact online, consider the following ideas as you review your website design.
Why do nonprofit organizations need websites?
Nonprofit organizations rely on websites to raise awareness for their organization and increase engagement with their cause. Your nonprofit website allows new supporters to learn about your cause and old supporters to easily remain involved. With the right content management system (CMS), your organization can capture important information about your supporters through online forms and even collect payments such as event registrations and donations.
Why is great web design so important?
A great nonprofit web design does more than just look good. It ensures your website is easy to understand, navigate, and engage with. The best nonprofit websites are designed with purpose. They encourage site visitors to explore content and get involved with the organization's cause.
What makes a good nonprofit website?
A good nonprofit website offers a positive experience for both the site visitor and the nonprofit. This comes down to your website platform. Choosing a CMS that is built specifically for nonprofits will give you the right functionality with user-friendly tools to build your website.
---

1. Nonprofit Website Design Tip: Choose a nonprofit-specific CMS.
The majority of nonprofits don't have coding experts on hand. And let's face it, if you can't update your website easily, it likely won't get done. That's why choosing a nonprofit-specific CMS is essential to the success of your website. CMS platforms designed for nonprofits come with important functionality for fundraising and will make it easy for your organization to keep your website updated.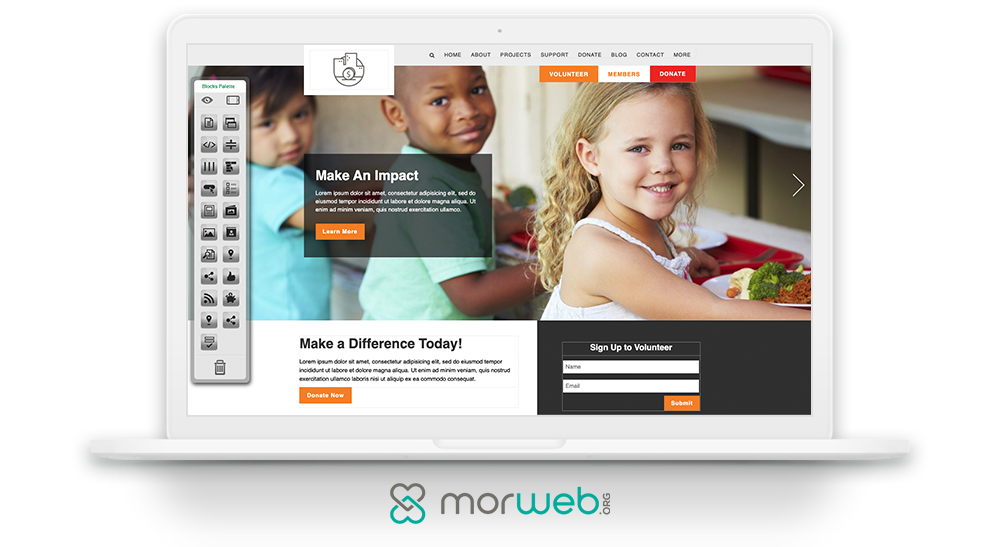 Check out Morweb for a drag-and-drop builder that makes creating beautiful nonprofit websites possible for anyone.
---

2. Nonprofit Website Design Tip: Make it unique to your organization.
Don't worry about looking like the most famous nonprofit websites. Ensuring that your site puts your organization and mission first, in a way that makes sense for your visitors, is the most important thing.
Your nonprofit CMS should allow you to customize your web design to reflect your organization's personality. Morweb's nonprofit website themes are fully customizable for even the most stringent brand standards.
---

3. Nonprofit Website Design Tip: Mobile-optimize everything.
Modern nonprofit websites must be fully functional on every device whether that's on a mobile phone, tablet, or desktop computer. Mobile-optimizing your nonprofit website is good for both the user experience and SEO of your site. The reason being that search engines like Google prefer websites that provide a great user experience on mobile and will rank your website higher than a site that is not mobile-friendly.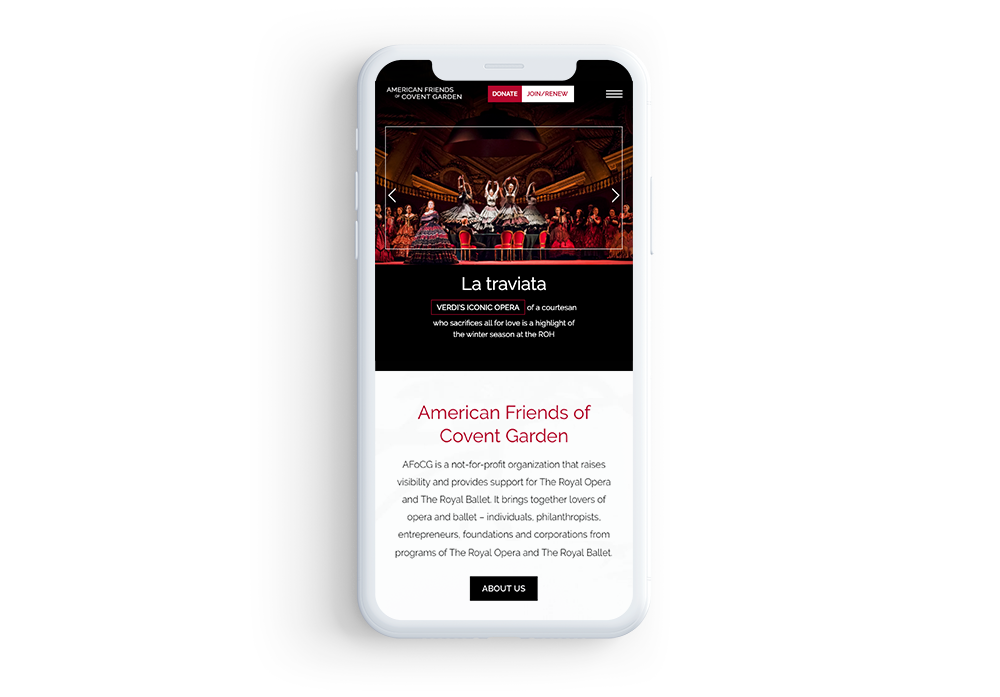 Most nonprofit CMS platforms will come with automatic mobile-responsive design. With a responsive web design, all elements on your site should adjust to fit the user's screen size including images, videos, forms and more automatically.
---

4. Nonprofit Website Design Tip: Make sure everything loads quickly.
A fast site-loading speed is also good for SEO. Site visitors are used to getting information immediately and if they have to wait for a web page to load, they may abandon your site altogether. Search engines rank quick-loading websites higher because they provide a better user experience than those that are laggy.
There are several steps you can take to improve the load-speed of your nonprofit website including compressing your images and minimizing the use of third-party plugins. Experienced web design agencies know how to optimize your site for fast loading and the right nonprofit website template will be designed according to these best practices. You can test your nonprofit website's load speed with Google's PageSpeed Insights.
---

5. Nonprofit Website Design Tip: Make sure your security is up-to-date.
Website security should be a high priority for nonprofits, especially if you collect online payments or user data through your site. The first step to securing your nonprofit website is to install a Secure Socket Layer (SSL) Certificate onto your web server. When your SSL Certificate is successfully installed, your application protocol (HTTP) will change to HTTPS to indicate that it is secure.
Nonprofit websites with self-hosted donation forms must be PCI-DSS compliant. PCI Compliance concerns how a donor's credit card and personal information is stored. Any information collected through your website must be protected and stored safely.
A good website hosting platform will take care of any security updates for you. While platforms like Morweb will automatically roll out updates for your website, open source CMS platforms like WordPress and Drupal rely on the user to run the update leaving your site vulnerable if you don't keep on it.
---

6. Nonprofit Website Design Tip: Keep a consistent visual brand across your whole site.
The colors, fonts, and image styles you use should be consistent on everything from your homepage to your donation page, so that visitors know your website belongs to your organization.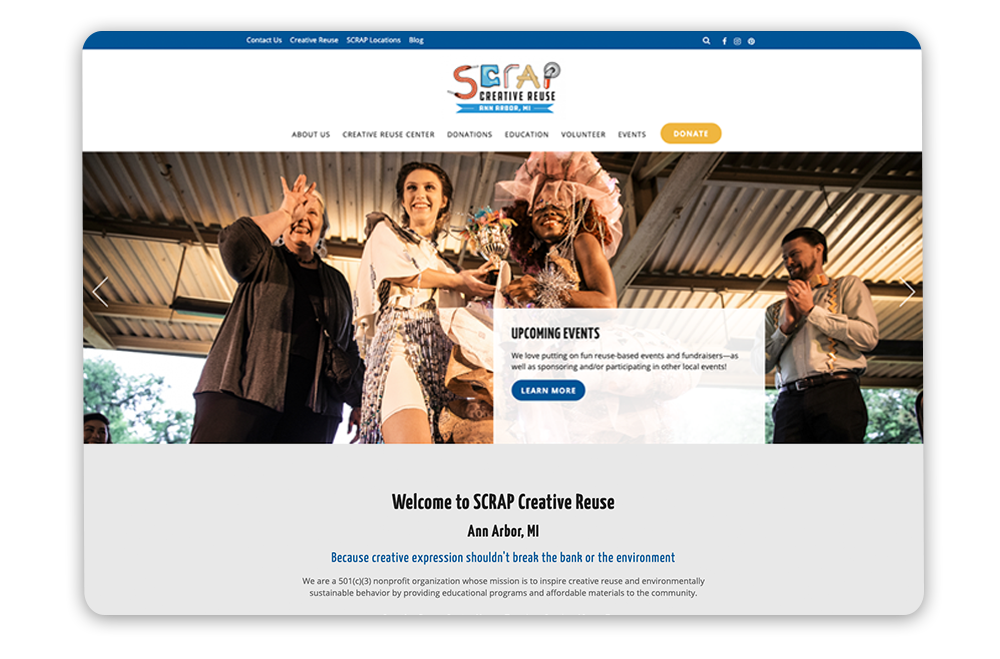 Donors typically feel more comfortable giving to your organization through an on-site donation form vs. an externally hosted form. This is because donors feel they can trust your URL while external URLs are easier to spoof and may turn away some security-conscious donors. Choose a nonprofit CMS that comes with built-in donation capabilities for a seamless giving experience.
---

7. Nonprofit Website Design Tip: Choose a voice and use it consistently.
Your nonprofit's "voice" should be the same whether a supporter is interacting with you on social media or your website. You should use this same voice when writing for your blog or newsletter. Consistency is important to give your supporters a clear sense of who your organization is and what you're trying to achieve with your mission.
If your organization doesn't already have one, consider creating a set of brand guidelines to help people within your organization use a united voice.
---

8. Nonprofit Website Design Tip: Include easy-to-use navigation.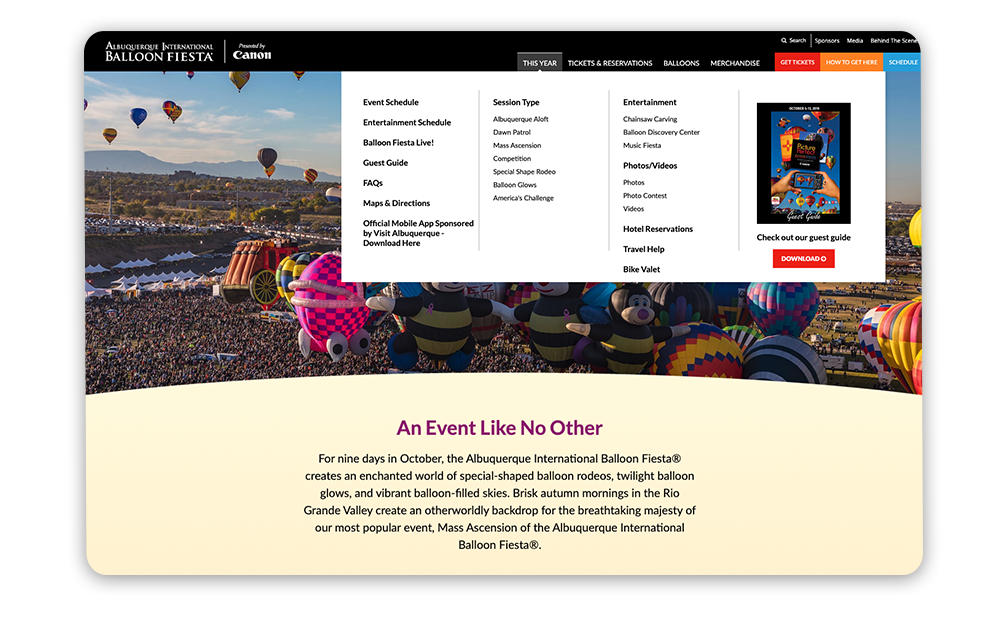 The structure of your nonprofit website affects the user experience. A website with intuitive navigation will help users find the information they need quickly. The primary way that most people navigate a website is through the main menu. You can further improve your site navigation by offering important links in your footer and a sitemap with a list of all of your web pages.
If your website has a very large navigation menu, consider using a mega menu. Mega menus are large dropdowns that allow you to organize your links into sections. This makes it easy for your site visitors to find the page they're looking for and explore other content.
---

9. Nonprofit Website Design Tip: Use pathways to guide visitors.
Site visitors have different reasons for coming to your website. Make sure that it's easy for donors to find the donation page, new visitors to find information, and regular supporters to find volunteer opportunities and event registration.
You can guide your visitors to these pages through calls-to-action (CTAs) and buttons. Nonprofit websites should include stand-alone buttons in their navigation to direct visitors to their most important pages whether that's your donation page, events, or membership page. Morweb's nonprofit website themes comes with built-in navigation buttons to help organizations achieve their website goals.
---

10. Nonprofit Website Design Tip: Build emotional connections through storytelling.
Effective storytelling helps your nonprofit connect emotionally with current and potential supporters. Using real images of beneficiaries and telling their stories will further get your message across. Many nonprofits will have a page on their site featuring success stories to help highlight the great work they're doing.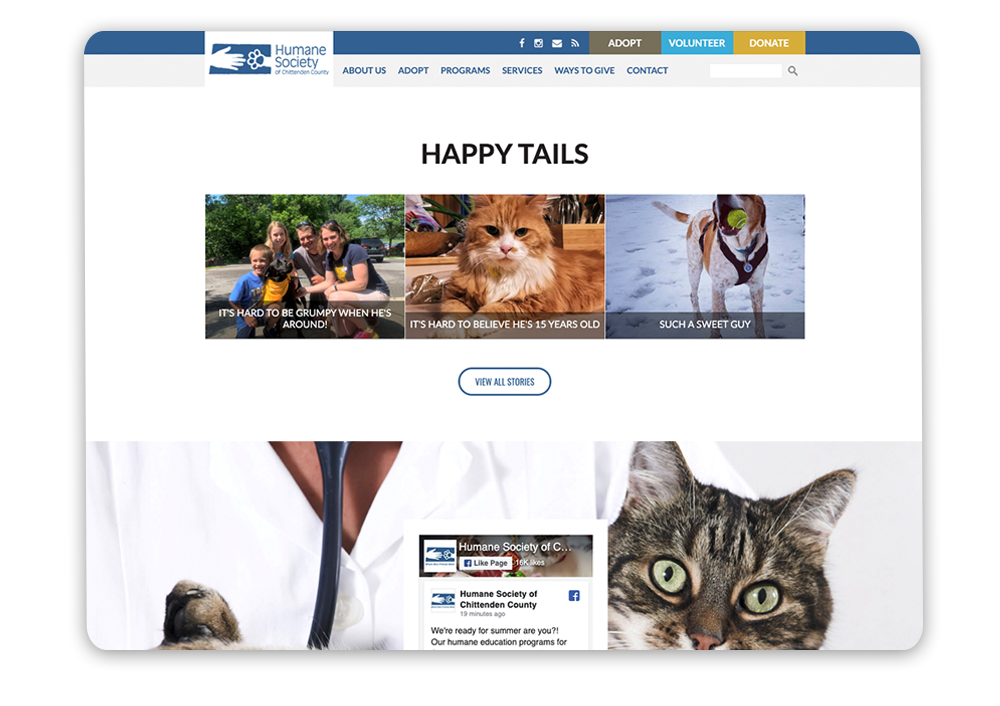 You can also feature testimonials from beneficiaries on your homepage. Consider using image sliders for testimonials to minimize the amount of space they take up.
---

11. Nonprofit Website Design Tip: Use pictures and videos.
Using visuals are a simple, yet effective way of getting your message across. Rather than telling site visitors how your organization is making an impact, show them with photos and videos. When visitors can see how you're making a difference, they'll be more excited about getting involved with your cause.
With a user-friendly CMS, you can display multiple images through galleries and embed Youtube videos. With front-end editing, you can easily update your images without the help of a developer.
---

12. Nonprofit Website Design Tip: Update images frequently.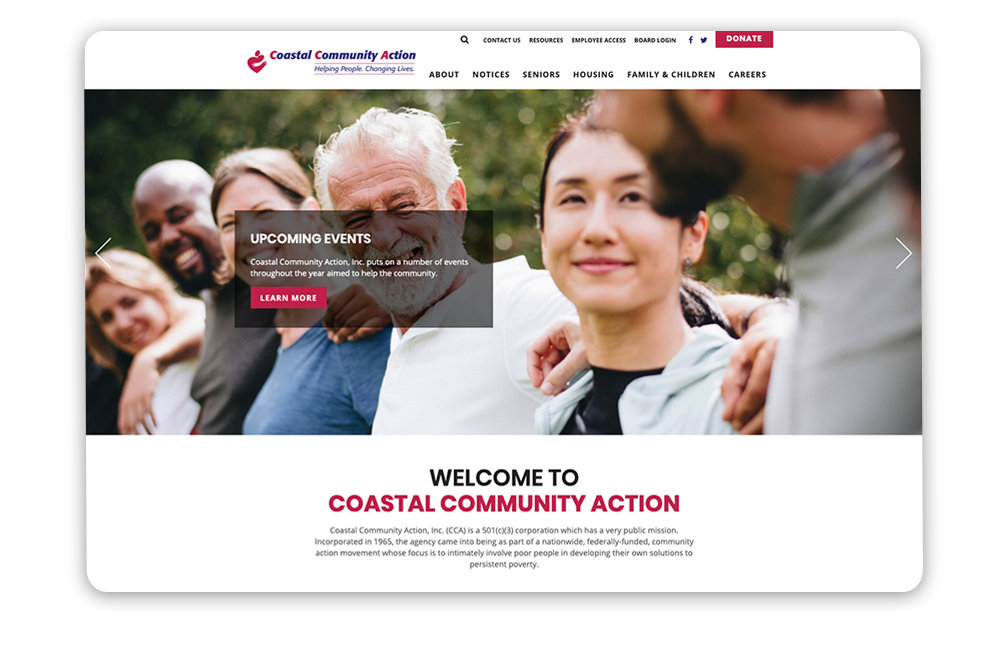 As your nonprofit moves forward, your images should as well. Frequently updating your images signals to site visitors that your content is current and your organization has an active online presence. A highly effective way to highlight new images is through a rotating image banner. Choose a nonprofit CMS that allows you to upload banners images on your homepage and include an engaging title and button link.
---

13. Nonprofit Website Design Tip: Use white space.
White space helps break up your website content and make it more digestible for readers. Use white space to guide site visitors through your web pages, drawing attention to your most important information. Choosing a nonprofit website theme will help you organize your content using prebuilt sections to take out the guesswork of designing your website from scratch.
---

14. Nonprofit Website Design Tip: Embed social channels into your site.
Apart from your website, social media is one of the most effective ways to engage supporters online. These channels should work together to strengthen your organization's vision and mission. You can connect the two by linking to your social channels and embedding a social media live feed on your homepage.
A live social media feed will keep your homepage fresh and show that your organization has an active social media presence. Choose your most active channel to showcase whether that's your Twitter, Instagram or Facebook feed.
---

15. Nonprofit Website Design Tip: Display upcoming events.
Events are a great way to connect with supporters in person and deepen relationships with your constituents. Your nonprofit website offers the perfect opportunity to promote these events as it is often the first place people go to get updates about your organization.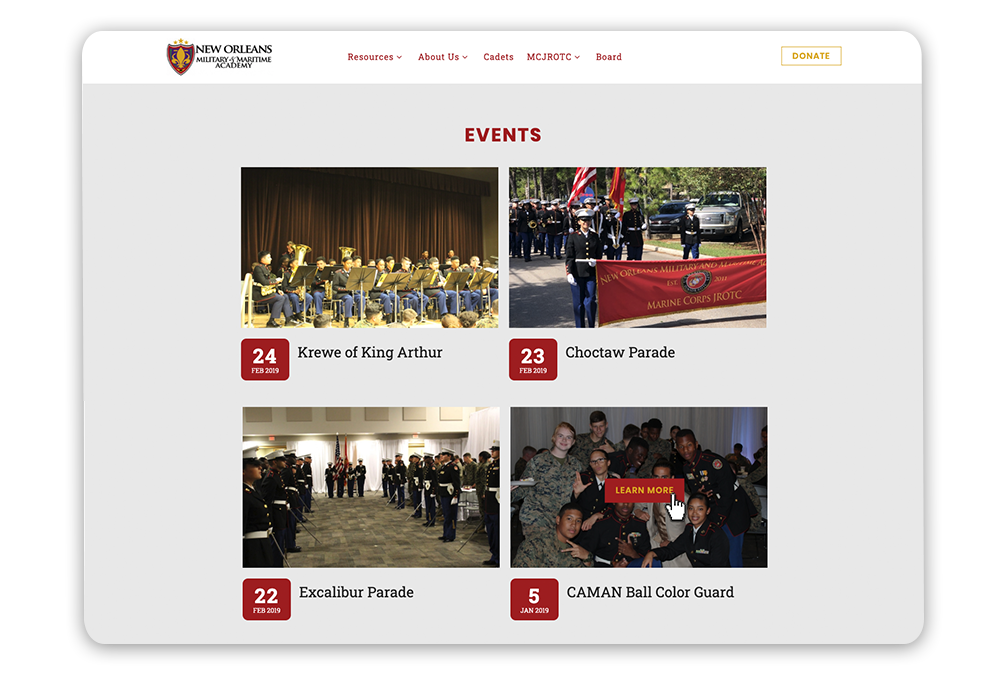 Help direct new site visitors to your organization's event page by displaying upcoming events on your homepage. By including dated content on your website, new visitors will be able to see that your website is frequently updated and will feel encouraged to check back for more engagement opportunities. With Morweb's events module, you can easily display featured events and schedule an unpublish date so that your website content is always current. Morweb even allows you to accept registrations and sell tickets online to help you manage event attendance.
---
The Gist
Designing an engaging and user-friendly nonprofit website doesn't have to be out of reach. With the right CMS and nonprofit-specific website features, you can improve your organization's web design to forge meaningful connections with supporters and further your vision online.