Nonprofit Website Best Practices: 6 Tips for Maintenance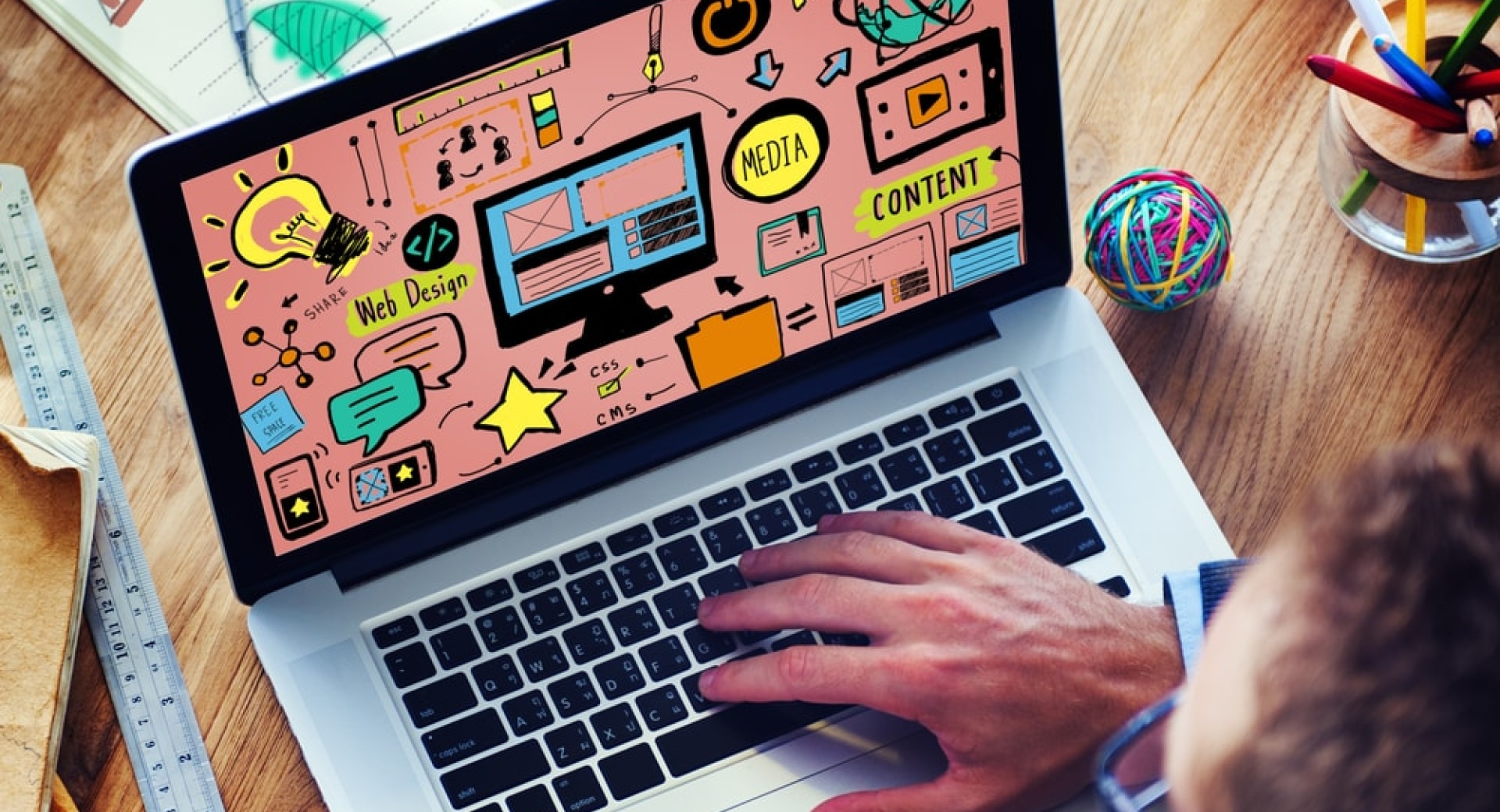 Creating your nonprofit website can be both exciting and daunting. You have an opportunity to build an online presence and create a source of information for people to learn more about your organization and your mission. However, there's a lot of work that needs to go into it.
Even once you've created your website, you can't simply get up and walk away. Your website needs to be consistently updated, so your organization should be prepared to maintain it and possibly upgrade to a new CMS if necessary.
Nonprofit website maintenance might seem overwhelming at first, but this process is easily navigable if you follow the correct strategy. In this article, we'll discuss some effective tips around best practices for nonprofit websites.
These tips include:
By following these best practices for nonprofit websites, you'll ensure your supporters stay updated on your organization's progress and that any necessary information is readily available.
---

1. Nonprofit Website Best Practice: Publish new, valuable, evergreen content to your blog or site.
As your nonprofit puts in the time and energy necessary to work towards your mission, it's important to also share updates on your website. Your nonprofit's website is a primary point of contact for many of your supporters, and it's also a key resource they will consult before donating.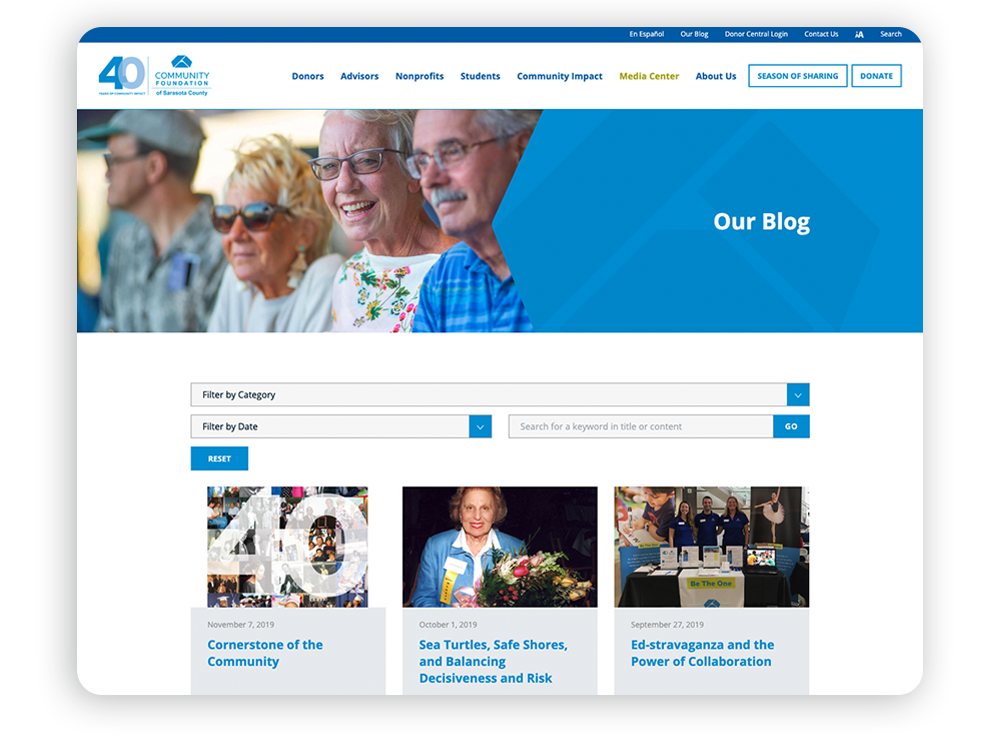 By publishing new content to your site, you can:
Help your donors and community stay engaged.

Your community wants to know what projects your nonprofit is currently working on. They also want to know how they can get involved. Keep your blog and web pages updated so current information is readily available to your supporters.
Help new people find out about your efforts. If you follow SEO best practices, you can guide new supporters to your website and your work. Search engine optimization (SEO) is the process of increasing your site's visibility on a search engine. By leveraging the right keywords and other pieces of metadata, interested users will be more likely to find your site and learn about your cause.
Keeping your content updated and fresh will demonstrate to supporters that you're committed to your cause and constantly taking action. Providing your community with the information they're looking for will help them discover your cause for the first time and stay engaged once they do.
---

2. Nonprofit Website Maintenance Best Practice: Maintain your site's security so that your donor data is protected.
One of the easiest ways to lose your donors' trust is by unintentionally compromising their information. If your website experiences a data breach or passes payment information over an unsecured server, you could hurt your relationship with your supporters.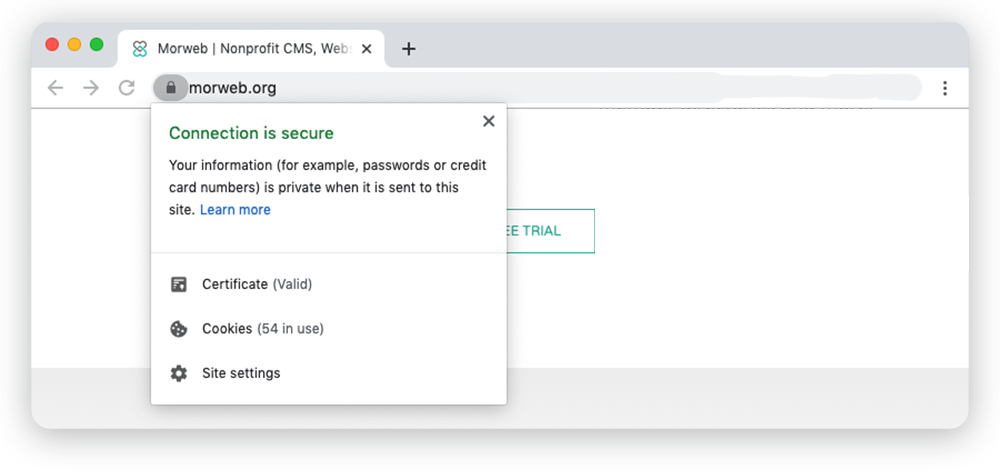 There are a few ways you can maintain a high level of security as you run your website. These include:
Maintaining HTTPS status.

The "S" in HTTPS stands for "Secure," and is the secure version of the HyperText Transfer Protocol (HTTP) your web browser uses when it communicates with websites. When your donors send sensitive payment or personal information over an HTTPS connection, it's more secure while in transit. Make sure your website leverages an HTTPS status.
PCI compliance on donation forms. Be sure to keep to the Payment Card Industry Data Security Standard (PCI DSS) for payment processing. As you process donations, the software with which you collect payments should be PCI compliant.
Strong passwords.

Use strong passwords or a secure password alternative to keep your website safe from hacking attempts. Many security breaches can be traced back to weak passwords. A secure website password will protect both you

and

your donors' information so that you can maintain their trust.
Protecting your donor data is of the utmost importance. If donors feel they can't trust your website or are uncomfortable giving donations through this channel, you could lose out on valuable support and revenue. Maintain your donors' trust and high security standards so that all of the data you collect (and your own!) remains protected.
---

3. Nonprofit Website Best Practice: Measure KPIs on a regular basis.
As you work to keep up your website by regularly adding content and news, it's important to recognize your ultimate goal. Whether you're looking to secure online event registrations, email sign-ups, donations, or just web traffic to educational pages, you should be measuring your KPIs (key performance indicators) and making sure you're meeting your goal.
KPIs you measure may include:
Ranking pages: pages that are ranking for certain keywords to help boost your nonprofit's visibility online.
Donations received: the number of gifts your organization received within any given timeframe.
Donation conversions by channel: possible channels include organic, social, email, referral, and others.
Website page views: the number of times visitors viewed a page on your website.
Landing page conversion rate: how many people who visited your donation page completed the donation process.
Understanding the goal of your website will help you implement strategies to achieve it. Not securing as many donations as you need? Consider adding more calls-to-action throughout your pages directing users to your donation form. Not getting enough page views? Consider implementing some SEO best practices or promoting your website on more channels, like social media and email.
---

4. Nonprofit Website Maintenance Best Practice: Keep your events calendars, news updates, and social media feeds current.
Your nonprofit's site is frequently the first place that an individual will look for information about your nonprofit's cause. For that reason, your site should include details about events and news, as well as offer social media feeds that keep your community engaged with your activities.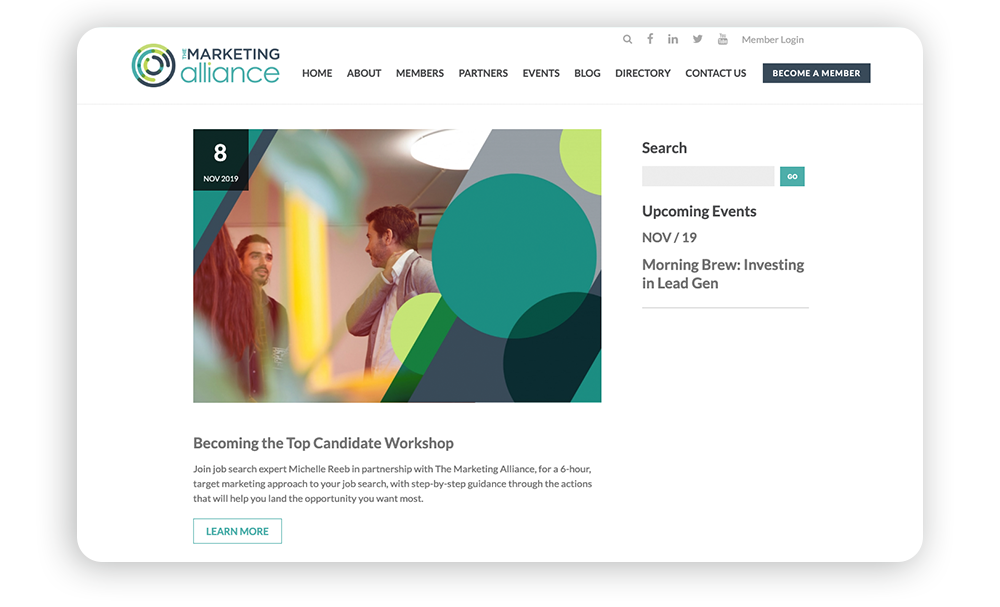 More specifically, your website should include:
Event listings. If your nonprofit only hosts a few events per month, rather than showing a blank calendar, display your events in a blog format.

Each post will go to an individual

event page with details on what, when, and where. Get your supporters excited and make it easy to register or buy tickets.
News updates.

Your nonprofit likely has progress updates on a regular basis, and it's essential that you share these with the community. Are you launching a new peer-to-peer fundraising campaign or hosting an auction? Create a news blast and share the details on your blog.
Social media feeds.

Be sure to incorporate live social media feeds into your website. Live feeds automatically update as you post on your social media accounts so your site visitors get real-time updates. Keep your feeds current so that web visitors constantly see new posts each time they visit your site.
By keeping your materials current and up-to-date, you'll give your supporters plenty of ways to engage with your nonprofit. Whether that's through social media or buying a ticket to your annual fundraiser, your supporters will have many opportunities to witness the great work your organization continues to do.
---

5. Nonprofit Website Best Practice: Ensure that all links and contact information are correct.
One of the biggest deterrents a web visitor can encounter is clicking a link on your site and finding that it's broken or doesn't take them to the intended place. For that reason, ensuring all of your links and contact information are up-to-date is essential.
Consider going through the following parts of your site to make sure everything is current and correct:
Your "Contact Us" page
Your "About Us" page
Your "Donate Now" links
Any series of links that take your users further down the donor funnel
Individuals who visit your site should be able to learn more about your organization by contacting you directly or by following links to other resources on your site. Make sure your educational content is easily accessible and that you offer all of the information visitors will need to explore your nonprofit's mission.
---

6. Nonprofit Website Maintenance Best Practice: Upgrade your CMS when necessary!
As much as updating and maintaining your website should be a top priority, this won't be possible without leveraging the right content management system (CMS). Your CMS is a crucial part of nonprofit website maintenance because it either helps or hinders the process.
Nonprofits should carefully consider their CMS when creating their nonprofit site maintenance plan. The right CMS will make it much easier to keep up your website if your staff doesn't have the necessary programming experience to do so.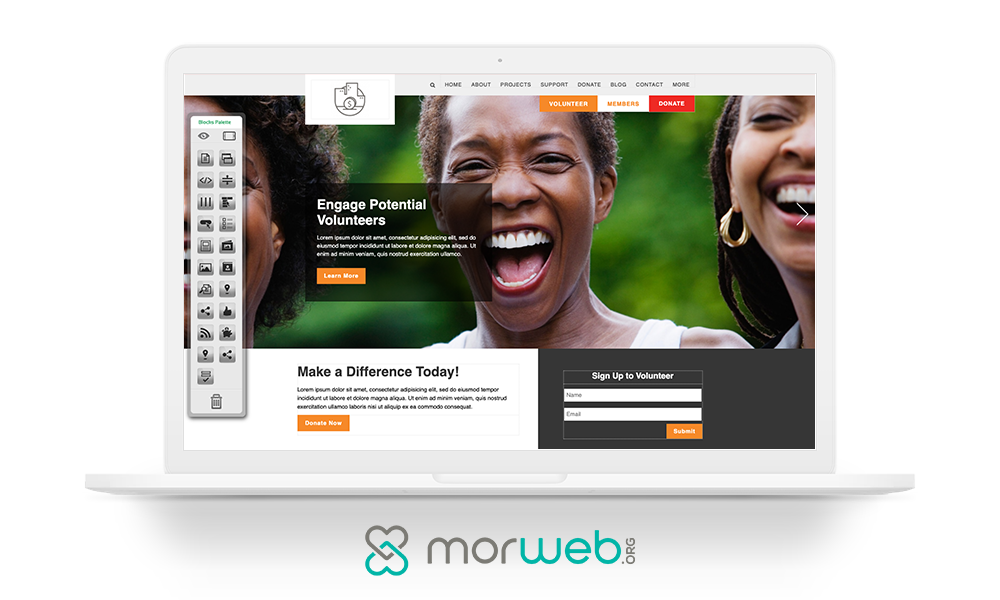 Look for these features in a CMS to ensure your nonprofit website maintenance is easy to implement:
Drag-and-drop templates.

If your CMS offers drag-and-drop templates, this will allow your nonprofit's team to choose from a set of pre-designed elements and easily play around with your design.
Live editing tools.

Use a CMS that offers live editing tools so you can see what your page looks like in real-time as you create it.
Mobile responsiveness.

Make sure your CMS offers mobile-responsive design features so that your nonprofit's website is easily viewable from any device.
When your CMS is easy to navigate and intuitive for any experience level, it'll be even easier to perform your nonprofit website maintenance. Keep your content updated and make sure it looks the way you intended with effective live editing tools and drag-and-drop features.
---
The Gist
Nonprofit website maintenance doesn't have to become overwhelming. If you develop a plan to keep your content fresh and updated, you'll be on your way to keeping your supporters informed and bringing in more donations.
If you're looking for more information on nonprofit website best practices or other topics discussed in this article, check out the additional resources below:
Let's talk about how your CMS can make maintenance a breeze: