Case Study: How Salesforce Integration Can Benefit Your Nonprofit Website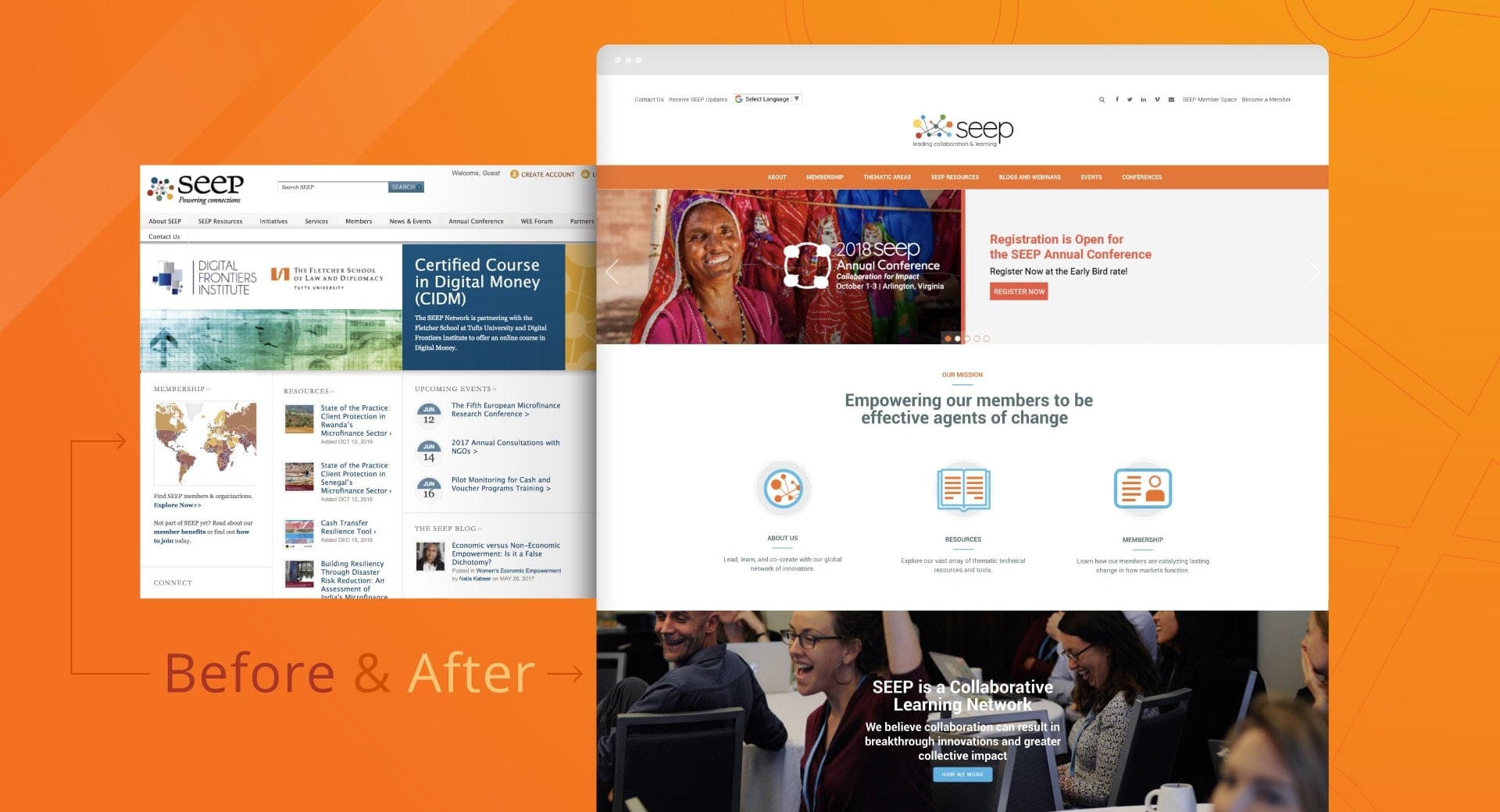 When our client the SEEP Network came to us last September, they presented us with a project request that has challenged many nonprofits and associations.
They needed a powerful website platform that could pull member information from Salesforce, their customer relationship management (CRM) system.
The SEEP Network AKA "The Small Enterprise and Education Promotion Network" is a global network of non-government organizations dedicated to developing innovative strategies that promote inclusion, develop resilient markets, and enhance the livelihood potential of the world's poor.
With over 100+ member organizations across the globe, managing their membership data is extremely important.
They also needed a custom forum called the Member Space with "kiosks" to allow member organizations to post requests for proposals (RFPs), funding requests, Q&A, jobs, and share research. Other requirements included a resource directory to host over 5,000 PDFs and a member directory search with an interactive map.
---
The Challenge
With Morweb's Salesforce integration, syncing data from their website to Salesforce and vice-versa is a straightforward process.
First, members can log in to the Member Space using single-sign-on (SSO) integration that pulls member credentials seamlessly from the Salesforce database to validate their member status.
Secondly, we created a custom form to allow members to update their information on the website's member directory.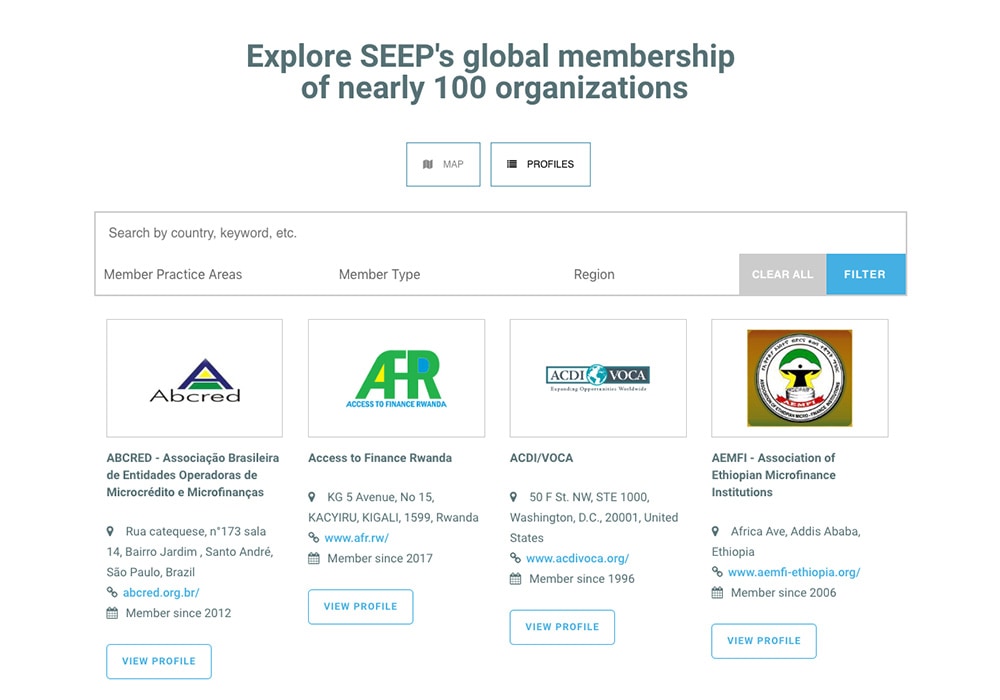 SEEP also required the ability to approve any member updates before they went live on the directory. Due to Morweb's flexibility, we were able to create a middle step that emailed SEEP administrators any updates to approve or deny with a single click.
Any updates are instantly pushed to the member directory and the Salesforce database, keeping all data synced without any manual updating by SEEP administrators, which was one of the initial core problems.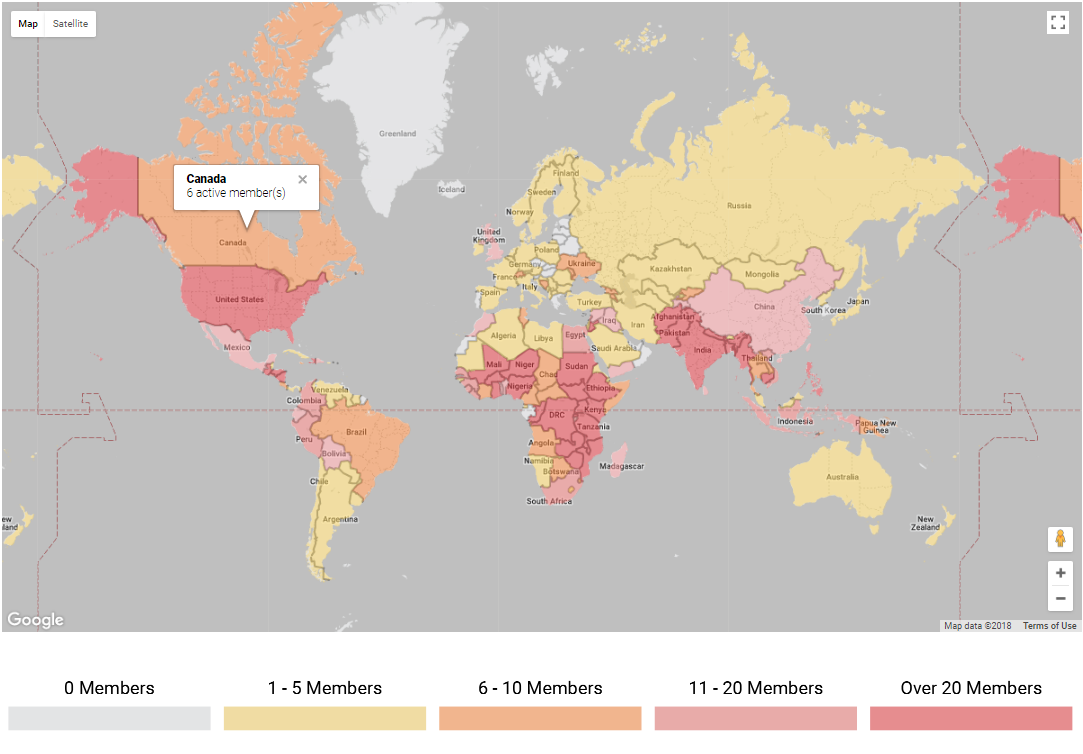 SEEP's interactive member map


---
Another challenge was to migrate a large number of pages, posts, and files from a 10-year-old proprietary content management system (CMS) to Morweb.
Morweb has developed its own unique migration tool to systematically migrate content from ANY platform to Morweb. Our team of developers migrated SEEP's massive directory of online resources from their old website and organized them using advanced search and filtering tools.

Morweb's powerful blogging module with targeted and global search provides SEEP's users the most efficient experience when searching and browsing through over 5,000 PDFs.
Our custom search allows users to filter by topic, thematic area, language, geographical region, year published or keyword.
We also implemented analytics by using Google Tag Manager to track document downloads and display them in SEEP's Google Analytics account.

Overall, Morweb provided SEEP with the right tools to create an exceptional user experience and track the impact of the resources they provide. With Morweb's integrated membership module and advanced blogging system, our team was able to meet their needs for member management and sharing resources efficiently.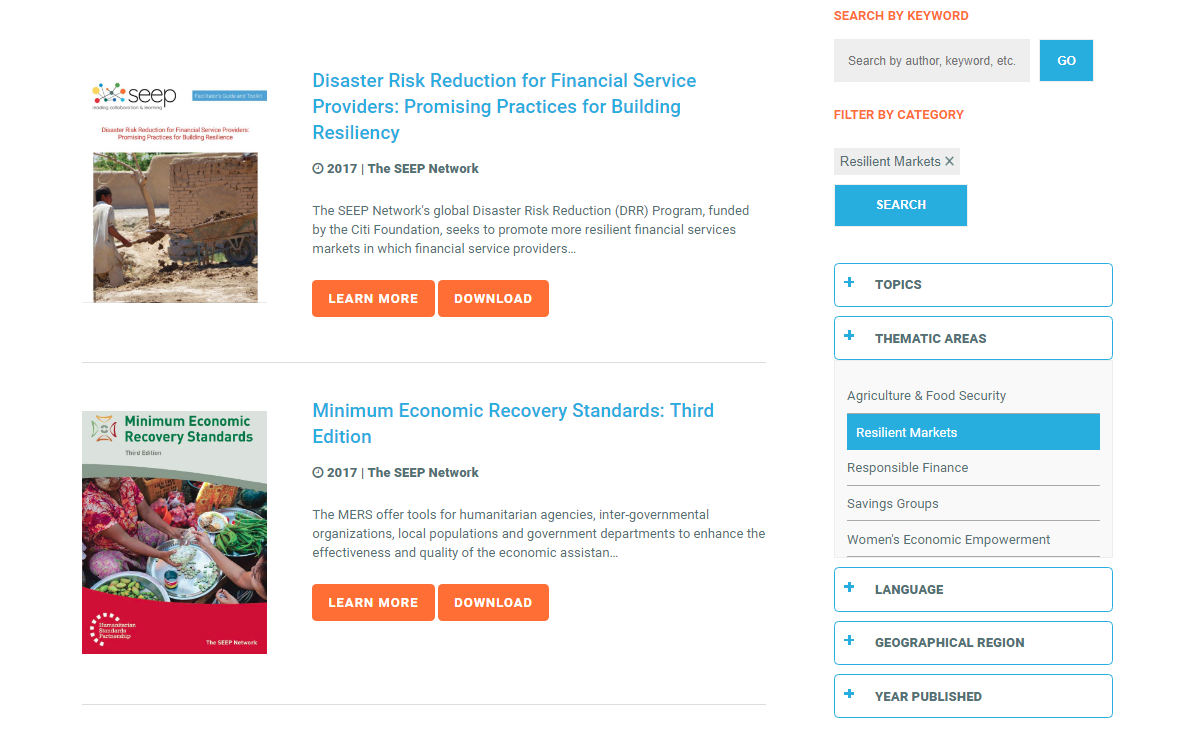 The SEEP Network's resource directory with targeted and global search


---
The Result
The end result of this project saw a completely redesigned website that is optimized for mobile, provides a great user experience and further promotes SEEP's mission.
Since the launch of their new website in early 2018, their year-to-date pageviews have increased by 31%, their page exit rate has decreased by 10%, their average pages per session increased by 22% and average session duration increased by 85 seconds.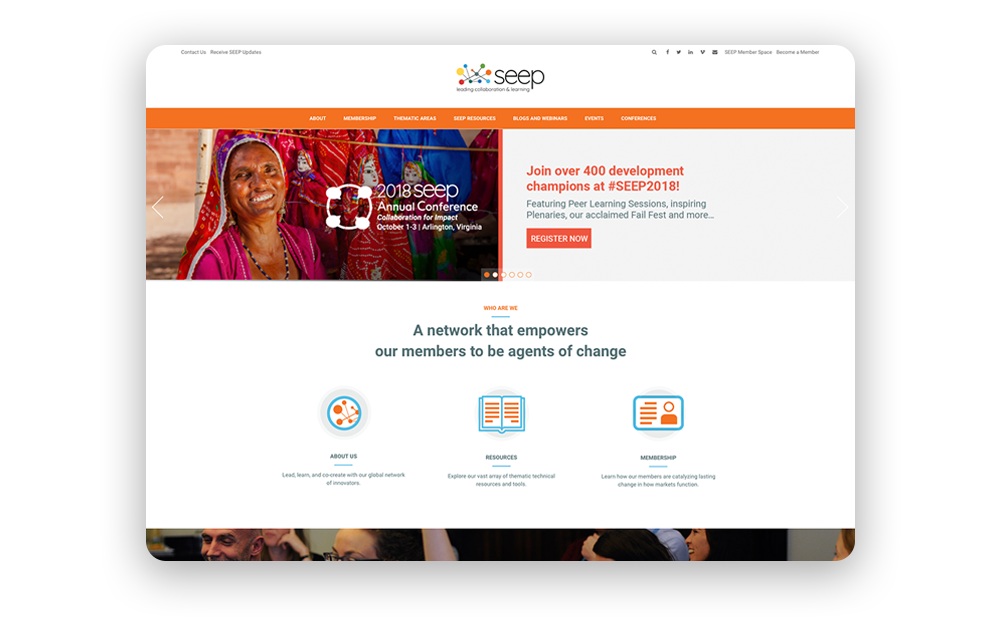 The SEEP Network's redesigned website
---

Looking to learn more about nonprofit CMS features and web design best practices? Check out these additional resources to help guide your research: