Nonprofit Web Design: 5 Strategies to Encourage More Engagement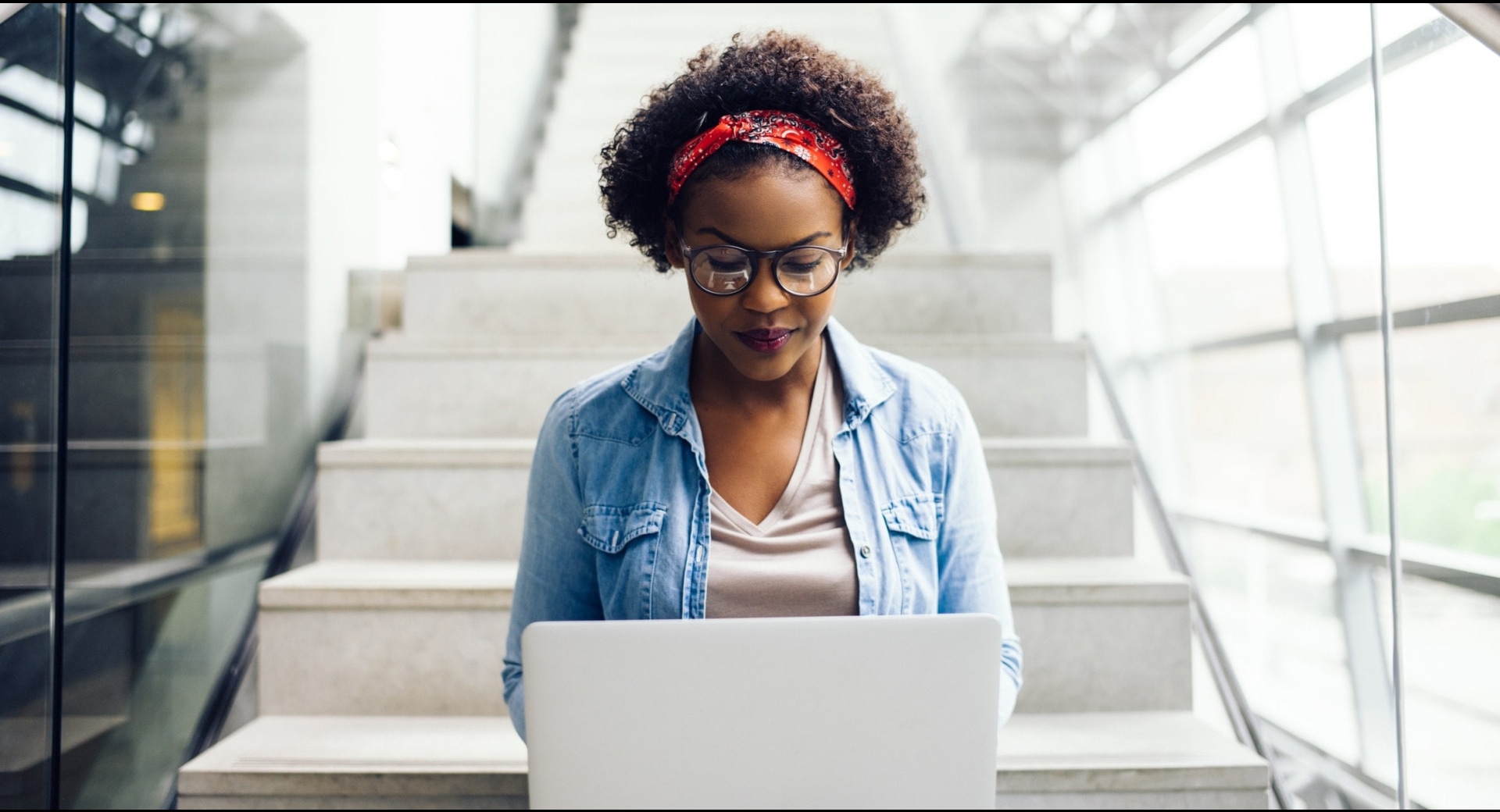 So your nonprofit has a website, but it hasn't been updated in forever and its only purpose at the moment is to direct visitors to your donation page. Or maybe you have a pretty good website, but for some reason web traffic is low.
Don't worry! We're here to help. We've compiled some of the best practices that nonprofits around the world are using to revitalize their websites and drive visitor engagement sky-high. Your website is a great way to communicate with your constituents, so take advantage!
To up your web design game, follow these 5 best practices for nonprofit websites:
By implementing these five tips, you're sure to increase web engagement and strengthen your supporter base. Let's get started!
---

1. Make your website functional and easy to use.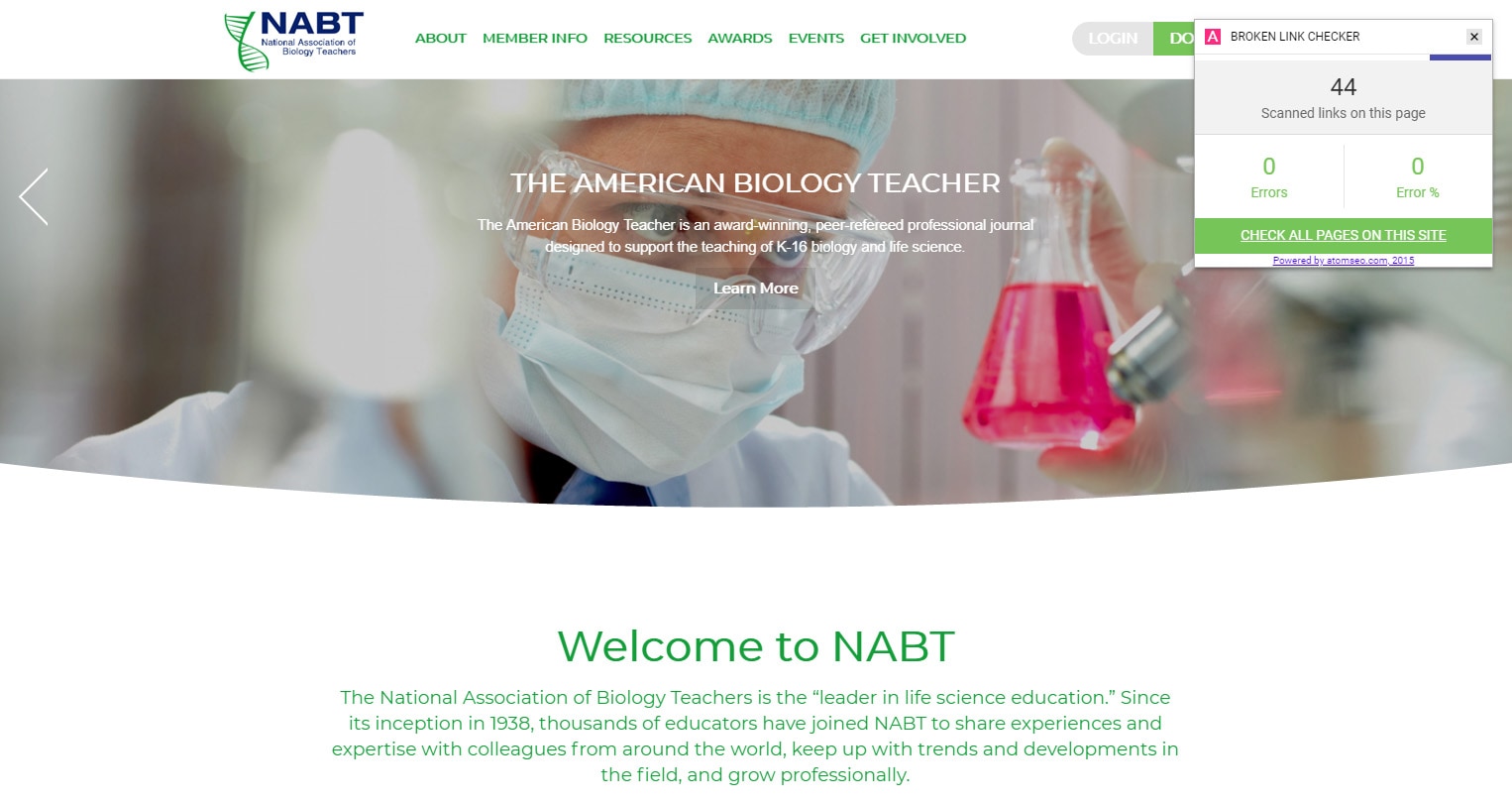 The very first step of optimizing your web design for increased engagement is to make sure that every part of your website works!
This means making sure your navigation menu, donation buttons, outbound links to other pages, and everything else are fully functional and go where they're supposed to go.
There are several free online tools you can use to check the functionality of your website such as Chrome's Broken Link Checker and SEMrush's site audit tool.
Once you're sure that your website is fully operational, you should make sure that everything on your website is organized, clearly labeled, and easy to find.
This means that your navigation bar should be accessible from any page and that every page should include a highly visible, clearly marked button that leads to your donation page.
---

2. Have a strong visual identity.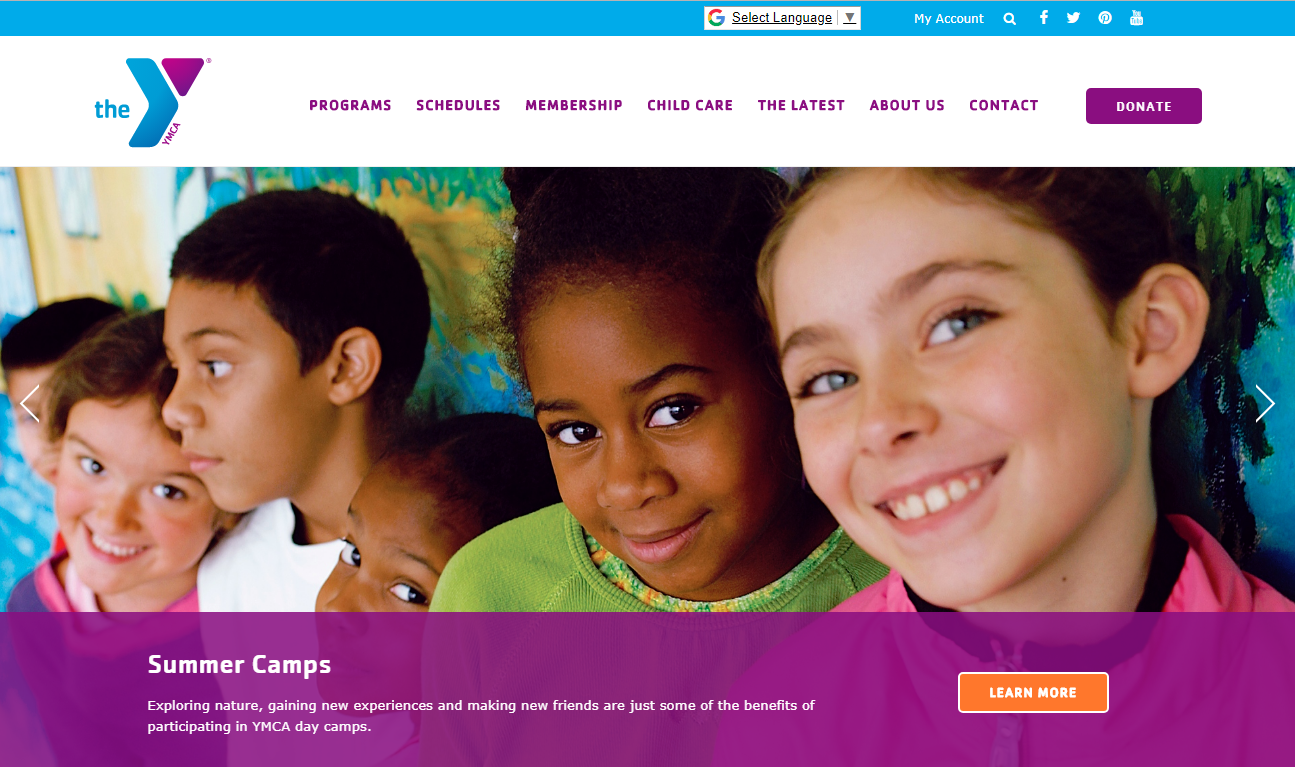 So your website works and is easily navigable, even for first-time visitors. Now what?
It's time to make sure that your website looks as good as it works! Some simple ways to do this are to get a professional-looking logo, incorporating high-quality pictures and videos, and using visual storytelling to promote your cause.
First: your logo. Your logo should include bright, easily recognizable colors, and a blend of simplicity and sophistication. If you don't have a logo already, ask your go-to graphic designer to brainstorm a few ideas. If you do, great! Stick it everywhere on your website. This prominent placement allows your visitors to feel confident that they're not being scammed by a fake donation website.
Next, brand your whole website to the colors of your logo! This creates a cohesive and unified design and adds to the feeling of security for your visitors as well as your professional appearance.
Finally, add some high-quality pictures and videos. Embed these into your pages so that your visitors know what your organization does in the real world. These graphics can include:
Participants at your latest fundraising event or fun-run
Children at your organization's summer camp (with parents' permission!)
Your staff hard at work behind the scenes
The beneficiaries of your nonprofit, whether that be underserved communities or homeless animals
These images and videos create visual interest in your website and allow your organization to tell its story. A picture is worth a thousand words, so by including pictures and videos, you tell your story and mission more effectively than a whole novel ever could.
---

3. Prioritize your online donation form.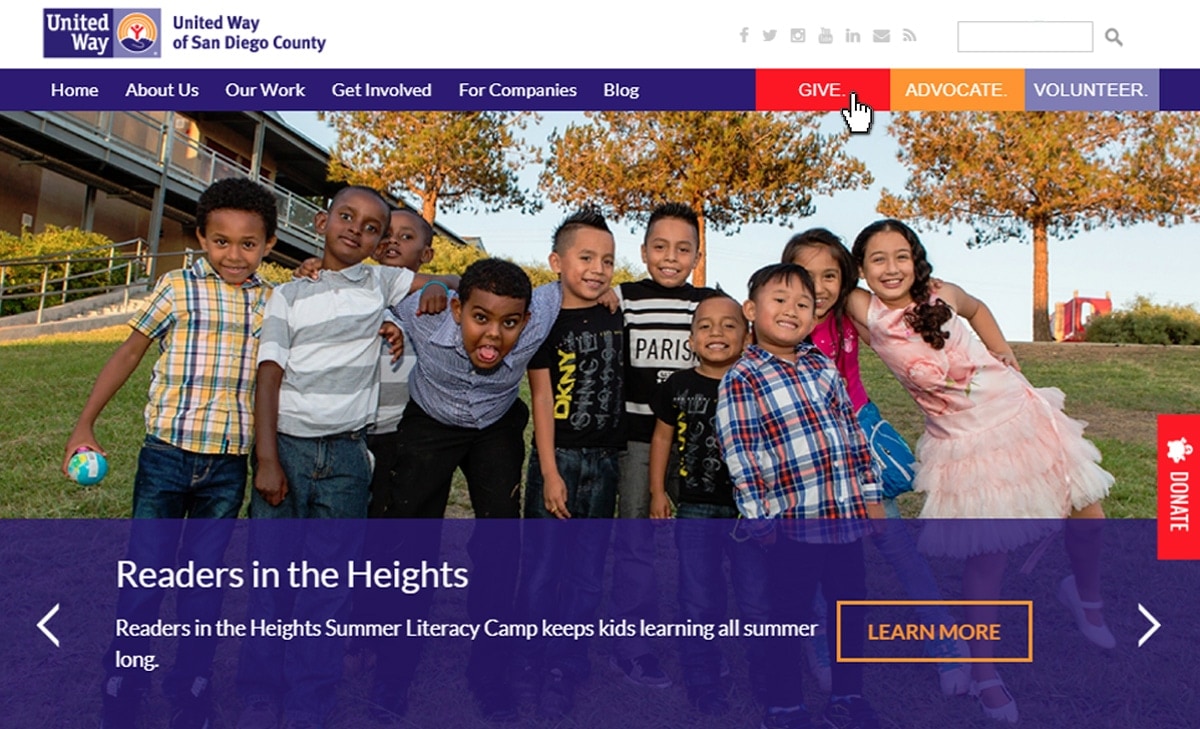 This page is inarguably the most important part of your online presence! Every nonprofit relies on donations from supporters to continue fighting for its cause, so you need to make it as easy as possible for people to give through your website.
First things first: this page needs to be functional and secure. Donors won't feel safe putting their credit or debit card information into a page that has glitches, and your nonprofit will be seen unfavorably if their data gets stolen!
Invest in reliable and secure donation page software, and you'll never need to worry about this again. Consider reading through Fundly's fundraising software recommendation list for some good ideas!
You also need to ensure that your donation page is designed to maximize the odds that your potential donors will become fully fledged donors, instead of abandoning the process halfway through. Here are some suggestions for donation page design:
Remove extraneous or unnecessary fields. Only ask for information required for processing payment.
Keep the design streamlined. Your page should be easy to read and navigate.
Make sure your donation page is mobile-optimized for smartphone users.
Link to a matching gifts database, so that donors can double their impact.
Having a donation page that doesn't ask donors to leave your website is another way to encourage their confidence in your organization and your donation process. And don't forget to say thank you for a completed donation!
---

4. Promote supporter-centric content.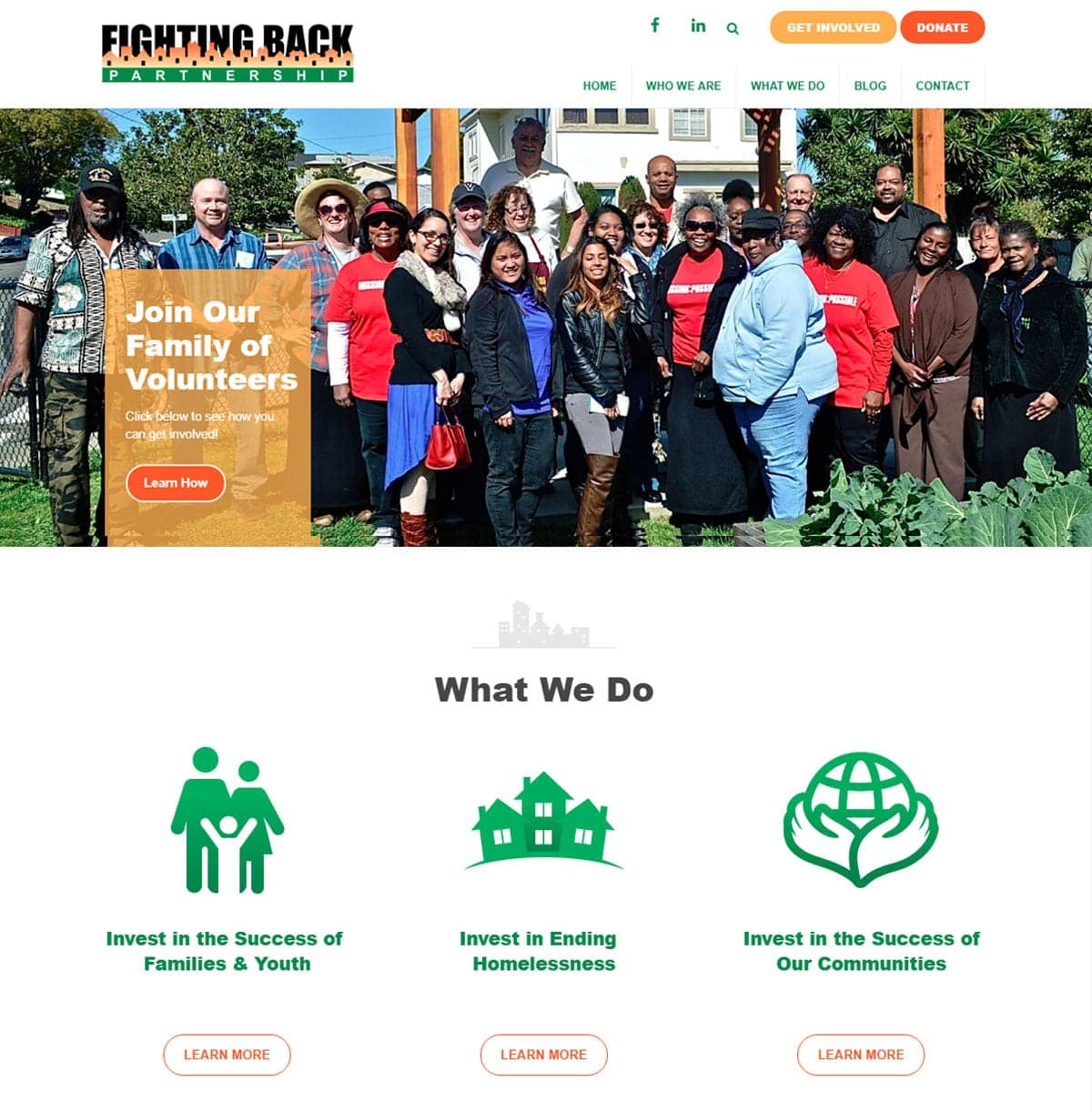 Although donation pages are an important part of your website, they shouldn't be the only reason why visitors come to your website! Your website is an integral part of your nonprofit's outreach strategy.
Visitors should come to your website to learn about your nonprofit's mission, projects, and general activities.
Your website should also include one or more pages specifically dedicated to thanking donors, volunteers, or anyone else that gives in any way to your organization. These pages are an important part of maintaining community relationships.
What else should visitors be able to find on your website?
Your nonprofit's annual reports
Your nonprofit's community impact reports
News articles or videos featuring your nonprofit or its work
A calendar of events and engagement opportunities
If your nonprofit has a membership program, you should include access to the membership portal on your website. That way, members have an incentive to frequent your website, as well as a way to check on any information they may need regarding their membership.
---

5. Keep your website updated.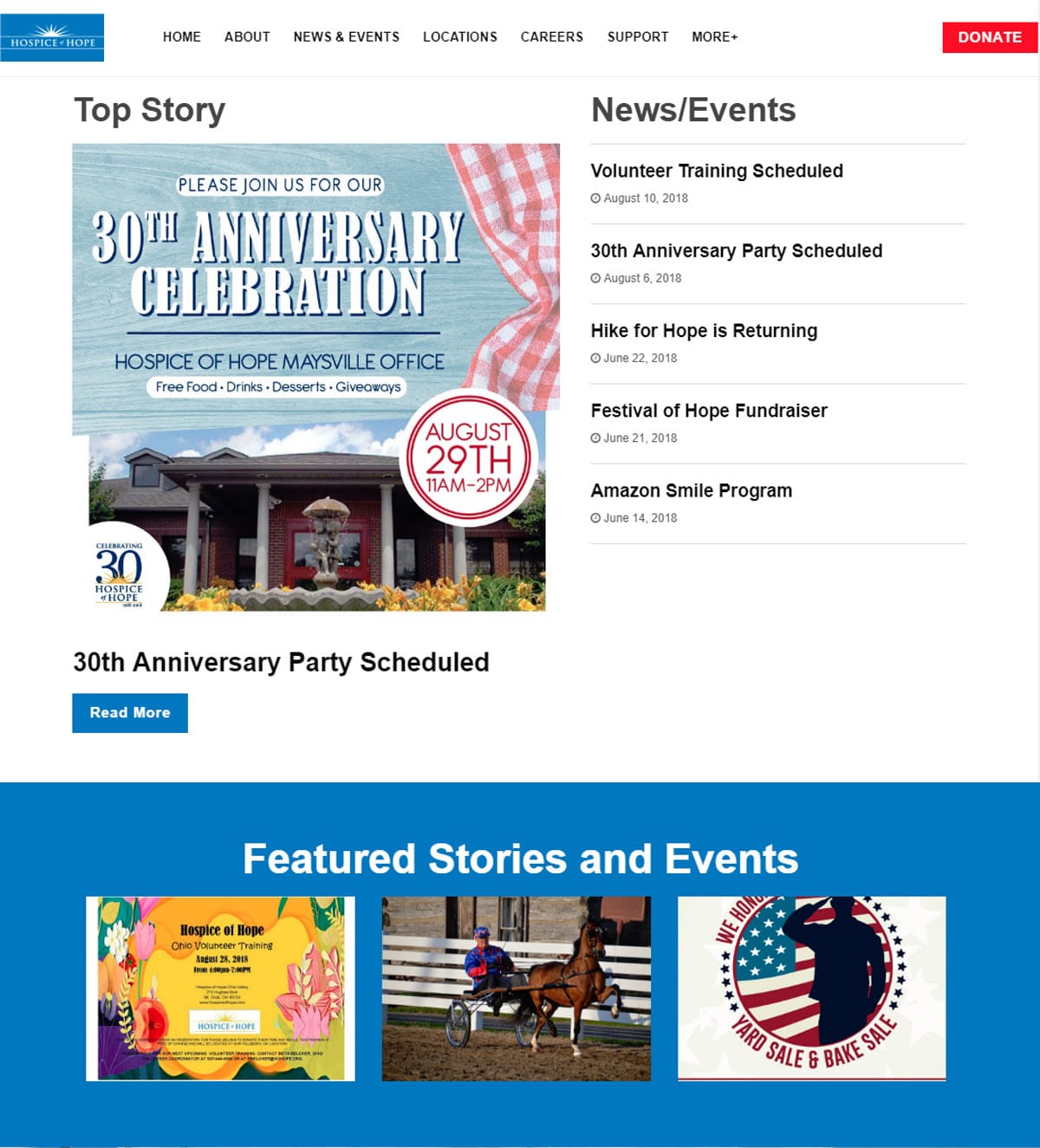 Now that your website is optimized for use and filled to the brim with valuable content, it's up to you and your team to keep it updated!
Your website should be the number one spot for supporters to find information related to events, volunteer opportunities, fundraising campaigns, and anything else they would care to know.
Other ways to integrate your other online accounts are:
Include a Twitter widget so that your followers can see what you're up to in real time, even from your website
Links to or embedded versions of your Facebook events
Links to your Instagram, LinkedIn, Pinterest, or any other social media platform you use
One more suggestion—keep updating your pictures as your organization takes them! Relevant and recent photos will keep visitors coming back to your website, even if they've been before, so they can see new content.
____________________________________________________________________________
The Gist
We know that optimizing your web design can seem like an intimidating task at first, but once you break it down into smaller steps, you can see that it's quite achievable!
A website, when used properly, can be an easy way to help grow your online presence. Your website is also a powerful tool for increasing engagement in your community, so take advantage of it to increase your nonprofit's outreach abilities.
---
Looking for more web design strategies for your nonprofit? Check out these additional resources to guide your research: