How Nonprofits Can Encourage Donations on Their Websites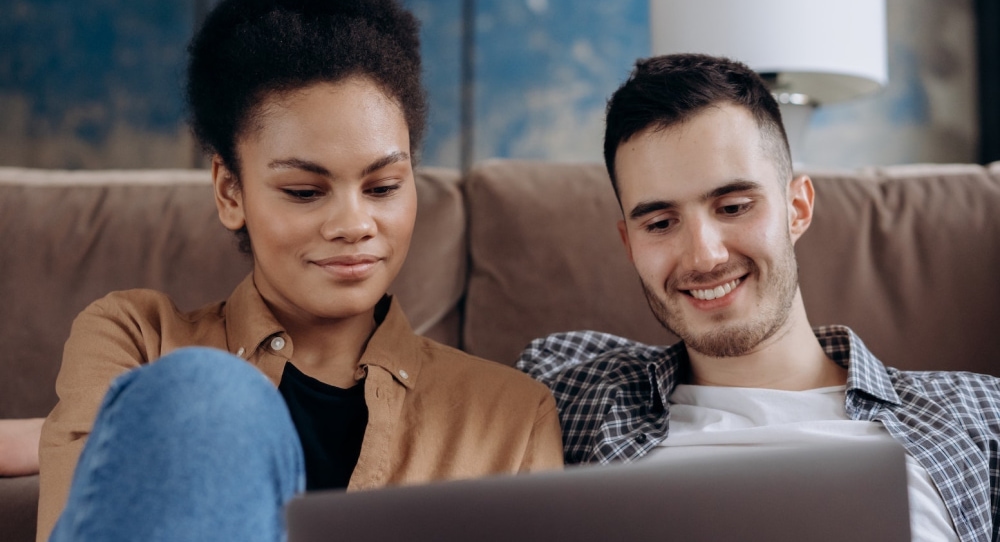 Nonprofits rely heavily on online donations as a source of revenue, yet encouraging individuals to donate can take time and effort. The perceived legitimacy of the organization, the attraction of the cause, and the simplicity of the contribution procedure are just a few of the numerous variables that affect whether or not someone will make a gift. In this blog post, we'll look at a few strategies charitable organizations can use to encourage website donations from the general public.

Communicate Your Cause Clearly
Your website is your most important fundraising tool with about 63% of donors preferring to give online with the use of a debit or credit card. For nonprofits, this means approximately 2 out of every 3 supporters interested in giving will look to your website when they're ready to donate.
People are more likely to donate to causes they can relate to and are influential in their lives. For example, individuals who previously suffered food insecurity might make it a priority to donate to food banks once they have a reliable income. Ensure that the issue you address and the impact your organization has on that issue are both communicated on your website. 75% of donors give due to their belief in a specific cause, and you can help cultivate that belief in your nonprofit through your website by:
Demonstrating your impact.

Share statistics and examples of how your nonprofit has fulfilled its mission. This might be the number of people helped annually, a success rate percentage, or any other relevant facts that will impress website visitors.
Using images.

Professional photos make your website stand out, and each image is an opportunity to show the people and places impacted by your nonprofit. Visuals allow supporters to envision the difference their gifts can make better than text alone can, increasing the possibility they'll donate.
Telling stories.

Donating is often an emotion-driven activity, and you can inspire gifts by telling stories that donors can connect to. You can add stories to your website by creating a case studies or testimonials page filled with stories from your constituents, volunteers, staff, and anyone else who is able to speak to your work. There are also subtle ways to tell a story through your language choices, such as telling supporters they're "making a difference" rather than just "donating" on your donation button.
Clearly explaining your target issues can also help you spread awareness. Donors who are passionate about your cause can easily share case studies, informational pages, and images with friends and family to demonstrate your work.
Make Donating Simple
The donating process should be as easy and uncomplicated as feasible. Use a prominent "Donate" button on your website, make sure the donation form is simple to complete and make sure the transaction is safe.

Be Transparent
People are more inclined to donate if they feel confident in the charity. Therefore, ensure your website details your organization's finances, governance, and management. Building trust can also be accomplished by being open and honest about how donations are used.
For example, you can provide transparency by featuring your EIN number in your website's footer. That way, it's clear to visitors that your organization is a legitimate, registered nonprofit.
Transparency also provides accountability and aids in preventing financial misconduct. The danger of fraud and money misuse is lower when your organization is transparent and honest about how donations are handled. Doing this can preserve public confidence and protect your company's brand.
Instill a Sense of Urgency
Donors are more inclined to step forward if they believe their donation will have an impact. Therefore, use words that convey urgency and emphasize the immediate benefits of a donation.
Additionally, using urgency can assist in getting beyond donor reservations and reluctance. For example, some people can be hesitant to donate because they believe their support may not be sufficient or because they are unsure of the results of their gift. By stressing that donations are required immediately, not later, and that every little bit helps, a sense of urgency can help allay these worries.
A concrete way to increase a sense of urgency is to use a fundraising thermometer. A fundraising thermometer shows potential donors your fundraising goal, how much money has been raised so far, and how much more needs to be raised in order to reach that goal. If potential donors see that you're only a small amount away from your goal, they may be more inclined to donate.
To enhance your fundraising thermometer, you can include dollar increments along the side and indicate what each dollar amount would allow your organization to do. For example, $1,000 may allow your animal shelter to rescue five animals whereas $5,000 may be enough to create an outdoor play space for animals in the shelter. When people can attach a tangible project or initiative with their donation, they'll be more likely to contribute.
Utilize social media
Social media may be a valuable tool for connecting with potential donors and creating a sense of community for your cause. Use social media to promote donations by highlighting particular campaigns, sharing updates about your activities, and sharing news.
Here are the best methods for using social media to persuade people to donate to nonprofits:
Use social media to offer engrossing tales about the individuals and communities that your nonprofit supports. Use words, photographs, and videos to communicate the impact of your work and the potential impact of donations.
Get your audience involved.

React to your followers' messages, reviews, and comments. Thank them for their assistance and ask them to tell others about your cause.

Use live videos.

Live videos are a fantastic method to instantly connect with your fans. Use them to organize Q&A sessions, distribute work updates, and highlight your effect.

Work with influencers.

To reach a larger audience, form alliances with social media influencers supporting your cause. Encourage people to share your material and promote your nonprofit organization.

Run social media campaigns.

Design social media campaigns focused on a specific cause or event. Encourage your audience to spread the word about your content and participate in your initiatives.

Use Facebook's fundraising tools.

Facebook provides nonprofits with several fundraising resources, such as donation buttons, fundraising pages, and donation matching. To make your fundraising on the site more efficient, utilize these options.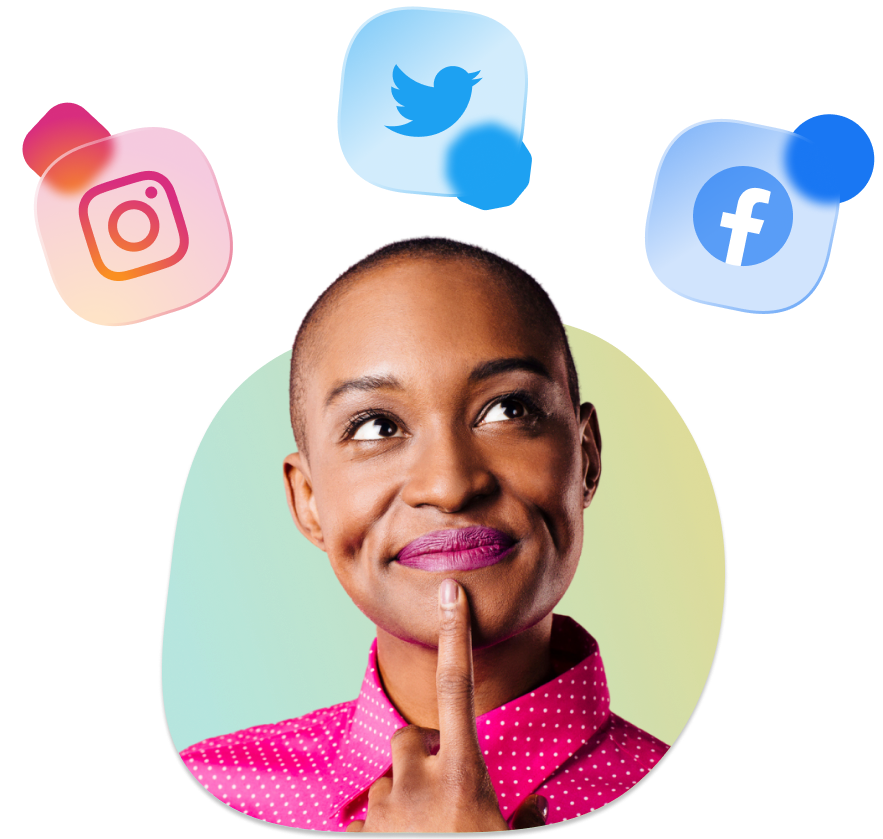 Leverage Google Ad Grants
There's a tool out there intended specifically for nonprofit website promotion: the Google Ad Grant. If your organization is eligible, you can apply for the Google Ad Grant and receive $10,000 in monthly ad credits.
Once you're part of the program, you can use these ad credits to create Google Ads that drive traffic to your website. While nonprofits use them for different purposes, one of the most popular is certainly to increase donations.
Check out these tips so you can use Google Ad Grants effectively to encourage donations:
Make sure your website is updated and accurate. Google's website policy indicates that your website must be updated frequently. This ensures that the information you're sharing with users is accurate. For example, if your fundraising goals have changed, you should make it clear on your donation page what your new priorities are. That way, people who are contributing to your organization know what their donations are going toward.
Create high-quality content. Make sure you're directing users to high-quality content that helps them learn more about your nonprofit. In addition to your donation page, you should feature a variety of content, such as images, videos, and blog posts. When you offer enticing, comprehensive content, you increase the chance that people will stick around on your website, learn about your cause, and potentially donate.
Include a clear call-to-action (CTA). Perhaps the most important part of your Google Ad copy is your call-to-action (CTA). A good CTA makes it clear what action you'd like users to take when they click through from your ad to your site. In this case, your CTA could be something like "Donate today!" or "Give back now!" to encourage people to donate.
Track conversions. When you set up your Google Ad Grant account, Google requires you to integrate it with Google Analytics. Then, you can use the platform to track conversions from your ads. For example, you may track donations, click-through rate (CTR), or cost per acquisition. That way, you can see which ads are working and which you should alter to produce better results.
Adhere to all of Google's program rules. To ensure you're getting the most out of the program and providing value for users, Google has established some program rules. These rules include using specific, multi-word keywords, maintaining a 5% CTR each month, setting up conversion tracking, having at least one meaningful conversion per month, maintaining a proper account structure, and filling out the annual program survey. Following these rules will keep your account compliant and make sure you can continue promoting your website using Google Ads.
In addition to donations, you can also use the Google Ad Grant to promote other actions on your website. From volunteering to event registrations, this tool allows you to gain support for any of your current initiatives.
Conclusion
For charitable organizations, getting people to donate on your website is essential. You may improve the likelihood that people will donate to your cause by making it simple to donate, being transparent, generating a feeling of urgency, and leveraging social media. Nonprofit organizations need to understand that no one approach works for all situations and that trying out several strategies can help them identify the most successful method of raising money.