3 Ways Schools Can Connect with Their Communities Remotely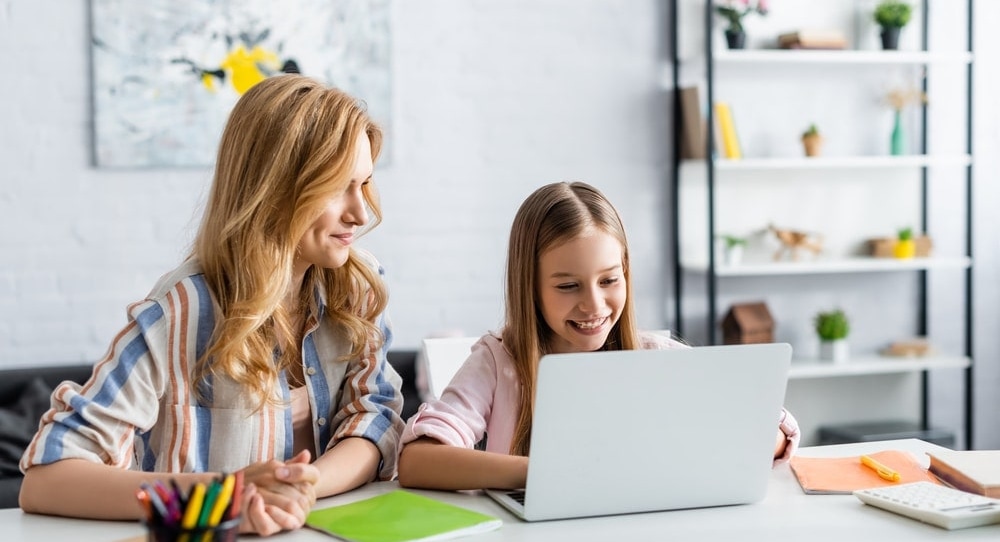 When the COVID-19 pandemic spread across the globe, K-12 schools decided to prioritize their students' and faculty members' health by shifting to online operations. It left many educators wondering how they could continue engaging students in a virtual setting.
With the numerous challenges presented by the pandemic, schools must develop a plan for connecting with their communities remotely.
Luckily, with advancements in technology and widespread internet accessibility, it's easier than ever to do this. Whether your school will remain entirely remote or will allow students to attend in person this fall, developing an online presence is a smart move. With a growing dependence on technology, you'll find it easy to expand your network, interact with current students, and secure sufficient funding.
To help smoothen the transition, we'll walk through three actionable ways your school can continue fundraising and connect with your community during this time, including:
Ready to solidify your digital communication strategies and leave a lasting impression on your students and families? Let's dive in!
---

1. Host a shoe drive fundraiser.
Due to limited funding, schools often need to host fundraisers to supplement programming. However, organizing the same campaigns over and over again isn't engaging for your staff or your students. Plus, many fundraisers simply aren't feasible right now with social distancing requirements. So how can you continue generating funds despite the circumstances? Try a shoe drive fundraiser!
As Funds2Orgs' top unique fundraising idea, shoe drive fundraisers work for several reasons. To start, being stuck at home has motivated many individuals to make some home improvements, such as purging their closets of unwanted items.
Plus, community members can contribute without spending a single penny, which is especially helpful with the financial constraints many individuals are facing right now. Above all else, these fundraisers are easy to set up and even more straightforward for supporters to contribute to, all while still adhering to social distancing guidelines.
That being said, let's take a look at how you can get up and running with a shoe drive fundraiser:
Partner with a shoe drive fundraising coordinator.
The fundraising coordinator will provide collection materials to place around your community.
Call on students and families to donate their gently worn, used and new shoes.
Notify the fundraising coordinator, who will then pick up the shoes (contact-free!).

It's as simple as that! Best of all, you can get your students involved by taking a peer-to-peer fundraising approach to marketing your campaign. Simply have your students encourage their family and friends to drop off their gently worn, used and new shoes at the collection locations. As they proceed, have students log the number of shoes they've encouraged their family members and others to donate.
Taking this approach allows you to leverage the power of networking, and if you put prizes on the line, students will be even more motivated to compete for the top spot. Ultimately, this will supercharge your shoe drive fundraiser and allow you to maximize your fundraising potential.
During this coronavirus-fueled uncertainty, schools must shift their fundraising strategies into overdrive with intriguing fundraising ideas to connect with their communities at a distance. To explore more engaging fundraising ideas like shoe drive fundraisers, take a look at this list. You'll find several family-friendly ideas tailored to schools. For optimal results, choose ones that are catered to your audience's interests.
---

2. Create a well-designed website.
Your school's website is its most important digital marketing tool. One that's well-designed will empower you to connect with your current students, keep parents updated, and connect with prospective students. With all that rides on your school's website, you must take the time to design one that's creative and offers value to your students.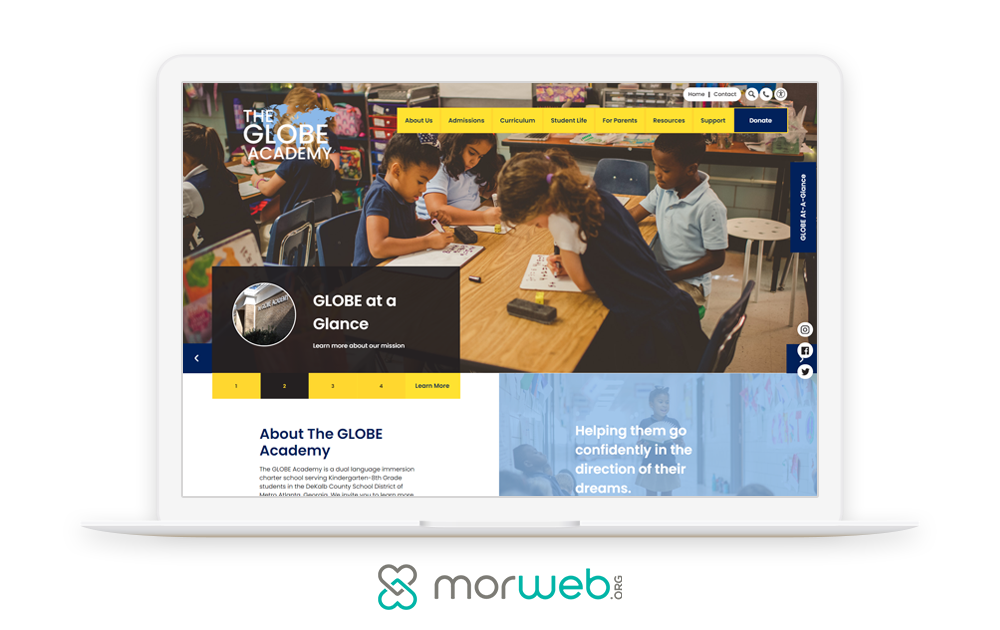 However, before creating your website, it's essential to invest in a website builder designed for school use. In short, school-specific website builders offer the fundraising and educational tools not typically included with generic platforms. From here, you'll be well-equipped to implement web design best practices such as:
Make sure it's responsive. According to Statista, mobile users account for more than half of all web traffic worldwide. Because of this, your school website must be responsive, meaning that it will resize to fit each visitor's screen no matter what device they're using. Otherwise, your mobile users will be met with oversized content and unresponsive forms, which will ultimately lead to frustration and page abandonment.
Feature high-value content. No matter what content you provide on your school's website, ensure it's tailored to your readers. Consider your target audience's perspectives (i.e., parents and students) and determine what information they'd likely want, such as registration details, upcoming school fundraisers, and information on afterschool programs. You may even consider running a blog that keeps parents up-to-date on important announcements.
Make sure everything is easy to find. When you develop high-value content, you'll want to make sure your visitors can find it with just a few clicks. Do this by featuring them in your navigation bar with succinct titles that briefly describe the content of the landing page. For pages that are especially important (e.g., your student application form), consider placing CTAs in the navigation menu as well. Doing so will ensure they're visible across your entire website, which will help to drive traffic and conversions.
These suggestions should serve as a solid starting point for your web design strategy. With the help of an intuitive school website builder or CMS, implementing these tips without professional help will be a breeze. To gain some real-world inspiration for optimizing your school's website, check out this list of top school websites!
---

3. Develop a social media presence.
With 3.9 billion social media users worldwide, social media represents significant marketing potential, especially for middle and high schools. Because of this, schools need to develop a social media presence on popular platforms like Facebook and Instagram.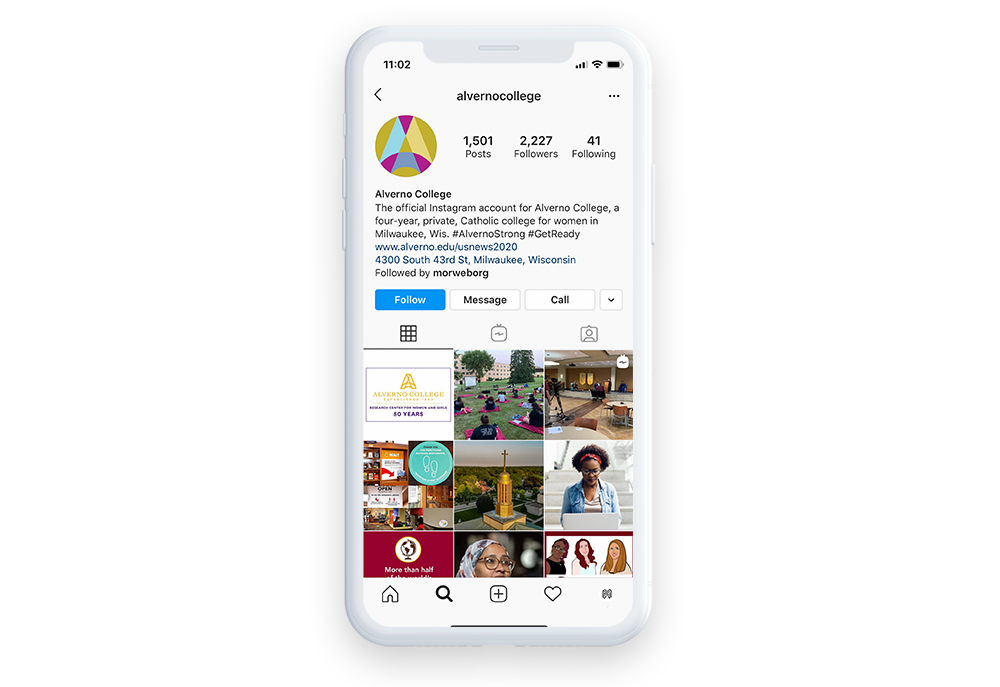 Doing this involves more than creating accounts on as many platforms as possible, though. Instead, it requires your communications team to select the platforms that your students, faculty, and parents use the most. This strategy allows you to create highly engaging posts for a few platforms, rather than posting mediocre content on many. From here, you'll need to implement several best practices to expand your reach.
So you can create a well-thought-out social media strategy, let's walk through a few tips for getting started:
Align your strategy with your academic, sports, and fundraising calendars. Determine which events you want to promote as well as how far in advance you'd like to promote them. This approach gives you an initial framework that you can adjust as you go.
Integrate social media into your website. With the help of your website builder, start by adding links to your social platforms in your header and footer. From here, add social share buttons to your high-value content. You may even consider adding live feeds that update when you post to each social media channel.
Interact with followers. Put your comment section to use by interacting with followers and responding to their questions and suggestions. This activity gives your followers a direct line of contact with your communications team and conveys that you value their feedback.
While there are many strategies for creating a strong social media presence, the above tips should work as a strong foundation for getting started. By incorporating these platforms into your marketing strategy, you'll connect with your students and their parents on a deeper, more personal level.
Social media is only one of the major outlets your communications team should consider. Continue exploring with DNL OmniMedia's complete digital guide, which goes a step beyond social media and details numerous platforms and tips you can use to connect with your community.
---
The Gist
With our current pandemic-based reality, many schools are having to find new ways to connect with students and families remotely. Regardless of if your students are returning in-person or via virtual classroom this fall, it's vital to make a proactive effort to connect with them.
Remember, effectively achieving this all starts with a robust web presence and engaging fundraising ideas, so take the time to select the right website builder and fundraisers that suit your audience's interests. In no time, you'll be connecting with your community and raising the funds you need to survive the current economic climate. Best of luck!
---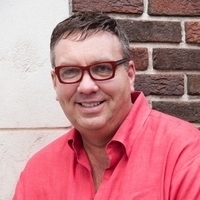 Wayne Elsey is the founder and CEO of Elsey Enterprises (EE) and a member of the Forbes Business Development Council. Among his various independent brands, he is also the founder and CEO of Funds2Orgs, which is a social enterprise that helps schools, churches, nonprofits, individuals and other organizations raise funds while helping to support micro-enterprise (small business) opportunities in developing nations.