CMS Website Design: How to Choose the Right Site Builder​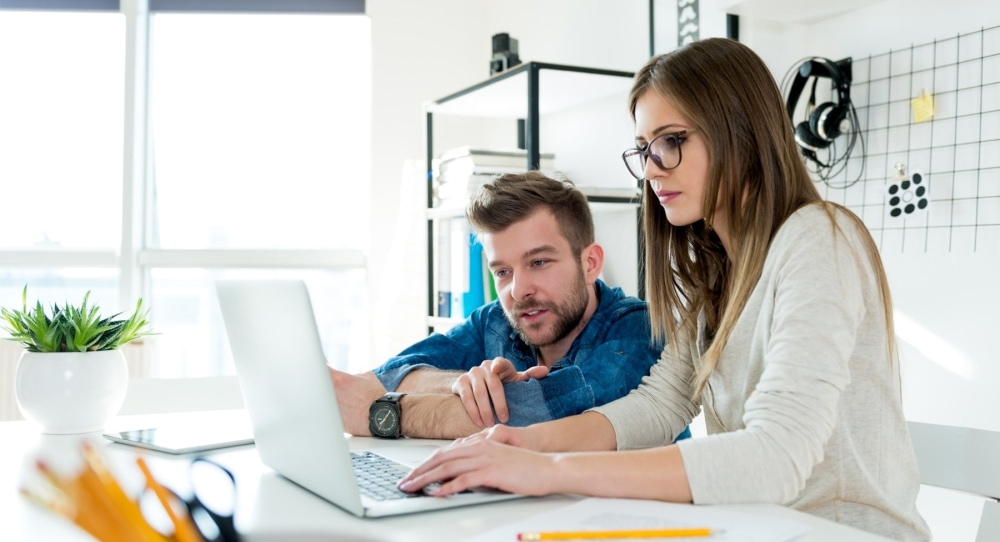 Your organization's website is the heart of your cause online. Whether it's to donate to your latest campaign, look for volunteer opportunities, or connect with other community members, your website is the first place people will visit to get more involved with your nonprofit or association.


It's no secret that designing, building, and implementing a website for your nonprofit can be a huge challenge. Most nonprofit professionals don't have coding or design experience, meaning many opt to invest lots of capital and manpower into creating a bare-bones site just to get by.


However, did you know that with a robust nonprofit content management system (CMS) web design platform, your team can easily create and maintain a stand-out website for your community?


Equipped with the right content management system features and support along the way, nonprofits, charities, and non-government organizations can leverage their CMS website builder to create an efficient and inspiring home for their cause online. Think your organization is ready to start getting more out of your web design strategy?
Keep these tips in mind as you decide which CMS is best for your team:



Taking charge of your web design strategy doesn't need to be a challenge. Let's dive into these effective ways your organization can ensure it makes the right nonprofit CMS investment.
---

1. Choose a non-technical nonprofit CMS.
All too often, nonprofits let their web design strategy fall by the wayside simply because no one on their team has the knowledge base to manage their website.
The fact of the matter is that in the nonprofit world, operational budgets can be tight.


Whether it's carrying out your mission or laying the groundwork for your next fundraising campaign, there's a lot that nonprofits and associations need to account for in their budgets before they can even think about their website.


Most nonprofits don't have the funds necessary to hire a full-time web developer to build a customized website from scratch, and even fewer have the funds to pay someone to maintain their site after the implementation process.


Luckily, with the right nonprofit CMS, your organization can find an accessible solution to web design that anyone on your team can use to build and maintain your site.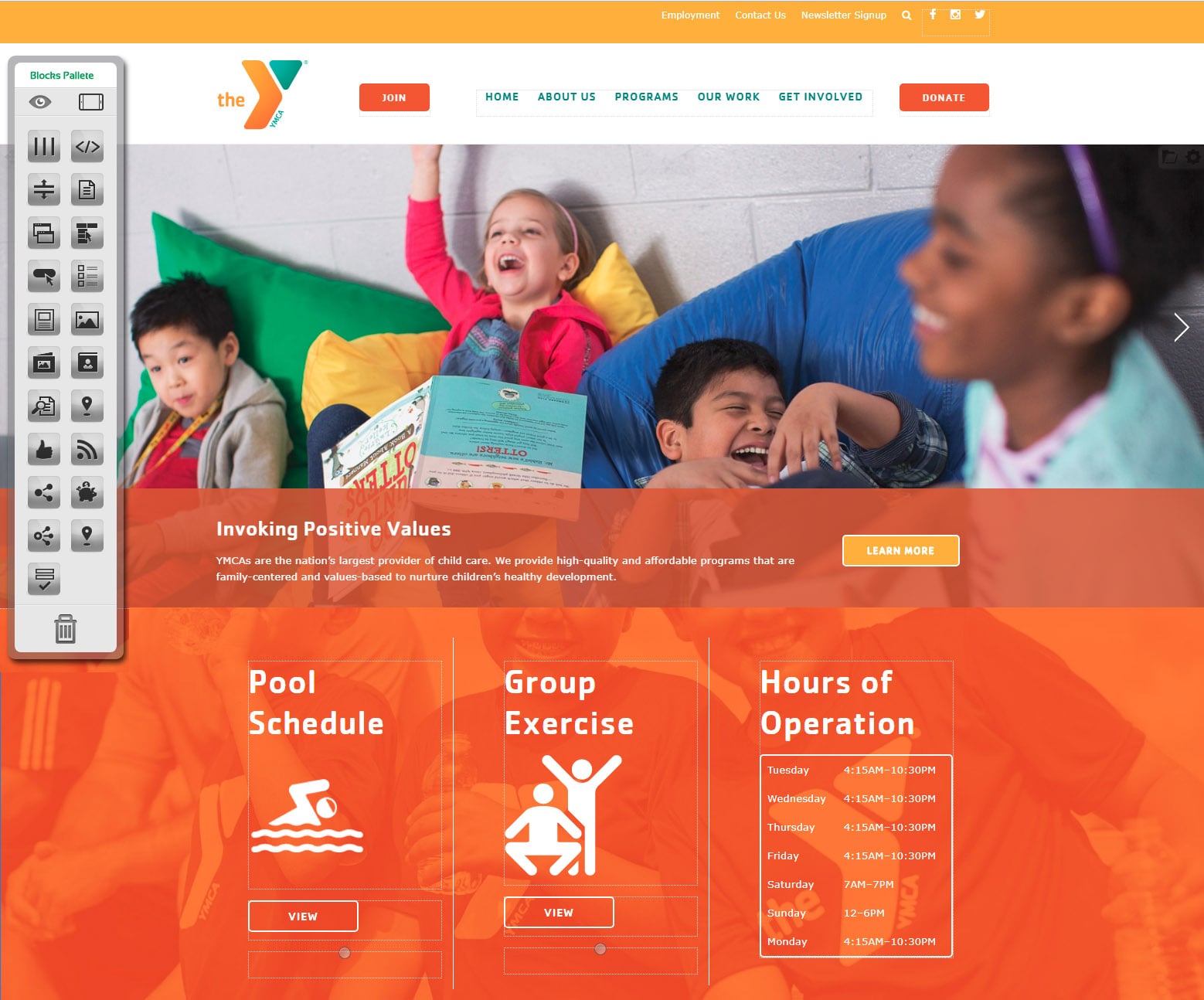 Choose a non-technical CMS that:
Is built for nonprofits.

Many nonprofits get tripped up when looking for a CMS platform because they don't realize solutions tailored to nonprofits are out there. Pick a CMS that is designed specifically for nonprofit needs like fundraising and relationship building.
Offers a user-friendly interface.

Once your nonprofit's CMS is up and running, you need to be able to easily navigate the platform as you move through the design process and make updates down the line. Find a nonprofit CMS with a user-friendly UI.
Doesn't require coding.

Since your team members probably aren't coding experts, make sure that your CMS platform of choice doesn't require coding to build or maintain your website. This way, your team will have total freedom in how you design your site.

Above all? Your nonprofit's CMS should make it easier (not harder) to manage your web presence.


---

2. Find a CMS that offers custom website design tools.
Depending on the nature of your organization and its community of supporters, your ideal website will look completely different from other nonprofits'.


So, why choose a CMS platform that doesn't give your team full customization over your site?


As your nonprofit or association gets ready to build an inspirational and engaging online home, you need to be sure that your CMS partner provides your team with the tools to take full control over your website's final product and shape it exactly to your needs.


After all, your community isn't going to want to spend much time on your site if it offers little functionality or doesn't align with your nonprofit's identity. The greater control your team has over the end result of your website, the better.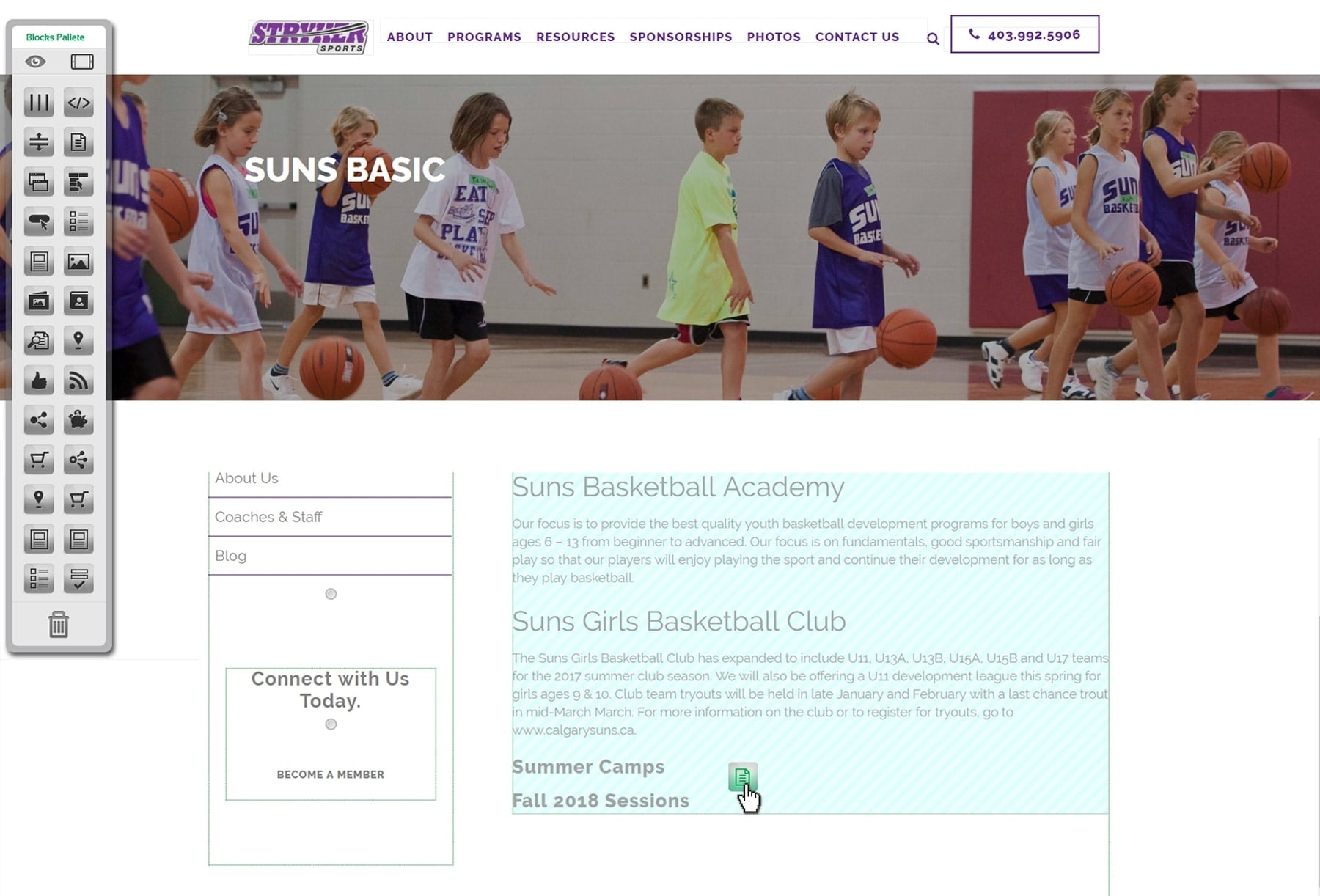 Your nonprofit's CMS should offer:


Customizable layout templates. Get started in the right direction by using pre-made templates to build your site. Then, customize your site to match your brand and reflect the spirit of your organization's community.
Live site editing.

Making changes on the back-end of your site without seeing how they appear on the live page can be confusing and add a lot of frustration to the web design process. Pick a CMS that lets your team make changes directly on the live page.
User permissions.

Not everyone on your team needs to access the same information or have the same control over your web design output. Find a CMS that offers accessibility levels and user permissions to ensure only the right team members can update your site.
Mobile-friendly design tools. More and more, your supporters are accessing your web content via smartphones. Pick a CMS that offers mobile-responsive design tech including responsive pages and images to ensure all of your supporters can navigate your site.
Allows for backend customizations. Even though your nonprofit team might not be expert coders, it's a good idea to look for a CMS that still lets you do small edits to the backend code. A good way to raise fundraising revenue is to embed plugins into your website. For example, embedding a corporate matching gift and volunteer grant database into your online donation page will raise awareness of corporate giving programs.

The bottom line? With the right CMS website builder, your nonprofit doesn't have to choose between customizability and user-friendliness: you can have it all!
---

3. Partner with a CMS that takes marketing seriously.
Half the battle of managing a nonprofit or an association is getting the word out about your organization, your mission, and how you drive change in the world. But as soon as you are able to fight through this challenge, your nonprofit will see some incredible benefits.


To get started with this process, nonprofits need to have a handle over their marketing strategy, especially through digital channels.


Not only is your nonprofit's website your community's online home, but it also does a lot of the legwork for your marketing strategy. Your main website should be the authority on your nonprofit's mission and how to get involved with your cause.


Your website generally gives off the first impression of your organization so use your CMS with the intention of creating new relationships and increasing involvement with donors, members, registrants, etc.


Many organizations fail to maximize the marketing potential of their websites because they choose a lightweight CMS that doesn't offer key marketing features. Your nonprofit needs to be able to access smart marketing tools to spread the reach of your organization online.


Find a nonprofit CMS platform that empowers your team with robust marketing tools to drive engagement in your community.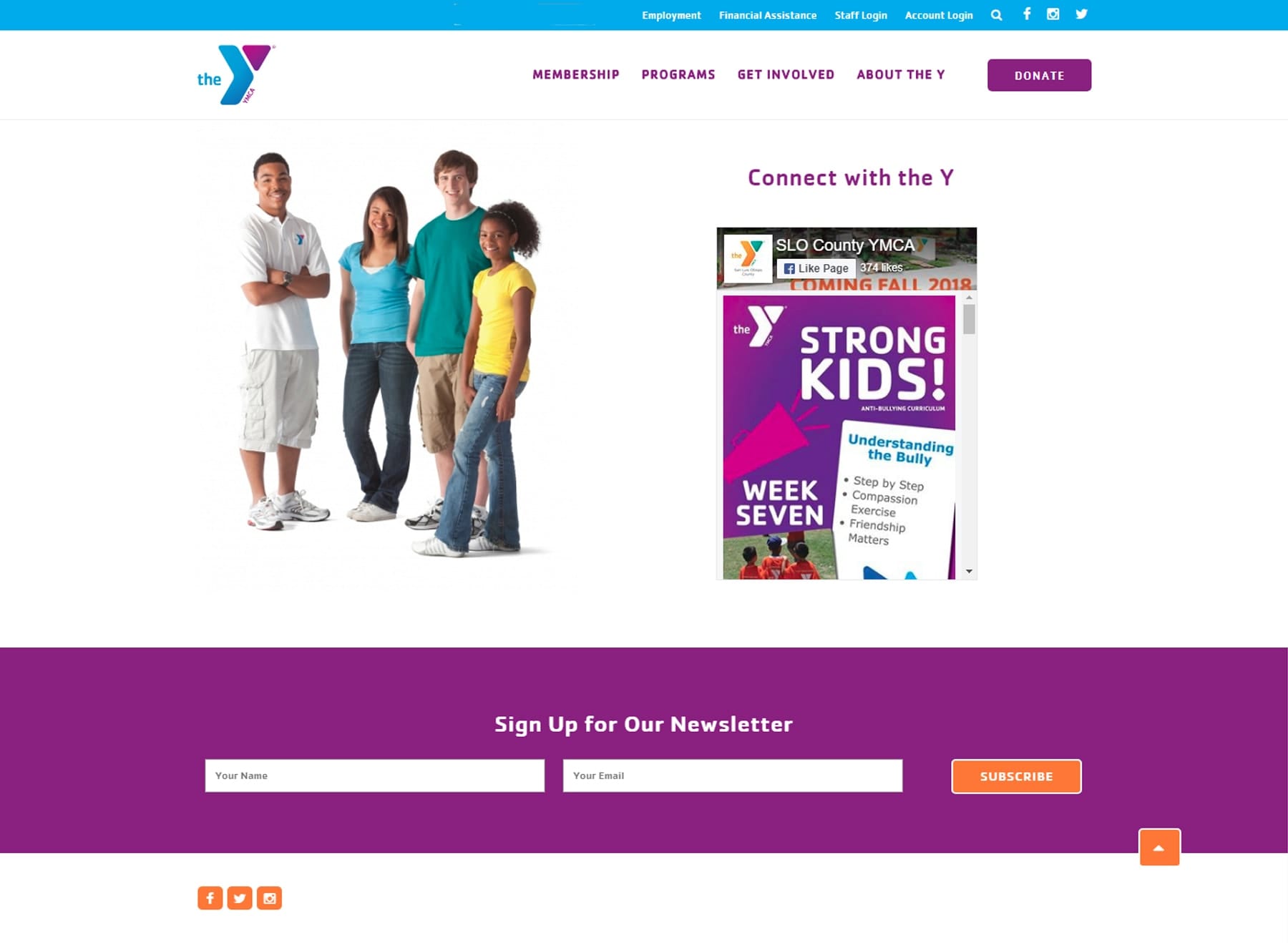 Look out for key marketing tools like:


Form builders.

Your next CMS should offer a customizable form builder to convert site visitors into email signups. Tailor your forms to your organization's brand and customize your calls-to-action to improve the conversion rates of these forms.
SEO features.

Short for search engine optimization, these should be near the top of your list of CMS must-haves. Tools like meta title editors and customizable permalinks help your nonprofit's web content reach more people through Google and other search engines.
Social media integrations.

Your nonprofit's website should act as a gateway to other sites your nonprofit has a presence on, like Facebook, Twitter, Instagram, and more. Drive traffic to your social media profiles with on-page integrations like live feeds and social media buttons.

The big picture? While your nonprofit's website plays a crucial role in fundraising and engagement, empower it as a marketing resource with CMS marketing tools.


---

4. Keep supporters engaged with add-on modules.
The longer visitors stay active on your website, the more likely it is that they'll make donations, attend events, and meaningfully engage with your cause.


As you search for the perfect CMS website builder, find one that helps drive engagement with customizable add-on modules.


With add-on modules, your nonprofit or association can create engagement opportunities of all sorts that will help get you closer to your goals. If your nonprofit settles for a CMS that doesn't offer modules like these, you'll need to send supporters to external sites to get the job done.


This sends users away from your site and runs the risk of throwing a wrench in your nonprofit's conversion process. The easier it is for a visitor to complete the desired action, like making a donation or registering for an event, the higher your conversion rate will be.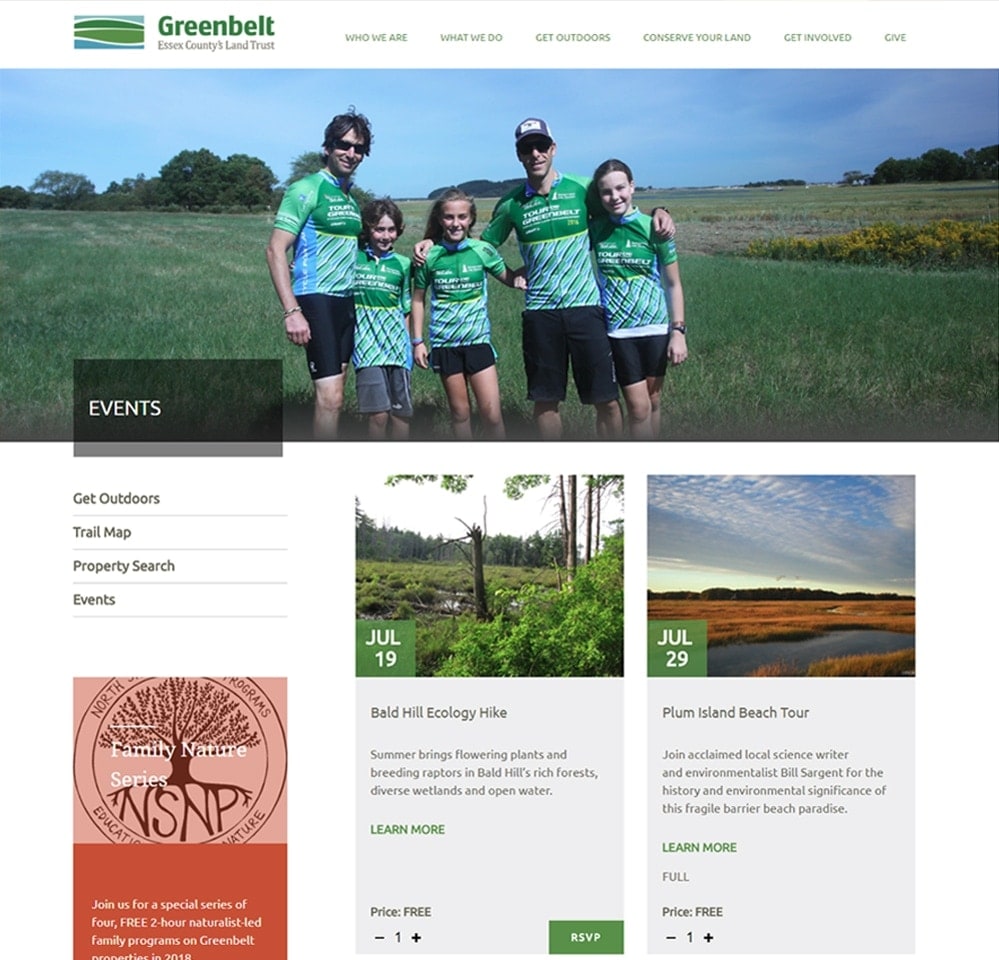 Keep supporters engaged on your site with modules including:


Fundraising and digital storefronts. Instead of linking out to an external giving or merchandise fundraising site, pick a CMS that offers modules to process donations and transactions on your main site. Better yet, find a solution that integrates with top online fundraising tools like Fundly.
Event pages. Your nonprofit doesn't need to send users away from your site to access an external event registration hosted on a site like Facebook. Instead, leverage your CMS platform's event page building module to drive attendance.
Intranet portal.

If your organization offers special opportunities to individuals in your membership program or wants to host special pages for your board, find a CMS that offers a module to create special access pages hidden behind login information.
Our tip? When choosing your nonprofit's CMS platform, find a solution that offers more add-on modules than you think you need right now. You never know what modules your website might need down the line!


---

5. Invest in a CMS with an eye toward organizational growth.
On that note, it's time to consider the sustainability of your potential nonprofit CMS. As you determine the right platform for your organization, ask your team: is this system built for growth?


Choosing a sustainable CMS solution should be a top priority for your team as you finalize your best-fit CMS pick.


Whether your organization is just starting out or has years of experience under its belt, the nature of organizations like yours is that they are constantly growing. Your nonprofit or association might be connecting with new supporters, building fundraising capacity, or expanding your mission.


The fact of the matter is that the website you need now probably won't address your nonprofit's needs in a year, or five years, or in the next decade. Ultimately, your team should partner with a nonprofit CMS solution that can grow alongside your community.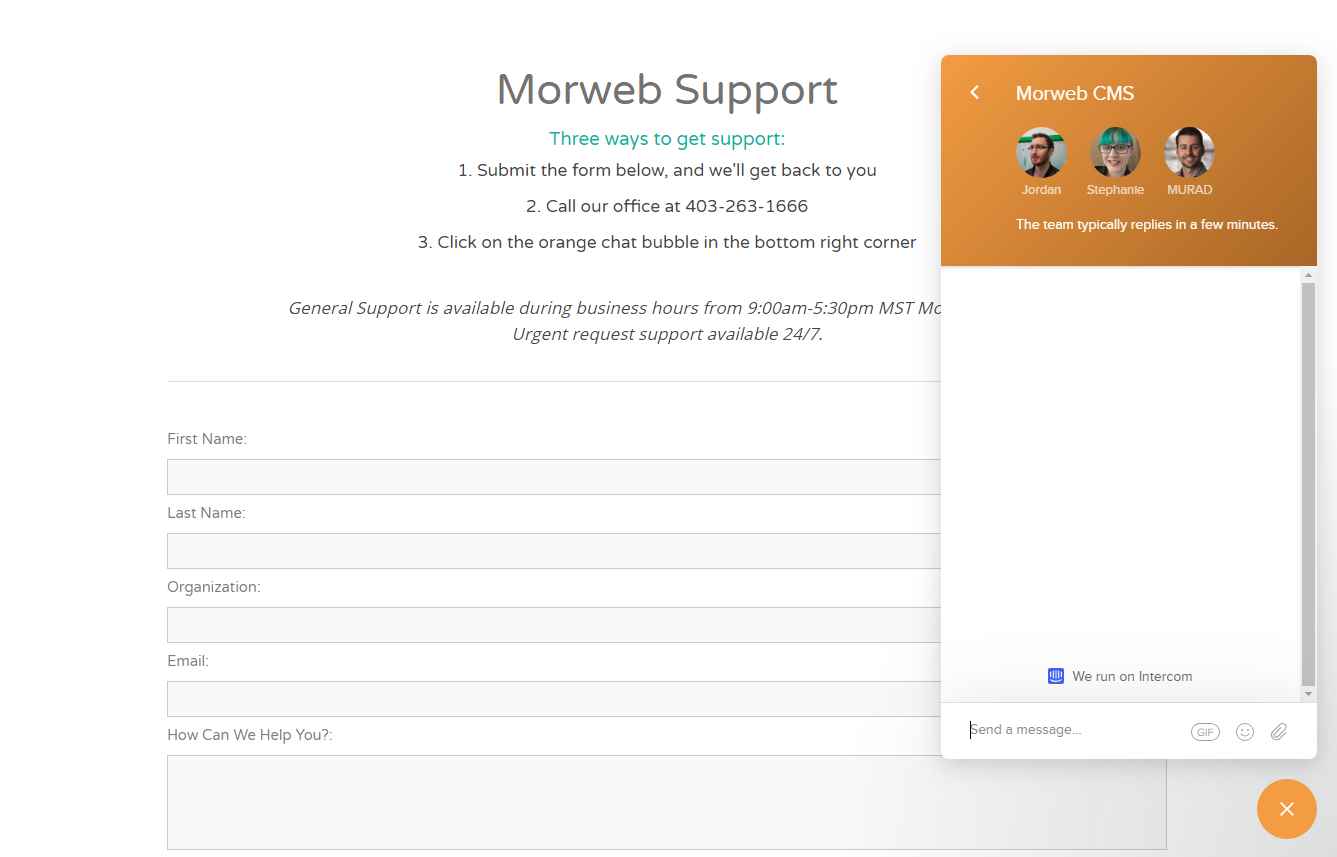 At this step in the process, ask these essential questions:


Does the CMS platform take a set-it-and-forget-it approach to web design? While you want to know that the site you built works well for your cause in the long term, be sure your CMS recognizes that web design is an ever-evolving process.
Does the CMS platform have a flexible pricing model? If your nonprofit is in its infancy, you probably don't want to spend a lot of money. However, as you grow you may decide to make an upgrade. Pick software that offers scaled pricing packages so you can keep using the same platform even as your needs change.
Does the CMS platform offer web design consultation? Your team is bound to have questions during implementation and after your site is up and running. Don't get left in the dark! Partner with a CMS that offers guaranteed consultation services.
Does the CMS platform provide reliable customer support? You want to pick a web design partner that will be there for you when you encounter technical issues. Choose a CMS that provides round-the-clock support services for whatever may arise.
The takeaway? Find a CMS website design builder that's built to grow. After all, your nonprofit needs to know its CMS can see you through wherever your mission takes you.


---
The Gist
Choosing the best CMS platform for your cause can be a tough task for even the most experienced nonprofit professionals. With these tips in mind, your team is ready to get started on its search.


Looking for more insight into choosing the right content management system? Check out these additional resources to guide your research: