Online Product Fundraisers: 3 Tips For Getting Started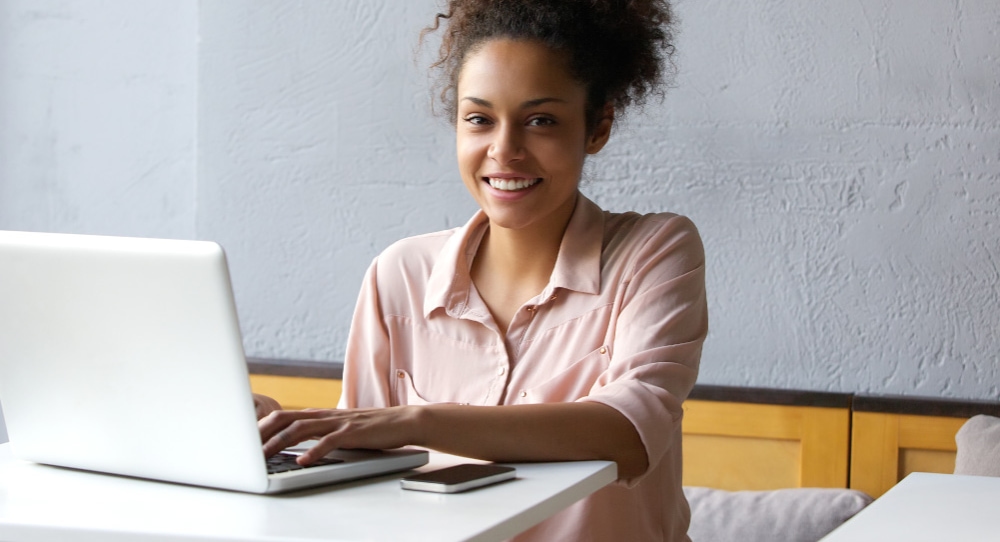 The world of fundraising has evolved over the years to keep up with the Digital Revolution. Gone are the days when fundraising was done solely over lunch or by enlisting staff members to knock on doors or dial numbers during a telefundraising campaign. Instead, the online fundraising scene is booming with mission-driven organizations of all sorts finding more and more ways to connect with their supporters and pull in funding for their missions virtually.
And online fundraising isn't just popular; it's also extremely effective. In fact, according to the Blackbaud Institute, 12% of the total money raised for fundraising in 2021 was from online giving. What does this mean for your nonprofit, school, church, or sports team? That it's time to jump into online fundraising with both feet!
Online product fundraisers are a great way to start. They put a twist on a popular fundraising idea, the traditional product fundraiser. Instead of sending volunteers out to knock on your supporters' front doors and fill out order forms, an online product fundraiser moves the entire process to the web, setting your organization up for heightened success and easier campaign management.
Not sure how to get started? No worries. In this post, we'll give you three tips that will help you get started with your first online product fundraiser:
With these tips, your online product fundraiser will be a breeze. Plus, your supporters will love receiving a little something in return for their generous support. Let's jump right in!

1. Partner with a dedicated product fundraising company.
The first step in getting your online product fundraiser up and running is choosing a product fundraising company to work with. You want to choose a company that won't just play the role of supplier, but will also be an active partner in making sure your campaign succeeds.
When considering potential partners, look for a company that:
Offers a variety of fundraising products. Choosing a fundraising product that your supporters actually want to buy is critical to your online product fundraiser's success. The best fundraising companies offer a number of different options for organizations to choose from in order to customize their campaigns to fit their donor bases' interests.
Can customize your campaign materials. Branded marketing materials—such as a customized order form used for an in-person product fundraiser or a virtual fundraising store's landing page—make a big difference in how your supporters perceive your campaign. The right fundraising company can help you take your materials to the next level with customization services and increase the level of professionalism your organization brings to its mission.
Will set up your online fundraising store for you. Do you hear the words "online fundraising store" and instantly wonder, How on earth am I going to set that up? You're not alone. That's why top product fundraising companies take care of the heavy lifting for you by working out the technical side of your online fundraising store. All you have to do is start sharing the link and getting results.
As you consider different options for your product fundraising partner, be sure to choose a company that offers support every step of the way. If questions arise or you hit a snag somewhere in the fundraising process, you don't want to be left putting out fires on your own! A real partner will have your back from beginning to end.

2. Choose a product to sell and get your online store set up.
Next comes the fun part: picking the product you want to sell! Since your campaign's success will depend on the popularity of your chosen product, it's a decision that your organization shouldn't take lightly. Here are three tips for making sure you pick the right product:
Consider what you know about your supporters. If you don't choose a fundraising product that resonates with your supporters, you'll have a hard time selling that product. So, step into their shoes and think about your options from their point of view. For example, perhaps you're part of a PTA at your local school. According to ABC Fundraising's list of school fundraising ideas, school supporters often respond well to products like popcorn and discount cards. Or maybe your supporters are baseball team parents who would love to show off their team spirit with branded merchandise. Or perhaps you'll be selling to church parishioners who are interested in buying new holiday decorations. Think about the things your supporters value and let that information guide your decision.
Browse online lists of fundraising products.

It can be helpful to get a feel for what other mission-driven organizations are selling for their product fundraisers. A simple Google search will pull up dozens of roundup-style lists of product fundraising options. For example,

Double the Donation's list of product fundraising ideas

walks through over twenty options, scoping out each option's price, popularity, and how to get started with it.

Consider out-of-the-box options and classic favorites. As you look at the plethora of product fundraising options out there, you might discover a new product you'd never considered possible to sell for fundraising purposes, like candles or flower bulbs. These are great atypical picks, but don't overlook tried-and-true classics. For example, some organizations love selling cookie dough or discount cards to raise money for their cause. A familiar product can be appealing to supporters, too!
Once you've chosen the product you want to sell, work with your fundraising product company to get your online fundraising store set up. This is also a good time to determine how your supporters will receive your products. Will you have them delivered to one location and pass them out to your supporters? Or, will you take advantage of many product fundraising companies' offers to have products sent directly to supporters' homes?
Work with your partner to determine what makes the most sense for your organization. Once you've worked out these logistics and your store is live, you'll need to start spreading the word to pull in funding!

3. Market your fundraiser to your supporters.
As you embark on your online product fundraising journey, you'll need to focus heavily on the promotional aspect of your campaign. Your campaign's success will rely on people having access to your fundraising store link, so keep that in mind as you employ nonprofit marketing best practices such as:
Take a multichannel approach. Marketing is never one-size-fits-all. In fact, each of your individual supporters likely has different communication preferences. But don't be overwhelmed by this! By taking a multichannel approach, such as marketing on both Facebook and through direct mail, you can reach more potential buyers.
Make your communication personal.

Whether you're connecting with a potential donor for the first time or

saying thank you

for a donation, it's always necessary to make your supporters feel important to your organization. This is especially critical when asking them to purchase a product to help out your cause. Personalize your product fundraising promotional materials however you can. For example, make sure any emails about your campaign have salutations automatically populated with the recipient's name.

Include a QR code on physical marketing materials. Want to use physical marketing materials like flyers or direct mail for your online product fundraiser? Make sure to include a QR code leading to your online store on the materials. This will allow your supporters to scan the QR code easily and be taken to your store on their mobile devices. This shortcuts the long process of having to type a URL into the search bar on their phones or tablets.
Put your best foot forward when communicating with your supporters about your upcoming (or ongoing!) product fundraiser. Keep your marketing strong from beginning to end, and don't forget to ask your supporters for feedback on your strategy. This will help you improve for future online product fundraisers (and other types of campaigns).

Bonus Tip: Pair your product fundraiser with an event.
Want to supercharge your online product fundraiser? Try kicking it off or tying it to an event. Leveling up an online fundraiser with an in-person, virtual, or hybrid event can help you drum up more excitement for your cause and get people to take action and support your campaign.
Here are a few fun event ideas that are perfect for pairing with your online product fundraiser:
Back-to-School Carnival: Since product fundraisers are especially popular with schools, try hosting a back-to-school carnival complete with carnival games and fun prizes. Set up a booth where people can see the fundraising products you're selling and get information about your online store.
Hybrid Walk-a-Thon:

Hybrid walk-a-thons are profitable fundraisers on their own, but what if you sold branded merchandise like water bottles, t-shirts, hats, or travel mugs in your online fundraising store on top of hosting the event? Your supporters would likely love to invest a little additional money to get a piece of merchandise commemorating the experience, whether they're participating in a big group at your in-person event or completing the walk-a-thon on their own.

Holiday Gift Fair: The holiday season is a great time of year to sell fundraising products. Make your online fundraising store a highlight of the fair, promoting products like candles, flower bulbs, branded merchandise, cookie dough, and popcorn—anything that your supporters might like to wrap up and give to their loved ones!
Virtual Cooking Class: If you plan to host a virtual cooking class, you'll likely get a lot of people signing up who love good food and tasty treats. This is a perfect opportunity to give a plug for (and link to) your online fundraising store if you're selling something delicious like cookie dough or gourmet popcorn.
Online product fundraisers can easily go hand-in-hand with your organization's upcoming events. Before, during, and after your event, look for ways to naturally direct your supporters to your online fundraising store to bring in extra revenue for your cause.
The Gist
As you embark on your online product fundraising journey, remember to look for the right fundraising product company to partner with, choose the right product your supporters will love, and market your fundraiser effectively (and maybe even pair it with an event!). These steps are sure to help your organization meet its campaign goals.
Good luck!