4 Tips for Incorporating Waivers into Your Volunteer Website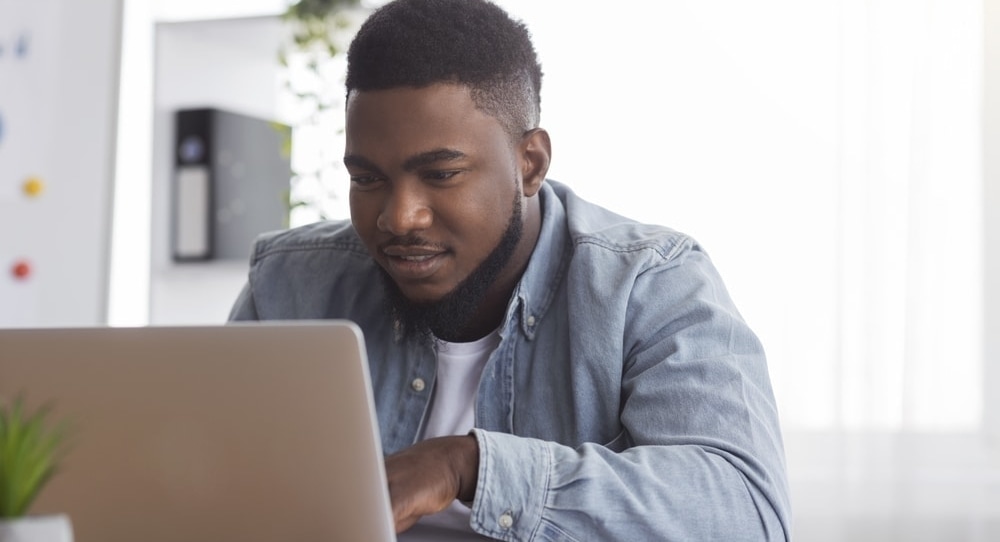 Your volunteers make it possible for your nonprofit to host events, carry out fundraising campaigns, and run other programming. Without them, your work would likely be at a standstill. That's why you're invested in optimizing their experience when they're giving their time and labor to your cause.
But you're not just responsible for keeping your volunteers happy—you also have to work hard to keep them and your organization safe. One of the best ways to provide that protection is to require that volunteers sign a waiver before participating in your volunteer program.
A waiver is a legally binding document that makes it clear your nonprofit isn't liable for any injury or illness a volunteer might get while working for you. In other words, it requires volunteers to assume the risk that comes with working for your organization and ensures that they can't take legal action against you if they are harmed while volunteering.
When you think about a waiver like this, you might think of a generic form passed around on a clipboard. But you've likely embraced the digital version of everything else, from posting event photos on social media to using your website to set up a Giving Tuesday campaign. So why not go digital with your volunteer program waiver?
When you use digital waivers, you take the hassle out of the waiver signing process. In this post, we'll share 4 tips for how you can incorporate a waiver into your volunteer website:
Find the right digital waiver provider.
Customize the waiver to your volunteer program.
Install a waiver widget on your site.
Make your waiver mobile friendly.
These tips will help you focus on streamlining your volunteer registration process and enhance your nonprofit website, which means you'll have an easier time both recruiting new volunteers and retaining the ones you already have.
Let's get started!
1. Find the right digital waiver provider.
As we mentioned before, digital waivers take the stress out of the waiver signing process, giving you more time to spend training and working with your volunteers. Specifically, digital waivers eliminate three things:
Pens and clipboards: Instead of wasting time and paper on orientation day, you can have your volunteers sign a digital waiver before they arrive.
Missing waiver information: With an online waiver, you can ensure you get the information you need by requiring signers to populate certain fields.
Filing cabinets: Say goodbye to filing cabinets that eat up space and take a lot of time to organize. You can search for the waivers you need in a virtual database instead.
Knowing how simple waiver signing and storage can be with a digital provider, it's time to consider what electronic waiver app will work best for your nonprofit. Here are some things to consider:
Are the waivers intuitive and easy to use? When you're investing in waiver software, your goal is to simplify the waiver signing process. Make sure the software you choose doesn't work against you and make the signing process more complicated. Your volunteers should be able to easily navigate and sign the waiver quickly.
Can you edit the look of your waiver? Your waiver will appear much more professional and connected to your overall brand if your software allows you to add your nonprofit's logo, colors, and fonts.
Does the software provide integration opportunities? The best waiver software allows you to transfer contact information into marketing tools like MailChimp, which helps your ongoing communication efforts.
Can your volunteers sign from a kiosk? While it's convenient for volunteers to complete their waivers prior to checking in for a shift or coming to orientation, the reality is that some waivers won't get signed before the volunteering engagement. If your provider offers a kiosk app, you can simply turn your tablet into a signing station to make sure everyone signs.
Choosing waiver software is an important step in making the waiver process easy for your nonprofit and your volunteers. Make sure to communicate with your team to nail down what your needs are so you can pick the best solution for you.
2. Customize the waiver to your volunteer program.
Chances are you've already customized your website's donation page so that your donors feel seen and appreciated when they give to your cause. But many nonprofits make the mistake of not giving that same attention to detail or showing appreciation when it comes to their volunteers. (Hint: Check out Lumaverse's list of volunteer appreciation ideas!)
It's in your best interest to make your volunteers feel equally appreciated. There are a number of small ways you can show that you care about their experience, whether they're helping out at an event or navigating your website. One of those little things you can do is to customize your volunteer program waiver.
It may sound like an inconsequential thing, but customizing your waiver can signal to your volunteers that you're putting in effort to be transparent and communicate with them about any risks they assume by participating in your program. With a customized waiver, they'll feel like you care about their safety and their understanding of the risks at hand.
So, what are some things you can do to customize your waiver? Try some of the following:
Embrace your brand. Use your organization's colors, logos and fonts on the waiver form. This can increase a volunteers' trust in your form, rather than it feeling like a foreign, third-party document.
Pay attention to how your volunteers will sign. Add initial and signature boxes in your waiver as needed, and include clear instructions for volunteers to either type or draw their signature.
Customize question types.

Typing free-form into an empty field isn't always the most efficient use of a signer's time. Try dropdown menus, yes/no, or checkboxes.
Add a safety video.

Watching a video is sometimes easier than reading through multiple pages of text. Try adding a safety or instructional video to your waiver.
Use multiple languages. Reach your volunteers in the language they're most comfortable with. If a volunteer can read your waiver, it's more likely they'll follow through with signing it!
Customizing your waiver makes the process of signing it go a lot smoother. Plus, you get the information that you actually want and need. In addition to things like contact information and signatures, you can also add identity verification into your waiver. Identity verification comes in handy when problems arise. For example, if a volunteer gets injured while helping at your event, you can verify that they signed the waiver and were aware of the risks of volunteering at the event.
3. Install a waiver widget on your site.
Once you have your waiver customized for your volunteer program, you could install a PDF on your volunteer site or send the waiver in an email. But the easiest route is building a widget straight into your website. Embedding a widget with your nonprofit website builder makes it so volunteers can sign without ever leaving your site.
Not only does a widget eliminate extra steps—like sending an email—but it also makes it simple for a volunteer to complete their registration and waiver all at once so they're ready to go for their first shift. Plus, people tend to be wary of third-party sites, especially when they're signing an important document and giving out their contact information. Eliminate any hesitation that might arise about your waiver by keeping everything in one spot.
4. Make your waiver mobile friendly.
It's becoming increasingly common for people to find volunteering opportunities via smartphone devices. If you're interested in recruiting new volunteers effectively, you have to be prepared to meet them where they are.

That's why your volunteer waiver (and the rest of your volunteer registration materials) need to be mobile friendly. That way, when potential volunteers discover your volunteering opportunities through avenues like your social media profile, they can complete their sign-up right there on their phone. If your website isn't optimized for mobile, people might still follow through with signing up to volunteer. But it's more likely that they'll forget to complete the process because it's just not as convenient.
The Gist
Waivers are an important tool for making sure your organization is protected from messy legal problems. Instead of wasting precious funds on legal fees, you can set yourself up with the right protections by creating an online waiver for your volunteer program. Check out Recharity's guide to getting started with online waiver software for more help.
As you make an effort to protect your organization with waivers, you'll also send good signals to your volunteers. They'll appreciate the clarity and the opportunity to go into volunteering with their eyes wide open. In other words, you'll set yourself up to maintain great relationships with your volunteers for years to come.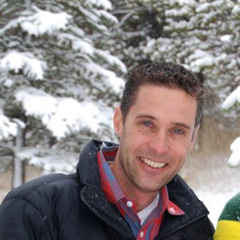 Author: Daryl McCarl is the Director of Business Development at Smartwaiver, the leading digital waiver service trusted by thousands of organizations around the world.