Nonprofit Rebranding Guide [Download Checklist]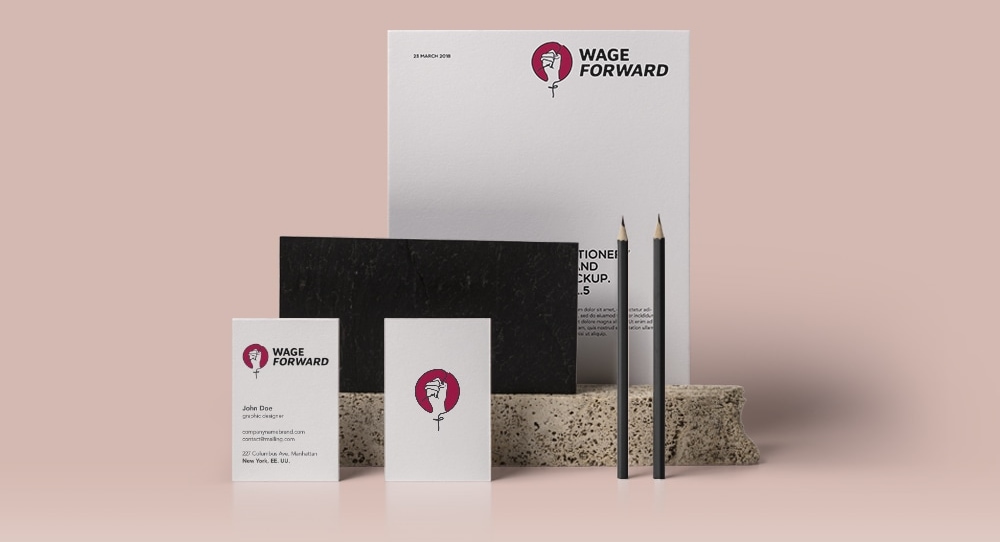 Your nonprofit's logo is more than just a pretty graphic and text. It conveys who you are as an organization from your vision to your values. Nonprofit branding is so important because your logo is displayed on everything you do; your website, social media, business cards, email signature, signage and much, much more.
Nonprofits may seek to rebrand for a variety of reasons; to modernize their logo, simplify the logo design, or update their brand image to reflect growth over the years. However, rebranding your nonprofit is a big endeavour. To help you get started, we have devised a guide for rebranding based on our experience helping nonprofits build and grow their brand presence since 2014.
Read through our tips for rebranding and download Morweb's Nonprofit Rebranding Checklist to make sure you don't miss anything.
---
1. Create a Case for Rebranding
Rebranding your nonprofit can be a costly endeavour. In the case that you need to justify it to your board members or upper management, you'll want to create a document outlining your reasons and objectives for rebranding.
Start by outlining your goals. What do you want to achieve with this rebrand? Is rebranding the only way to achieve this? Here you'll want to define your nonprofit's brand identity and what you want to convey with your new logo design. It's a good idea to include your nonprofit's stakeholders in the brainstorming process. Your staff, volunteers, and board members all have an in-depth understanding of your organization's mission and vision.
Rebranding is a great way to modernize your nonprofit's logo and improve its transferability for print and web. With the increasing importance of a digital presence, having a logo that works for web is crucial.
---
2. Hire a Nonprofit Design Agency
If your nonprofit is redesigning your logo, it's likely because the first design was lacking in some way. Don't make the same mistake twice. Investing in a professional design agency will ensure you get an effective brand that you will love for years to come. When choosing a design agency, be sure to look at their portfolio as well as the cost. Design agencies that specialize in nonprofits are better equipped to handle the unique needs of a not-for-profit organization.
The benefit of hiring a design agency over a graphic design consultant is that agencies can handle the entire rebranding process. Creative agencies have the resources to design your nonprofit's logo, marketing materials, signage, and website.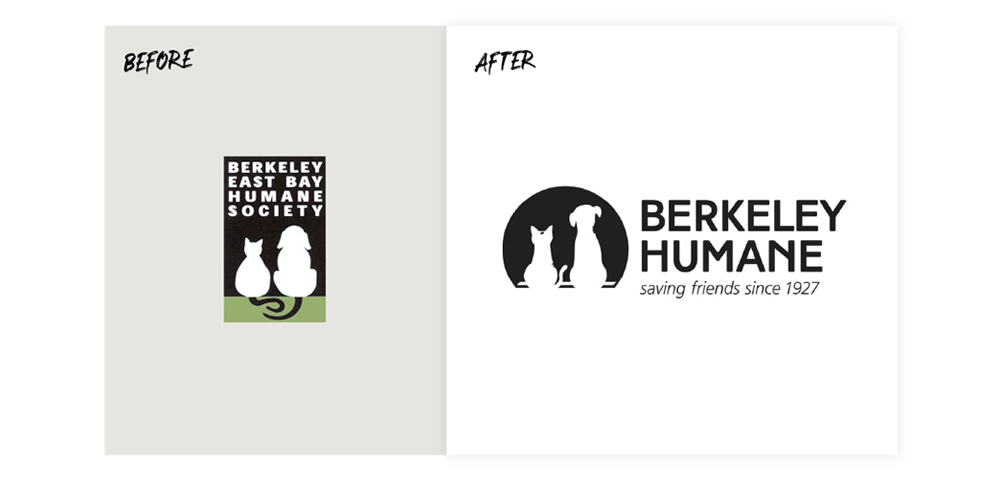 Berkely Humane Society Logo Redesign by Morweb
The creative process for redesigning a logo begins with the concept. An experienced nonprofit design agency will listen to your objectives and design a logo to best communicate your organization's brand identity. Based on your discussion, the agency will typically give you two to four logo concepts to choose from and then tweak the brand colors until you are happy with the design.
---
3. Redesign Your Brand Assets
With a new nonprofit logo design in hand, the next step is to redesign your marketing collaterals. To make sure you don't miss anything, we've devised a checklist of brand assets to update. Read through each of the items and download Morweb's free nonprofit rebranding checklist.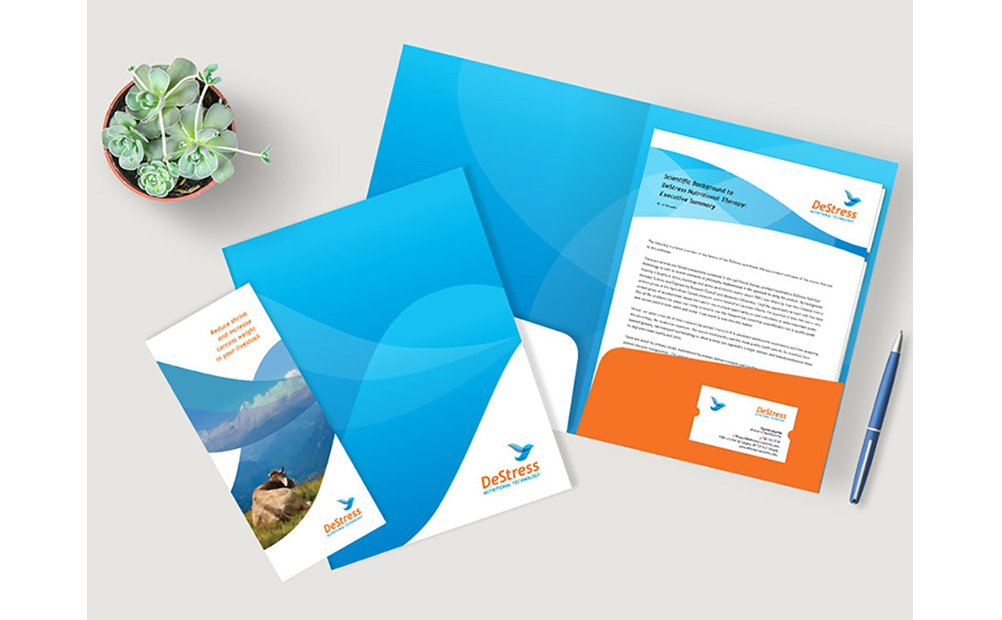 Nonprofit stationery design by Morweb
Rebranding your marketing collaterals is more in-depth than just switching out the logo. You'll want your assets to reflect your new brand with a modernized look and refreshed layout. This is why partnering with a nonprofit design agency is advantageous over a one-off designer. A creative agency will be able to incorporate your new logo design into your marketing collaterals while adhering to your new brand standards.
Print
Business cards
Stationery
Posters
Brochures
Web
Website
Blog posts
Social media
Google My Business
Email signature
File templates
Media kit
Signage
Building signage
Internal signage
Event banners
Tradeshow signage
Merchandise
Nametags
T-shirts
Pens
Notebooks
Lanyards
---
The Gist
Rebranding your nonprofit might seem like an intimidating venture but an experienced design agency can take care of the heavy lifting for you. Choosing an agency that specializes in nonprofits will ensure your unique needs are met. By taking a strategic approach to rebranding your nonprofit, you can achieve your organization's objectives and get a brand that is reflective of your vision.