4 Steps to Build a Foundation Website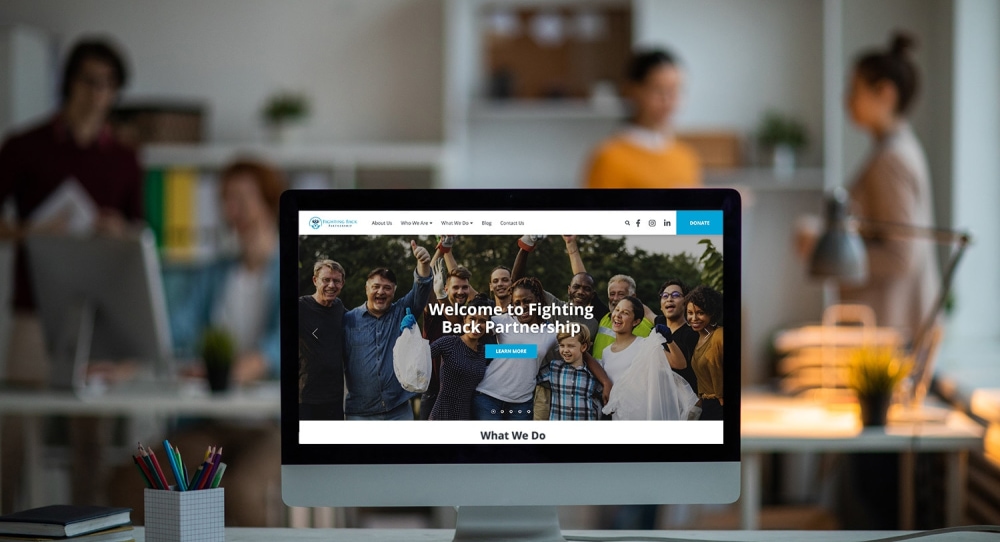 Foundations are charitable organizations that serve a specific community. With the growing importance of having a digital presence, foundations are turning more and more towards their website to communicate with constituents.
Having a website that is easy to use and update is paramount for nonprofit organizations like foundations with little technical expertise. Choosing the right content management system (CMS) and design will set your website up for success. Read through our guide for step-by-step instructions on building your website and find out what to look for in your foundation management software.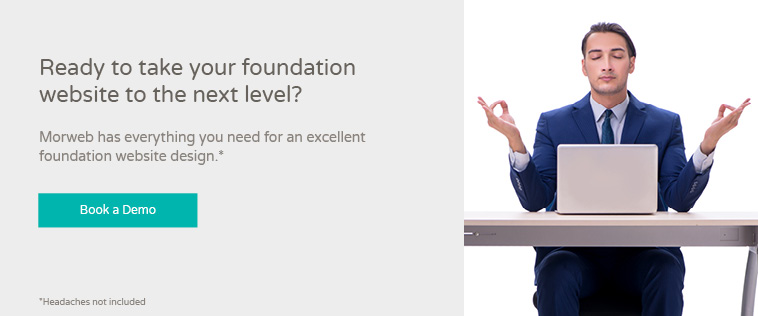 ---
What is a community foundation?
A community foundation is an organization that pools donations into an endowment fund and uses investment income to make grants. The mission of a foundation is to better the community through charitable programs and initiatives such as scholarships, food donations, sports programs, infrastructure, environmental conservation and more.
---
How to build a foundation website
Foundations have unique requirements for their websites. The site must cater to the needs of community members and nonprofit staff. A common challenge that foundations face with their website is keeping it updated. Oftentimes foundations will build their website on an open source platform like WordPress and then struggle to update it without the help of a developer.
In this article, we'll go through four steps to build a foundation website the right way. Whether you're looking to redesign your website or start from scratch, we'll outline a path to build an attractive and functional website for your mission.
1. Set objectives for your website
Before you start building your foundation's website, begin by identifying your key objectives. These objectives will influence the design and functionality of your website. Questions you may want to ask yourself include: what do I want to achieve with my website? How do I want visitors to use it? Common objectives that foundations share include collecting donations, raising awareness for programs and services, increasing event participation, recruiting volunteers, and communicating with the broader community.
For example, if online donations are a priority for your organization, you'll want to highlight the donation page with a button in your navigation menu. If your priority is to recruit volunteers, you may want to include a quick sign-up form on your homepage.
2. Choose a foundation management software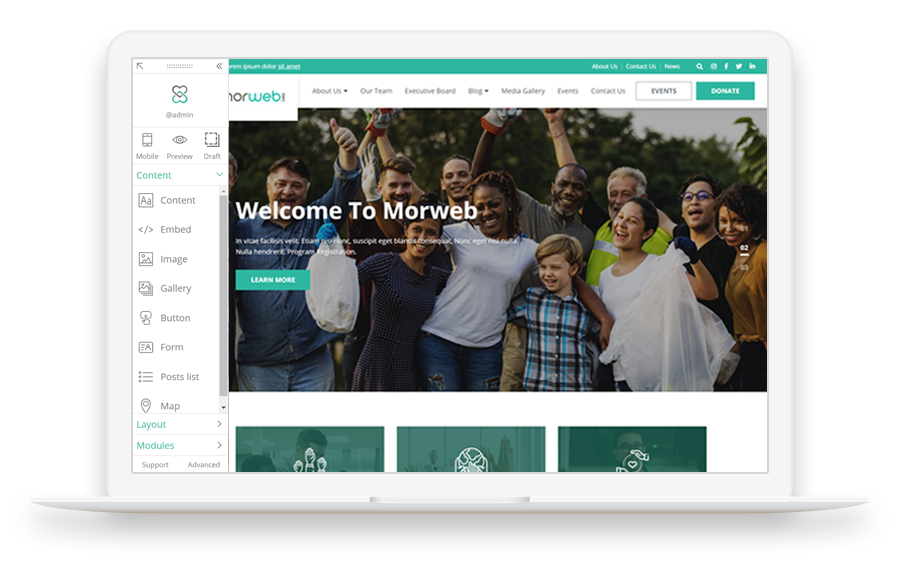 Choosing the right foundation management software for your website will save your organization a lot of headaches in the future. Websites are built on content management systems (CMS), and one that's created specifically for nonprofits will have the functionality you need to run your foundation website smoothly. Before selecting your foundation management software, let's take a look at what each of your stakeholders wants out of a CMS:
Community Members
Your community members want a website that is easy to navigate and provides them with timely information about your foundation's programs and services. They are looking for updates on your community initiatives and information on how to get involved or donate to your cause. Community members want your website to be intuitive, informative and interactive through features like sign-up forms, news posts, resources, galleries, and online donations.
Staff
Your staff are unlikely to be web design or coding experts so their top priority is a CMS that's easy to use. Your foundation management software should be intuitive for non-technical people to use with front-end editing. Drag-and-drop editors allow users to see how their updates will look on the front end of their website, taking out the guesswork of back-end editing or coding. Staff members want to be able to manage all aspects of your website themselves from homepage announcements to event registrations.
Board Members
Board members want access to private content and be able to collaborate with staff and other board members. Choosing a CMS with private pages will allow your foundation to create an Intranet portal for staff and board members to share confidential information. With the right CMS platform, you'll be able to post meeting minutes, company resources, videos, and internal announcements.
3. Brand your website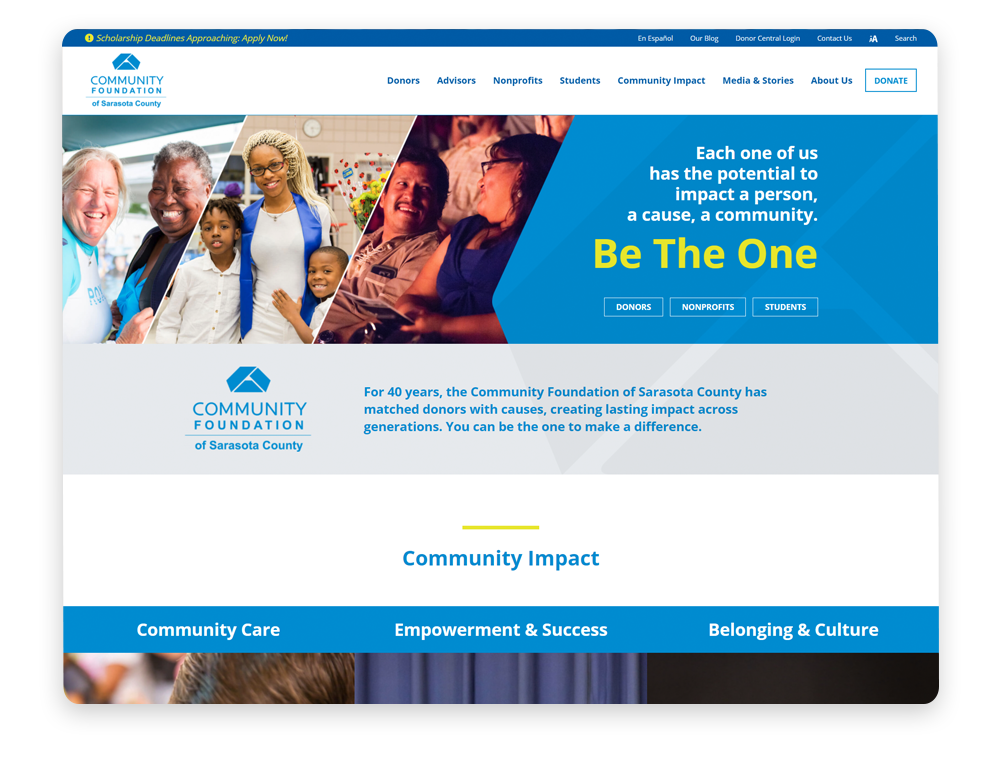 Community Foundation of Sarasota designed on Morweb CMS
A foundation's website should first and foremost reflect its community brand. Your community brand includes your logo, fonts, colours, and tone of voice. Choosing a CMS that is catered towards nonprofits will give you website themes specifically for your organization type. You can customize a nonprofit website theme and style it to match your brand. Try to limit your brand colors to two or three and a maximum of two fonts. Too many colors and fonts will make your website look messy.
Remember: website themes are only a guide, your website content should reflect your objectives outlined in step one.
4. Choose your website features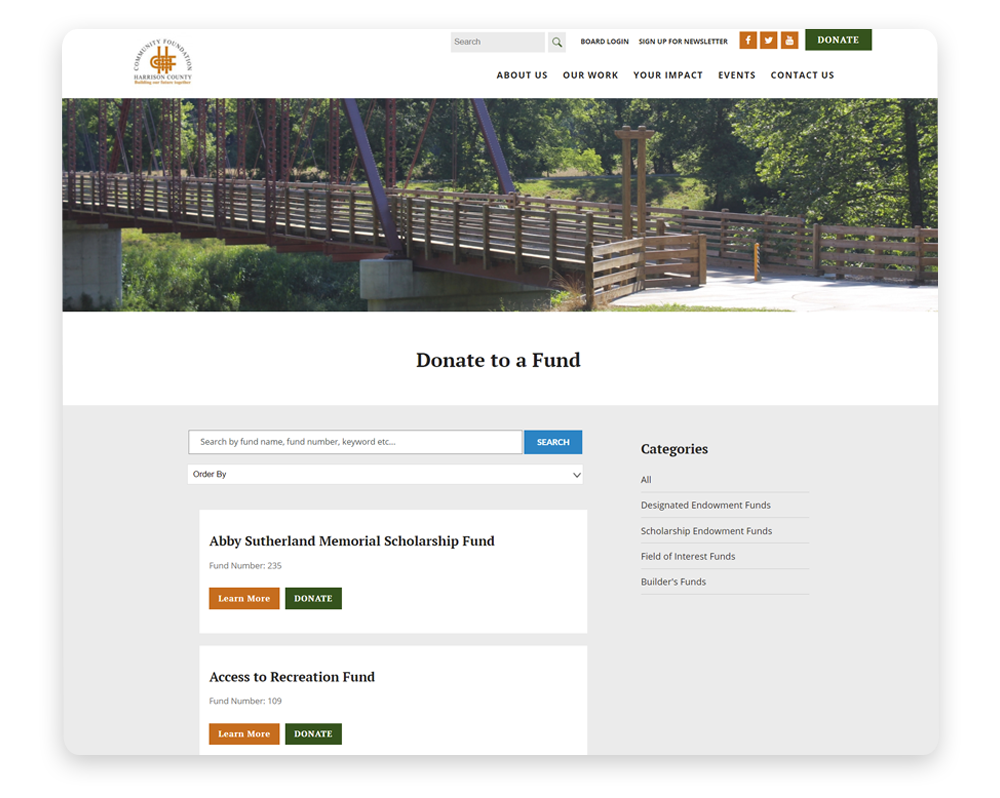 Harrison County Community Foundation build with Morweb CMS
Foundations require similar website functionality to other nonprofit organizations. Nonprofits need website features that allow constituents to easily give their time or money. A few features to look out for include:
Online Donations: Foundations often have multiple funds they manage. Having an online donation form with the ability to select fund designations is essential for a foundation website. Make sure your donation form also offers a recurring donation option which is essential for building long-term support.
Events: Offering events through your website makes it easy for community members to sign-up and purchase tickets to your foundation's events. The right CMS will allow you to schedule your events, input details about the event, and collect payment without having to send participants to a third-party platform.
Blogs: Blogging is essential for sharing updates about your foundation and keeping your content fresh. You can break up your blog into different categories for progress updates, staff highlights, press releases, news and more.
User management: User management features allow your foundation to manage editing privileges for staff and create separate user groups for board members or community members. With the addition of private pages, you'll be able to share members-only content through password-protected pages.
Mobile-responsive: Having a mobile and tablet-friendly website is crucial in this day and age. With more than 50% of all website traffic coming from mobile, your foundation should prioritize creating a user-friendly experience on all devices.
---
The Gist
Building an exceptional foundation website starts with selecting the right design and technology. Choosing a CMS with nonprofit themes and features will simplify the design process and set your foundation up for success. Even further, partnering with a nonprofit web design agency will ensure you get a high-quality design and functionality customized for your exact needs. Get in touch with Morweb for a quote on foundation web design.