Semi-Customized Nonprofit Websites vs. Hiring a Web Designer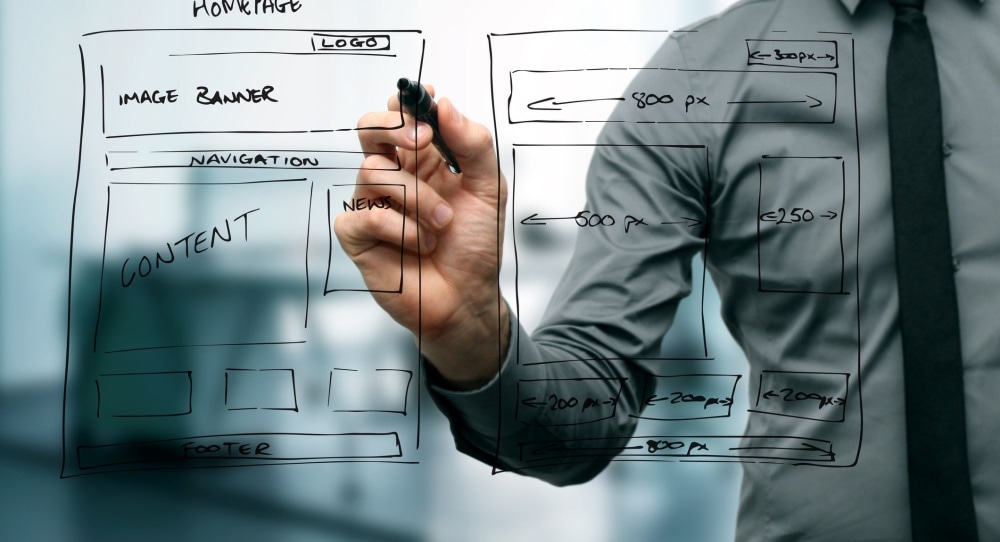 Nonprofits need to look professional, and your online presence can make an important difference in the authority and confidence you convey to donors, volunteers and supporters.
The problem comes when looking for a way to design a professional website while staying within your nonprofit's budget constraints. Before you start panicking, there are ways to get it done without breaking the bank.
---
1. Building a Nonprofit Website from Scratch
Building a nonprofit website, or hiring a design firm to build it for you, can be very complex with the array of technologies available today. Professional nonprofit websites need:
Cascading style sheets (CSS) to set how elements within your site are displayed on the computer screen, on tablets and on other mobile devices. CSS saves a lot of time and work once set up but CSS can be a little complex.


HTML coding. HTML is the language most websites are written in. While in-house designed websites can be done solely with templates and plug-ins, a truly professional website needs to have someone familiar with coding HTML behind the scenes.


JavaScript elements. JavaScript is a programming language, placed within the HTML code. JavaScript makes your website interactive and are important for providing functionality beyond just hosting content, such as for online forms, responsive adaptive design elements and more.


Mobile-responsiveness. Ever open a website on your smartphone and find it doesn't fit on the screen or looks weird? If potential or existing supporters can't see your website easily when they're on the move, you could be losing online donations.
---
2. Using Customizable Website Templates
Less-expensive and time-consuming options include creating a semi-customized website by using a nonprofit website template. Fully-templatized nonprofit websites only allow you to add content and select minor design options such as basic color and element changes. All other decisions have already been set in the website template. Most are flat, with little visitor interactivity and only let you make small changes.
But semi-customized websites offer pre-configured templates that allow you or a professional designer to change designs on a modular basis, yet follows the structure of a pre-designed template.
This option gives your nonprofit the flexibility of being able to customize specific areas of the site, with the functionality of a content management system (CMS) that lets non-technical folks control what content you publish and what elements go where. There are a number of features to look for in semi-customized websites, including:
Drag-and-drop elements. Adding images, videos, forms, Google maps, social media feeds and subscriptions to your blog should be as easy as pulling that element from a toolbar into position and going from there.


Instant page save. Ever worked on something for hours only to find it hadn't been saved? Instant page save can save can save hours and put your professional website online more quickly.


Grid tools. Having things line up on your website makes it easier to read and follow. The semi-customized website you choose should automatically align your content, images, forms and other elements without having to fuss with it.


Image resizing and optimization. Large images and videos can take up a lot of storage space and can cause your site to load slowly. Wouldn't it be great if larger images could be automatically converted to web-friendly versions that fit perfectly on your website?


User-friendly page manager. There's nothing more frustrating than having to go through multiple steps just to edit and update content on your site. Semi-customizable sites with user-friendly page managers take the frustration out of maintaining your site in house.


Animated menus. Animated menus give your supporters a sneak peek of what's in your dropdown menus before they click. These types of menus show links to other pages along with images from those pages, giving your visitors a truly interactive experience each time they come to your site.


Fixed navigation menus. Visitors to sites that have fixed navigation menus are more likely to stay longer on the site because it is easier to move around the website without needing to scroll up to find the navigation menu.


Form manager. Sign-up forms, donor forms, contact forms – there are untold numbers of forms for your nonprofit website. Having them all in one place, where they can be added to any page, makes it easier and faster to collect the most important information and add it to your database.


Mobile preview. Instantly seeing what your site will look like on smartphones and tablets lets you see where you need to make changes so all visitors have the same exceptional experience when visiting your site.


Browser optimization. Website design can be impacted by the browser your visitors use. Being able to test your website on different browsers lets your visitors experience consistent design, layout and functionality, regardless of how they get to your site.
---
The Verdict?
Having a professional-looking nonprofit website can mean more donors, bigger PR benefits and consistent visitor numbers. Choose a semi-customizable website package that lets you have control over your visitors' experience without the headaches of building it from the ground up. We've compiled a guide to choosing the right nonprofit CMS to get you started.