5 Must-Haves in Your RFP For Nonprofit Website Design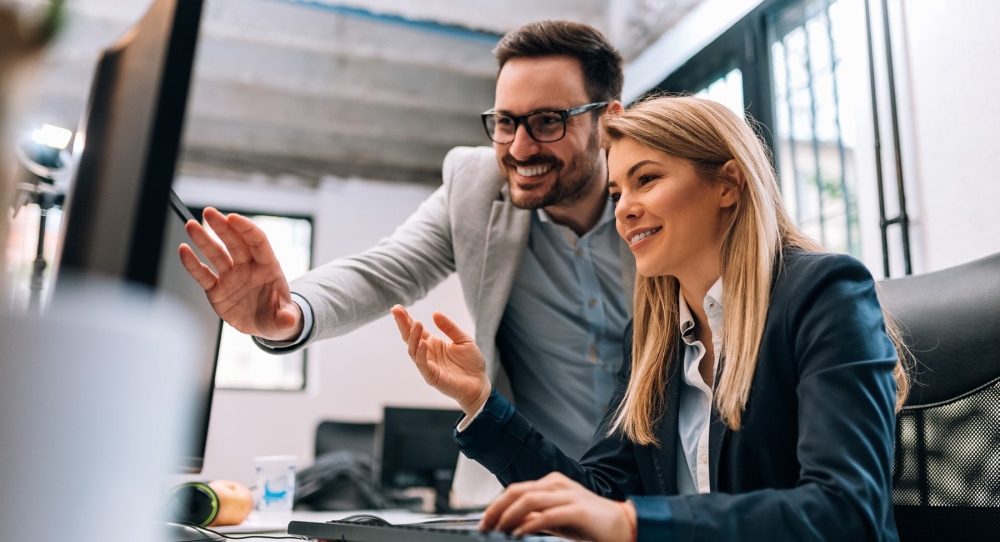 Over the course of our fifteen years in operation, Morweb has responded to numerous requests for proposals (RFPs) from nonprofits and associations for website design projects.
An RFP is a document that describes your organization's project and asks for proposed solutions from qualified vendors. Once your RFP is sent out and vendors respond with their proposals, your organization can choose which proposal best fits your project needs.
A phenomenal RFP should be well-written, concise, and explicit.
Cheril Clarke of Phenomenal Writing believes an RFP should both excite and motivate prospects to respond; a phenomenal RFP should be well-written, concise, and explicit to ensure quality replies.
Many nonprofits and associations don't have internal website design capabilities, so they turn to digital design agencies like us. If you are a nonprofit organization who wants your RFP to stand out and get noticed by the top creative agencies, we've outlined the 5 must-haves to include in your RFP.
Follow this quick guide for writing a stand-out RFP for nonprofit web design:


---
1. Brief Organization Overview
This is your opportunity to briefly describe your nonprofit or association. Include pertinent details like the cause you support, the size of your organization, and areas where you operate.
You can talk about how your organization was founded and a bit about your brand. Describe your supporter and donor base and if you have any partner organizations. You should also include details about your nonprofit's vision and mission as they relate to the project. This section should be no longer than a paragraph.


---
2. Project Objective
Give project details that the web design agency will need to know before starting the project. Is it a new website or a redesign project? What sparked the need for the project?
Describe the purpose of your website; whether your goals are to build awareness, educate, increase donations, gain members, recruit volunteers, or promote your organization's events. Your goals will strongly influence the hierarchy of the web design, so it is essential to know which areas to prioritize.
This section should include your intended audience, so the agency knows who to target with their messaging in their web design. Your audience should align with your goals; if you are an association with the objective to increase membership, your target audience will be current and potential members.
---
3. Project Scope
The scope of your project encompasses everything from objectives, required system integrations, amount of web pages, and desired features for your website. It is essential to paint a clear picture of your project scope so the web design agency can create an accurate estimate.
Mark Fulop of Facilitation & Process LLC says, "Project scope is always the trickiest part of your RFP. Being clear about your strategy is essential for you, as the client, to get a proposal with a clear scope of work and cost estimate from the vendor. Your website can't be uncoupled from your overall communications strategy, branding, and fundraising strategy. If you expect the web design firm to help you with communications, branding, and online fundraising, then those tasks need to be built into your scope of work."
If you are requesting proposals for a new website, outline any additional requirements for branding and strategy development. For a redesign project, include your communications, branding, and fundraising strategy to align with your website.
It is good practice to attach a sitemap of your site. This will give the web designers a better idea of the number of pages and the time involved for your nonprofit's website project.
In this section, you should outline your technological requirements such as software integrations. Include any unique elements such as an Intranet portal, custom forms or member management functionality.
For a website redesign, include details about your current content management system (CMS) and if you are open to migrating to a new platform. Your CMS could be a make-or-break factor for a web design agency if they are not experienced with that particular platform. If you are using customer relationship management (CRM) software, indicate what level of integration you will require such as online forms, member registration and/or member sign-on.
Outline any significant milestones or deadlines for each requirement in this section.
---
4. Budget
Some organizations are hesitant to give a budget in their RFP because they don't want to limit their responses from vendors. However, top creative agencies may decline to write a proposal if a budget isn't included. If an agency is in high demand and receives multiple RFPs, they will need to be selective.
Stating a budget in your RFP allows agencies to properly evaluate the project scope and do a cost-benefit analysis. If you are unsure how much a nonprofit website design project will cost, do some research, get quotes and ask around to other organizations.
Your budget should be realistic and match the scope of the project. Don't ask for freebies or "spec work" such as free designs or ideas in your RFP because it may scare away top talent.
---
5. Criteria for Selection
In this section, you can lay out what you are looking for in a web design agency. If your project is large in size and scope, you may want a larger agency. If your project requirements are very unique, you might need a more specialized agency.
Create a checklist of the required capabilities of the web designer based on the project requirements outlined in the scope. You can also state your preference for location. Many agencies are comfortable working remotely but if you prefer someone local, include it in your criteria.
Give a deadline for the proposals and a timeline for your selection (no more than four weeks is recommended). Finally, give details on how to submit the proposal and your contact information.


---
The Selection Process
Once you have received the proposals from the web design agencies, select your top 10, then narrow it down to the final 3 or 5. Once you have chosen your finalists, create a list of follow-up questions to help you narrow in on your top choice.
Don't make your list too lengthy or ask unnecessary or irrelevant information. Get the information that would help YOUR organization make the best selection. It is helpful to provide other websites that you like as a reference.
Possible questions to include are:
Which staff will be working on your project and if they are in-house
Expected turn-around
Design and development process
Examples of past work for similar projects
---
The Gist
A well-written RFP is essential for getting proposals from top vendors. An RFP for a nonprofit website design project is unique and should include specific details to gain the attention of top creative agencies.
Each of these 5 must-haves contribute to a full picture of your nonprofit web design project and will enable the design agency to create an accurate proposal.
By following this guide, you will maximize responses from your desired vendors and increase your chances of finding the right agency for your nonprofit's web design project.
---
Looking to learn more about writing nonprofit web design? Check out these additional resources to guide your search:
What to learn about using Morweb for your nonprofit's web design needs? Book a free website consultation today!