10 Best Relationship Management Software for Associations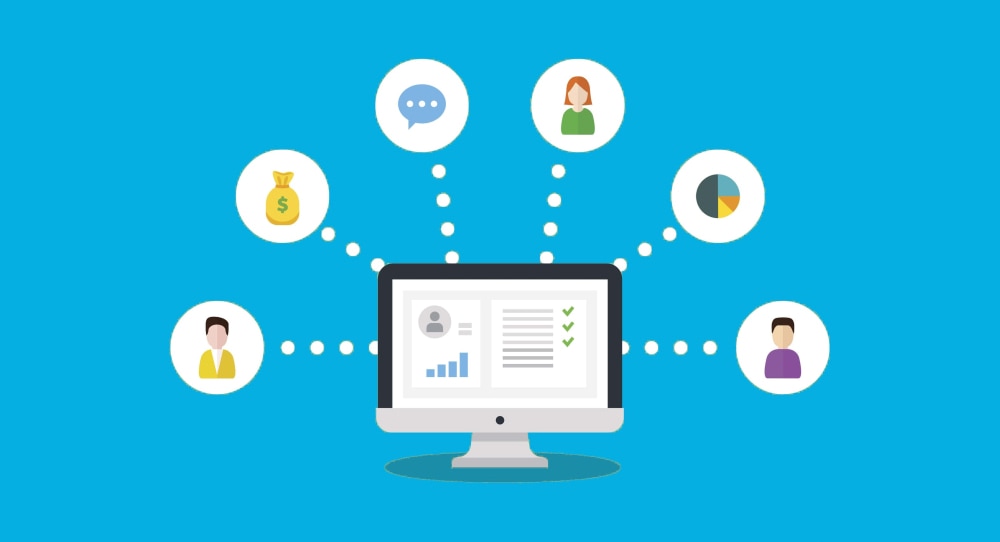 Associations spend a great deal of time managing relationships with contacts, members, and leads from their website. From inputting member registration, updating contacts, billing membership fees, scheduling volunteers, to coordinating events; it is intensive work for administrators.
Association management software (AMS) can help your organization automate a lot of these tasks.
Not only is relationship management software good for your association's administrators, but it is beneficial for your members as well. By syncing information from your association's website platform to your AMS, your members will always have access to the most recent information. New members will be able to register automatically and current members can easily update their personal information as it changes.
As an agency specializing in web design for associations, Morweb has integrated a variety of different AMS platforms to client websites. Based on our experience, we've laid out our choices for the 10 best AMS platforms to help you find the right relationship management software for your association.
---

Salesforce is the most popular relationship management software with over 32,000 organizations using their Nonprofit Success Pack (NPSP) to manage programs, donations, volunteers, and supporters. With their powerful reporting features, you'll get comprehensive analytics to help your association drill into data, identify opportunities, and make better decisions to grow your membership.
| | | | |
| --- | --- | --- | --- |
| | | Price | Integrates with Morweb? |
| 4.5/5 | 4.1/5 | $150 - $300/month | Yes |
Why We Like Them
Salesforce is very dynamic and user-friendly. Due to the popularity of Salesforce with our nonprofit clients, we developed a widget to integrate Salesforce and Morweb. Our clients benefit from integrated website forms including contact and member registration, and single sign-on (SSO) with our Intranet module.
---

Fundly CRM was created by nonprofits for nonprofits, so every feature is developed with efficiency and effectiveness in mind. With their member management software, you can manage direct mail campaigns, events, memberships, pledges, recurring donations, online donations and everything in between. Their platform also offers sophisticated reporting for tracking interactions, giving history, and event participation.
| | | | |
| --- | --- | --- | --- |
| | | Price | Integrates with Morweb? |
| 4/5 | 3.2/5 | $60 - $600/month | Yes |
Why We Like Them
Fundly offers excellent insight into your members. You can quickly identify your top contributors and most engaged members. With their comprehensive analytics, you can track the effectiveness of your marketing and improve your campaigns to grow your membership.
---

NetForum enables associations to manage and engage constituents, as well as analyze and score relationships. These powerful features combine to help you strengthen member relationships, advocate for change, and generate more funds for your cause.
They offer two suites, Enterprise and Pro. NetForum Enterprise allows associations to track member data, qualify leads, measure engagement, and manage events. NetForum Pro is for mid-sized associations providing a complete set of membership management features, easy to use reporting and enhanced tools to interact with members and strengthen member engagement.
| | | |
| --- | --- | --- |
| | | Integrates with Morweb? |
| 3.4/5 | 3.4/5 | Yes |
Why We Like Them
NetForum's reporting features are unparalleled. NetForum Pro contains hundreds of pre-defined reports and queries, with a custom query tool that allows you to create your own reports from scratch. You'll get better insights into your members to help you improve your membership marketing.
---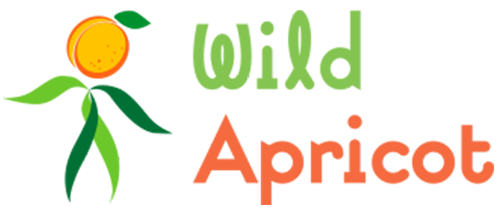 Wild Apricot is a leading membership management software for nonprofit organizations. Associations can create web forms, automate renewals, activate member self-service, manage member contacts. Administrators can choose to enable members-only content and create membership directories.
It is designed for volunteer-run and small staff organizations with a user-friendly interface, so you don't have to be a technical genius to take your association to the next level. In addition, you'll get access to a community of peers and experts that share knowledge and best practices.
| | | | | |
| --- | --- | --- | --- | --- |
| | | | Price | Integrates with Morweb? |
| 4.5/5 | 4.1/5 | 3.6/5 | $25 - $350/month | No |
Why We Like Them
Wild Apricot is very user-friendly and easy for small associations to manage. Wild Apricot is great for managing contacts and automating membership activities. Their self-service portal allows members to input and manage their personal information saving you time from manually entering contacts.
---

Fonteva is an all-in-one member management software for enterprise-level associations. Built natively in Salesforce, the true-cloud solution offers administrators and members the ability to browse through the member directory, plan events, and track engagement. Fonteva's eCommerce feature integrates with more than 50 payment gateways so you can sell memberships or merchandise online.
| | | | |
| --- | --- | --- | --- |
| | | Price | Integrates with Morweb? |
| 4.5/5 | 4.8/5 | $175/month | Available upon request |
Why We Like Them
As a top Salesforce plugin, Fonteva is very customizable and easy to use. It offers custom member profiles and the ability to segment members into professional chapters and social communities. Even without a coding background, Fonteva is easy to use and personalize to your association's unique requirements.
---

Salsa CRM is a constituent management software that helps advocacy-focused associations build rich donor profiles, track donations and interactions, create direct mail campaigns, and report on all development activities. Also, you'll get fully-integrated Salsa Engage for modern digital marketing, online fundraising, online advocacy, and peer-to-peer fundraising.
| | | |
| --- | --- | --- |
| | | Integrates with Morweb? |
| 4/5 | 4/5 | Available upon request |
Why We Like Them
Salsa has great digital marketing tools combining marketing automation and campaign management with a powerful AMS. Associations can benefit from having their email marketing, social media management, and online forms in one platform instead of having to pay for multiple software applications.
---

VeryConnect membership software typically saves organizations 80% of their administration time by helping to streamline processes as well as offering bespoke development. VeryConnect combines flexibility with a highly configurable set of features with their all-in-one platform.
Their software boosts member engagement through a modern, online community area which supports event management, email communications, and renewals. VeryConnect also offers self-service, private messaging and committee support.
| | | |
| --- | --- | --- |
| | | Integrates with Morweb? |
| 5/5 | 5/5 | Available upon request |
Why We Like Them
VeryConnect brings together member management, engagement, and self-service in one, highly customizable AMS platform. The self-service portal is great for members to connect with each other and manage their own data. Their customer service is also very friendly and prompt to respond.
---

Personify360 gives your association a 360-degree view of your constituents across all channels. This powerful AMS equips you with the tools you need to hook new members, deepen member relationships, grow revenue and make data-driven decisions. Personify's relationship management and eBusiness tools include everything your staff needs to streamline operations and grow your member base.
| | | |
| --- | --- | --- |
| | | Integrates with Morweb? |
| 4/5 | 3.1/5 | Available upon request |
Why We Like Them
Personify360 is great for small-staff associations. Their AMS solution gives you all the tools necessary to build an online community and drive member engagement.
---

ClubExpress provides clubs and associations with an Internet platform to manage both front-office and back-office operations. Club Express connects your website with a membership database, secure online member signup, renewals and expirations, credit-card processing, membership directory, discussion forums, event calendar and online registration, e-commerce storefront, committees, documents, interests and other modules based on what clubs and associations do.
Their platform includes a full suite of administration tools to run your association, no programming or HTML experience required.
| | | |
| --- | --- | --- |
| | Price | Integrates with Morweb? |
| 4.5/5 | $24/month + setup | Available upon request |
Why We Like Them
ClubExpress is an economical solution for smaller professional and trade associations (25-5000 members). Each member can manage their profile, access payment history and update preferences for forums. You can also track volunteering opportunities and manage committees within your organization.
---

Mission Suite is an AMS and marketing automation platform that helps associations manage their members, sponsors, and partners. Mission Suite helps you boost membership by allowing you to follow up on prospective members automatically. You can automate your billing, membership expiration and renewals saving you time and allowing you to dedicate your resources to your programming and member recruitment.
| | |
| --- | --- |
| Price | Integrates with Morweb? |
| $30 - $450/month | Available upon request |
Why We Like Them
Mission Suite is great for managing contacts and qualifying leads. You can score members based on interactions with your sales and marketing efforts and customize messaging for specific contacts to boost your member engagement.
---
The Gist
Finding the right AMS can help grow your association by offering insights into your members and automating marketing and administrative tasks. Integrating relationship management software with your website allows you to sync your member data and eliminate the need for dual manual entry.
Morweb offers website integration for top AMS software. Using our feature-rich content management system (CMS), you can connect your website to your AMS database, integrate custom forms, and automate user registration to grow your web presence and further your organization's cause.
Don't see your AMS on the list? Iframe integration is available and API integration is possible for the majority of AMS platforms. Get in touch with our team to integrate your AMS with your Morweb website today.
---
Looking to learn more about nonprofit web design and API integration? Check out these additional resources to guide your search:
What to learn about using Morweb for your association's website design needs? Book a free website consultation today!