1. Upload the PDF to your Media Gallery. Copy the file name and add .pdf to the end.
2. Click the 'Edit' icon to edit your menu or go to Menus > Main Menu in the backend.

2. Click on 'Sundial'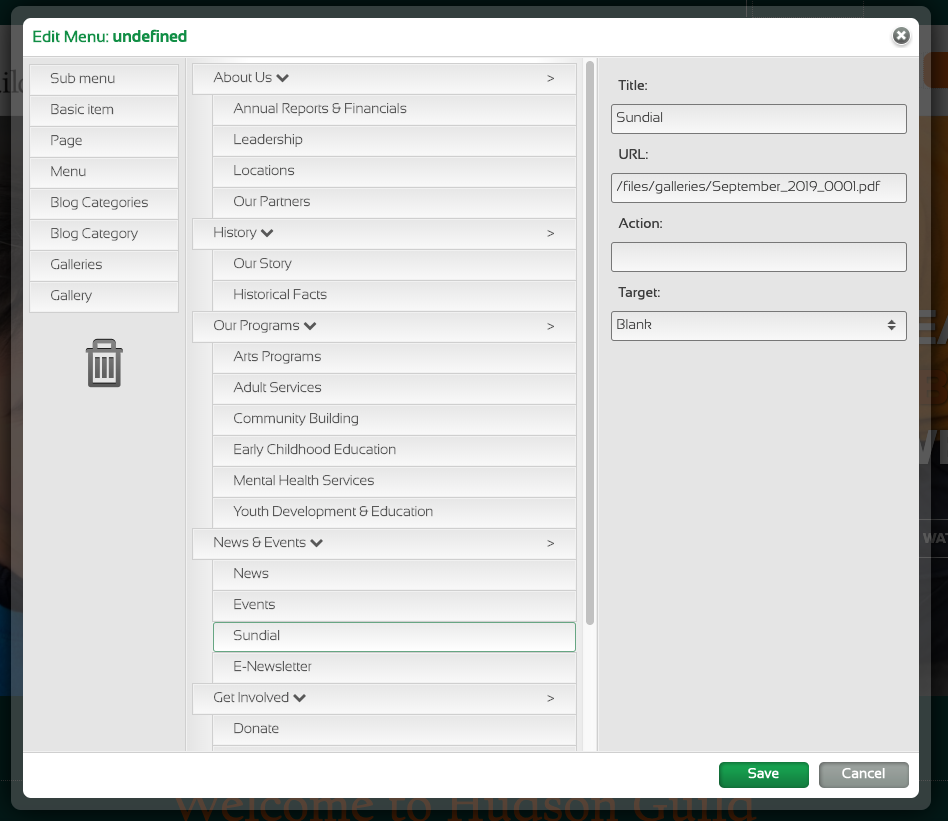 3. Replace the previous file name with the new one keeping /files/galleries/ in front and .pdf at the end.
4. Select Target > Blank to open in a new window.
5. Click Save.