Get Your Pet-Care Business on the Map! 4 Marketing Tips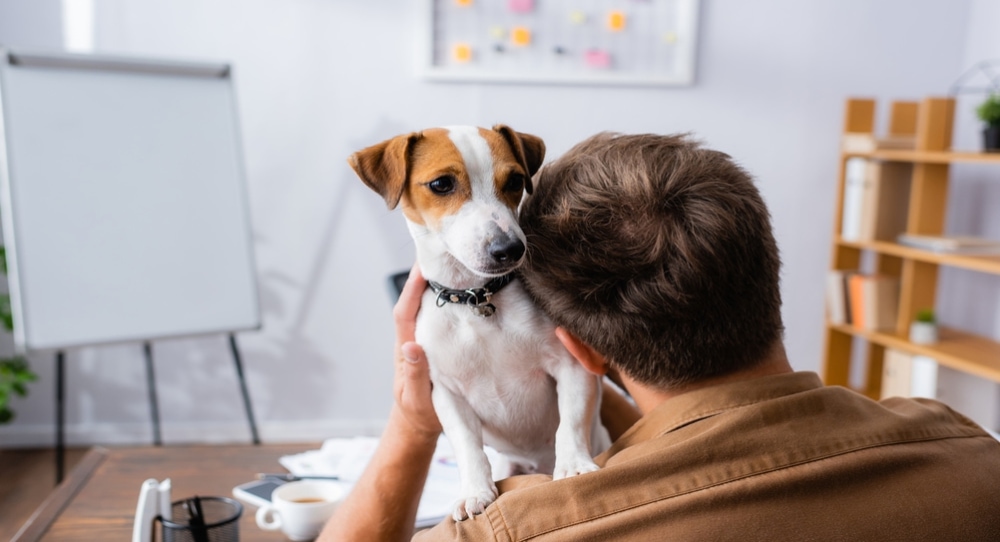 Developing a robust marketing plan is essential to growing your business and ensuring that your services reach as many customers as possible. From personalizing outreach to adopting digital marketing strategies, there are several ways to spread awareness about your services and drive sales.
Follow these tips to effectively market your pet-care business:
Whether you own a kennel or run a dog training business, these best practices will help you gain new clients and build stronger bonds with existing ones. Let's get started!
1. Get to know your customers.
Getting to know your target audience can help you launch an effective marketing strategy that resonates with current and prospective clients. To better understand your audience, you should:
Leverage segmentation. Segmenting or grouping customers based on shared characteristics, such as demographics or behaviors, can be used toinform your outreach efforts and target key supporters. For example, if you have a large portion of young clients, you might focus your efforts on social media, rather than wasting your resources on a channel that they don't frequent.
Create customer personas. Based on these groups of customers, create personas that represent their level of interest and investment, so you know who you're marketing to and how best to speak to them. For instance, dog groomers might create separate customer personas for experienced dog owners and new dog owners. That way, you can ensure your marketing strategy appeals to everyone.
Solicit client feedback. Send out surveys via email or social media asking for more information about your clients, including what their communication preferences are and how they came across your business. Adjust your marketing strategy according to these responses to make clients feel valued and drive better results.
When you get to know clients on a deeper level, you can more confidently appeal to their interests and solicit their support through your marketing materials.
2. Optimize your website.
Your website should be central to your outreach efforts. Create a landing page with information about your products, services, prices, and upcoming events. Then, link back to this resource across your other marketing channels.
In addition, your pet-care site should:
Have a mobile-friendly design. Ensure elements like layout, text size, image size, and navigation resize automatically on all devices. If you use a modern CMS, this has probably been set up automatically, but it's always a good idea to double-check!
Be optimized for SEO. The higher your business ranks in the search results, the more likely people are to visit your website and invest in your services. Make sure to publish relevant content that targets specific keyword phrases, such as "pet-care businesses near me."
Facilitate bookings. Your website should also seamlessly integrate with your pet-care software. For example, Gingr's pet business software offers a customer portal that allows customers to quickly and conveniently book appointments, sign required forms, pay invoices, and even see pictures and videos of their pets.
Your website should also be attractive and fully functional, meeting the needs of both you and your customer. Make sure all the key information is up-to-date and easy to find so that pet owners won't abandon your page.
3. Raise brand awareness on social media.
With a strong social media presence, you can increase visibility for your business, spread awareness for your services, and drive meaningful results. Establish brand awareness on the following platforms and be willing to adapt to emerging social media trends:
Facebook: Facebook's live streaming and story capabilities are useful for bringing users behind the scenes of your business.
Instagram: Show off your visual media on Instagram. Pictures of pets and their owners are sure to tug at the heartstrings.
TikTok: If you want to target a younger demographic, post trending video content to TikTok, such as a staff member's day in the life.
Twitter: Twitter has strict character limits, making it ideal for quick updates and answering client questions.
LinkedIn: Post educational content and business venture updates to LinkedIn for increased brand credibility.
When searching for the best social media platforms for your business, it all depends on where your audience spends the most time and what your marketing strategy is at a given time. Once you have that figured out, you can start planning your content and pushing it live!
4. Adopt an omnichannel marketing strategy.
Once you know who your audience is and what their preferences are, you can maximize your outreach. Consider adopting an omnichannel marketing approach to meet audience members where they are and provide a unified experience that drives results.
Here's an example of how the process could work for a kennel business:
A client searches for kennels in their area and receives a paid ad about your dog boarding service.
The client clicks through to your site and begins filling out the boarding registration form. However, they abandon the page before pressing submit.
Using the phone number that they provided during their last visit, you send an SMS message to remind them that their registration is incomplete.
The client returns to your site to complete their registration and receives an automated confirmation and thank-you email from your organization.
You then use direct mail marketing to invite them to explore your other services, events, and volunteer opportunities.
When done correctly, omnichannel marketing provides customers with a highly personalized experience that helps drive sales and produce a higher return on investment. Just remember to maintain consistent branding across your digital and physical event materials as you adopt this approach. NXUnite's guide to nonprofit marketing says that if your audience can confidently recognize your brand among these different marketing channels, they'll be more likely to remember, trust, and invest in your business.
---
Marketing is vital to the success of your business. By adhering to emerging trends, prioritizing your customers' preferences, and making the most out of several marketing channels, you can take your business to the next level and connect with more customers.