5 Powerful Morweb Tools to Build Your Nonprofit Website
Nonprofits and associations use the Morweb platform to easily update and manage their website content. From creating new pages, adding new blog posts, adding images and videos, to the general day-to-day upkeep.
This is all great, however, Morweb's content management system (CMS) has much more functionality to just be used for general updates. Morweb has a variety of tools to maximize the benefits and functionality of your nonprofit website and provide your visitors and staff with an exceptional user experience.
Below are 5 powerful Morweb tools that could significantly improve your nonprofit website and further your organization's cause.
1. Advanced Search and Data Segmentation
2. Mobile-Responsiveness Automation
3. Intranet and Private Content Management
---
1. Advanced Search and Data Segmentation
Just about every website has a search bar but what kind of results are being returned? Users nowadays expect efficient search results and will quickly grow frustrated if they can't immediately find what they are looking for.
With Morweb's advanced search, you can provide users additional fields to search from. For example, people visiting a humane society would benefit from additional search fields such as animal species, size, friendliness with kids or other animals, etc. Once the search returns results, Morweb offers additional filter options to sort results alphabetically, by date added, author, or any other custom filter.
Another powerful feature of Morweb's advanced search is data segmentation which provides results from a specific section of the website instead of the entire website. This is very useful for organizations that have searchable content in different sections of their website such as news, blog, document resources, locations and more. A global search would provide results from all sections when users might only be interested in one. Data segmentation is a huge time saver and takes a user's experience from adequate to exceptional.
Organizations that use Morweb's advanced search have benefited from improved website statistics including increased average time on site, average pages per visit, and month over month increase in return visitors.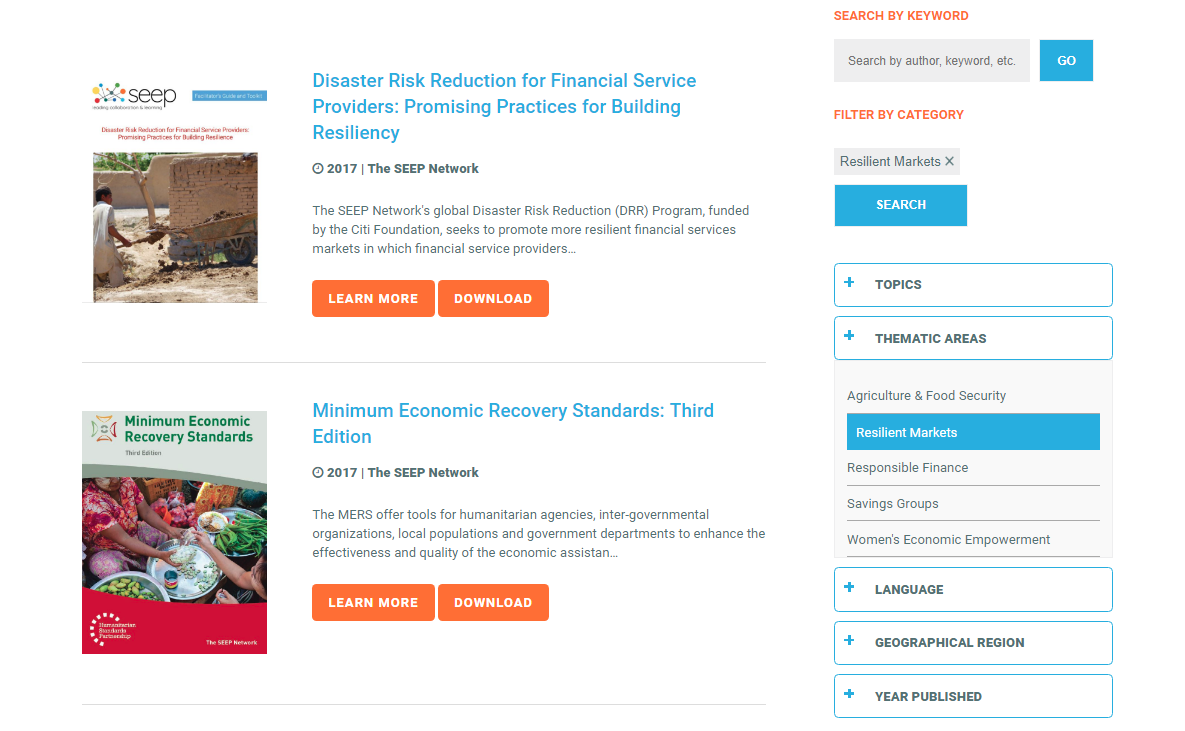 Global and thematic search for the SEEP Network website
---
2. Mobile-Responsiveness Automation
The problem with other content management systems (CMS) like Wordpress and Drupal is how they handle updates by non-technical users. Updates as simple as adding images, forms, buttons, or minor layout changes can hinder and even break the mobile-responsiveness of the website. Basically, things start to look a little wonky.
Most organizations don't notice right away since they are not accustomed to double-checking their changes on a mobile device. And really, should they have to? With Morweb, the entire website including widgets and templates are optimized for mobile devices. As you make updates, Morweb automatically optimizes to the user's screen size whether they are using a desktop computer, laptop, tablet, or any smartphone big or small.
So go ahead and make that change, add a new page to your menu, add a carousel, blog post, video, form, even an extremely large image. Morweb will optimize your update across every screen resolution instantly and every element becomes swipe and tap friendly.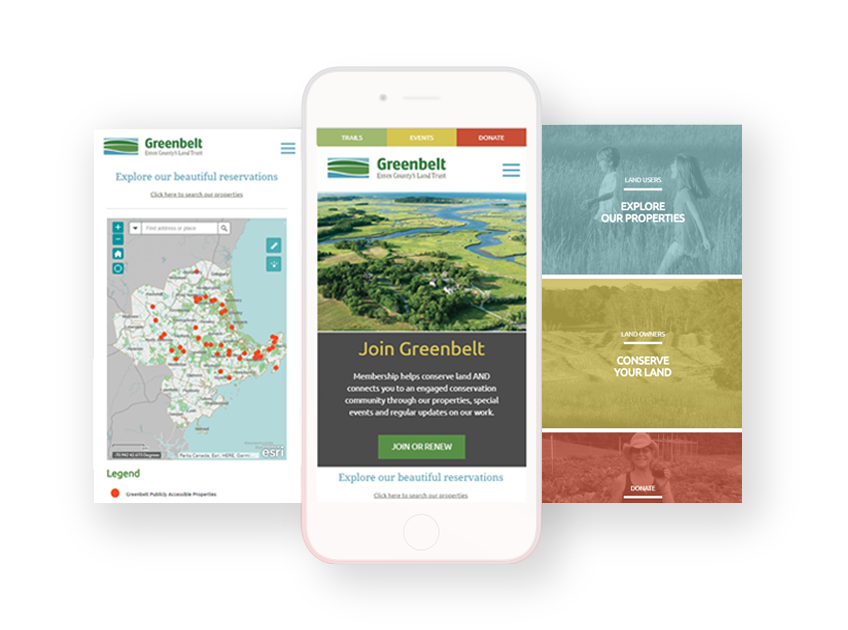 ECGA.org website design by Morweb
---
3. Intranet and Private Content Management
The large majority of nonprofit organizations have internal content that needs to be password protected such as employee and board documentation, member benefits, directories, and resources.
Morweb's Intranet Module makes it easy to create private pages, add content, organize your page structure and manage user access. Your entire Intranet is managed under Morweb along with your main website so there is nothing new to learn.
The module has various set-up options allowing you to manage user access through Morweb's User Group Manager. You can approve or deny registrations, create email notifications for any action, and integrate other Morweb modules in your Intranet such as event registration, advanced search, file management, job postings, and company directories.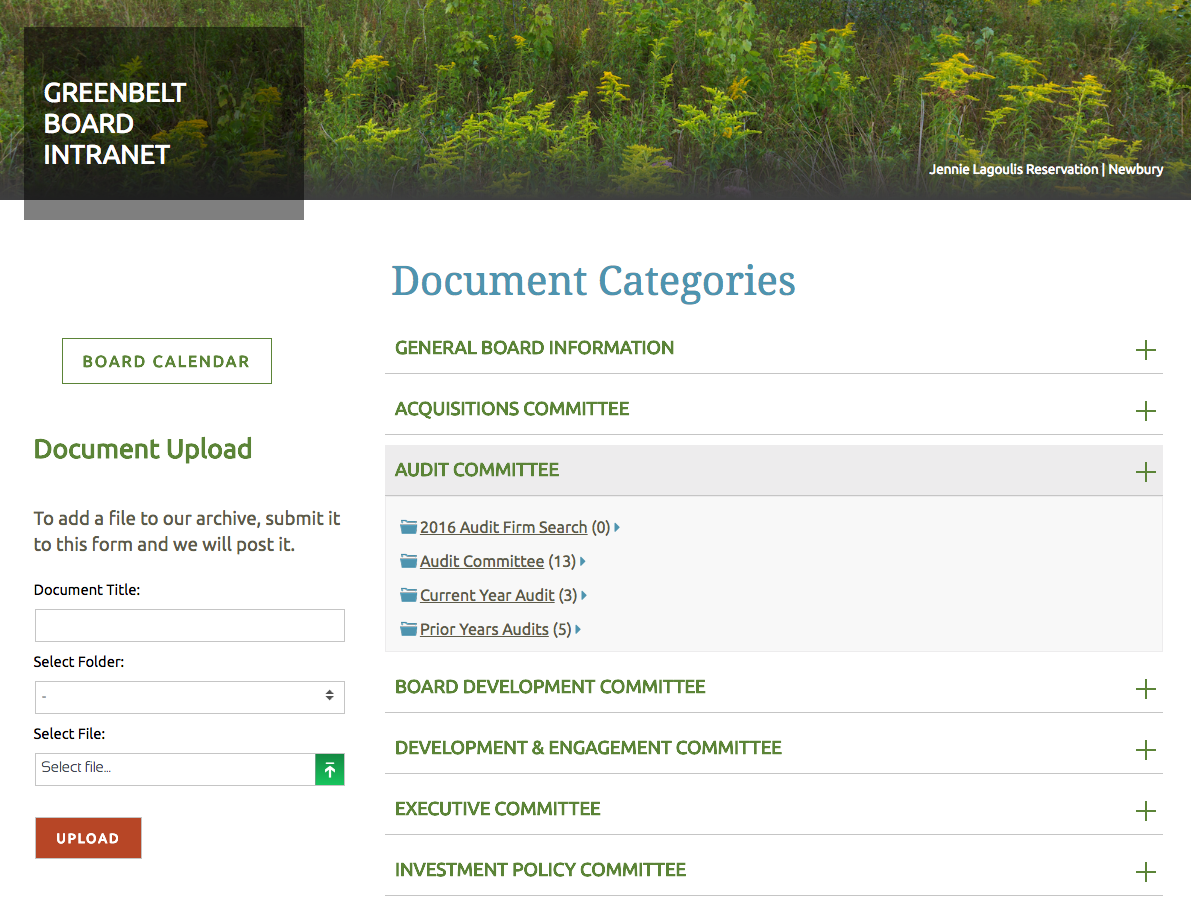 ECGA.org Board intranet portal
---
4. On-page Image Editing
Morweb's on-page image editing tool allows you to make quick and easy adjustments to your images without having to open a third party program like Paint or Photoshop. You can flip, zoom, resize, crop or drag and change focus.
Plus, you can easily organize your images, documents, videos and mp3 files through our Media Manager.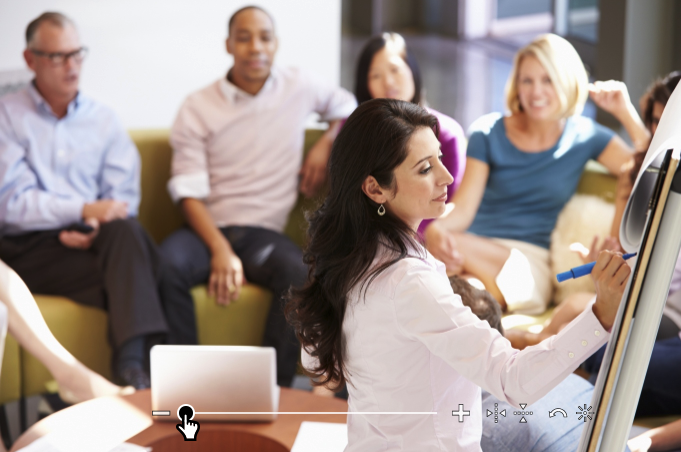 Morweb image editing tool
---
5. Blog Customization
Blogging is nothing new but what's unique about Morweb's blog engine is that it offers custom fields and templates. Morweb makes it easy for you to maintain your blog content and keep it current, just right click to create a new post.
Each Morweb website comes with a variety of blog templates that users can select for different purposes. For example, a press release might be better without an image and should be more text-based, whereas a general blog post is more engaging with images, videos, and other features like pull-quotes.
Choose from our custom templates for better control of your blog's design. Create your own categories and add a banner image, thumbnail image, tags, time/date, and author stamp or any customized field to each post. The title and content will automatically follow your nonprofit website's colour theme and fonts.
Morweb has templates to suit the needs of most organizations but if you require a unique feature, Morweb's design team can build you one specific to your needs.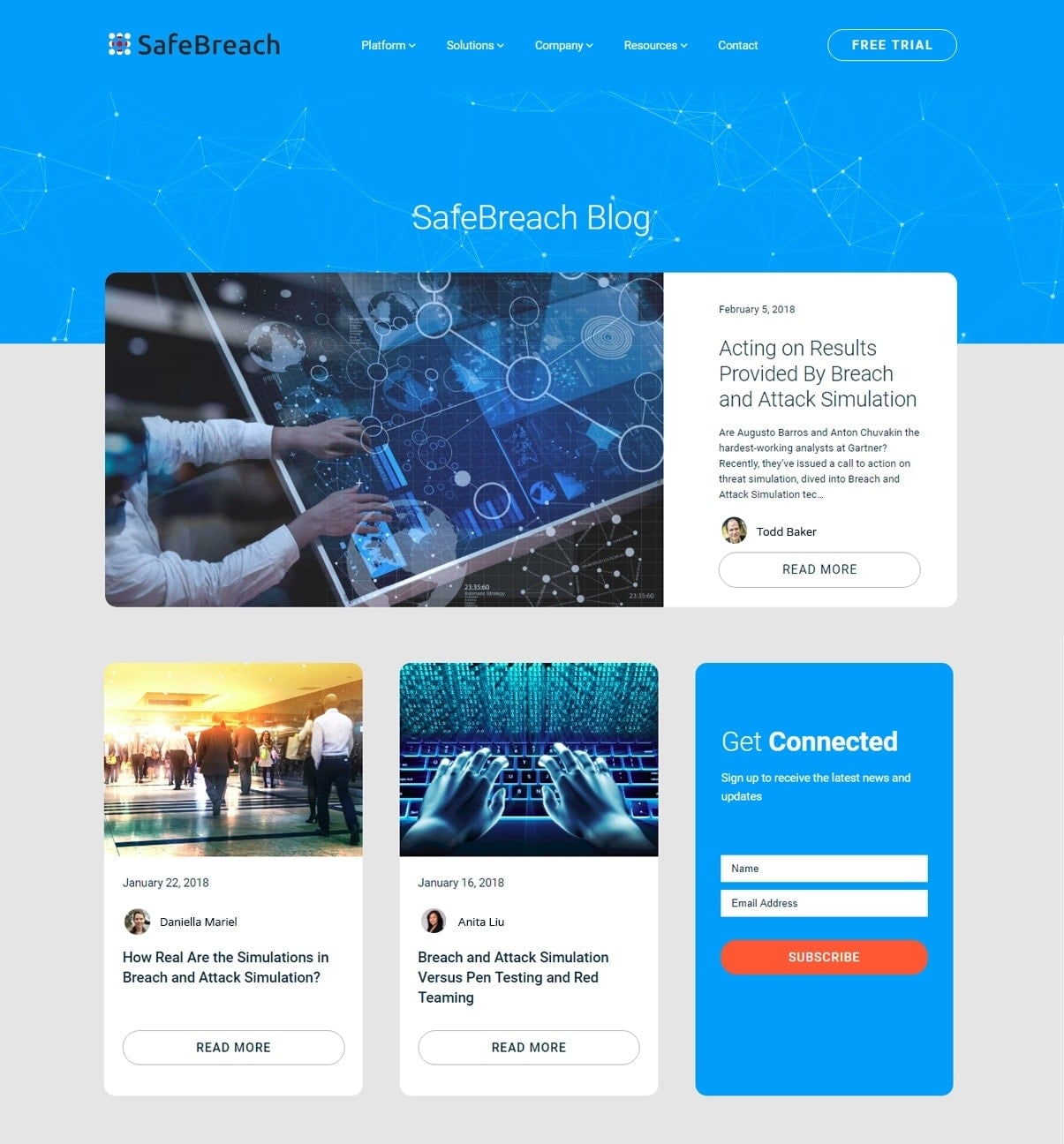 SafeBreach Blog
---
The Gist
The average nonprofit CMS is often limited in its capabilities and often requires troubleshooting to complete even basic updates. Morweb provides a number of widgets and templates that drastically increase the possibilities available to your website. With Morweb you don't need to compromise quality for the sake of usability, you can create a website that is both visually appealing and easy to manage.
---
Looking to learn more about nonprofit CMS features and web design best practices? Check out these additional resources to help guide your research: