Case Study:

Dakota Wesleyan University
-
Elevating DWU's Brand: Showcasing a Vibrant Student Culture in a Digital Age
Dakota Wesleyan University (DWU) grappled with the challenge of conveying its unique student culture of "learn, live, and play" through its online platform. In the highly competitive educational landscape of South Dakota, it was imperative for DWU to have a website that not only strengthened its brand identity but also effectively drew prospective students. The existing site, however, suffered from an unclear navigation system, overly dense content pages, and a complex sidebar navigation structure, making it cumbersome for visitors to locate and engage with relevant content.
Schools & Higher Education
Services
User research with in-person stakeholder interviews
Site Architecture & Navigation
Website Design & Development
Content Re-imagination
Modules
Faculty Directory
File Resources Library
Event Calendar
Program Listing Module
Blogging & News
DWU required a website that would both amplify its brand and captivate potential students. To address the website's initial pitfalls—confusing navigation, content saturation, and intricate sidebar menus—we envisioned a streamlined platform. This redesigned site emphasizes intuitive navigation, concise yet compelling content, and a user-friendly interface, ensuring visitors can easily access and immerse themselves in DWU's offerings.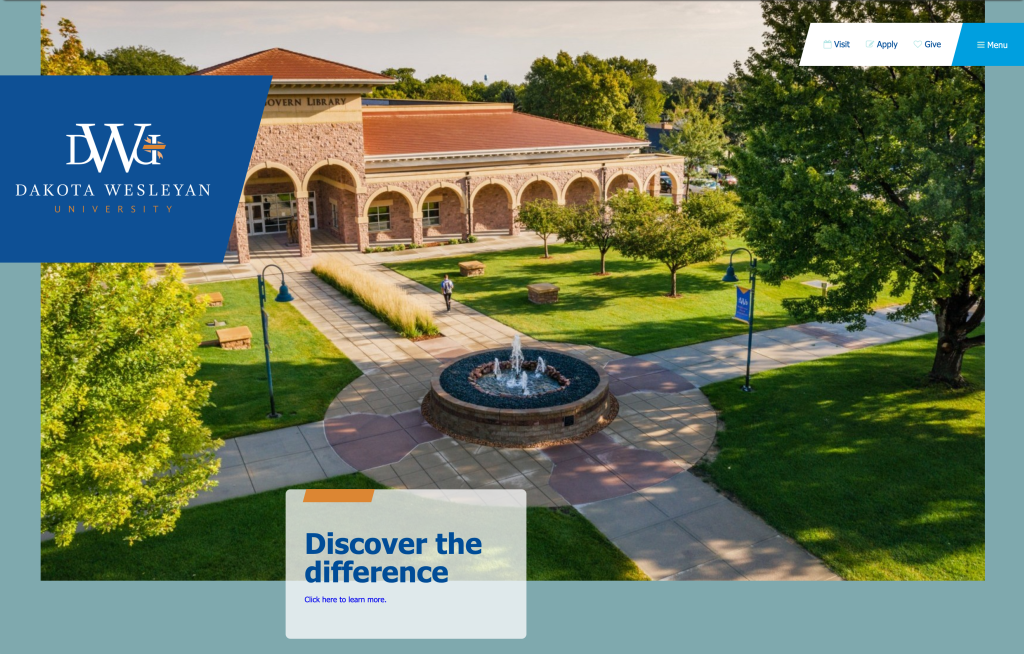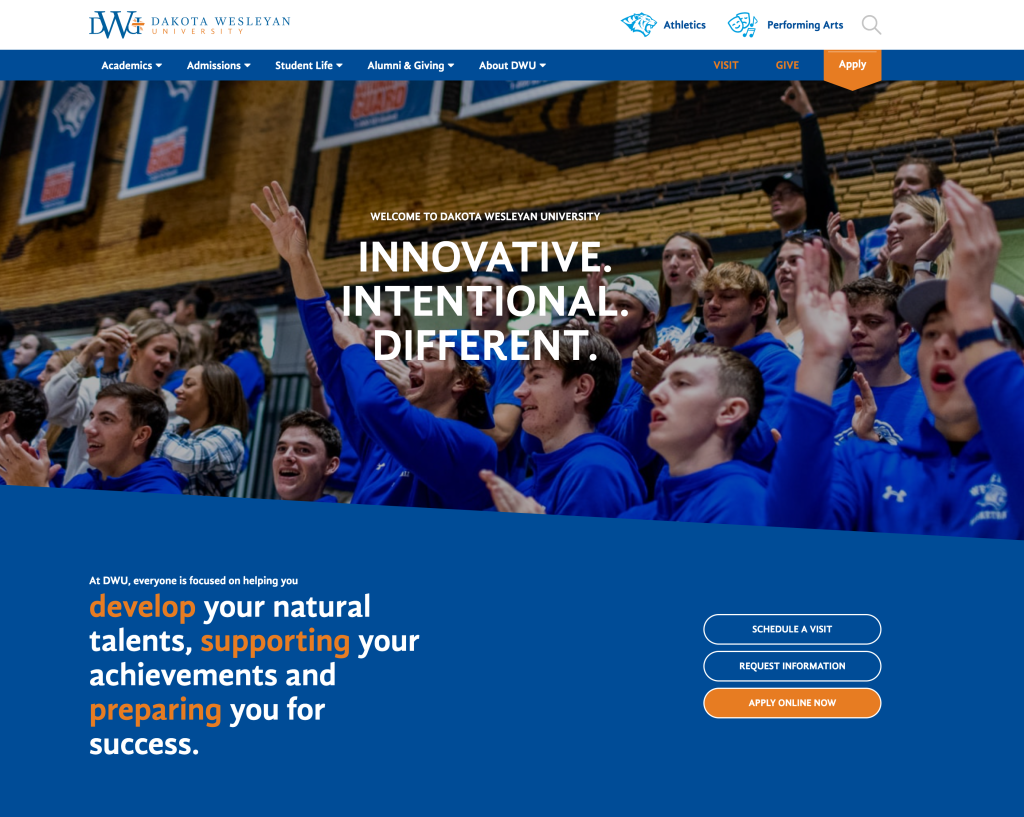 Modules & Custom Sub-templates
Interactive Carousels for Visit Our Campus
Faculty & Staff Directory