Visual Storytelling: A Fundraiser's Narrative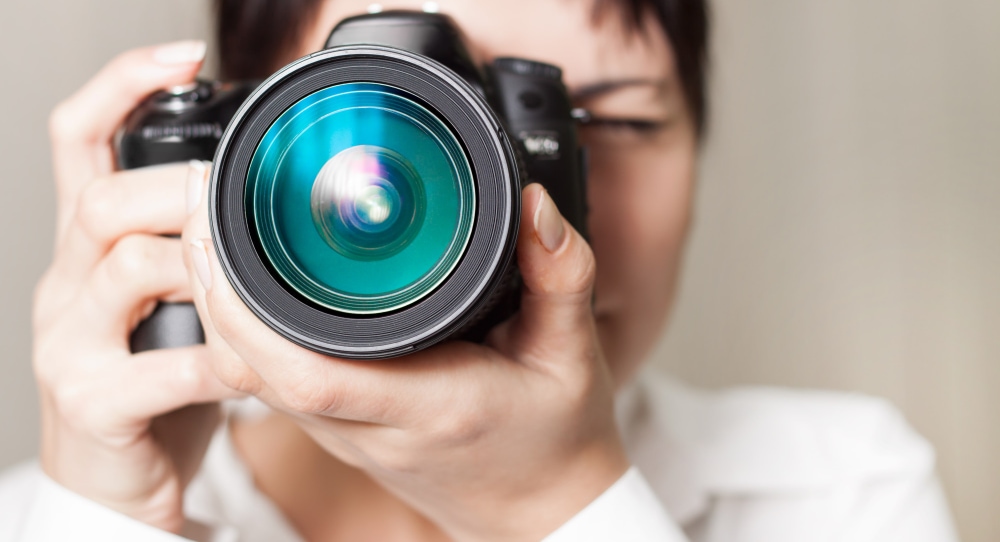 "There is no greater agony than bearing an untold story inside you."
-Maya Angelou
Storytelling is the key to successful fundraising. Storytelling is fundamental to how we communicate, an art that builds connections between people and ideas—or in the case of nonprofits—causes. It's a powerful way to make your mission come alive. Many times, marketing and promoting your mission (and ensuring you stand out) can be a challenging task. Yet this is a challenge that can well be overcome with the right planning, execution, and management. Digital marketing trends and tools may come and go, but one fundamental technique that remains is storytelling.
Compelling nonprofit storytelling helps bridge the gap between what you want your donors to know and what you want them to do. Consider the following checklist:
Plan your story. Pick the story you'd like to tell and decide on a medium. Outline your goals and target and check if every part of your plan aligns.
Get your audience to empathize with your story. Make sure that you touch on emotional and sensory details. Once your audience feels connected to your cause and organization emotionally, it will become easier to communicate. This will in turn pave the way for you to make a lasting impression beyond just asking for donations.
Create a bond with your audience. Show the impact of your organization and how their help is going to help further the mission.
Make use of visuals in your storytelling. Images and videos can often tell more than words alone.
Introduction to Visual Storytelling
Visual storytelling is the art of telling stories through the use of illustrations, images, videos, and even music. Yet it does not encourage the substitution of text for images alone. It is notable that 49% of marketers use visual content on blogs, websites, and social media. The task here is to ideate and create communication materials that are understandable, eye-catching, and illustrious. Know what your audience wants, do your research, and get on to creating the perfect content. As you craft your visual content, consider these basic tips:
Provide relevant information regarding your campaign. What do you want to communicate and to whom? Why is your cause important, and how does it affect the people it does? Ensure the visuals you choose help to quickly convey the story.
Make deliberate decisions. Choose solid colors over busy, distracting patterns, and really personalize your visuals. Make sure you are using visuals that are emotive.
Go for images and videos that you feel are a good reflection of your organization. It is important to remember that the look, feel, and tone of your social media posts say a lot about the organization.
Pick the right title. Make use of fun titles for your content. Be clever and witty!
The Power of Visual Storytelling
We live in a visual world. Text combined with visuals is simply more appealing. It results in a richer experience than just text alone. Images and videos against the perfect backdrop with the perfect background sound engage and pull in your audience and help them feel the message. This applies to an audience across all age groups—everybody likes convincing visuals!

Did you know that the use of the word "video" in an email subject line increases click-throughs by 65% and open rates by 19%? It's that powerful! What's more, pictures have a better top-of-the-mind recall value. There are campaigns and ads that have stayed with you even years after you've seen them because of powerful storytelling and the use of the right visuals. Visuals also help in the branding or even rebranding of your organization—this includes your logo, colours, templates, and fonts. A lot of nonprofit organizations even hire design agencies for this very purpose. Bringing images and videos together and mixing media forms is a great way to explore and experiment while adapting to the changing times. A key component of planning a fundraising event is building an engaging promotional storytelling campaign around the event to drive participation.
Tips for Using Images and Videos
1. Use visuals that tell a story
There is a story behind every picture. It is all about how well you tell that story. For example, if you are a nonprofit working for the welfare of senior citizens, your appeal communications can showcase your organization in action with visuals depicting how you improve the lives of seniors, visually demonstrating the value you bring to help them thrive. The images and videos you use must complement the story you wish to tell.

Here's a quick example you can draw ideas from. Maybe your nonprofit is planning for #GivingTuesday. For this global day of giving, make your call for donations stand out with compelling visuals that instantly communicate what you are raising funds for and show your donors what their donations can do.
2. Experiment with infographics
Your visual storytelling doesn't have to be limited to use in emails or social media posts. Use compelling storytelling to bring about creativity in your blog posts as well. Bring the story to life beyond pictures or videos with the use of infographics. Infographics can be a good tool to simplify complicated data, especially when showing the impact of your previous fundraising efforts. You can even make it downloadable to show your audience you want it to be a convenient resource for them.
3. Work on that video
Videos drive donations. That's why the video content that you're creating must be well thought out. Start with the end in mind. What action do you want viewers to take and what will help you elicit that action? What do you want to communicate about your organization? Put yourself in the shoes of your audience and ask yourself what kind of video content you'd like to see. It is ideal to include instructions on what to do and how. Videos are an ideal way to show the personality and mission of your organization and share a glimpse of the behind-the-scenes workings of your nonprofit as a way to connect with donors.
4. Create a story
What impact is your story making? Is it compelling enough for people to take action? Other areas, such as nonprofit web design, are certainly important touchpoints for donors, but the connection they feel with your story is what's going to keep them, which is why compelling storytelling is critical. The goal is to create emotive, relatable, authentic stories that showcase your mission and how donors can make the world a better place.
The Gist
Storytelling is an age-old art that has been used since the beginning of time. Visual storytelling makes stories modern, relevant, and imaginative. This in turn makes it easy for your audience to engage with your content and ultimately support your cause. Make use of visual storytelling in all communication channels, even when you thank your donors. Remember to let your visuals do the talking!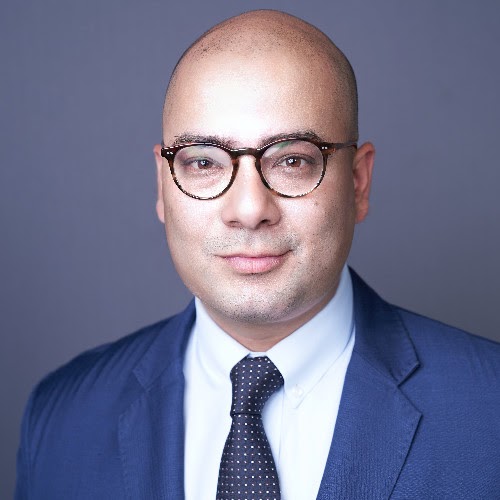 Author:
I believe in helping to perfect the act of giving. In the process of helping nonprofits fulfill their mission through the power of GiveCentral, I've had immense learning that I would love to share with my fellow professionals. Modernizing nonprofit fundraising with the use of technology is my core focus, blending with the trend helps in bringing about the necessary growth.
Thank you.
Vish Vass
Senior Vice President and Managing Director at, GiveCentral
Connect with me on LinkedIn!