5 Ways to Grow Your Org with Innovative Association Software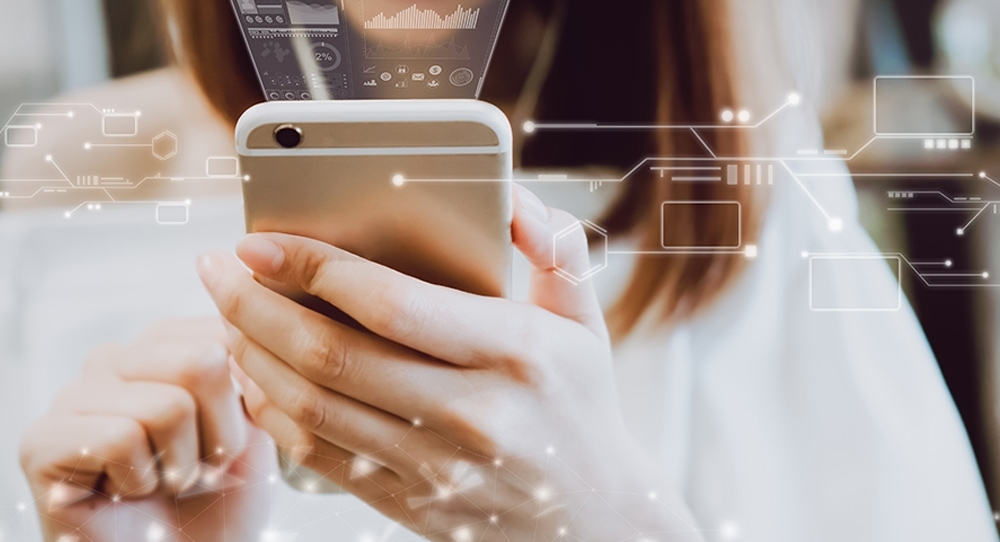 Trade associations and professional societies have totally unique needs when it comes to their web and management tools. We've already covered how the right features in a CMS platform can take your digital operations of nonprofits to the next level, but what about association software?
Previously, they had just two options: use a bulky standalone solution or cobble together a new one from repurposed management tools. Obviously, neither of these is ideal. Standalone software can raise major issues around integrations and reporting, while management tools for nonprofits or businesses really don't offer the right tools for associations.
We expect more of our software today, no matter what we're trying to accomplish. Thankfully, there are more options than ever available for associations that need fully-functional, sector-specific, and scalable management tools.
The most recent developments largely fit into two categories — lightweight, inbuilt solutions and comprehensive, cloud-based software.
Tools that follow more intuitive structures have effectively shifted the paradigm for association software just within the past decade. Let's dig into why and how. Here are a few ways that you can lay the groundwork for sustained growth with innovative association software and digital tools:
---

1. Build your online presence with an association website solution.
A fully functional website is a complete necessity for all kinds of projects, groups, and businesses today. For membership-based organizations like associations, a great website can accomplish so much more than simply sharing important information and converting customers.
A highly-effective association CMS platform can offer more extensive suites of management tools. Both internal- and external-facing, these tools are designed to function as a lightweight management system to address the most important needs of nonprofits and associations.
This makes inbuilt CMS management tools a perfect choice for smaller associations or for those with fairly straightforward needs.
Since all the most important association management functions are built into the association's website, there's no need to struggle with complicated integrations and reporting customizations that waste more time than they save. Choosing the right platform can be tricky, but you can find the most effective site builders by focusing your search on a few essential management features, including:
Private pages and intranet structures
Searchable member directories and maps
Campaign pages to accept donations and process payments
File management tools and blogging platforms
Customizable contact capture forms
eCommerce capabilities
Building your association's website with the right management tools already built-in lays a sturdy foundation for growth. The right platform will not only enhance the appearance of your website but also serve as a powerful and lightweight management system.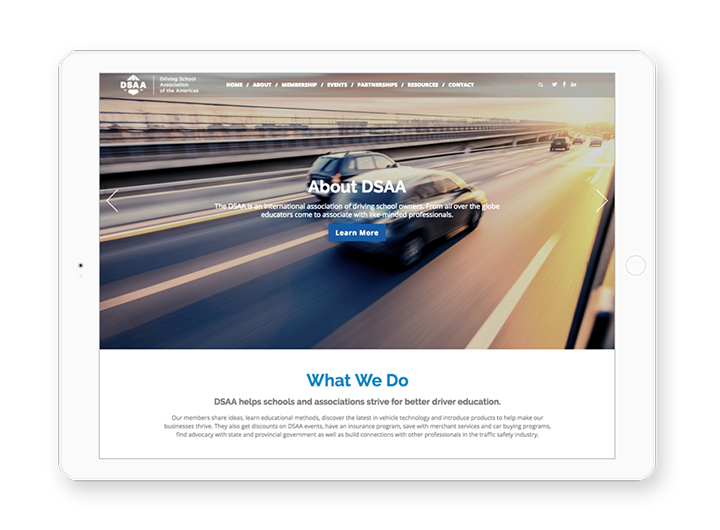 In many ways, any organization's online presence is the most important building block for its success. If your association doesn't need an expensive, heavy-duty software solution, focus instead on the solutions that offer the most utility without the bulk. Web development and association software have both developed a lot in recent years — make the most of their convergence with inbuilt web-based management tools.
Explore our showcase of best association websites for the quality of design and functionality you should aim for.
---

2. Invest in comprehensive, cloud-based association software.
If you need a management solution that sits somewhere between a web-based suite of tools and a more heavy-duty, standalone system, you might feel frustrated at the landscape of association software. When you fully understand your association's needs but don't want a management system that requires heavy investment of time and training, your selections might feel slim.
The best way around this dilemma? Search for cloud-based association software.
Cloud-based structures represent the future of all kinds of management systems. That's because they eliminate the logistical and structural stressors that come with both managing and then integrating all of your various databases and tools. For associations, look for a comprehensive association platform that's built on top of your existing database system.
For instance, a native Salesforce app that contains every association software feature you'll ever need plus integrates directly with your CRM could be a game-changer. This innovative structure allows your team to streamline its activities like never before. Look for features like:
Complete and customizable member profiles. A 360° view of your members' engagement histories and other data, plus self-service options and badging features for members, gives you the big picture of your constituency. It also serves as a powerful engagement tool.


Intuitive data reporting. Drag-and-drop reporting options let you easily configure solutions in real time. Your management tools and underlying database pull from the same data pool and speak the same language.


Online community management. Comprehensive association software should provide extensive online community features. Create communities, chapters, and committees, then give your members to freedom to manage themselves.


Cloud-based convenience. Association software built on a stable CRM platform and hosted through the cloud means your storage is scalable, your updates are fast, and your other tools can integrate seamlessly.
Legacy association management software (AMS) typically don't offer as intuitive or flexible features, and that's simply because they don't have to. Enterprise-level organizations tend to be relatively loyal to their association software because making a move can be incredibly costly at that scale. For smaller to mid-sized associations, there are plenty of leaner, more comprehensive, and infinitely more flexible solutions on the market.
Along with the site-building management tools discussed above, cloud-based systems are representative of a major trend in association software. Groups of all sizes are looking not to downsize but rather simplify their platforms. Going cloud-based is the perfect way to start.
---

3. Utilize association software with properly-scaled event tools.
Organizing and hosting events is one of the most important tasks of any association. Uniting a community of shared professions and passions certainly requires a lot of digital work, but physically bringing everyone together to share updates and resources is equally essential.
Your association software should include any event management tool you might need to prepare for your next conference, convention, fundraiser, or party.
If you use either a web-based, inbuilt solution or a comprehensive, cloud-based platform, these tools will be essentially the same. The only differences are in terms of scale. These association event planning features should include:
Fully customizable event web pages
Registration forms with customizable options
Custom date settings for programming or repeat events
Easy registration data reporting
Centralized location for management
Don't underestimate the power of customizable and mobile-optimized branded pages for your events! Making it easier for members and guests to learn more about your events vastly increases the odds that they'll attend. These pages are a best practice that associations of all sizes should follow.
Broadly speaking, however, associations of different sizes need different event planning and management tools. Association software at an improper scale can become a major hindrance for its users, and this becomes painfully apparent in the context of preparing for events. Imagine using an association event planning tool that can't handle your number of confirmed guests, or that offers way too many features and overwhelms your team with options.
The more innovative web-based and cloud-based association software solutions on the market today can help you bypass these issues. Inherently flexible platforms, built right into your CRM or website, mean that your tools are always perfectly suited to the size of the task at hand.
---

4. Create online communities to boost member engagement.
Creating and hosting online communities should be a major priority for every association, large or small. That's because they address all of the reasons why your members join in the first place: professional benefits, social connections, and personal enrichment.
Giving your members an organized digital space to discuss important developments in the field, upcoming projects, and internal business is simply the best way to show that you truly value their engagement with your association.
Your association software and management tools should actively support your efforts at creating online communities, forums, and collaborative online workspaces for your members. Along with the other features of your software, your platform as a whole can go a very long way to strengthen your association's sense of community. This applies to both lightweight web-based suites and more comprehensive cloud-based systems.
The ability to create a custom intranet structure with password-protected pages lays the foundation for an effective and flexible style of online community.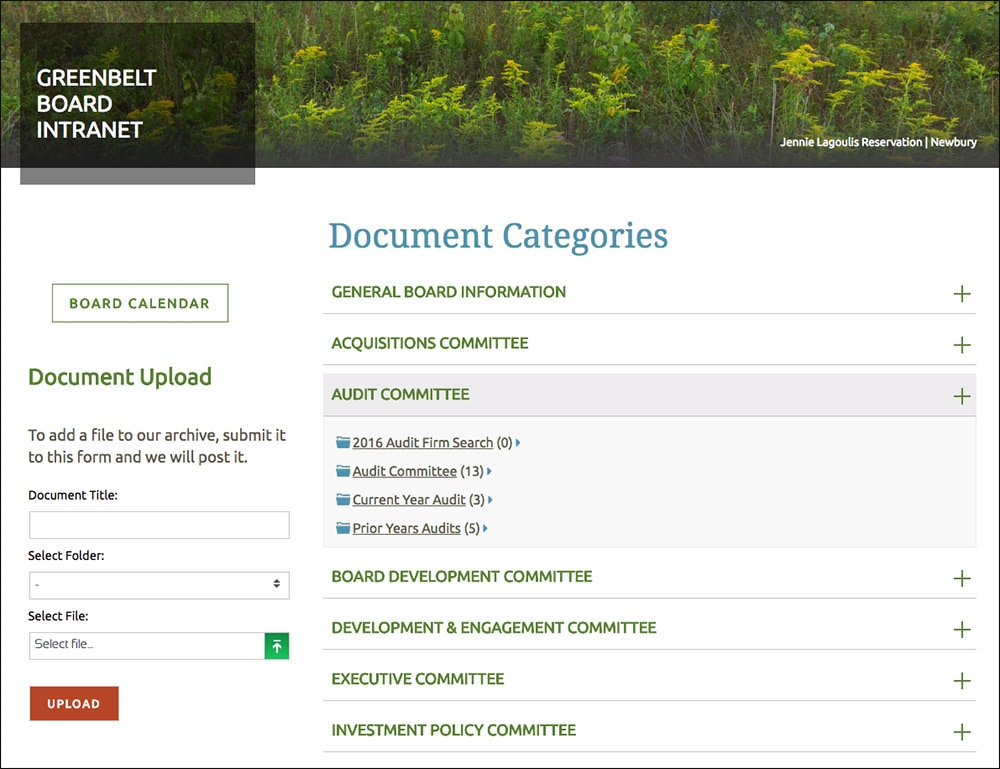 There are a few ways you might incorporate online communities into your association's digital operations:
Discussion forums. Forums for your members to discuss recent events, industry trends, and their own experiences are the perfect way to increase engagement. Plus, it gives your team an easy outlet for directly engaging with members to share updates and answer questions.


Searchable directories. Organizing all your members into a searchable, accessible database is a great idea if your association software features any kind of internal messaging tools such as email marketing.


Certifications and badges. Offering markers of achievement for members in your online communities is an easy way to incentivize engagement. Coordinate them with your association's eLearning programming for maximum effect.


Committees and groups. More heavy-duty association software like a Salesforce-based platform enables you to manage committees and subgroups of members. Then, give members the ability to manage their own groups and plan their own events. For a professional association, providing autonomy and flexibility is a surefire way to encourage engagement.
Even the most lightweight of management solutions for small associations likely offer some form of online community tools.
If your association doesn't feature any sort of web- or cloud-based online community tools, research your options, ask your members for opinions, and get creative to craft the perfect community offering. Fostering conversation and discussion is all it takes to start building a stronger culture of engagement and offer even more social and personal value to your members.
---

5. Focus on optimizing your digital content for audience growth.
This strategy for growing your association's reach is important for all groups but particularly for smaller or younger associations.
You might already be familiar with a few concepts of SEO, or search engine optimization, but it's always a good idea to brush up and make sure your team does too. Optimizing your association's digital content including web pages and blog posts goes a long way to boost your website's visibility online.
Even if the content itself isn't deliberately aimed at attracting new members or securing financial support, growing your audience is a crucial aspect of establishing your association's authority in its field. Your association software, especially web-based suites of management and content tools, will provide you with some easy ways to ensure that your content is optimized to attract the right attention. With Morweb, for instance, these features and tools include:
Meta-data optimization. Look for content creation tools that let you add meta titles, descriptions, and keywords. This is the crucial data that search engine crawlers use to determine a page's relevance for a search term.


Page speed tools. The speed at which your pages load can play a huge role in their success. Tools that automatically compress images can help keep your page load speed low and optimized.


Clean structures. An easy-to-use CMS for associations keeps your whole website better organized and reduces confusion for your staff. and visitors Clearly organized websites provide a much better user experience.


Social media integrations. Offering useful tools like sharing buttons for social media and embedded feeds is great for directing users between your various content outlets, maximizing visibility.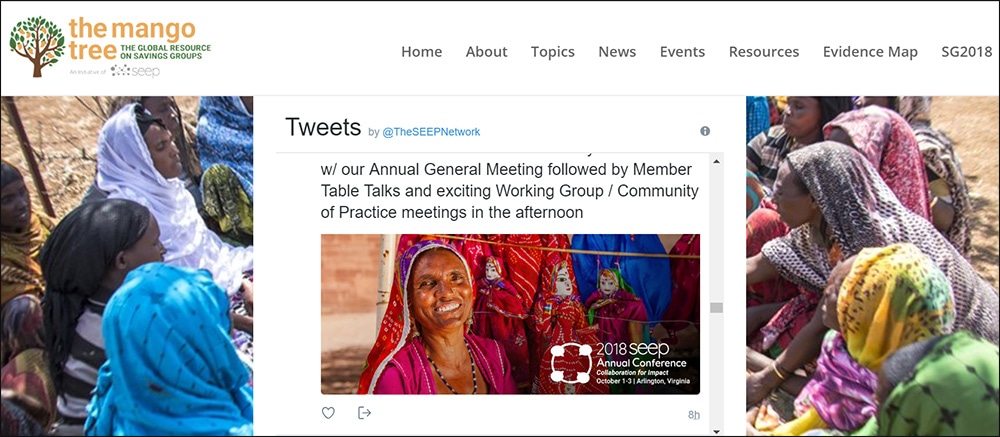 When directly implemented on your website, features and tools like these can provide a major boost to your association's visibility.
Your association software should make it easier to ensure your content is optimized for growing your audience. Study up on some top association management software, both general and niche, to see the variety of tools out there.
---
Using the right tools makes a huge difference in the long-term for any association. Whether you choose a lightweight, web-based association software or a comprehensive but lean cloud-based system, take the time to research all your options.
Consider your association's size, budget, and exact needs. Make sure to continue your research with plenty of additional resources, too: